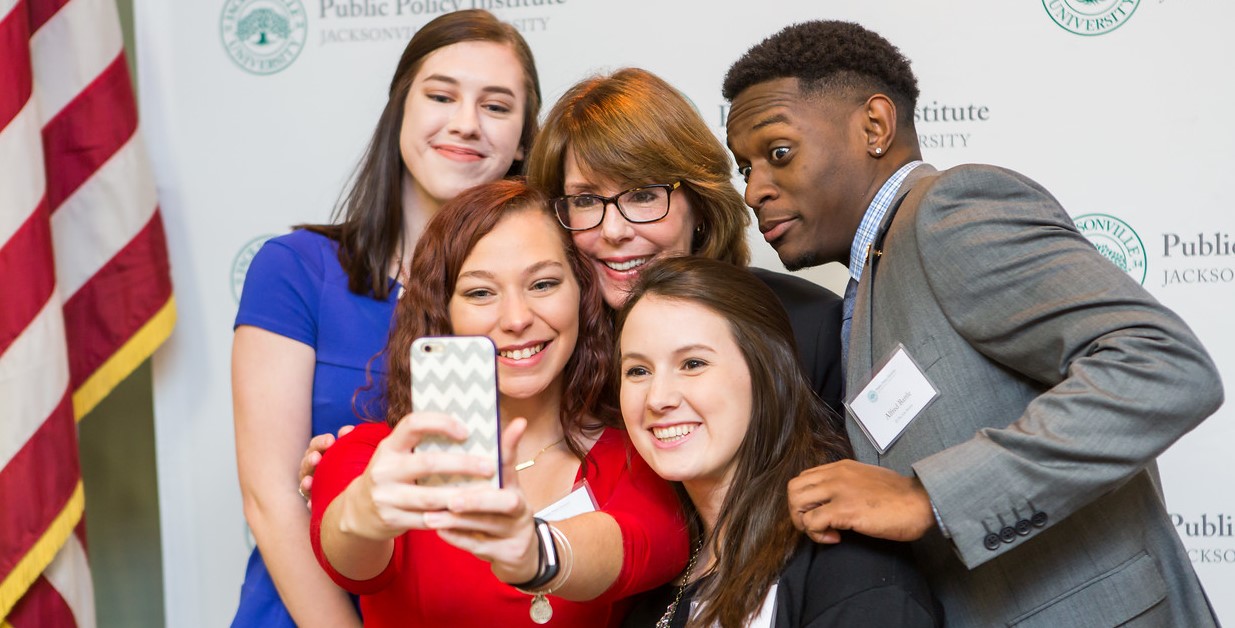 Admissions
The Public Policy Institute (PPI) is proud to offer Florida's first and only Masters in Public Policy (MPP) degree program. Full-time and part-time program sequences are available and the Institute also offers dual degree paths. Course offerings keep pace with current industry demands across the public, private, and nonprofit sectors.
The JU Public Policy Institute has developed an extensive network of more than 40 industry partners, including a diverse cross-section of some of Florida's most respected and successful business, civic, and community leaders. Many of these partnerships yield VIP visits and guest speakers, providing students direct access to seasoned C-level executives, elected officials, and experienced leaders in a variety of professions. The Institute seeks for its MPP students to graduate with substantive knowledge, analytic and communication skills, experience, a network of policy and industry leaders, and a servant's heart.
Jacksonville University is one of Florida's best universities, and the JU MPP Program plays an important role in preparing students for diverse career and leadership opportunities. Policy-driven leadership is important to the future of our state and nation.
Where to Start
The best place to start is to contact Elizabeth Feustel, MPP Program Manager.
Applications are being accepted for Fall 2019. The priority deadline is February 15th; standard deadline April 1st. Applications accepted on a rolling basis after that, provided there is still availability.
Learn more about eligibility, required documents, and how to apply.
Important Dates
Additional Links