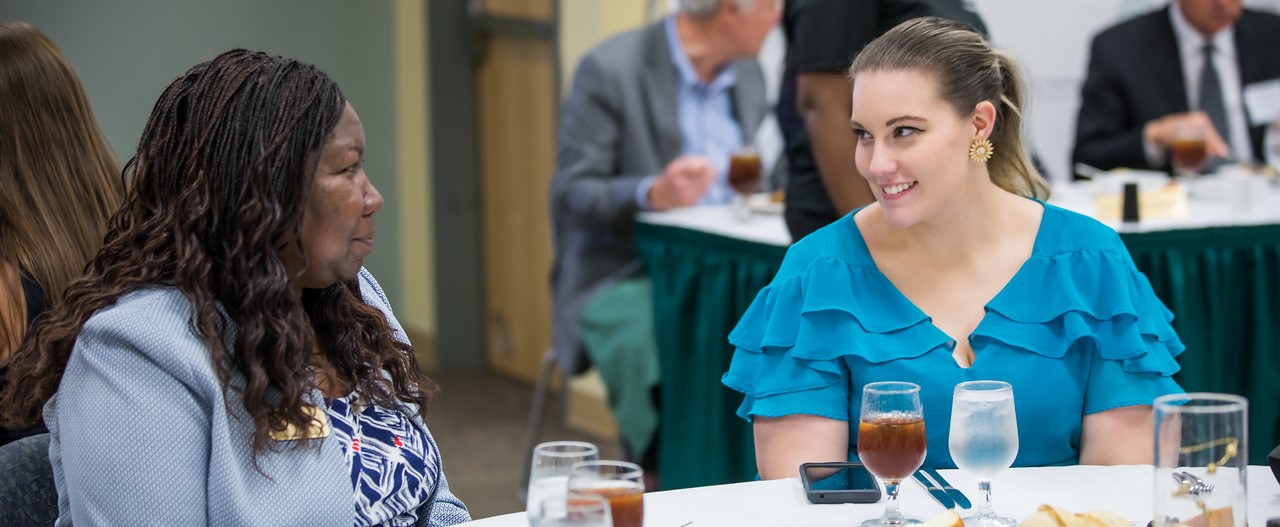 Scholarships & Financial Aid
​The Master in Public Policy degree at Jacksonvile University is one of the most affordable programs of its kind in the nation. Tuition is approximately $19,200 for full-time students during the academic year, or $800 per credit hour. Merit-based and need-based assistance is available to qualifying JU MPP students. All financial assistance is administered by the Jacksonville University Office of Student Financial Assistance.
MPP Merit-Based Scholarships
Merit-based scholarship funds have been established for qualifying JU MPP students. Awards are based on the overall candidate application, including grades, test scores, resume, letters of recommendation and essay.
JU Public Policy Institute Scholarship (JU PPI Scholarship)
All JU MPP applicants are eligible for a JU PPI scholarship. Applicants are evaluated for merit scholarship during the admissions review process.
MPP Minority Fellowship and Scholarship Fund
Admission
Students who would like to apply for this Fellowship should complete the MPP application and seek admission to the MPP program. Additionally, MPP Minority Fellowship and Scholarship Fund candidates submit a separate essay on their leadership and community commitment in Jacksonville, and an additional letter of recommendation discussing the individual's potential leadership role in North Florida. If awarded, recipients agree to remain and work in Jacksonville for 3 years following graduation.
Application and Deadline
For consideration in the 2022 fellowship awards, applications, including all supporting documents, are due in April 2022. Click here for more information or to apply.
Click here for more information about the MPP Minority Fellowship
Public Sector Merit Scholarship & Tuition Reimbursement Program
The Jacksonville University Public Policy Institute is pleased to partner with public employers and agencies including the City of Jacksonville (COJ), JEA, Jacksonville Sheriff's Office (JSO), Jacksonville Transportation Authority (JTA), and St. Johns County to create an opportunity for public sector employees obtaining their MPP degree.
The Public Sector Merit Scholarship and Tuition Reimbursement Program combines a merit scholarship from the Public Policy Institute and the public employer's tuition reimbursement program.
Eligibility Requirements:
Employed by COJ, JEA, JSO, JTA, or St. Johns County;
Undergraduate degree from a regionally accredited school, preferably including coursework in economics and statistics;
Application and admission to the MPP degree program at Jacksonville University; and
Employer approval to use the tuition reimbursement program. Please contact your Human Resources Department for tuition reimbursement eligibility.
Federal Student Aid & Assistance
By filing a FAFSA (Free Application for Federal Student Aid), prospective students may qualify for the Federal Direct Loan Program. The Federal Direct Loans have both need based and non-need based eligibility options. For more information from the JU Office of Student Financial Assistance, please be sure to file your FAFSA at www.fafsa.ed.gov. More information on the Direct Loan Program is available at http://www.direct.ed.gov/student.html​
For more information contact Associate Director of Financial Services, Melissa Mack at mmack@ju.edu or (904) 256-7061.
External Scholarship & Financial Aid Assistance​
The following information sources may also be helpful in seeking funding: