Policy Matters Journal
Our Mission
The mission of the Policy Matters Journal is to foster reasoned and respectful discourse on an array of contemporary public policy issues through the dissemination of scholarly analysis.
The Journal is published annually by the Jacksonville University Public Policy Institute and presents capstone projects produced by students enrolled in its Master in Public Policy (MPP) degree program. It is designed to serve the needs of students, faculty, researchers, and practitioners, and community members in criminal justice, education,business, and related disciplines.
Click here to view the 2019 Policy Matters Journal
Our Authors
Anna McDaniel-Wyatt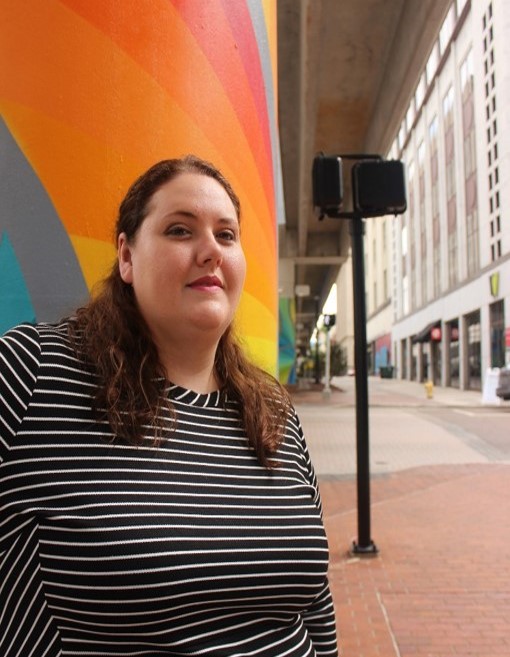 Anna McDaniel-Wyatt is a public education researcher and advocate, with a passion to elevate the voices and experiences of the most vulnerable students. She is a former high school English Language Arts teacher and Teach For America (TFA) Alumna who currently serves TFA as a Cohort Community Manager. Anna received her Master in Public Policy from Jacksonville University, and her Bachelor of Arts in English Literature from the University of South Florida (USF). Anna served TFA
Jacksonville as an Alumna and Co-Founder of JaxPrism. She also served the USF Kosove Alumni Society as a Past President and Member for more than 10 years. Anna was a finalist for the 2019 Jacksonville University Graduate Student Woman of the Year Award. Areas of Policy Interest: Civil Rights, Education, Families, Government Operations, Public Finance and Social Welfare
Teacher Retention in Duval County Public Schools
Teacher effectiveness is directly connected to the academic growth of students; previous research suggests that effectiveness increases as teachers gain experience. Teacher retention is a measure of the number of teachers who continue their employment in their current school district in a given school year. Retaining teachers is important not only because of the money invested in training these professionals, but also because of its effects on student-level academic outcomes. This study examines historical retention data in Duval County Public Schools (DCPS) in order to answer the following research question: Do school-level factors influence teacher turnover? The findings suggest that school-level factors do effect turnover rates. To address these challenges, the researcher proposes 5 policy
recommendations: implementing Florida model school legislation, amending Florida principal leadership standards, adjusting DCPS hiring practices, implementing a critical teacher shortage student loan forgiveness program, and
developing and implementing predictive risk modeling.
The author of this publication was employed as a teacher within Duval County Public Schools from 2015-2017 and is an employee of Teach For America. No financial support for this research was received from Duval County Public Schools or Teach For America.
Kayla Riley

Kayla Riley is a Civics Instructor at Northwestern Middle School in Jacksonville, Florida. Kayla received her Master in Public Policy and her Bachelor of Arts in Social Science from Jacksonville University. She also pursued a minor in Philosophy during her undergraduate studies. During her time in the MPP Program, Kayla interned with Congressman Al Lawson's Fifth Congressional District Office. Kayla has also served Daniel Kids as a weekly volunteer.
Areas of Policy Interest: Civil Rights, Criminal Justice, Education, and Public Safety
Children Incarcerated: Exploring Diversion as a Healthy Alternative to Formal Processing
The annual cost of incarceration-related recidivism in the U.S. is over seven billion dollars (Justice Policy Institute, 2014). Around 200,000 juveniles are released from a residential facility every year and more than half will be back within the same year (Youth, accessed 2018). This paper conducted a comparative analysis of juvenile diversion programs and commitment across social factors, program effectiveness [recidivism], and cost to prove that public safety and lower recidivism for juvenile offenders can best be reached through diversion programming for nonviolent felony offenses, instead of commitment dispositions. Research was conducted using peer-reviewed journals for socioeconomic and public safety data and a cost comparison was made using government websites for data across the state of Florida, including the State Attorney's Office, the Office of Juvenile Justice and Delinquency Prevention, and the Department of Juvenile Justice. In the 2016-17 fiscal year, Florida commitment had an average recidivism rate of 35.6%, while diversion had only 11% (OJJDP, 2018). The cost of commitment per child per day in the state of Florida is $151.80, yet only $9.33 for diversion. Annually this is $55,407 per child per year for commitment and $3,405.45 on average for diversion programs in the state of Florida. This shows that shifting the focus from punishment to the individual needs of the juvenile by expanding diversion programming to support non-violent felonies including felony vandalism, felony drug, auto-theft, and burglary charges is in the best interest of everyone, while ensuring children don't have criminal records before even reaching adulthood.
DISCLAIMER: These research projects were submitted in partial fulfillment of the requirements for the degree of Master in Public Policy at Jacksonville University and reflect the views of the authors. It should not be viewed as representing the views of the projects' external clients, nor those of Jacksonville University, or any of its faculty.