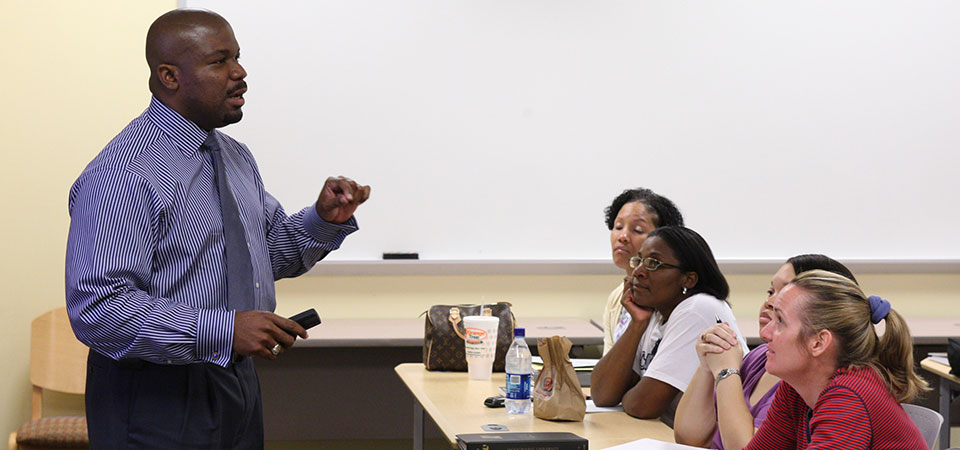 Undergraduate Programs
Formats
Traditional on-campus courses
Available Majors & Minors
Accounting Major Minor

Provide accounting majors with core accounting knowledge and the necessary problem solving and critical thinking skills to develop successful careers in the field of accounting.​ Accounting students also become excellent candidates for management positions in such areas a banking, investment houses, and brokerage firms.

​Business Analytics​​ Major Minor

Business a​​​nalytics majors ​will apply descriptive, predictive and prescriptive analytics to transform data into actionable information. Majors expect to study advanced statistics, data visualization, time series analysis, forecasting, optimization simulation, decision analysis, database analysis, competitive intelligence and econometrics.​​ These skills are highly sought after in companies across the nation in terms of analyzing​ "big data."

​Business Information Systems Major

The Business Information Systems major (BIS) is designed for students who want to be at the intersection between business and technology. BIS majors develop the technical knowledge necessary to supply organizations with the information needed to make crucial strategic decisions. The BIS curriculum teaches students effective strategies and techniques to analyze, design, and implement information systems to solve organizational problems effectively. This major provides students with the background they need to give informational support for decision-making in organizations and to understand the impact that information systems have on the business enterprise.

​Economics Major Minor

Upon completion of this degree, students will be able to apply economic concepts and tools to research and analyze real world microeconomic and macroeconomic problems and evaluate alternative economic policy proposals. Students learn how economics affects our whole world – from government and public policy, to banking, private industry, politics and labor relations.

​Entrepreneurship

Minor

Certificate

Finance​ Major Minor

Students will gain an awareness and unde​rstanding of financial theories, responsibilities and practices as applied to decision-making to acquire and manage real and financial assets for the purpose of creating and maintaining economic (market) value. The finance major includes a broad introduction to business fundamentals, including courses in ethics, communication and leadership​.

​​General Business​ Major Minor

The mission of the general business major is to provide students with a broad overview and cross-section of functional business knowledge and skills. No matter what industry a student desires to pursue, students shall be prepared with skills which will be beneficial to their advancement in their career.

International Business Major

Our goal is to develop a global awareness of business issue​s and dynamics, and the competencies essential to successful functioning within the global environment. Students to expand their education and skills, receive exposure to real-life experiences, and experience how business works globally.

Management Major Minor

The mission of the Davis College of Business management major is to develop skilled and competent managers who are able to successfully lead and compete in a global busin​ess environment. The courses in this major are designed to provide the student with an understanding of the application of management concepts from the basic principles to the development of the organizational objectives and the strategies necessary to achieve these objectives.

Marketing Major Minor

The marketing major is designed to provide students with an understanding of professional practices and techniques applied in the major areas of marketing management.​ Engaging with faculty and businesses, the marketing program is focused on applying marketing theories and building marketing strategies for business.

Professional Sales

Minor

Sport Business Major Minor

Sport Business prepares students for leadership positions in community, school, collegiate and professional environments. The curriculum presents core busine​ss and sport management knowledge augmented with interdisciplinary topics., which commences with a real-world sports project.