Davis College and the STEAM InstituteMajor in Financial Technology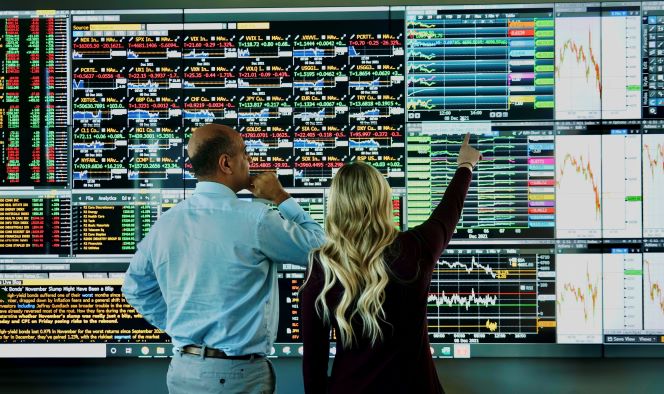 Why Study FinTech?
FinTech is a burgeoning, interdisciplinary field that combines traditional business management curriculum with analytics, cyber security, data science, and finance. The combination of these studies prepares students for careers in app development, cryptocurrency, education, engineering, fundraising, investment management, retail banking, and more.
As a FinTech major, you'll get hands-on training in the FinTech Lab, intern at worldclass investment firms, and join conversations with local experts about the modern business market. Finance is moving towards automation, and as the field increases its scope by 33% in the following years, so increase your opportunities for a competitive career in the industry.
Learn more about the classes you'll take, the facilities and tools you'll work with, and the stories of FinTech future-makers!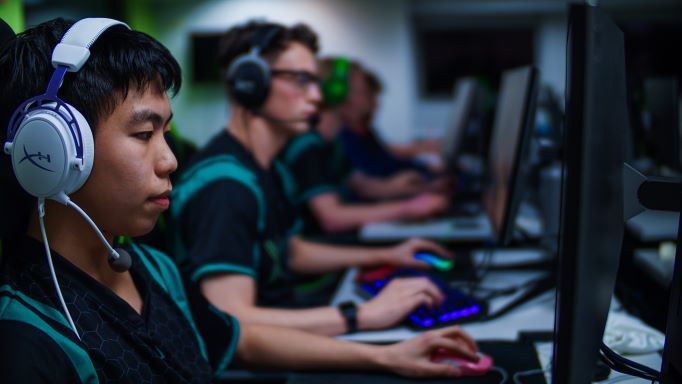 Course requirementsWhat you'll take
Undergraduate students can major in FinTech through the Bachelor of Business Administration degree program. The major is 18-19 credit hours.
Examples of the courses required include:
FIN 420 Investments (3 credit hours)
CS 307 Python Programming (3 credit hours)
DSIM 410 Business Database Analysis (3 credit hours)
CS 302 Software Design and Development (3 credit hours)
Browse the full list of course requirements for the FinTech BBA.
The FinTech Lab
The FinTech Lab is where students use AI software, mobile applications, financial programs, lab spaces, geographic information systems, and other technologies to support their understanding of wealth management, banking, and financial services. Learn more about the Lab at the STEAM Institute.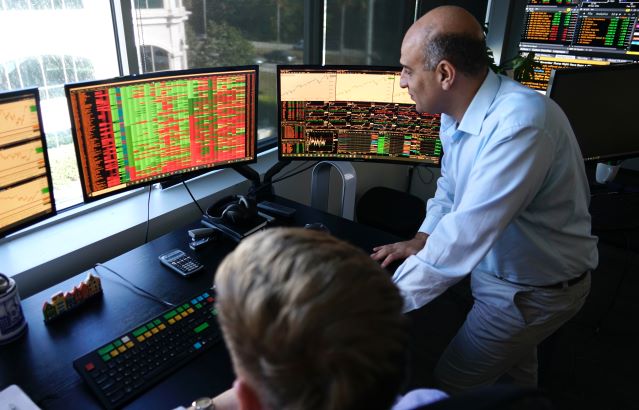 AdmissionsApplication Requirements
Complete the JU application.
Submit any standardized test scores that you believe will help your application (optional).
Applications who have below a 3.0 GPA are required to submit an essay. For those who have above a 3.0 GPA, the essay submission is optional.
The Future of FinTech
Quinn Trudel focused her Master of Business Administration in finance and marketing while working at an asset management firm founded by market expert and professor Abdel Missa.
At the firm, Quinn and her team developed novel technology that used human insights and artificial intelligence to analyze massive amounts of data as a way to make more precise market predictions. This helped inform clients on investment decisions.
Listen to Quinn's story to learn more about Davis College, how you can continue to study FinTech in graduate school, and the faculty mentorship available to you.
Future Made at Jacksonville University
Upon graduation, our Dolphin grads set out to make an impact on their world. Let's meet one of them now. Quinn has a Bachelor's in Finance and Marketing and an MBA. Now she works at Market Cipher, an asset management firm. The education students receive here at JU prepares them to not only face the future but to shape it. Tell us your story, Quinn.
Thanks, Alex. Hey everyone! Ever since I was young, I've always had two dreams: to play college lacrosse and to have a successful career in business. So, I was looking for a university that allowed me to excel both academically and athletically. When touring Jacksonville University, I fell in love with the beautiful campus and the outstanding Davis College. I knew it was going to be a great fit for my future! My time at JU has shaped me into the person I am today. Support from my professors and coaches allowed me to balance the demands of being a division one student-athlete and a full-time student. As a finance student, I was introduced to incredible opportunities like the Dolphin Student Investment Fund, which is a real investment fund managed by students. This led me to compete in a prestigious global research challenge hosted by the CFA institute. We won the Florida state championship and went on to compete against over 200 universities worldwide. That experience opened my eyes to the possibilities. When I graduated, my mentor and professor Abdel Missa offered me a position at his asset management firm here in Jacksonville. Now I'm part of a team that manages millions of dollars worth of assets for our clients. But that's just the beginning. We are also building cutting-edge technology that utilizes artificial intelligence and human insights to analyze massive amounts of market data to make market predictions, allowing finance experts to make data-driven investment decisions for their clients. In other words, it takes the guesswork out of investing. We believe that this technology has the power to transform the finance industry. If it wasn't for Jacksonville University, I wouldn't be here today literally shaping the future of the industry that I love. How cool is that? Back to you, Alex.
Now that's a success story. What an incredible opportunity, Quinn! I love seeing how your connection with faculty, your degree, and your hands-on experience all came together to land that perfect job. Keep up the great work and thanks for sharing your story, Quinn.
Request Information
Loading...
Contact Information Davis College of Business and Technology
Phone: (904) 256-8000
Email: dcob@ju.edu
Quick Links