Davis College of Business & TechnologyAviation Management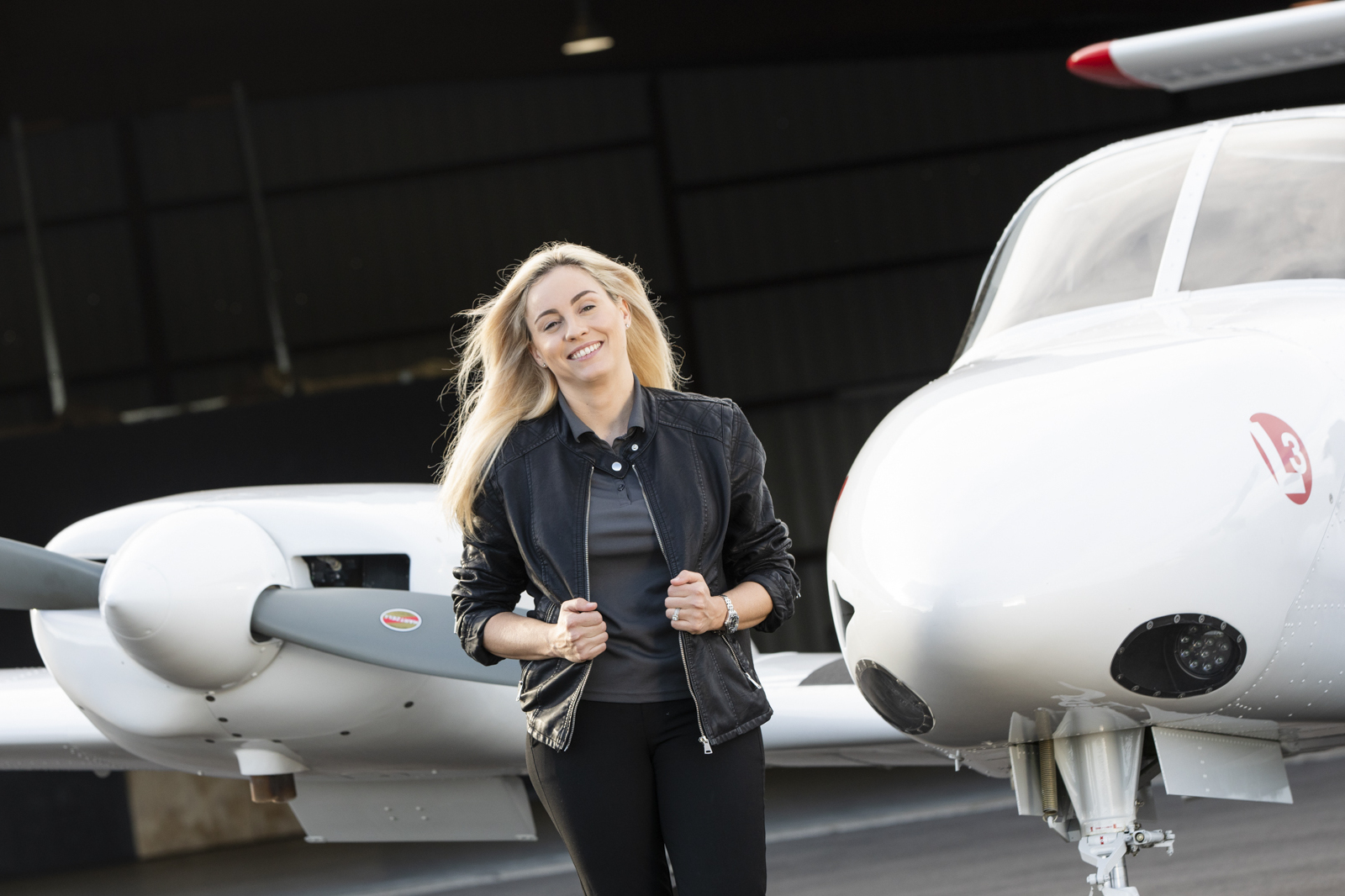 Why Choose this Program?
The Jacksonville University School of Aviation has educated and trained future professional pilots and aviation executives for more than 35 years and boasts a nearly 100 percent employment rate. With a world-class curriculum centered on a strong business foundation, robust industry partnerships, and direct paths to the career of your choice, Jacksonville University Aviation gives you the skills and experience to live your dream of life as an aviation professional.
The mission of the Jacksonville University School of Aviation's Aviation Management major is to produce Aviation Managers possessing the leadership and professional skills necessary to thrive in the global aviation industry. The School of Aviation achieves this mission with a world-class, business based curriculum that prepares students to grow professionally and financially as the world of professional aviation evolves.
Curious about the Aviation Management major?Check this out?
Aviation management students can choose their track of focus: airline management, airport management, and air traffic control.
Sample Courses:
Aviation Transport System Environment
Airline Management
Unmanned Aircraft Systems
Airport Planning
Strategic Airport Planning & Management
The Airline Management track prepares you for a career in upper management at an airline. Graduates from this program will be able to gain entry-level to mid-level management positions in airlines.
The Airport Management track prepares a student for a career managing the daily operations at an airport. Graduates from this program will be able to gain many entry-level career opportunities in the field of airport management and operations.
The Air Traffic Control track prepares students for an engaging field in directing and controlling the air traffic utilizing the airspace within United States territory.
Video Transcript
My name is Owen Nicely. I am an Aviation Management major, and I am a senior currently.
So, we're giving them [the younger students] a first-hand experience of the drone industry and how to operate them so, in the future, they can pursue drone careers.
I just love being in Florida. Actually, my hometown is Fort Myers, Florida, so I just love the atmosphere and the weather. It's usually always pretty good.
We have a different types of drones. We have a few quadcopters and also a few fixed wing drones. Mainly, they're used for mapping large areas.
The Aviation program, being able to meet a whole bunch of new people, is really why I love being in it. Getting to teach them all the stuff I've learned while I was here and to show them all the cool drones and the stuff that you can do with that.
The Possibilities are Endless
Signature internships and shadowing opportunities with airlines, airports, and aviation companies, transform the classroom into real-world, hands-on professional experiences.
The School of Aviation & Military Sciences relies upon experienced, industry-recognized faculty, providing you with world-class expertise in aviation management and advanced airline training. Our small class sizes and close-knit community find their home in the Davis College of Business & Technology, the largest and most technologically sophisticated classroom on campus.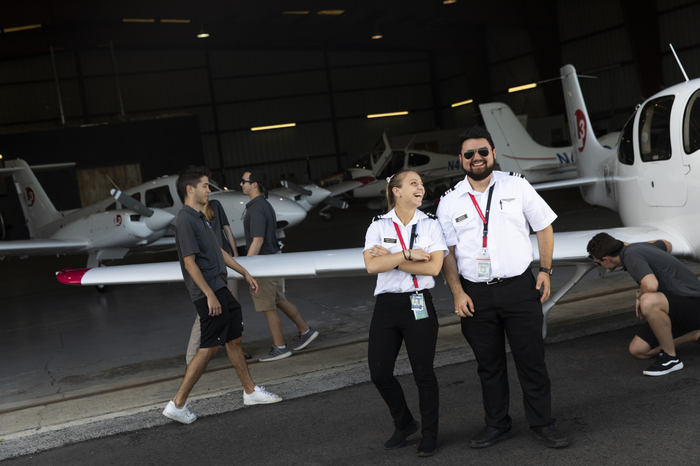 Program Educational Objectives
Professional Competency: Graduates will possess the requisite knowledge and skills necessary to make an immediate positive impact for their employer as well as act with the highest standards of professionalism evidenced by their ethical character and integrity.
Regulatory Compliance: Graduates will be able to assess the role and impact of regulatory compliance in the conduct of global aviation commerce.
Triple Bottom Line: Graduates will be able to apply the knowledge that sustained profitability in global aviation commerce results from the involvement of innovative and engaged people who develop optimal use of resources.
Critical Thinking: Graduates will demonstrate the planning, decision making, workload management, and communication skills necessary to engage in effective critical thinking.
Request for information
Loading...
Contact Information Davis College of Business & Technology
Davis College of Business & Technology
Jacksonville University
2800 University Blvd N
Jacksonville, FL 32211

Email: dcob@ju.edu
Quick Links