DBA 6 Candidates
Marie Boyo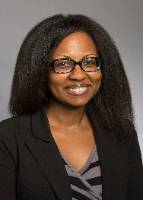 Born and raised in Nigeria, Marie currently resides in Las Vegas Nevada. She currently works for ComPsych, the pioneer and world's largest provider of employee assistance programs, servicing more than 50,000 organizations, as the Assistant Office Manager. Marie handles the new hire training, up-training, and audits. She oversees over 35 employees, and has handled thousands of FMLA claims. She has over 10 years of Human Resources experience and previously worked in the world-renowned Caesars Palace Hotel and Casino in the Human Resources department. As an avid traveler, Marie recognizes the uniqueness and strength in cultural diversity (a special quality that has helped in her successful engagement and positive outcomes with thousands of clients and persons who have benefited from her professional expertise).
Shelton Cook
Shelton is a Software Engineer with more than 11 years of experience in information technology. He is currently an employee with Tanaq Corporation doing contract work for Center Disease Control Prevention (CDC) in Atlanta, GA. Before his current position, Shelton worked in the automotive industry over 5 years managing applications and developing systems. He also currently serves as the Co-Owner and President of Superior Living, LLC doing real estate development and property management in the Atlanta metropolitan area for 4 years.

Shelton earned a Bachelor of Business Administration (BBA) focus in Management Information Systems (MIS) at the University of Cincinnati and also obtained Master Business Administration (MBA) focus in Supply Chain Management from Clayton State University.

Upon completing the Doctorate program, he will pursue research in Management Information Systems and Entrepreneurship. He also will pursue teaching at the collegiate level. Shelton is originally from Cincinnati, Ohio but he currently resides with his wife, Atlanta, GA.
Tommie Davis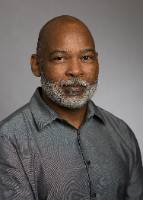 Originally from South Carolina, Tommie is a retired Naval Officer with 35 years of military service in the healthcare industry. He has extensive experience in strategic planning, leadership, government operations, healthcare operations management, healthcare emergency management, Lean-Six Sigma, diversity and equal opportunity, Inspector General Operations, Quality and Risk Management mitigation and principles of High Reliability Organizations. Tommie earned a Bachelor of Science in Nursing from August University, a Master of Science in Nursing from the Medical College of South Carolina, a Master of Arts in National Defense and Strategic Studies from the Naval War College, and an Executive Education Certificate in Strategies for Building and Leading Diverse Organizations from Harvard University. Tommie has decided to pursue entrepreneurship and recently started his own business. He volunteers with the Florida State College Jacksonville Artist Series and was elected to serve as a 2019-2020 member on the Board of Volunteers in Medicine Jacksonville.
Somtochukwu Dike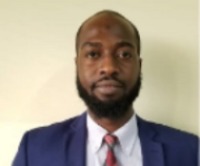 Somtochukwu Emmanuel Dike hails from Uli, Ihiala Local Government Area of Anambra State in Nigeria. He graduated with a Bachelor of Science (BSc.) in Biochemistry from the Abia State University in 2007. In 2018, he obtained a Master of Science (MSc.) in Human Resource Management from Heriot-Watt University, Edinburgh Scotland.
In 2008, Somtoo proceeded for a legislative internship organized by the National Democratic Institute (NDI), Department for International Development (DFID), and the US Agency for International Development (USAID). The internship lasted for four (4) months, with three (3) months spent in the Senate of the Nigerian National Assembly.

During National Youth Service Corps (NYSC) program in 2009, he was posted to the Human Resources Department of the Nigerian Communications Commission (NCC), a regulator for the Communications Industry in Nigeria. He was retained on a temporary basis after youth service until his permanent employment in 2011.

Professionally, Somtoo is currently a Deputy Manager working with NCC. Having worked with the regulator on temporary and permanent basis, he has ten (10) years cumulative working experience in NCC, spanning eight (8) years in the Human Resources Department and two (2) years in the New Media & Information Security Department. While in the HR Department in 2015, he won the Best Staff Merit Award.

The several roles he has taken up include Employee Welfare, Compensation & Benefits, Staff Information Management, Learning & Development, Manpower Planning & Recruitment, and currently Internet Governance. He has also built extensive capacity in the areas relating to Employee Resource Planning (ERP) software, Management, Personnel Management, as well as Communication Technology.

During his Doctoral Studies in Business Administration, Somtoo seeks to research on the concept of Succession Planning as the "Ideal Strategy" for ascension to leadership positions in Nigerian Ministries, Departments and Agencies (MDAs), given the extant issues in existing leadership appointments.

After completion of the DBA program, and with his understanding of the workings of the Nigerian Legislature, Somtoo intends to broach matters relating to findings of his research work, with the Legislative Arm of Government in Nigeria, in order to effect the recommendation (s) therein.
Brian Goodridge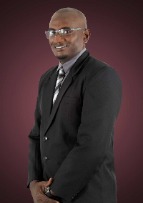 Born and raised in Guyana with a professional career spanning twelve years, all of which is in the field of power utility management. Brian earned his first degree in Mechanical Engineering from the University of Guyana, which provided him with the opportunity to work in the power utility industry. His career started off in the public utility company for which he was a management trainee. Upon completion he earned the opportunity to manage his first power plant, taking up the position of a plant manager. A few years later Brian was employed by the privately-run utility company owned by the global brand Wartsila. This employment saw him managing the largest power plant in the country.

Further studies led him to earn a Master's in Project Management from the University of the West Indies. With his growing experience in management, he was further employed by a state own Operation and Maintenance firm responsible for 95% of power generation in Guyana, holding the position of Deputy Chief Executive Officer responsible for Operation and Maintenance.

Hobbies ranges from my passion of swimming and fishing. The expected outcome of his studies is to improve his strategic management skills and researching methods. The topic for his dissertation will be in the power utility industry.
Erica Stem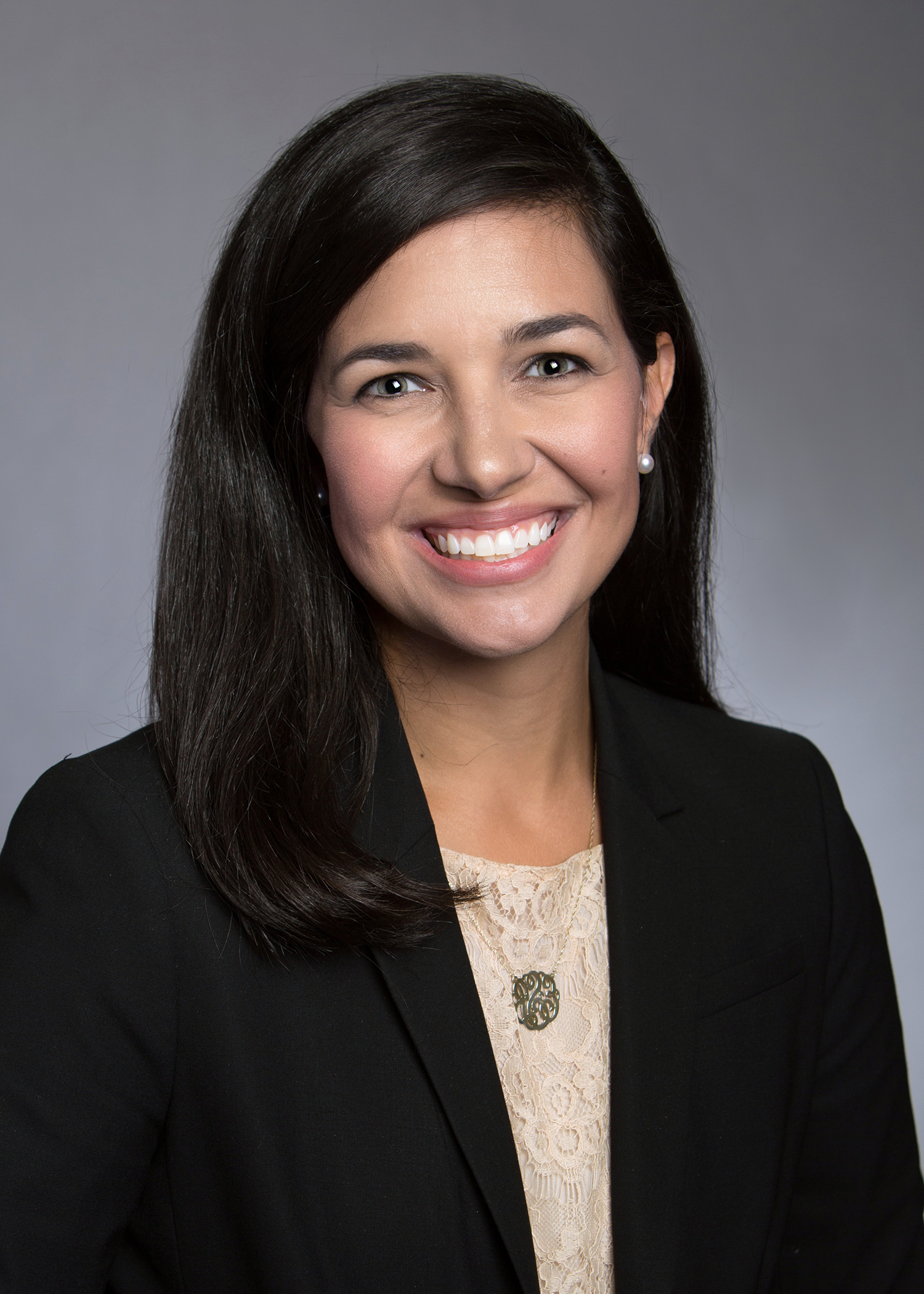 Erica Stem has 12 years of professional experience in Fortune 500 and Global 1000 companies.

She worked for CSX Transportation for 9 years primarily in Sales and Marketing. During her time at CSX she worked in new business development, account management, and market pricing. She has spent the last three years in pharmaceuticals focusing on sales, client relationships, product and market share growth.

Erica earned her Bachelor of Science in Hospitality Management from the University of Central Florida and a Master of Business Administration from Jacksonville University. She is pursuing her Doctor of Business Administration in order to achieve her long-time goal of a career in academia. Through research and real-world experience she hopes to have a positive influence on the next generation of students seeking careers in business. She lives in the Jacksonville area and is married with two young children.
Brian Sukhai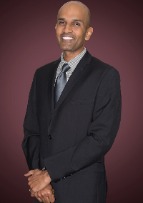 Brian Sukhai has 20 years of professional experience which includes postings in commercial banking, microfinance and project management. He is currently the Chief Financial Officer of Power Producers and Distributors Inc, a Guyanese owned company that operates and maintains four power plants and whose output is fed to the National Grid. Brian, a 1996 Guyana Scholar is a member of the Association of Chartered Certified Accountants, a global accountancy body and read for his Master's Degree at the University of Bradford in the United Kingdom. Upon completion of his DBA with a focus on improving transparency and accountability, Brian plans to pursue a position in academia where he can teach in his discipline or a governmental job where he can use his knowledge to implement his research, as well as grow in his career. Apart from work, Brian enjoys spending time with his wife and two daughters, participating in his local church and is also an avid cricket fan.