DBA 5 Candidates
Lauren Cevis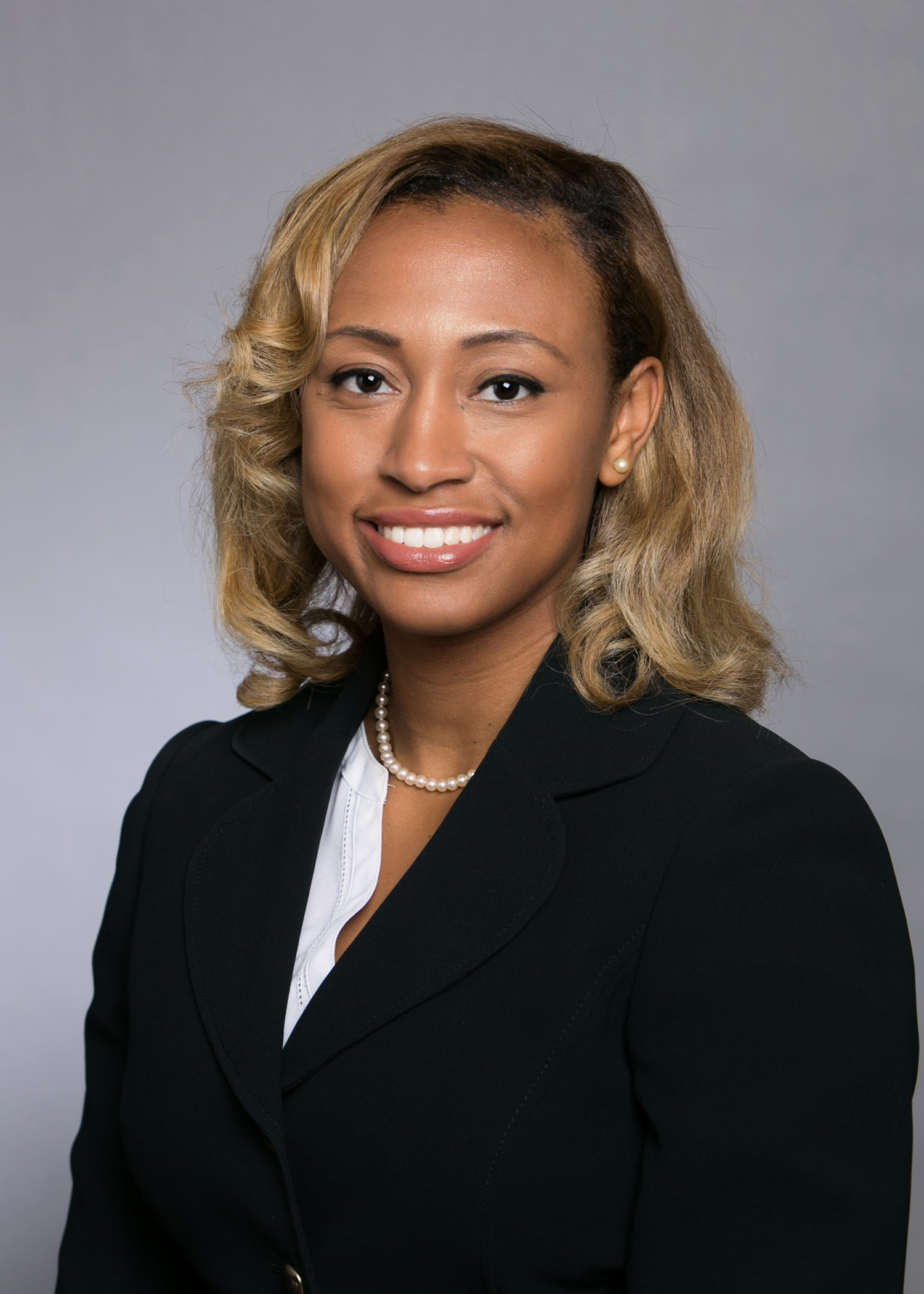 A native of Baltimore, MD, Lauren Cevis graduated from the University of Maryland with a Bachelor of Arts in Communication, and then completed her Master of Professional Studies in Sports Industry Management from Georgetown University. She is also a 2018 Master of Business Administration graduate from the Davis College of Business at Jacksonville University.
Currently, Lauren serves as the Deputy Athletic Director/Senior Woman Administrator for the Department of Athletics at Jacksonville University. In this role, she is responsible for all areas associated with student-athlete welfare and development for the department. With her direct oversight of Student-Athlete Services, Athletic Training, and Strength and Conditioning, Lauren collaborates with cross campus constituents to develop and implement innovative strategies for the success of Jacksonville University's 500+ student-athletes. Through her appointment as Senior Woman Administrator, Lauren serves as the Title IX coordinator for the department, and oversees all areas associated with the development and supervision of Jacksonville University's female sport programs. As the direct liaison for all internal and external communications associated with student-athlete success, Lauren is the second point of contact for the Department of Athletics.
During her doctoral studies, Lauren seeks to explore the interconnectivity and cross-functional relationship of college athletics and higher education. Upon the completion of her doctorate, she desires to utilize her applied research for the advancement of college athletics and higher education.
Bryan Collings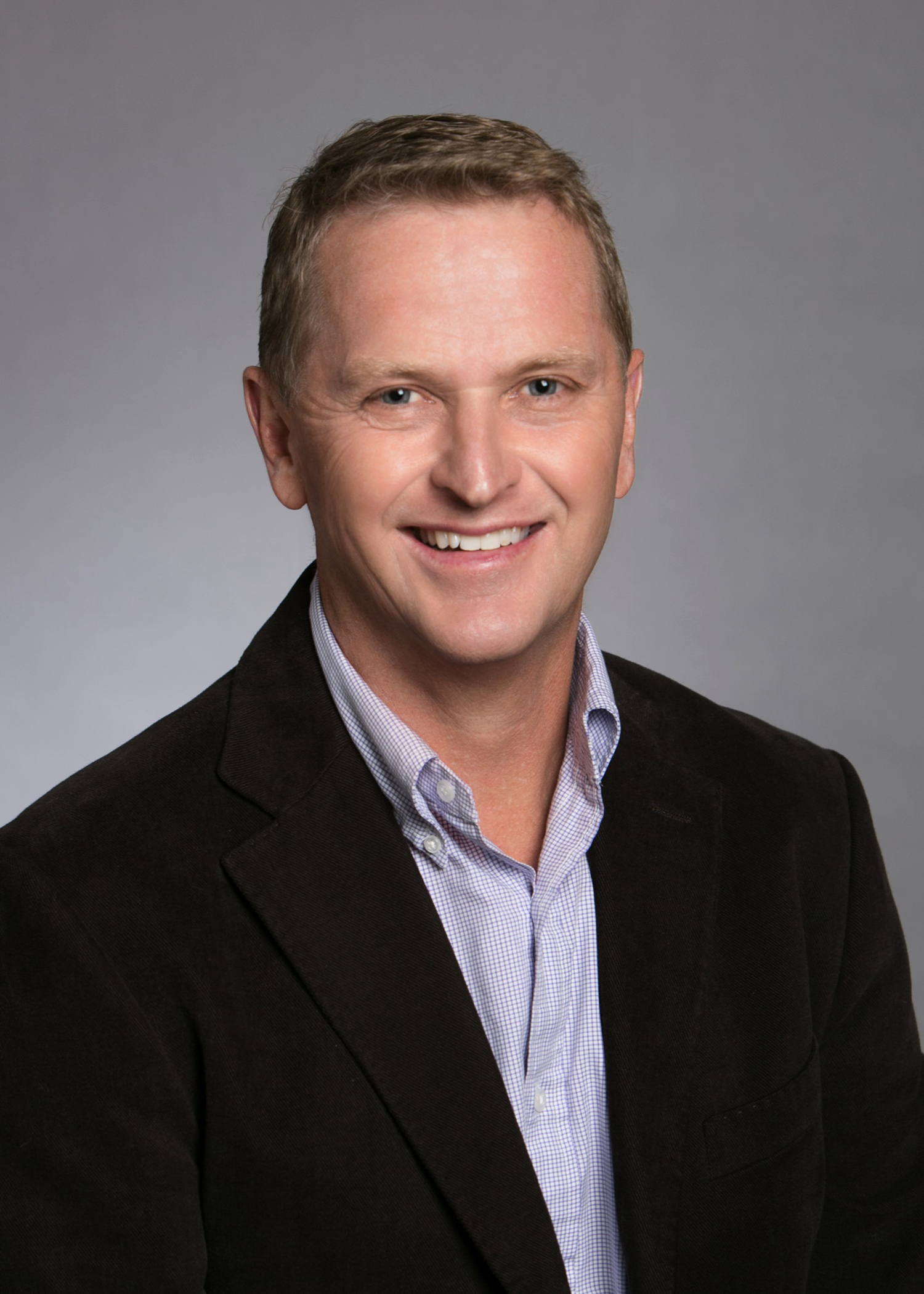 Born and raised in Southern Africa, Bryan graduated from the University of Stellenbosch in South Africa with full honours and an MSc in Economics specializing in derivatives. He was a lecturer of economics and derivatives when his ambition was interrupted by a period in the Army during the Angolan war.
After leaving the army, a desire to pursue a career in asset management resulted in a move to StanLib Asset Management in Johannesburg, where he analyzed stocks and ultimately managed investment funds. In 1998 Bryan was brought to the UK as Head of Europe, Middle East and Africa at Invesco Asset Management. In 1999 he received his CFA designation. In 2001 he joined Morgan Grenfell Asset Management (later Deutsche Asset Management) as a Director and Fund Manager, and in 2004, he joined Baring Asset Management as a Director and Head of Global Markets and Global Resources. In July 2006 Bryan founded the asset management company HEXAM Capital Partners in a 50:50 partnership with Standard Life and was Managing Partner. Bryan successfully took a 100% controlling stake in HEXAM in December 2014. Bryan subsequently founded the Coppin Collings Group and has created diversified private equity and public securities businesses. Bryan lives in London.
Richard Cook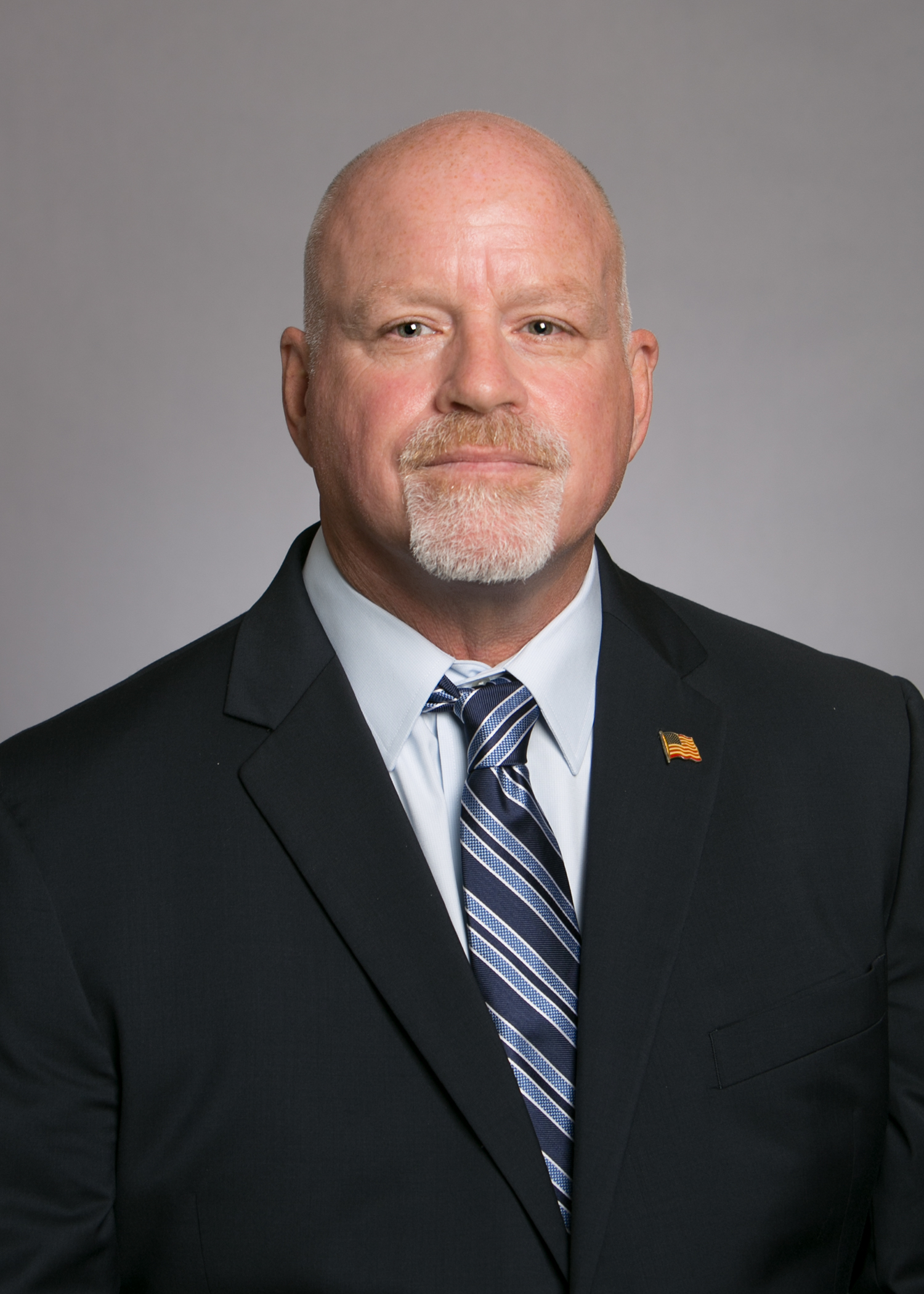 Richard recently relocated to Jacksonville, FL, but has spent most of his adult life in Charlotte, Raleigh, and Wilmington, NC. Richard has nearly 15 years of public accounting experience, having worked for PWC, RSM, and the Specialty Practice Leader of the Risk Advisory Services (RAS) Group (Elliot Davis). His professional experience is focused on Information technology and security audits, consulting, and advisory services. Currently, Richard is employed as an adjunct professor in accounting for the University of Mount Olive.
Richard has experience auditing and consulting for fortune 500 companies. His technical experience includes the following ERPs: Oracle, SAP, JDEdwards, and PeopleSoft. Richard has acquired extensive knowledge related to the Sarbanes-Oxley section 404 act and is considered a subject matter expert with SOX 404 compliance. During his tenure at Elliott Davis, the group showed employee headcount and total client sales growth of approximately 500%.
He has presented at 100+ CPE qualified professional conferences throughout the southeast on a wide range of topics. He has obtained the following professional certifications offered by ISACA: CISA, CISM, CGEIT and CRISC. Richard obtained a BS and MSA in Accountancy from the University of North Carolina at Wilmington. At UNCW, Richard was the proud recipient of the Gerald and Delores Green Merit Scholarship, a graduate teaching, and a member of Beta Gamma Sigma, Beta Alpha Psi , and the Cameron School of Business MSA Advisory Board for four years. Prior to attending college at UNCW, Richard was a co-founder of Groundwater Systems, a water-well pump company that he co-owned and managed for four years.
David Costas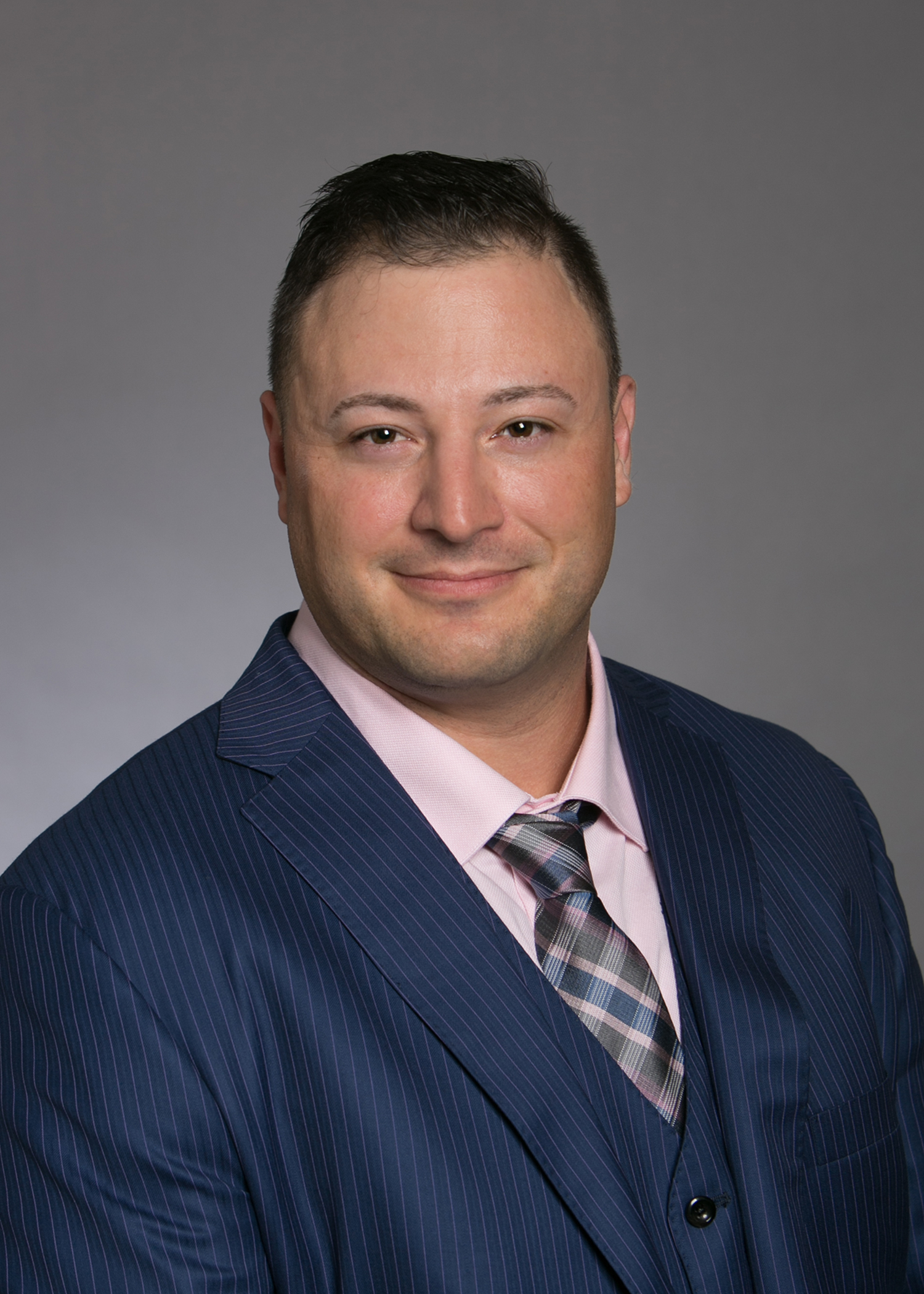 Originally from Vigo, Spain, David came to the United States to obtain a Bachelor's and Master's Degree in Mechanical Engineering from Minnesota State University – Mankato. David went on to work at a local Mankato, Minnesota company designing and building generators, which gave him an introduction to the power generating industry. David now holds a Professional Engineer (PE) certificate in the state of Florida.
David is currently employed by APR Energy in Jacksonville, Florida as the Director of Engineering and R&D. During his tenure at APR Energy, David has influenced the development of power generation technology, processes that have helped the company continue their reputation for fast power deployment and the building of a strong engineering team. During his employment, David has been deployed overseas to spearhead projects bringing stable power to areas in need, which include – but is not limited to – Japan, Libya, Argentina and Bangladesh.
David also has experience in the classroom. He served as an Adjunct Professor at his Alma mater Minnesota State University - Mankato in Macroeconomics, Statistics and Spanish. When he is not in the boardroom or classroom, David is training and teaching martial arts with a focus on Judo and Jiu Jitsu. His passion and dedication led him to become the 2015 NAGA World Grappling Champion in his division with numerous other medals and belts along the way.
Jocelyn Gaffney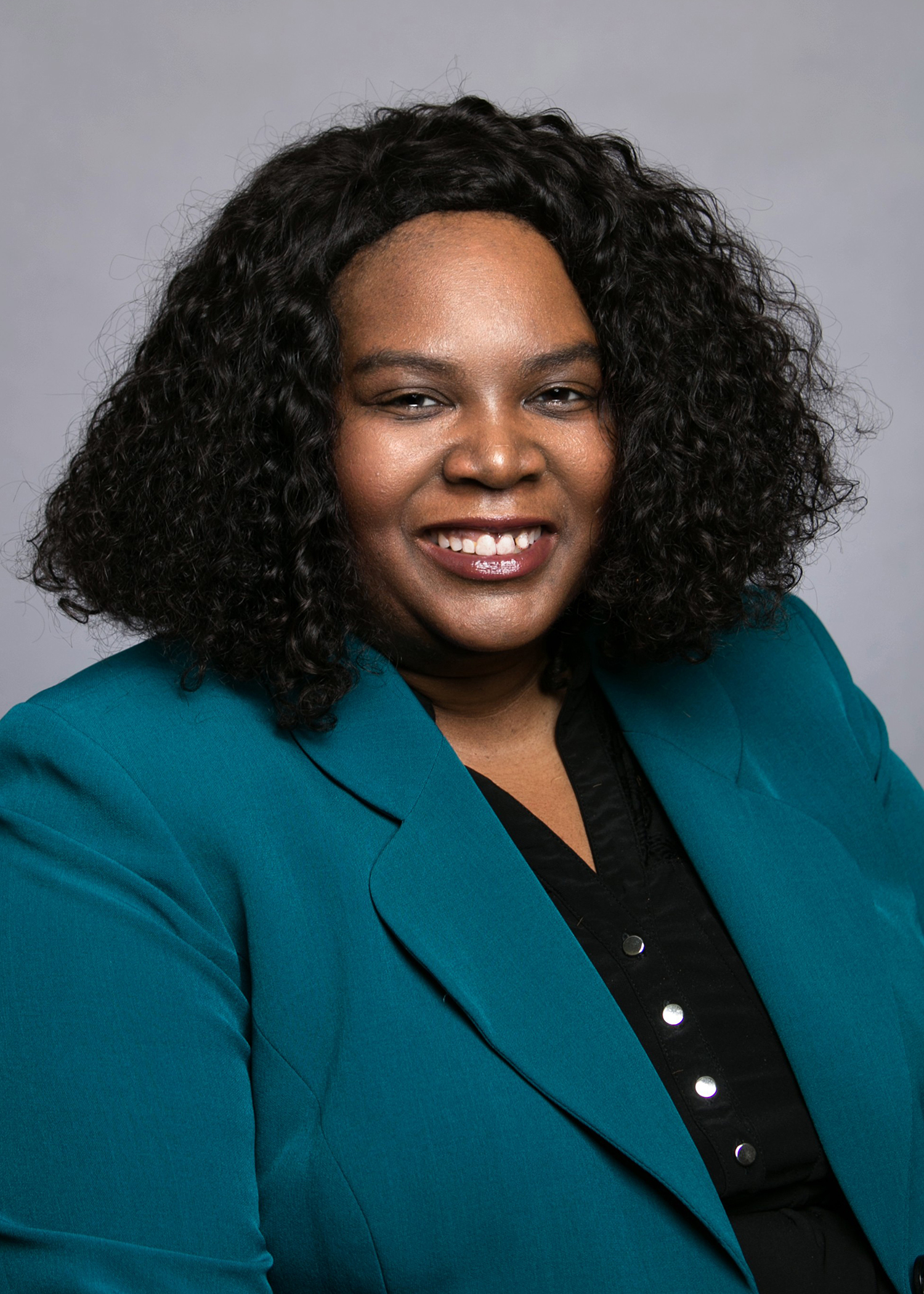 Jocelyn Gaffney is a bookkeeper at Duval County Public Schools with over 15 years of experience in the Civil Engineering, Accounting/Bookkeeping, and Education Industries. Her career experience includes, but is not limited to, working in various Civil Engineering roles at the US Army Corps of Engineers and Chester Engineers, as well as experience with startup companies such as Profectus Learning Systems, a Charter Management Organization. In addition, Jocelyn also consults as a bookkeeper/accountant.
Jocelyn earned her Bachelor of Science in Civil Engineering from Florida Agricultural and Mechanical University. In addition, she has earned a Master's degree in Business Administration from Jacksonville University. Upon receiving her Doctorate from Jacksonville University, Jocelyn plans to become a professor of accounting and open up her own accounting firm. She is looking forward to educating others and helping them to continue to develop them into the leaders of tomorrow.
Dominique Harris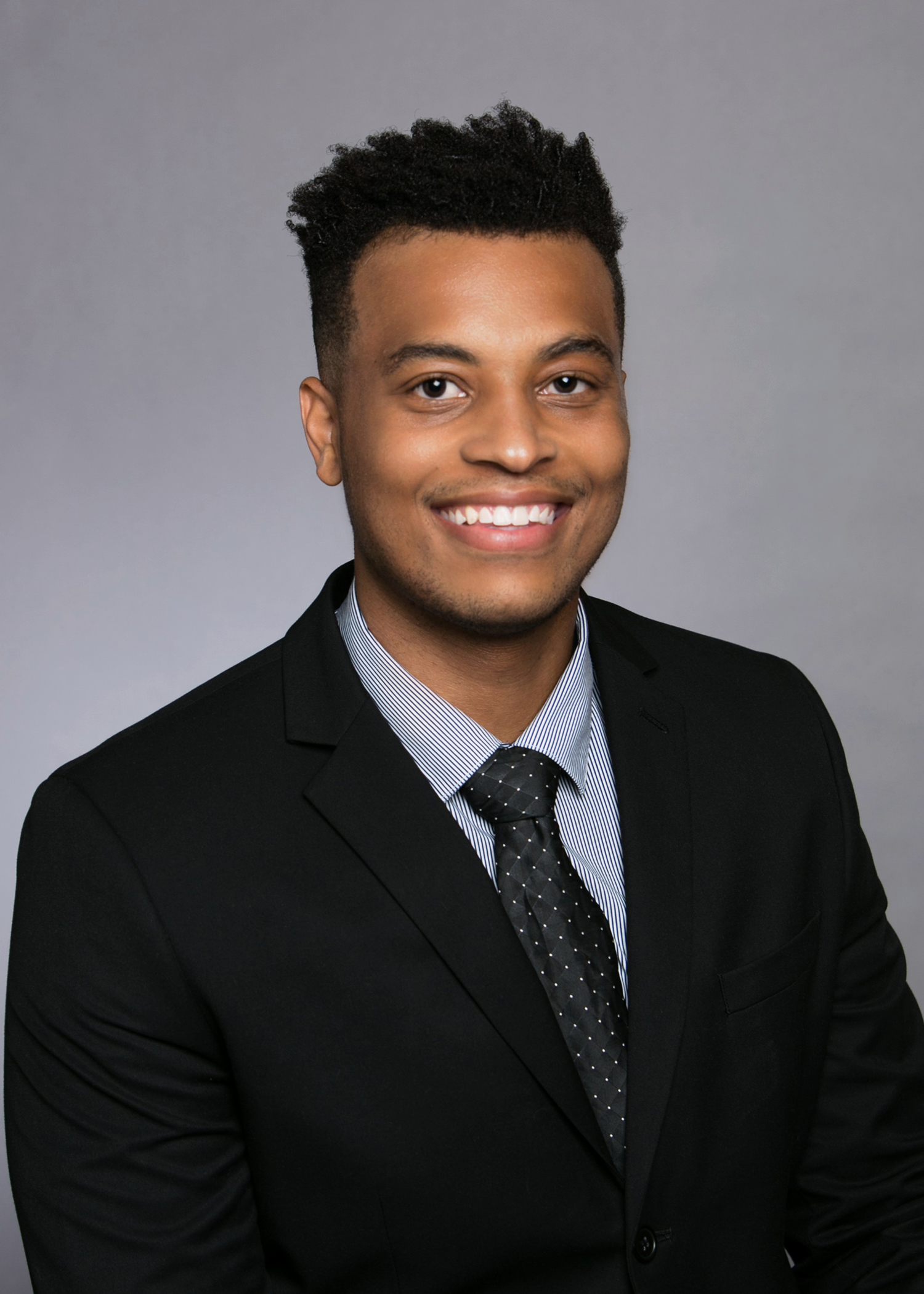 Dominique Harris is a Master's graduate in a top-20 Industrial Organizational Psychology program, with a specialization in Organizational Leadership and Human Resource Management. To date, he has received publication and presented his literature on personality correlates with organizational benefits use. He received his honorary Bachelor's Degree in Psychology with a minor in Leadership Studies at the University of Central Florida. Along with his advanced, leadership-oriented degrees, he has four years of professional experience in the field of Human Resources, currently serving as a classification and compensation analyst for the University of Central Florida's Human Resources Department.
Dominique is distinguished as an alumni member of prestigious organizations, including the LEAD Scholars Academy, Burnett Honors College, and the Leadership Excellence Board, where he served as the Executive Director. In this role, he managed recruiting initiatives, a board of directors, and a competitive annual budget. He has also contributed to the Central Florida community as Mr. University of Central Florida 2015. With that position, he met with Orlando businesses and state government officials to enhance partnership initiatives, held town hall meetings with local law enforcement, and represented the second largest university in the nation. He continues to strive for leadership and growth opportunities, and wishes to improve organizational frameworks at large, through both theoretical and applied means.
Pat Herndon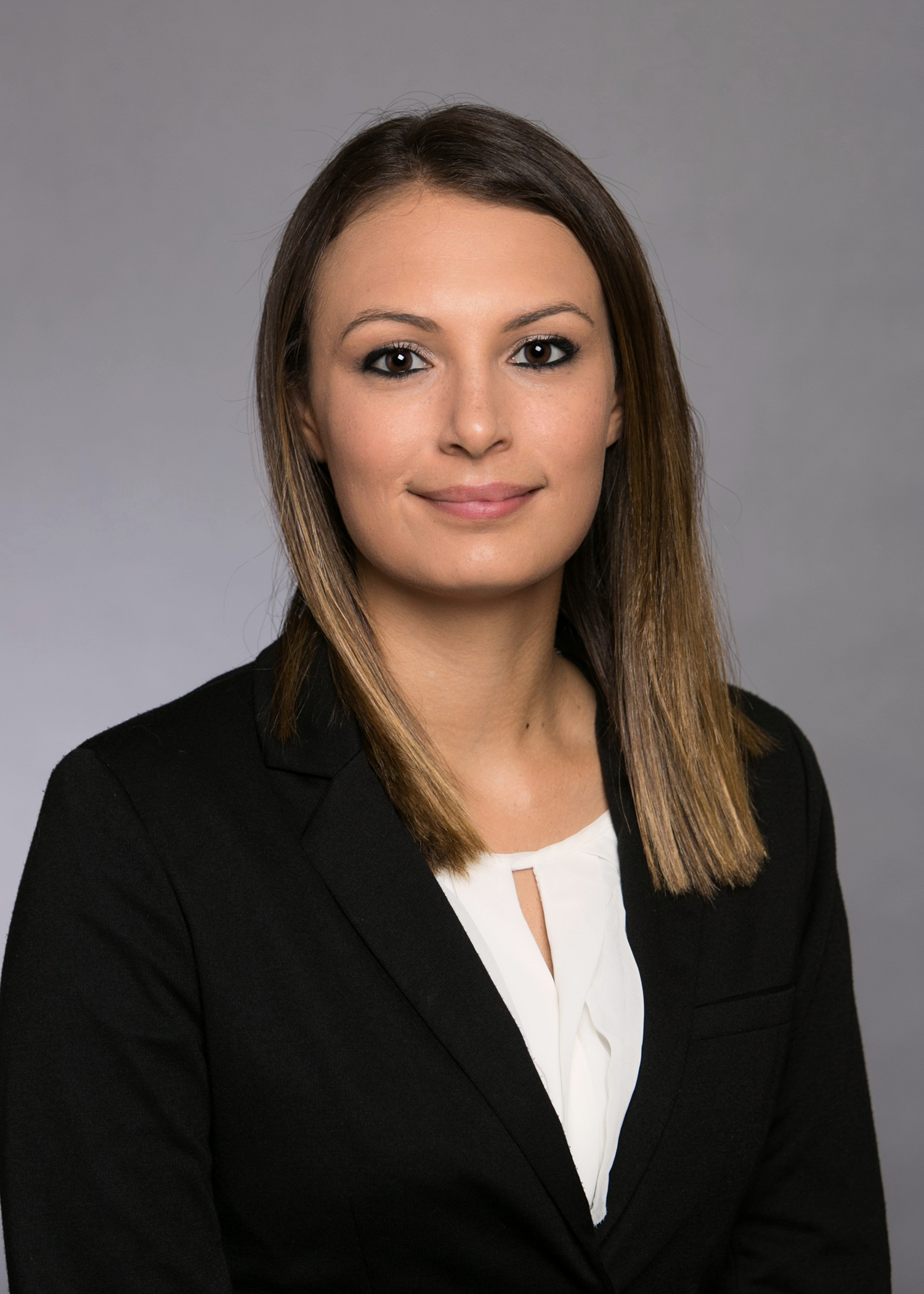 Pat Herndon is a Senior Internal Auditor for Thor Industries, Inc. Thor is recognized as the world's largest manufacturer of recreational vehicles, and has maintained a spot on the Fortune 500 list. Pat travels to domestic and international subsidiaries, and performs various audits throughout the year. She also tutors accounting at Jacksonville University. She has previously worked at Crowe, a top 10 accounting firm, as an auditor and audit supervisor. During her time at Crowe, she focused on audits for the banking, healthcare, and nonprofit sectors. She tutors in Microsoft Excel and Accounting on the side. Additionally, she's a member of the Institute of Internal Auditors.
Pat earned her Bachelor of Science in Accounting, and Master of Business Administration at Indiana University of South Bend. She is actively involved in school, and in the community. At Indiana University South Bend she was Secretary of the Accounting Association, member of the Alumni Association, and Executive Recruiter for Alpha Sigma Tau Sorority. She's recently served on the Epsilon Lambda Chapter Advisory Board as the Recruitment Advisor. She volunteers in the community at Habitat for Humanity, and was a foster parent for several years. Pat wants to stay involved in school, and is pursuing her Doctor of Business Administration degree for a career in teaching at the post-secondary level.
John "Doc" Holladay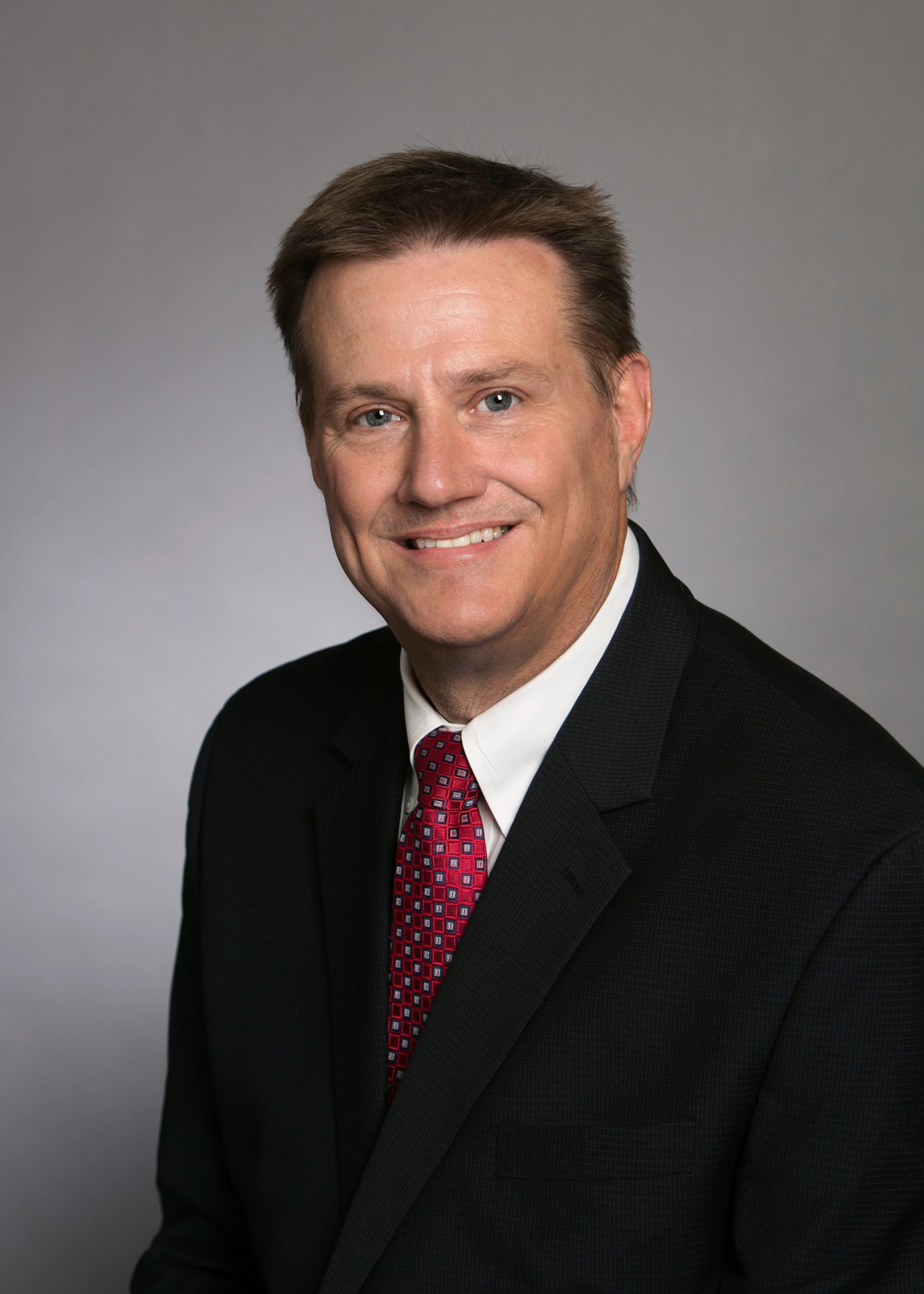 John Holladay, known as "Doc" to friends and colleagues, serves as the Executive Director of the Solid Waste Disposal Authority of the City of Huntsville, Alabama, a public corporation. In this role, he is responsible for the disposal of virtually all of the solid waste generated within the City of Huntsville and Madison County, Alabama. The Authority owns a Waste-to-Energy facility which supplies uninterruptable steam to Redstone Arsenal. Doc is also responsible for overseeing the operations of a Subtitle D Landfill, a C&D Landfill, a Concrete Recycling operation, a Metals Recycling program, a Household Hazardous Waste program as well as the residential Curbside Recycling program. In addition to managing these facilities and staff members, he is also responsible for educating our Local, State and Federal officials about what the Authority does; and, for monitoring state and federal policies that impact or could impact our community. Doc previously served as the Huntsville branch Office Manager for Barge, Waggoner, Sumner and Cannon, Inc. (BWSC). Prior to BWSC, Doc served as the Administrative Assistant to the Mayor of Huntsville and began his professional career as a Civil Engineer for the City of Huntsville Engineering department. Doc remains very active in civic and professional development often serving on Boards and Commissions. He currently serves as the Chair of the Local Government Coalition for Renewable Energy (LGCRE), a consortium of local governments from across the nation that own Waste-to-Energy facilities. Doc has a B.S. in Civil Engineering from Auburn University and a Master of Administrative Science from the University of Alabama Huntsville.
Debra Hooks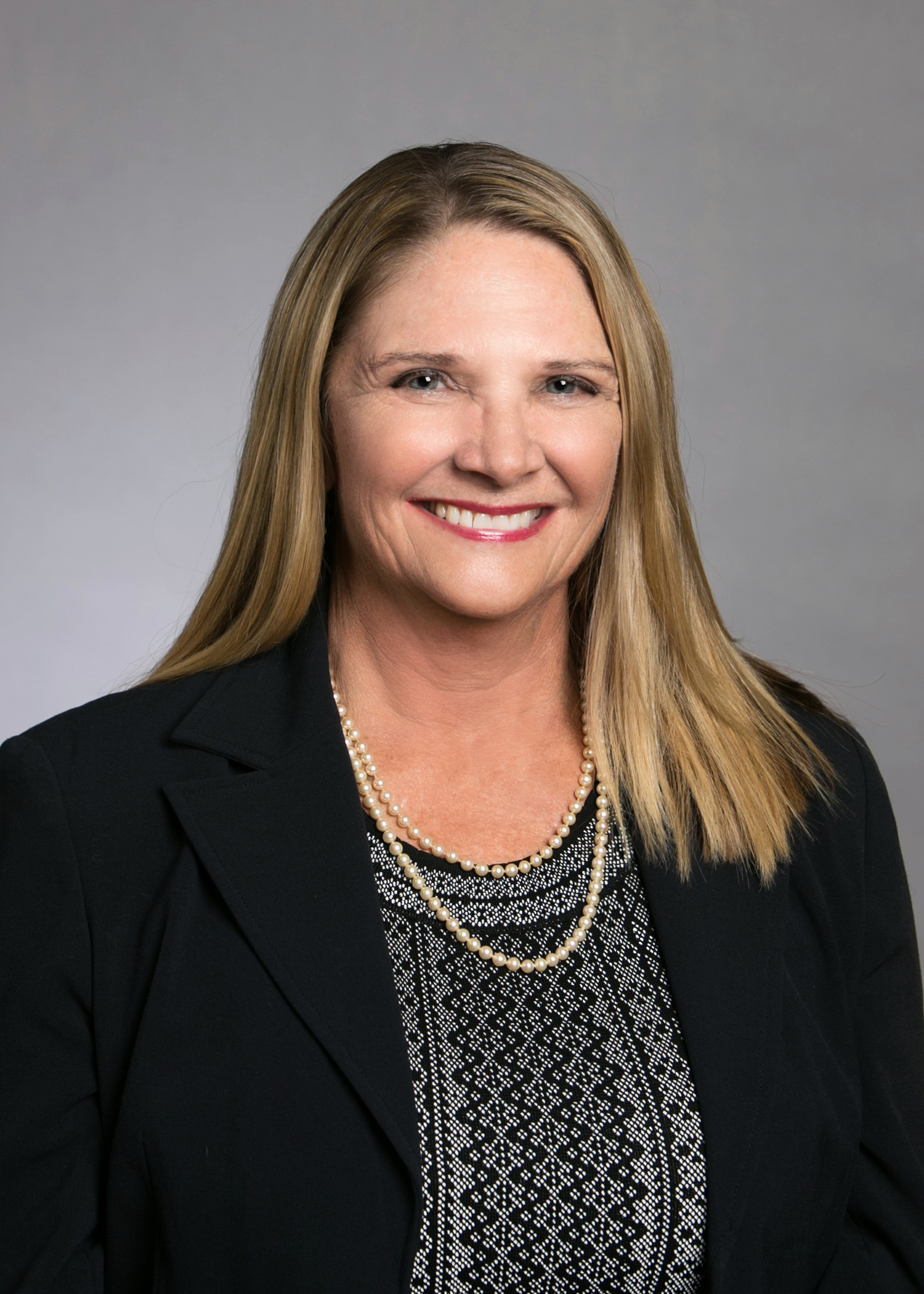 Deb Hooks currently works at Citi as a PMO lead in HR Technology. Prior to the recent move, she was a global program manager focused on delivering Anti-Money Laundering solutions for credit card, retail and ATM transactions.
Deb has been with Citi for 18 years and has spent the last 10 years in Global Consumer Technology. In her most recent role she was a key leader in the Global Regulatory space where she managed the Global Consumer Technology regulatory, finance and risk portfolios to ensure delivery against critical business mandatory initiatives. Under her leadership, the team has supported the delivery of Transaction Monitoring across multiple lines of business and regions and supported numerous Risk and Finance initiatives.
Deb graduated from JU with her BA in Business Administration in 2000. She then went on to receive her MBA from JU in 2004. She's now back at JU to begin studies for her DBA.
Carmen Nelson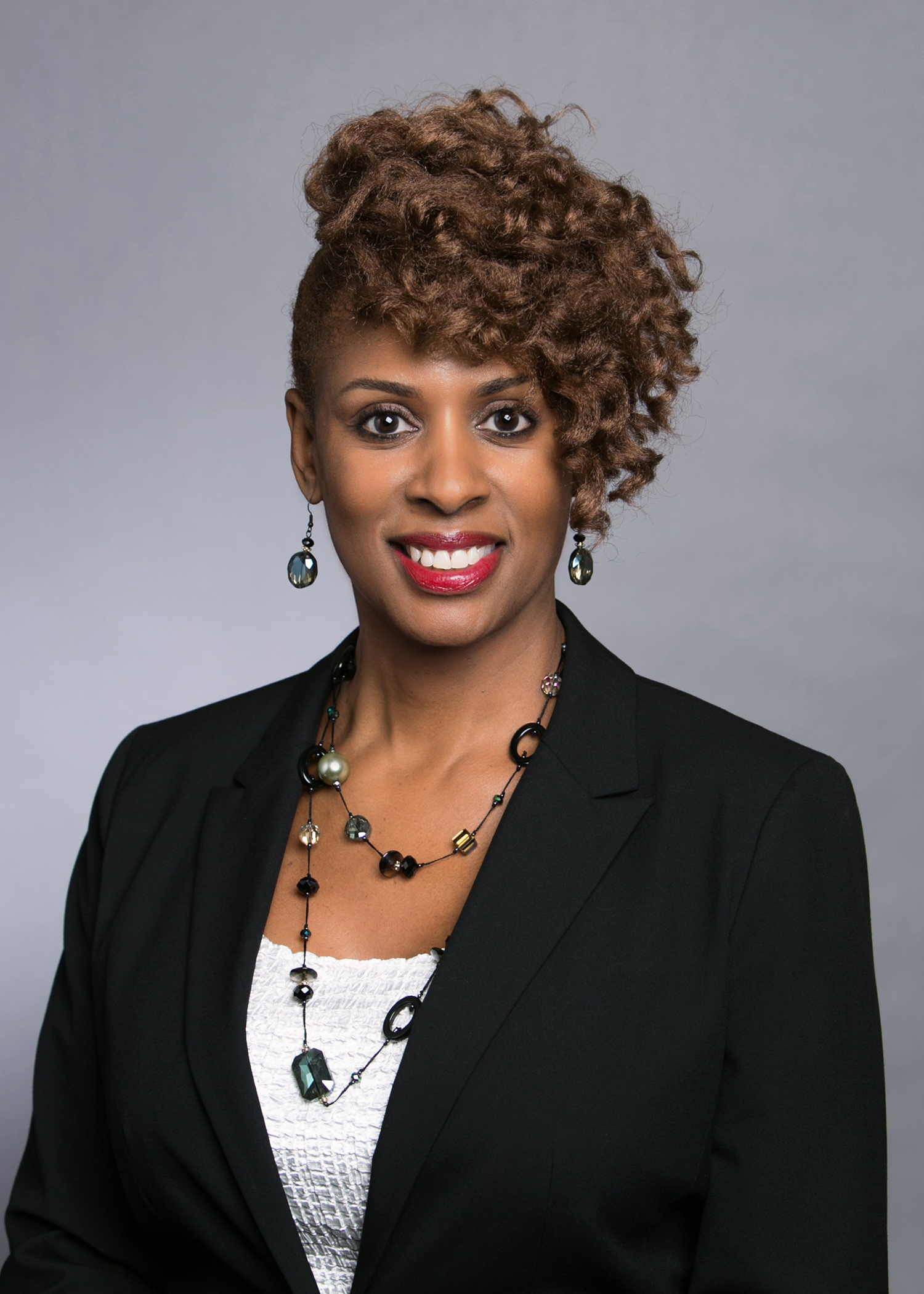 Carmen Nelson retired in 2015 with 25 years of service and three successful combat tours, from the United States Marine Corps. She is an entrepreneur, professional speaker, growth advisor and community leader. Carmen earned her Master of Arts degree in Human Resource Management with a concentration in Organizational Leadership from National University of San Diego, California in 2010. Carmen also earned her Bachelor of Arts degree in Business Management with a minor in Management in 2001 and has earned her place as a member of the Sigma Beta Delta Honor Society. Carmen owns two companies 1) Combat Diva, an online store to inspire women to embrace their beauty, strength and femininity no matter the battle or struggle they are faced with and 2) is Invincible You, an empowerment platform. Through Invincible You, Carmen emboldens men and women to turn their traumas to triumphs in order to maximize their purpose. Carmen volunteers with the Guardian ad Litem program and has been recognized for her work by Governor Rick Scott. Carmen Nelson also was voted as a Woman of Influence for the Business Men and Women of Color (BMWOC) magazine issue #2.
Jack Paul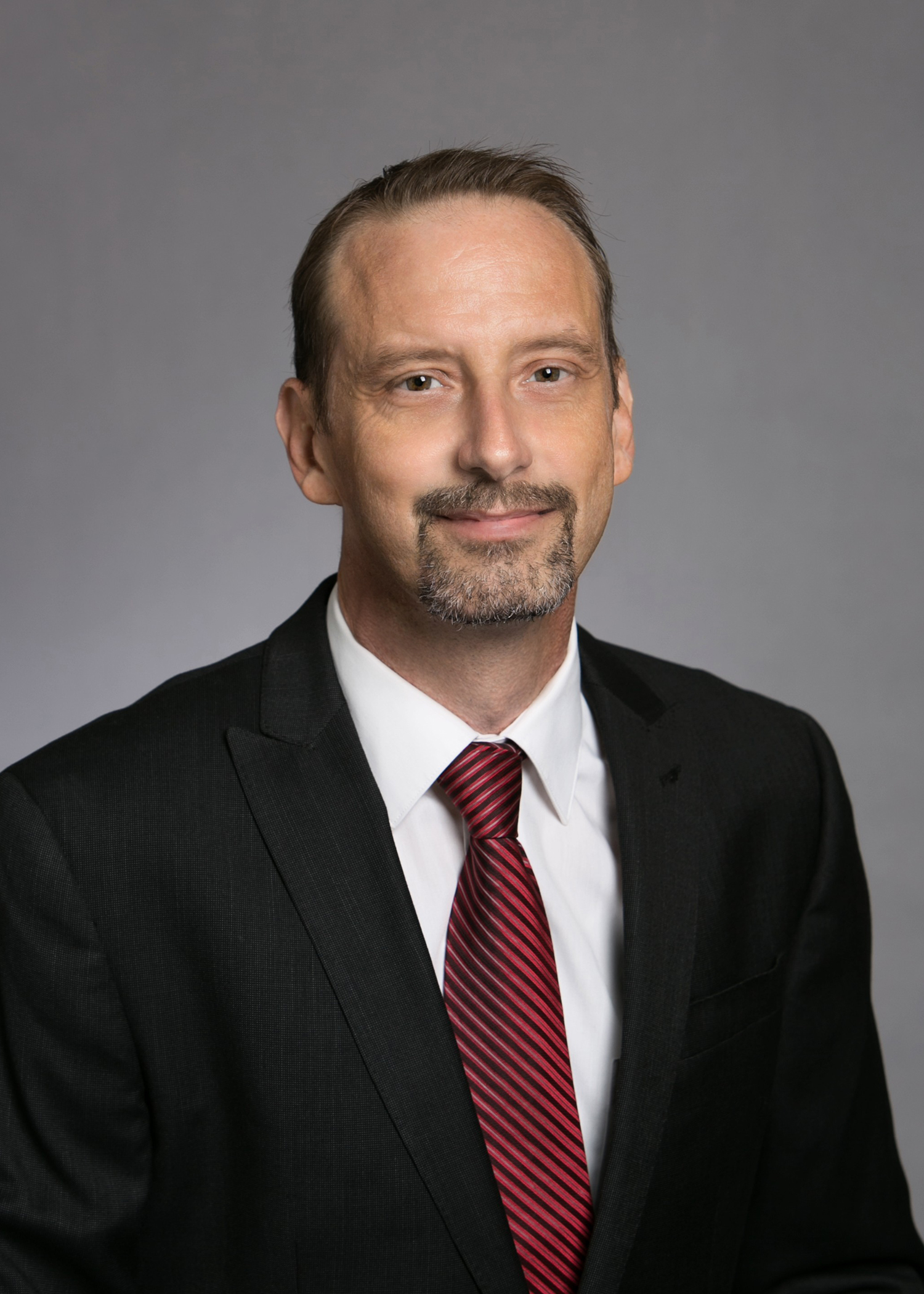 Jack is originally from Johnstown, Pennsylvania. He has 24 years of experience in the financial services, banking, investment, and technology industries. Some of his positions held were Business Development Manager, Financial Advisor, Consultant, and Senior Project Manager. Jack currently is a Product Owner at Fidelity National Financial here in Jacksonville, FL. He is responsible for directing strategy, budgeting, managing resources, and managing staff for several critical financial and investment applications. Bridging the gap between business and technology has always been his expertise.
Jack is a US Army veteran that earned a B.S. in Organizational Leadership at Penn State, an MBA from Columbia College, and Master's Certificates in Project Management and Six Sigma Green Belt from Villanova University. Upon completing the Doctorate program, he will pursue research in management and business intelligence. He also will pursue teaching at the post-secondary level. He currently resides with his wife, Veronica, in St. Augustine, FL. Their two children are currently attending the University of North Florida.
Jocineia Santos
Jocineia was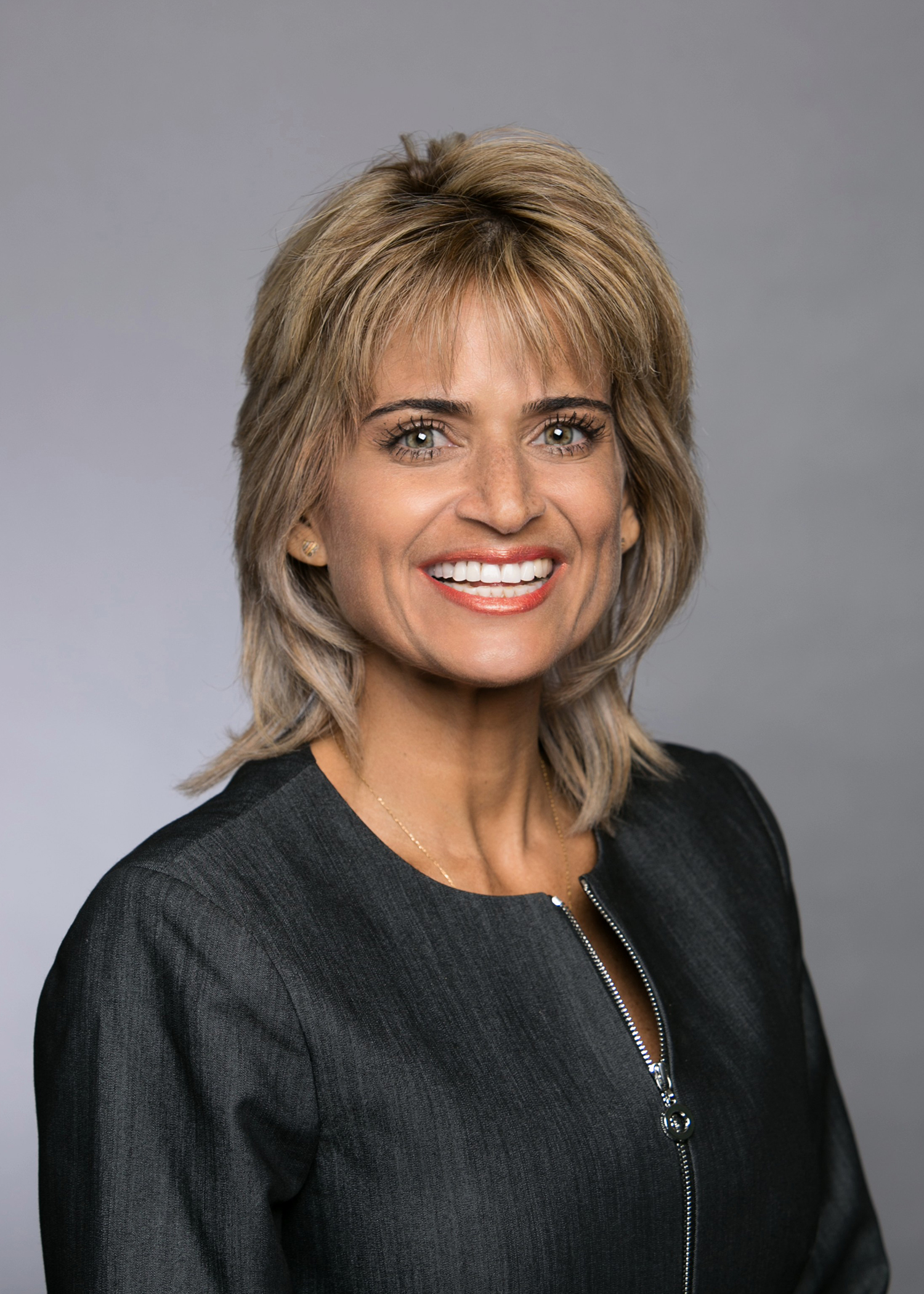 with the Brazilian Air Force for over 8 years as an Officer System Analyst Specialist. She excelled in the development of systems and was invited to work under the Brigadier General to coordinate installations of new infrastructure to support activities of the organizations and systems in use by the Brazilian Air Force. Also, she had worked as a consultant to develop and implement systems and networking for OWM, OPAS and UNESCO. She is very passionate about security and networking, thus she has taught at colleges and universities in Brazil for over 4 years. Upon completion of her DBA with a focus on Technology, Jocineia plans to pursue a position at the university where she can continue teaching in her discipline or a governmental job where she can use her knowledge to implement her research, as well as grow in her career.
Chacy Smith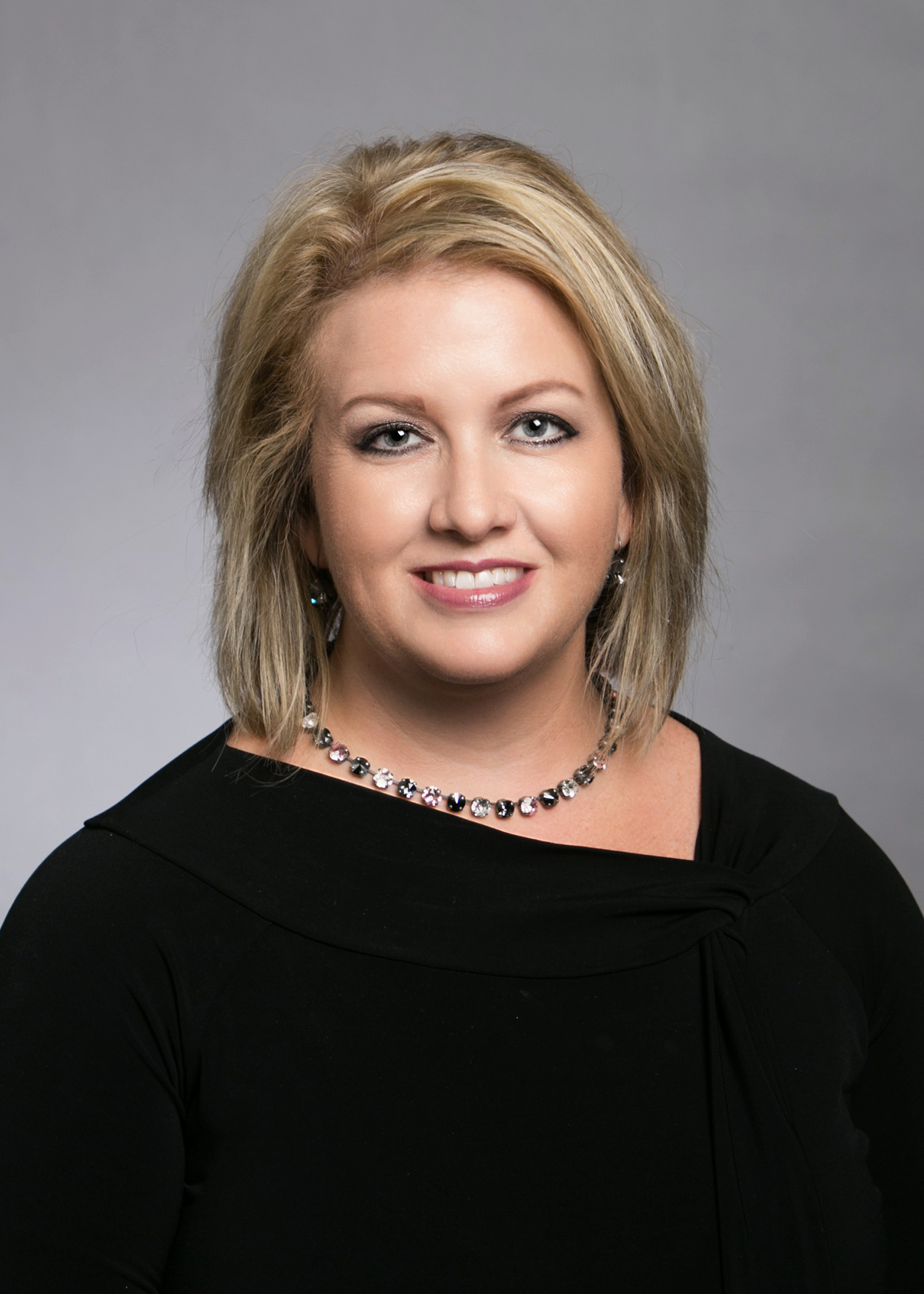 Chacy has over 15 years of progressive accomplishments leading supply chain, procurement, warehousing, customer service, and manufacturing operations. She is a strong strategic planner, a problem solver, and a persuasive leader. Chacy is committed to managing operations and projects flawlessly while consistently delivering desired results and contributing to revenue producing activities.
Chacy is currently serving as the Director of Purchasing for a global Fragrance and Flavorings company, overseeing sites in FL, GA, and SC. Her career began at Eli LIlly, a Fortune 500 Pharmaceutical company, where she worked in the Supply Chain Field for 12 years. In addition, Chacy has also served as Director of Operations for a global Aerospace company. In an effort to increase her supply chain aptitude, Chacy has received her APICS certification in Production and Inventory Management as well as her Six Sigma Green Belt Certification.
Chacy graduated from St. Mary-of-the-Woods College with a double major in Computer Information Systems and Psychology. She later received her Master of Business Administration, with an emphasis in Entrepreneurship, from Ball State University. Chacy has also graduated from two separate leadership programs - The Accelerated Leadership Development program and, most recently, the Strategic Leadership Development program offered by the Center for Creative Leadership in Denver, CO.
Ellison "Butch" Smith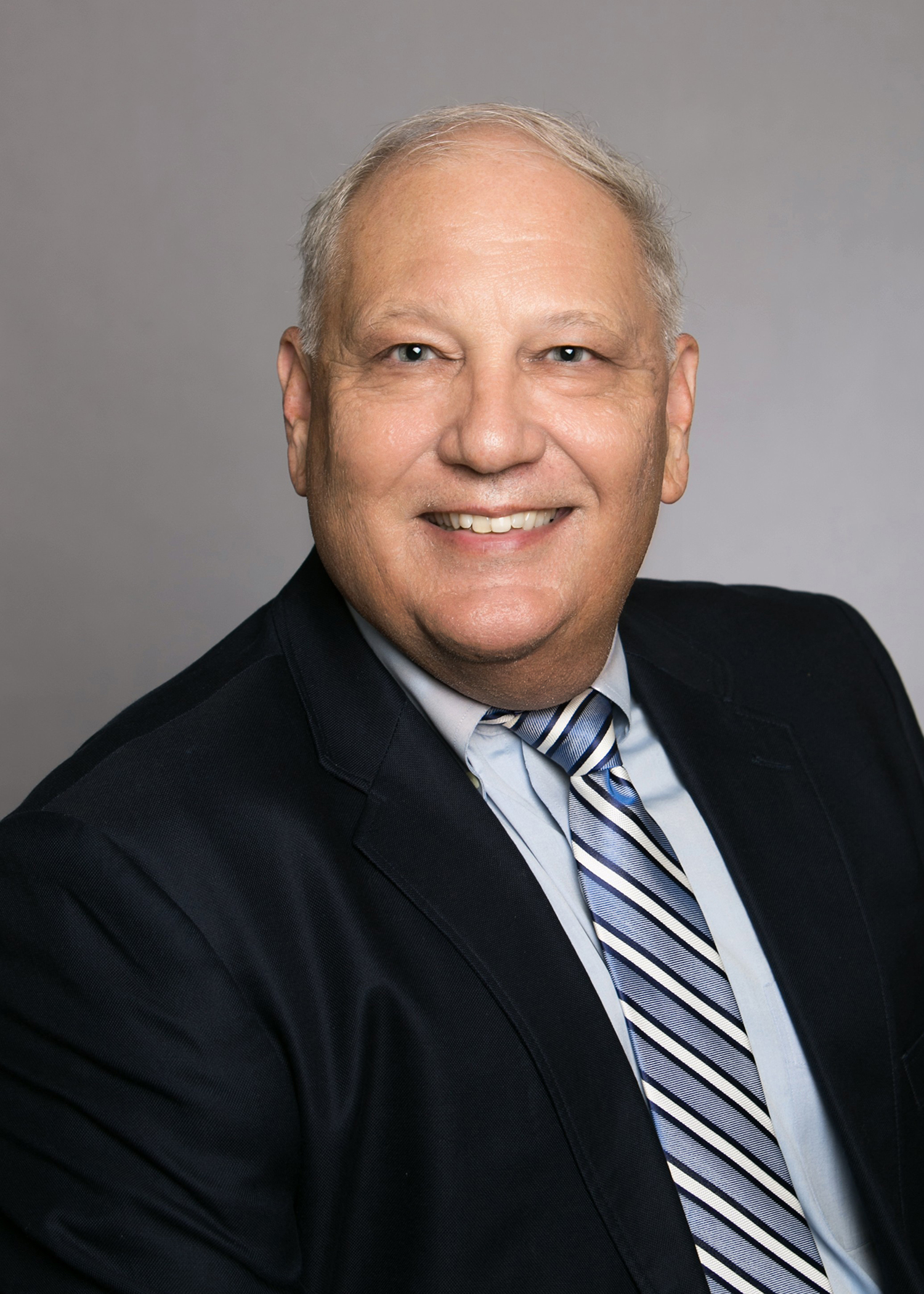 Ellison manages his own financial planning and wealth management practice in the northeastern coastal area of South Carolina. He is a licensed Certified Public Accountant and Certified Financial Planner. He is also a full-time faculty member in the Department of Finance and Economics of the Wall College of Business at Coastal Carolina University. A graduate of The Citadel (BA, English), the Moore School of Business at the University of South Carolina (MAcc) and the Daniel Management Center of the Moore School of Business at the University of South Carolina (Graduate Certificate, Financial Planning) he began his financial career at Arthur Andersen, Societe' Cooperative. In addition to financial planning and wealth management his practice experience includes, real estate, retail, wholesale, professional practices, litigation support, valuation and closely held businesses as well as serving as a contract Chief Financial Officer for a large retail group with multiple locations in the Southeastern United States. He has been admitted as an expert witness at all levels of the South Carolina court system and has provided his services at the federal level in United States District Court, United States Bankruptcy Court and the United States Tax Court. He was also President and Director of Sales for an authorized reseller of Sage accounting software with offices in North and South Carolina with a diverse client base of national and international clients ranging from privately held businesses to publicly traded Fortune 500 companies. In addition to his financial planning practice and academic pursuits, he is a licensed general contractor specializing in the building of residential homes in resort areas of coastal South Carolina. Ellison is a private pilot, serving as a search and rescue flight crewman for the United States Air Force Auxiliary and is a Lieutenant Colonel in the South Carolina State Guard where he serves as the Executive Officer for a Civil Affairs Brigade.