DBA 4 Candidates
Wafi Assiri, ABD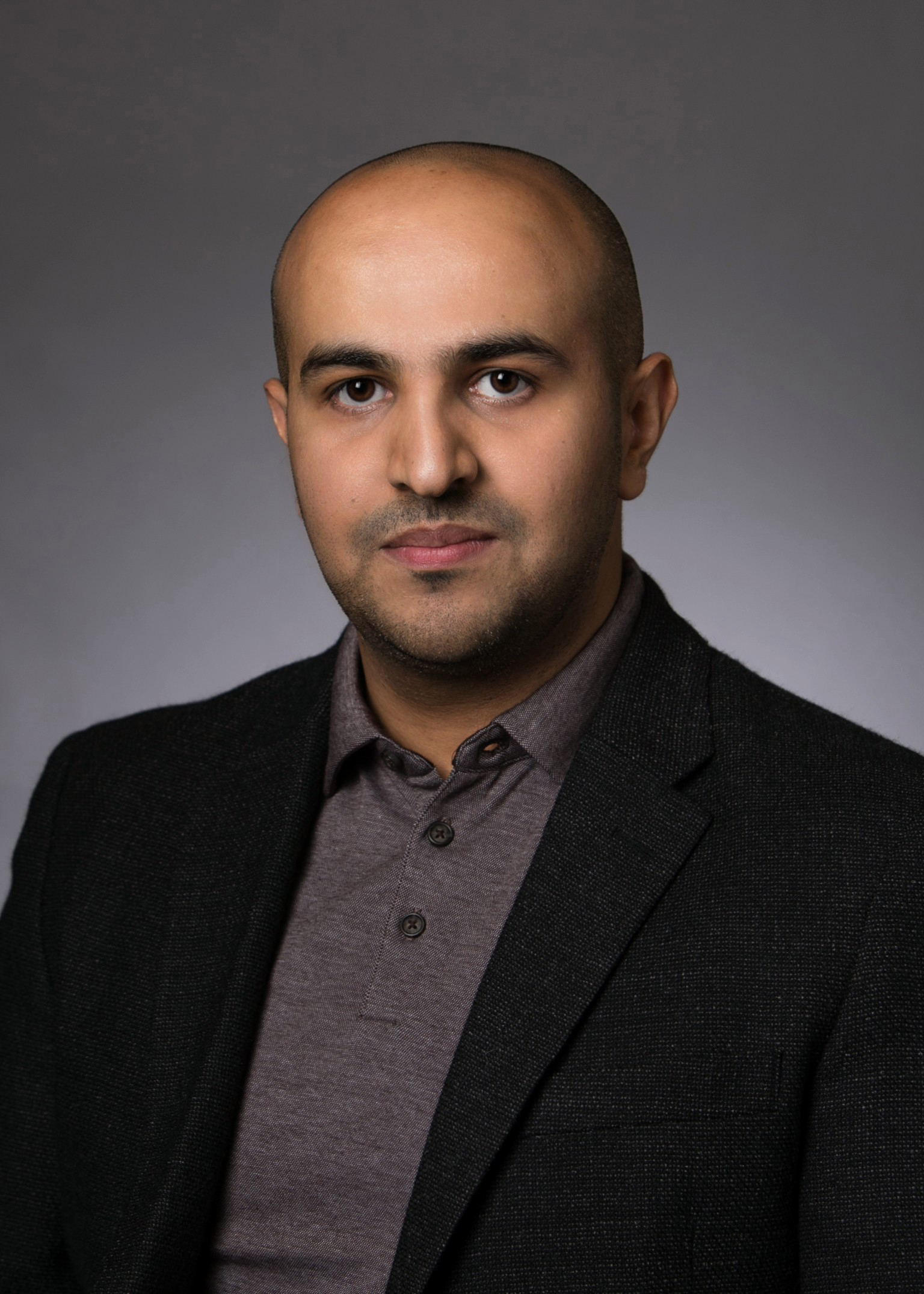 Wafi Assiri is an expert on Productivity Training, Tools, and Process Improvement with over 10 years of experience in leading organizations and is a partner to consulting companies throughout the US and Middle East, providing them with Organizational Risk Management Solutions. Wafi has a proven ability to develop analytics, as well as communication strategies, across different levels of leadership to effectively collaborate and improve margin and efficiency.
Wafi is a double major graduate who received his Master's degree with honors in both Management and Marketing from Iona College in 2017. Additionally, he has received two advanced certificates in Risk Management and Business Continuity and International Business. While at Iona College, he received the honor of being selected to become a member of Beta Gamma Sigma, the international honor society focused on business programs accredited by the AACSB International. He also received the highly coveted Golden Key Award, an invite-only award granted to students in the top 15% of their class. His publication, "Risk of Loss of Productivity in Workplaces", was featured in the International Journal of Scientific & Technology Research in May 2016.
Wafi plans to focus on Organizational Risk Management and Business Continuity while pursuing his doctorate degree at Jacksonville University. In addition to his to being a Consultant, Wafi also serves the Saudi community as a Productivity, Leadership, and Organizational Development expert, teaching in lectures and workshops at over 15 universities and Saudi organizations.
Tom Carter, III, ABD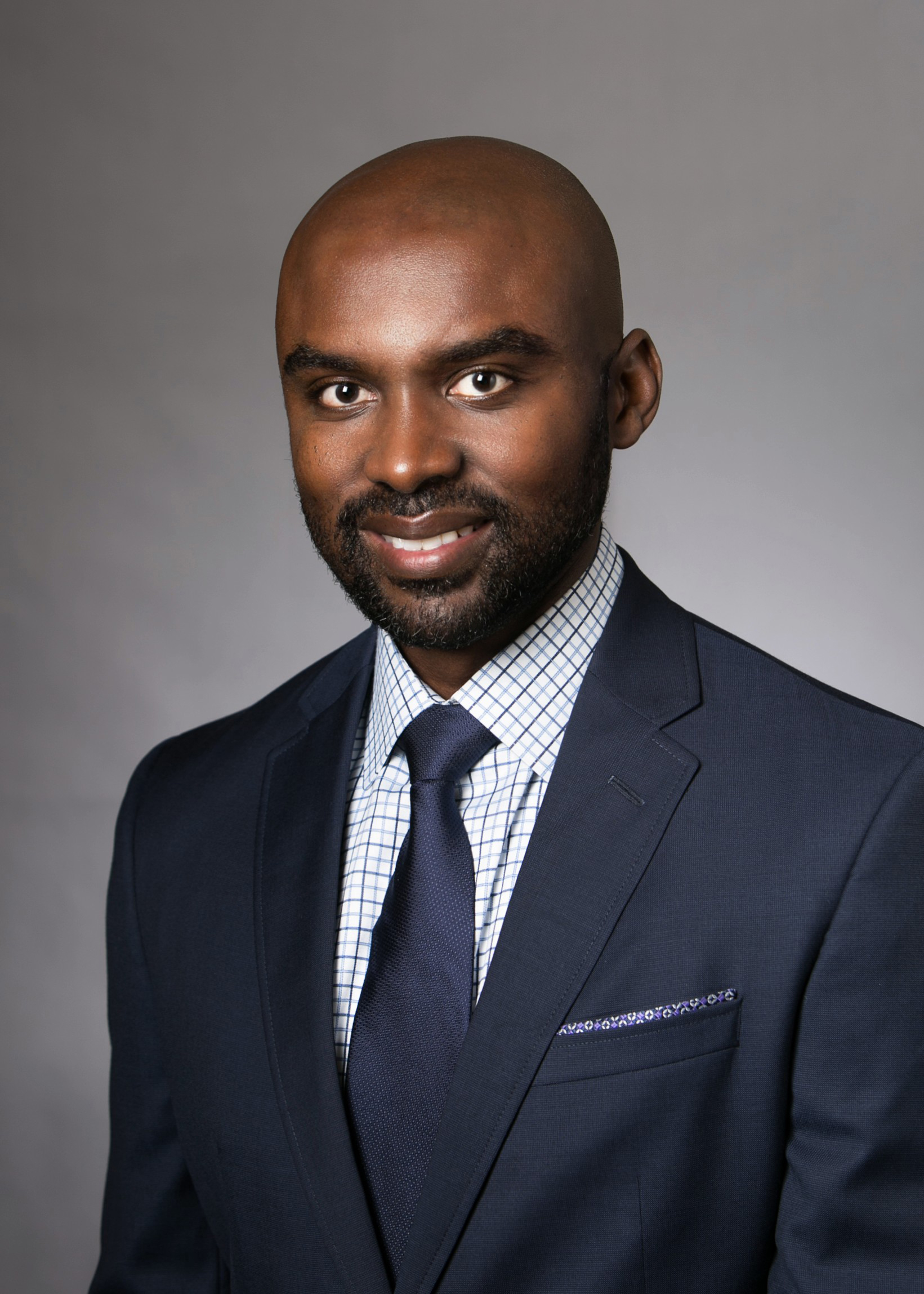 Tom was born and raised in St. Petersburg, FL. He did his undergraduate work at Notre Dame, majoring in Finance. Tom recently received his MBA from Indiana University. He played football professionally for nine years with Washington, Chicago, and Cincinnati. After his playing days, he became a high school special education teacher. For the past eleven years, he has been a Regional Director at the NFL Players Association.
Tom has been tremendously blessed for the last twenty-four years to be married to his high school sweetheart. They have four beautiful children and currently reside in St. Augustine, FL.
Baizhou Chen, ABD
Baizhou recently accepted a full-time accounting faculty position at Penn State University. Prior to that he served as a Senior Assistant Controller for about three years at Oracle Corporation, where he focused on executing controllership over Oracle's Global Business Units, Debt, Swap Mark-to-Market, Cash Management, Hedging, Foreign Exchange, Investments, and Stock Repurchases. He was also heavily involved with evaluating and integrating the financials of Oracle's $9.3 billion newly acquired NetSuite Inc.
In addition, Baizhou served as a full-time faculty at the University of Minnesota Crookston (UMC) for three years, and he is a visiting professor to the Jinan University in China. Baizhou is a Certified Public Accountant registered and licensed in both the states of California and New York. He passed all the four parts of the CPA Exam in his first attempt.
Baizhou had been practicing public accounting with the Metropolitan New York office of EY (formerly "Ernst & Young"), one of the big 4 accounting firms, for about six years. While at EY, he was selected to mainly serve large public corporate clients including Verizon, Arrow Electronics, and Fujifilm USA. He was also invited by EY Far East Telecom and Technology Industry Leader to expatriate from EY New York to EY Beijing office for six months.
Baizhou received his Bachelor of Science degree and graduated with distinction from the University of Minnesota, where he was awarded the prestigious Michael Chowdry Entrepreneurial Scholarship. He was awarded a full Research Assistantship and graduated with an MBA in Public Accounting program from St. John's University in New York, an AACSB-accredited university. While at St. John's, he was selected to participate in, and successfully completed, the highly selective Executive-In-Residence program.
Michele Deneau, ABD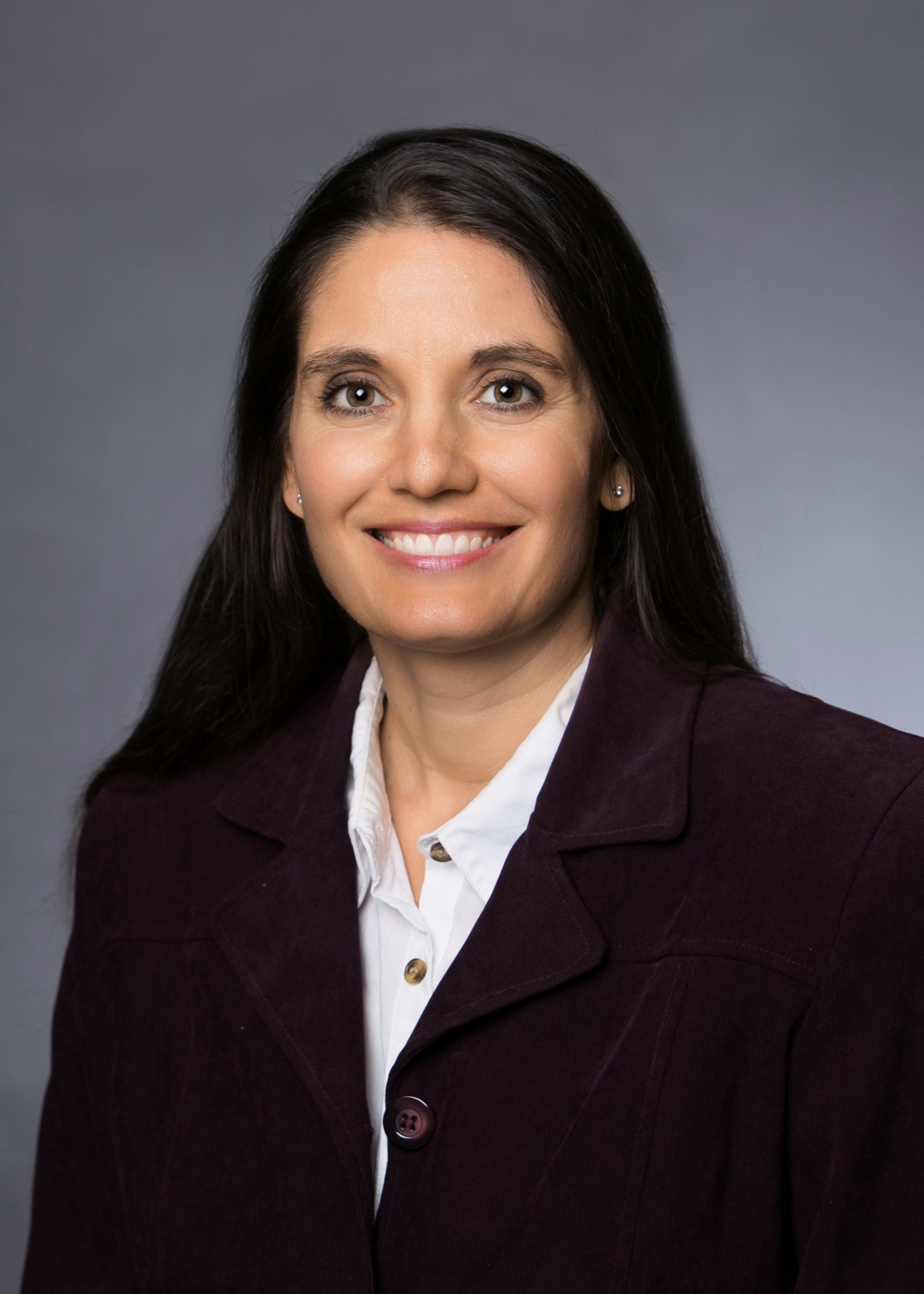 Michele is originally from Northern Lower Michigan and recently moved to Jacksonville, FL. She has been the President and Owner of Reliable Accounting & Tax Services, Inc. for 24 years. She started the business right after graduation from Davenport College (Davenport University) in Grand Rapids, MI. She has specialized in oil & gas, real estate, and small businesses providing all services from daily operations to consulting and tax returns.
Michele is currently a Resource Professor of Accounting at JU. Michele previously worked in governmental accounting for the past 6 years at the College of Charleston. She also has been a Certified Master Tutor at The Citadel in Charleston, SC for the past 7 years, teaching all levels of accounting for undergraduates and graduates, and tutoring some business classes as needed.
In the past five years, she has earned her CMA, CGFM, and CPA. She passed all the exams in the first attempt. Michele started student IMA chapters at The Citadel & The College of Charleston, and volunteered as a CMA exam student study coordinator at The Citadel.
John Downs, ABD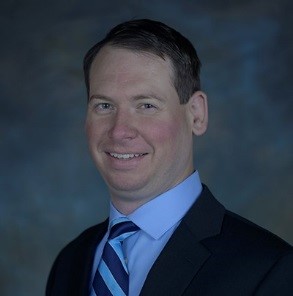 John is originally from Fort Mitchell, KY. He enlisted to attend the U.S. Army Officer Candidate School following the completion of his graduate degree. After his commission and his specialty training as a Field Artillery Officer, he has held the most demanding positions available through three deployments to Iraq (1) and Afghanistan (2). In Iraq, he successfully led a platoon consisting of 23 soldiers with equipment valued at over $110,000,000 on countless combat patrols with zero loss of life or property. In Afghanistan, he managed 25 Senior Trainers charged with gathering the best practices and current tactics used in each Afghan province to improve pre deployment training for Army reserve personnel. His team's efforts were instrumental in developing and implementing specific provincial training for every Provincial Reconstruction Team deploying to Afghanistan from 2010-2012. His career culminated at the rank of Captain prior to his retirement in 2014.
John has a Bachelor of Business Administration from Thomas More College and a Master of Public Administration from Northern Kentucky University. He has a strong passion for finance and has become the first student in the DBA program's history to join the Dolphin Student Endowment Fund. His future career plans include completing the Chartered Financial Analyst certification process and becoming a Financial Advisor.
He currently resides in Jacksonville, FL. His interests include coaching high school boys basketball, following the University of Kentucky Men's Basketball team, participating in Habitat for Humanity, international travel, and long walks on the beach with his dog, Josie.
James "Rob" Handley, ABD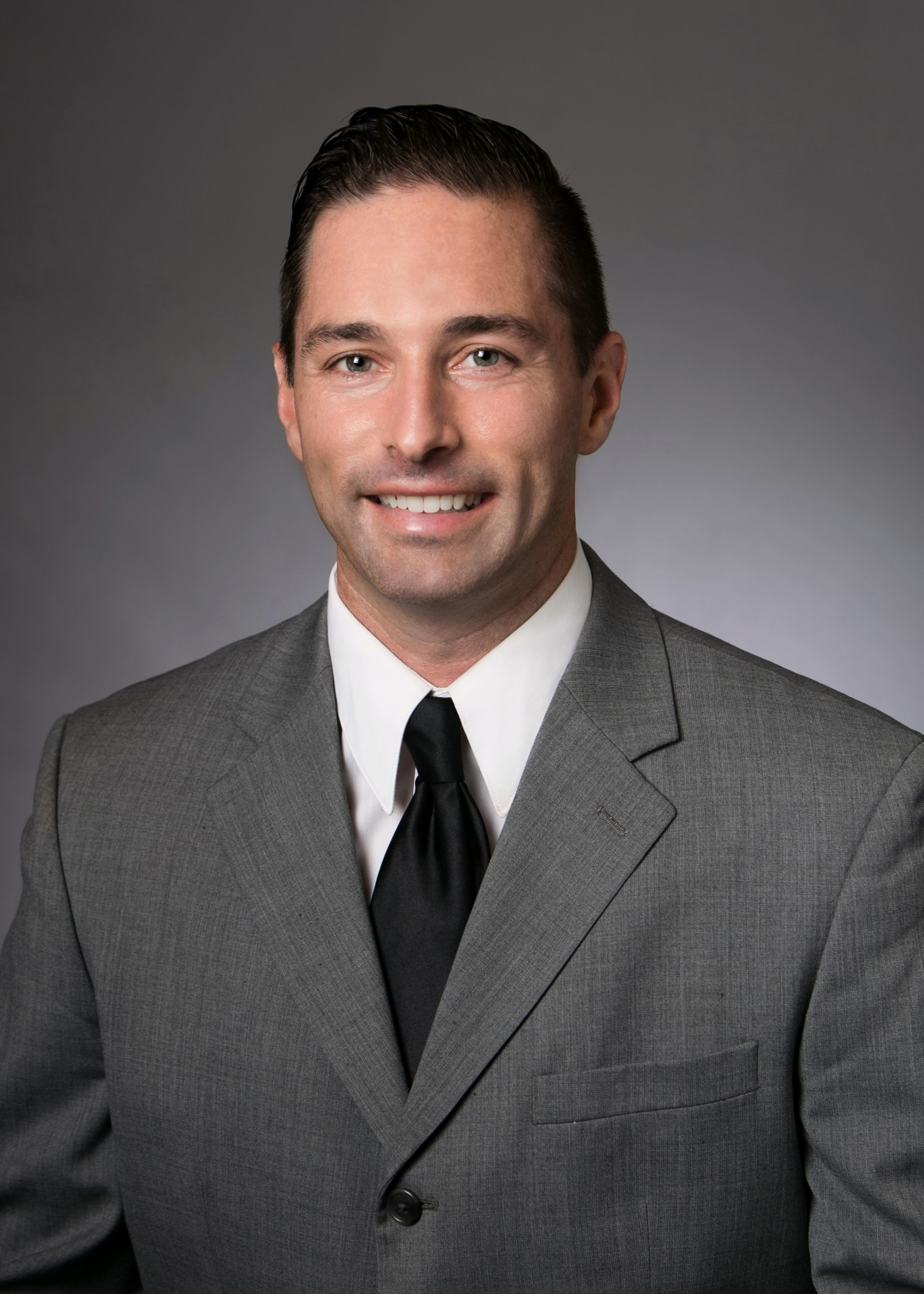 Rob graduated with a B.S. in History from Central Michigan University and an M.S. in Instructional Leadership, Organizational Development from Jacksonville University. Prior to receiving his Master's at Jacksonville University, Rob spent many years as a practitioner in a variety of industries: international/domestic residential real estate sales, military, K-12 education, and higher education administration. Currently, Rob is a business development specialist for the consultant company The Jenks Group. The Jenks Group specializes in turnarounds for underperforming companies and strategic planning training sessions for top management teams. Rob's interests include change management, talent acquisition, talent retention, obstacle course racing, running, beach volleyball, and weight training. Upon completion of his doctorate, Rob plans to become a professor of management/leadership and provide consultation to education/government and private institutions.
Arpita Jadav, ABD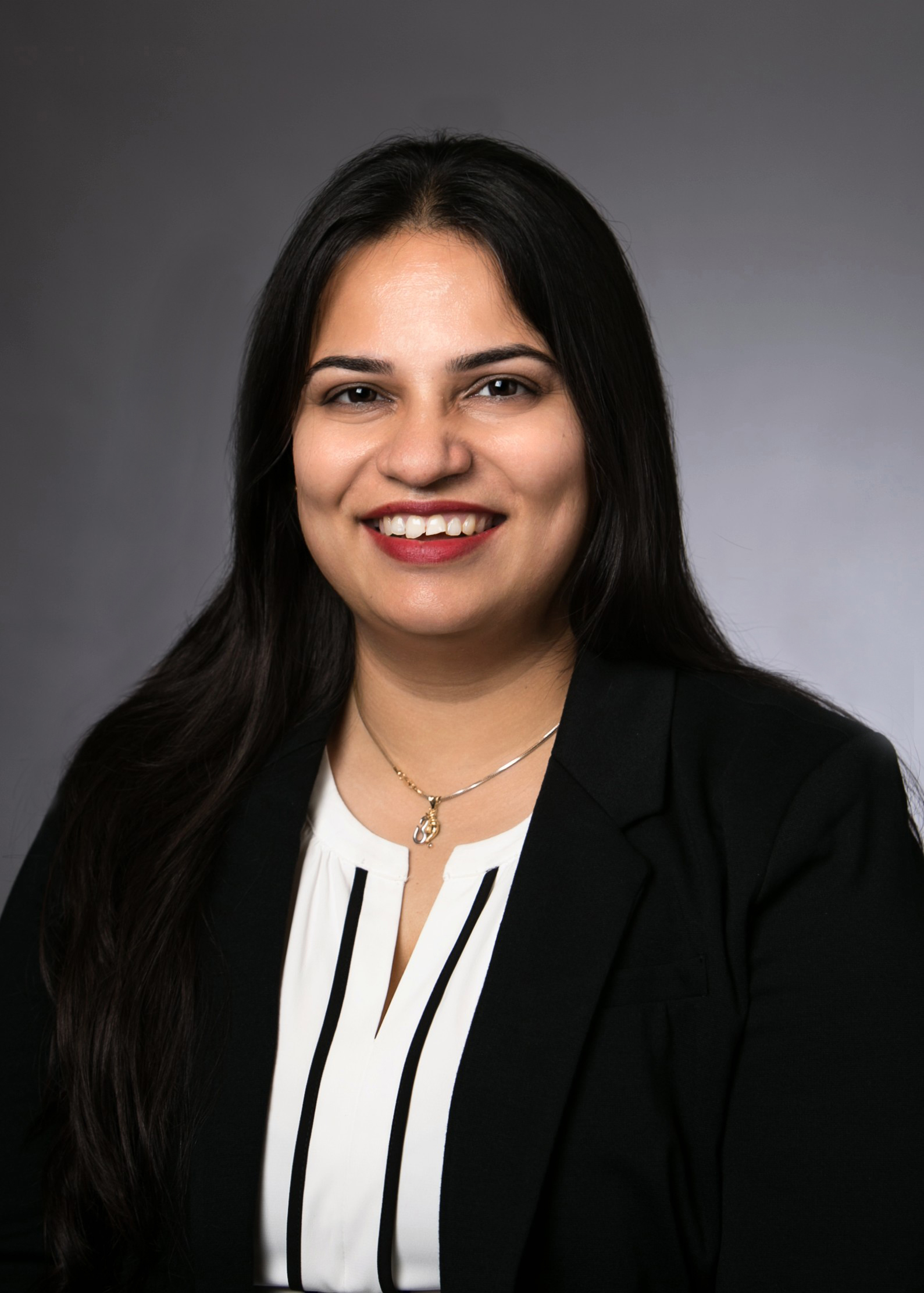 Arpita has ten plus years of experience in the Information Technology industry and business process management in education, airlines, banking and logistics domain, with exposure to business process analysis and gathering and defining requirements for business process automation projects. Arpita has strong skills in client engagement, communication, leadership, event organization, supervision, and presentation. Her experience and knowledge set her apart from the crowd. She is loyal, reliable, personable, responsible, dependable and extremely organized. She likes to be challenged and multi-task. As a problem solver, she is known for thinking outside the box. She can fit in beautifully and would be a great addition to a team. Most importantly, she loves whatever task she is assigned and enjoys interacting on a business level. Her background as an Information Technology graduate brings into light her other image as a technology specialist, creating a positive impact to the business world. While pursuing her MBA graduate degree at Jacksonville University, she also managed to work as a graduate technology assistant and IT Tech at JU, as well as intern at Interline/Home Depot's merchandising department as a data analyst. She is currently serving as a resource faculty in technology and education in Jacksonville University and a member of the Brumos Circle of Excellence and Beta Gamma Sigma Honor Society. She recently became the Secretary for the JU Beta Gamma Sigma chapter.
Natasha Johnson, ABD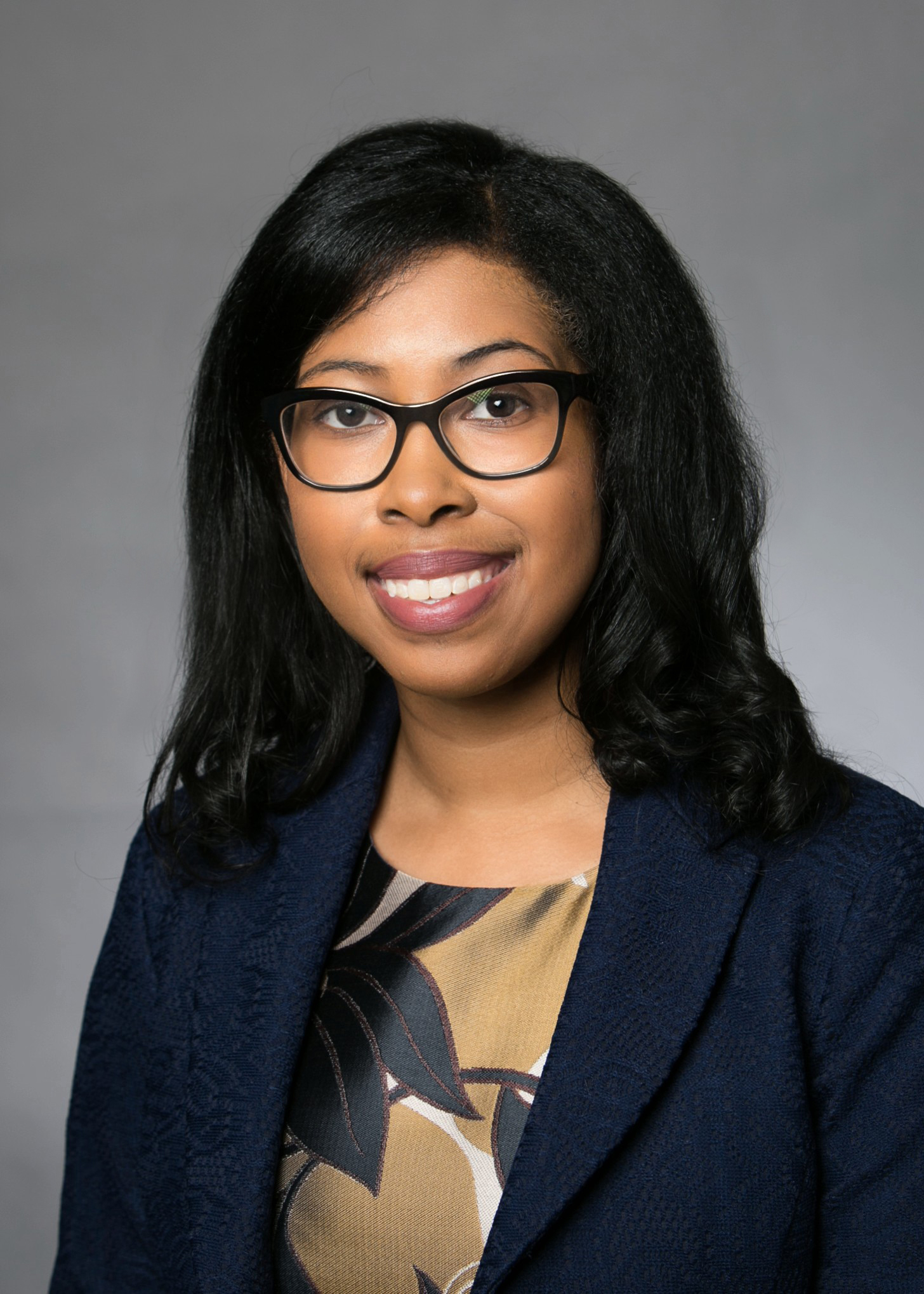 Natasha Johnson is an Instructor of Management at Lipscomb University. Her corporate experience includes over 10 years of human resources experience in the healthcare, public utilities and entertainment industries. Her career experience includes, but is not limited to, working in various HR/HR management roles at HCA Healthcare, Vanderbilt University and Medical Center, Jackson Energy Authority, etc. She serves as an HR Consultant for Insightful Initiatives, LLC, and has a public relations firm. She earned her Bachelor of Business Administration degree as well as her Bachelor of Arts in Spanish from Tennessee State University. In addition, she has earned a Master's degree in Business Administration from Lipscomb University. She was nominated for Nashville's "Top 30 under 30" awards and has been an active participant in various community service programs and initiatives. She is a member of Alpha Kappa Alpha Sorority, Incorporated, and serves as a board member for the Tennessee Chapter of the National Association of African Americans in Human Resource Management. One of her proudest accomplishments was when she founded the Mr. Ivy Scholarship Pageant at Tennessee State University in 2006 and was able to raise and award over $5,000 in scholarships to deserving male students. Natasha is a dedicated member of the Jackson Street Church of Christ where she serves on the Sick Visitation and Outreach Ministry.
Leonardo Miotti, ABD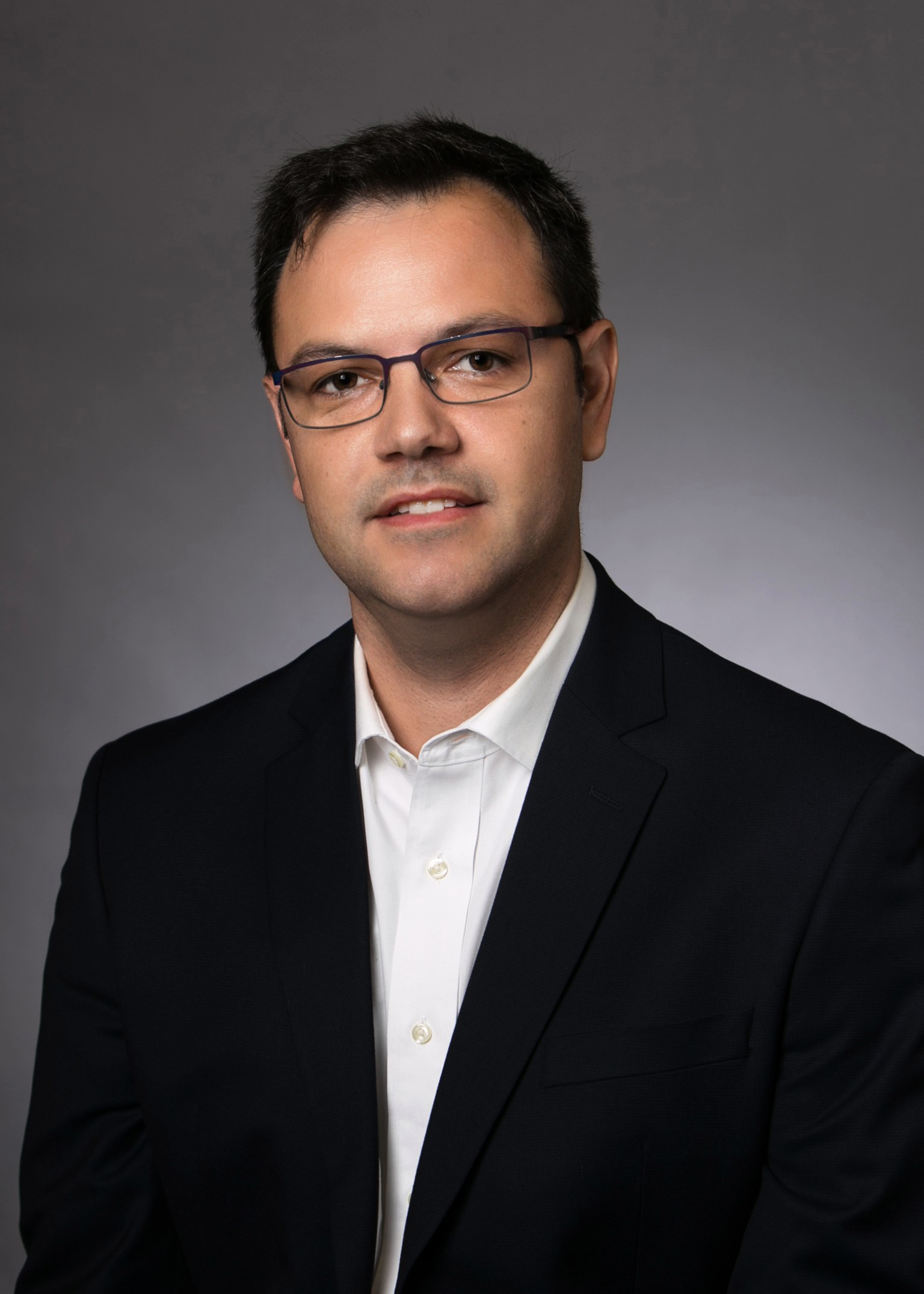 Leonardo Miotti graduated with his bachelor's in Physics in 2002 and then earned a PhD in Physics from the Universidade Federal do Rio Grande do Sul, UFRGS in Brazil in 2007. After obtaining his PhD, Leonardo worked as a professor in the Universidade do Caxias do Sul, Brazil and as a Post-Doc Research Associate in North Carolina State University. Leonardo has published his research as the lead author in several peer-reviewed journals. In 2010 during a generational shift, Leonardo joined Soprano Ltda, a 62-year-old company controlled by his family. Since then, Leonardo has had many roles in the professionalization and management of the company and now serves as Chairman of the Board of Directors.
Justin Riddell, ABD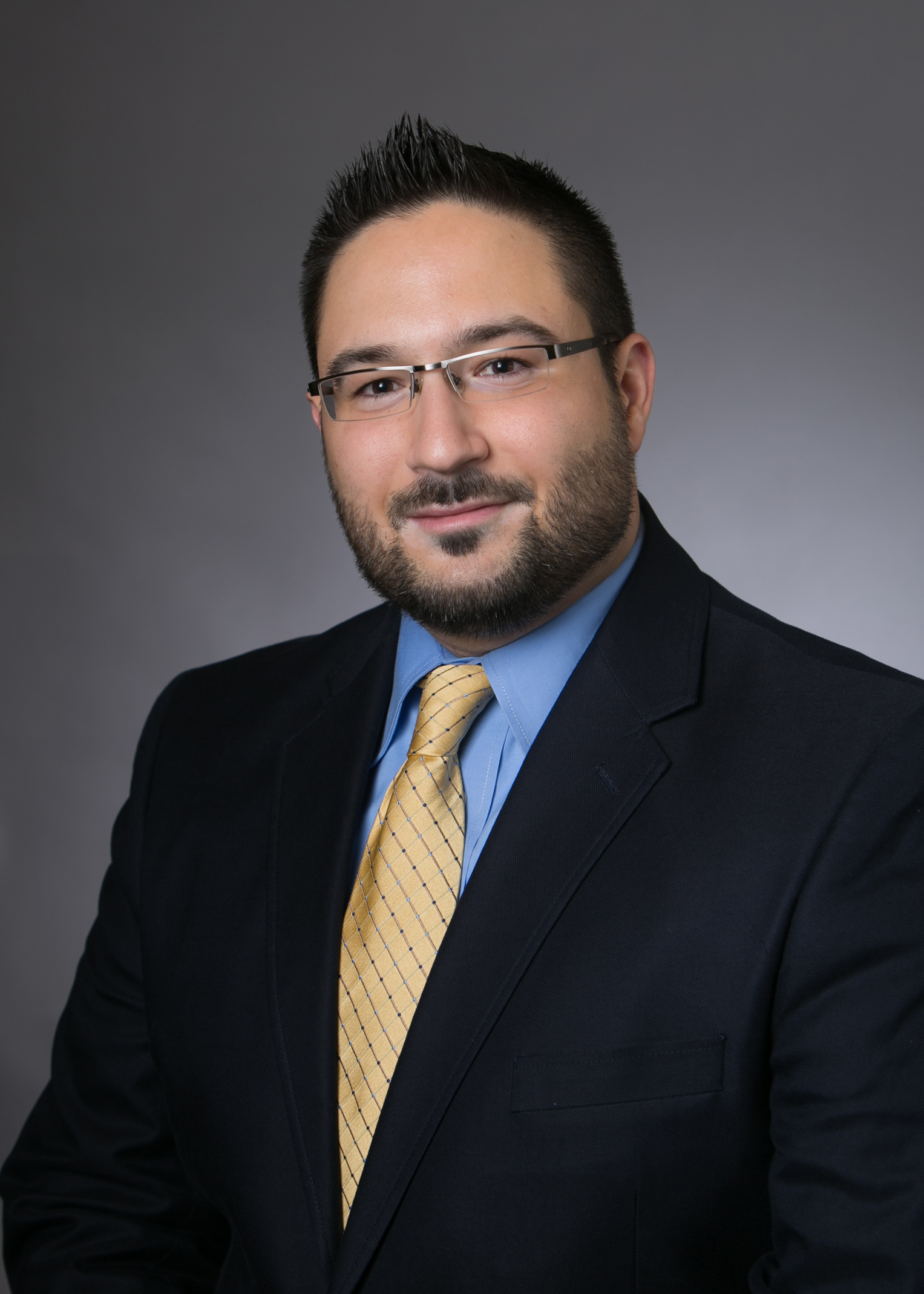 Justin is a credit professional in the energy industry and currently employed with The Energy Authority, Inc., a not-for-profit company based in Jacksonville, Florida that facilitates trading and provides services for public power utilities. Justin is currently the Vice Chair of the North American Power Credit Organization and an active member of the Developing Energy Professionals Group as part of the International Energy Credit Association. Justin is also a graduate of the Moody's Analytics Credit Risk Management Certificate Program.
Justin has earned numerous public speaking awards and has experience with legal debt collections and working in municipal government. Justin is seeking to obtain his Doctor of Business Administration in order to teach Economics at the collegiate level and further develop his skills in business analytics.
As part of a global cohort of students, Justin received his Master of Business Administration from the University of North Florida in Jacksonville, FL; his Master of Intercultural Communication and International Management from the Cologne University of Applied Sciences in Cologne, Germany, in cooperation with the University of Warsaw in Warsaw, Poland; and a Certificate of Participation from Dongbei University of Finance & Economics in Dalian, China. Justin also holds a Bachelor of Business Administration Degree in Economics from the University of North Florida in Jacksonville, FL.
Kenyatta Rosier, ABD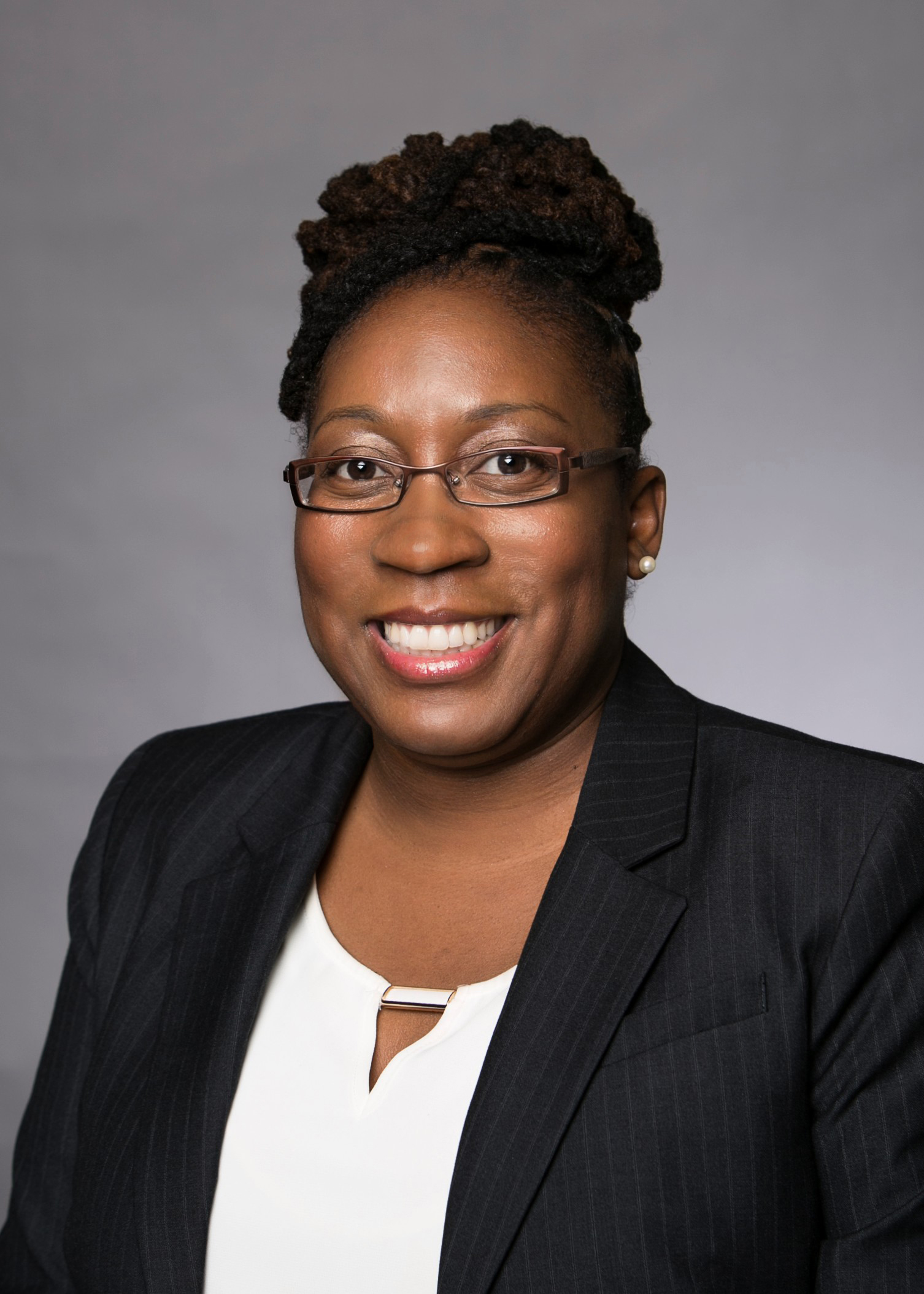 Kenyatta H. Rosier, MBA is a native of Perry, FL who in 2002 obtained both a Bachelor of Science in Business and an MBA with cum-laude honors. In 2008, she obtained a second Masters in Educational Administration and in 2009 secured a position as Faculty Administrator for the School of Business and Industry (SBI) at Florida A&M University (FAMU). As a current Instructor, she teaches a combination of First Year College Success Courses, Management courses, and up to five Professional Leadership Development courses each school term. In addition to teaching, Mrs. Rosier dedicates a portion of her time to research focused on flipped pedagogy and integrating digital tools in the classroom for which she was awarded Best Presentation of Region 3 by the Accreditation Council for Business School and Programs (ACBSP). She also plays a significant role in all fund-raising, career development, and recruitment efforts for the business school.
Obtaining a Doctorate in Business Administration (DBA) will provide Mrs. Rosier the credentials to embark upon a tenure and promotion track position as well as teach graduate courses using a theoretical approach. The DBA will also allow her to prepare students to synthesize economic trends such as increased diversity, globalization, and technological advancements will ultimately improve student's analytical acumen and their managerial decision-making ability, which makes them more desirable to employers. While current course methodology is effective, she wishes to innovate pedagogies using challenging and memorable practical and rewarding learning experiences and trending best practices in business schools such as greater focus on collective leadership. In addition, she aspires to work with her students to establish professional leadership development trainings to surrounding communities that will allow them participation in national competitions and even a chance to obtain scholarships for college.
Kenyatta is married to Kelvin Rosier and currently resides in Tallahassee, FL. Together they have three daughters, ages 24, 19, and 2!
Michael Trujillo, ABD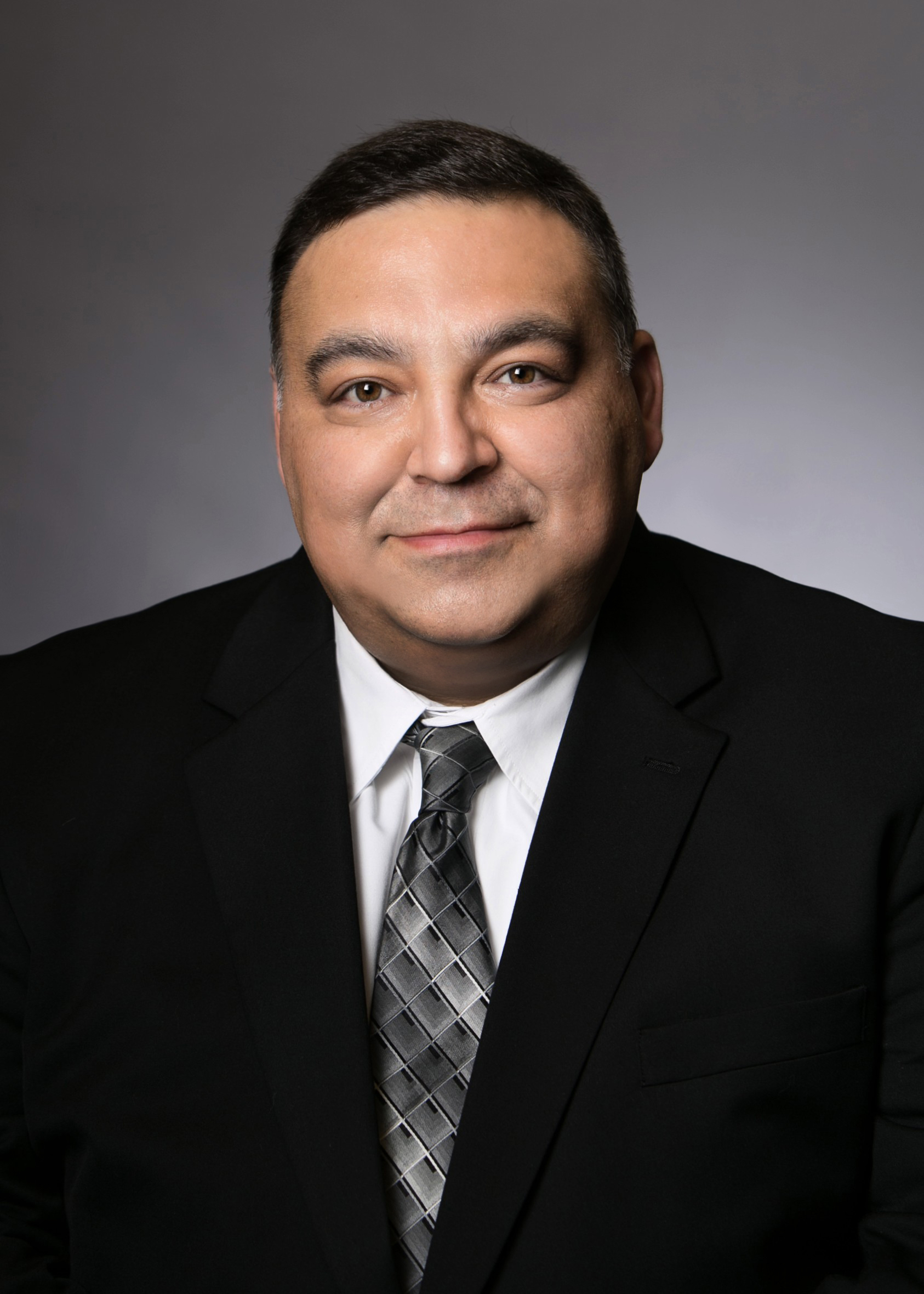 Michael served in the US Navy aboard the USS Saratoga during Operations Desert Shield and Desert Storm, earning the Southwest Asia service medal. He received numerous commendations for operational performance and emergency casualty control, including the Navy Achievement Medal, Battle E, and Navy Commendation. After an honorable discharge from the military, Michael began work in the cable industry, opening Broadband Specialists, Inc. His company was instrumental in the certification of Cable TV operating systems for telephone service and broadband internet throughout the Southeastern US.
After a few years, Michael sold his business and went to work for FedEx Express. Serving in various capacities within the organization, he was able to impact all areas of local operations, from package handling to logistics. In his current dual role as a Service Assurance/Dangerous Goods Agent, Michael trains specialists on the safe handling of hazardous materials for travel by air, as well as, the identification of root cause analysis for process improvement. As a collateral assignment over a five-year period, he was fortunate to serve as a loaned executive to The United Way of Northeast Florida. In this capacity, Michael served as a spokesperson to numerous local businesses, relaying the availability of programs and services to those in need throughout the community. He was twice recognized as the Community Builder of the year for successful fundraising and awareness campaigns throughout the Jacksonville region. Michael remains committed to non-profit organizations in the area and still serves as an outreach spokesperson to The United Way of Northeast Florida.
Michael has earned an AS in Industrial Management Technology and a BAS in Supervision and Management from Florida State College at Jacksonville, graduating with High Honors and Summa Cum Laude, respectively. He has completed his MBA with a concentration in Management from Jacksonville University. Michael has been inducted into the SALUTE Veterans National Honor Society, as well as, The Honor Society of Phi Kappa Phi. He is also a member of Beta Gamma Sigma, the international business honor society for AACSB-accredited schools. Michael is pursuing a DBA to increase his analytical and leadership skills to solve problems in the field of operations, particularly within process improvement and the safe transportation of hazardous materials. Michael ultimately desires to teach Leadership and Management at the post-secondary level.