DBA 2 Candidates
​​​​The following are JU Davis Doctor of Business Administration (DBA) current candidates and graduates of Cohort 2. Those who have successfully defended their dissertations and received their doctoral degrees are noted in the biographical information below.
Bob successfully defended his dissertation, entitled "How In-Group Out-Group Distinctions Impact Perceptions of Justice and Employee Behavior", on August 23, 2019. His dissertation chair was Dr. Douglas Johansen.
Bob is the Senior Vice President, Hospital and Clinics for the University of Texas M.D. Anderson Cancer Clinic in Texas. He came to M.D. Anderson in Spring 2015, after a long and distinguished career with Mayo Clinic. He began his work with Mayo Clinic in 1978 after completing a Bachelors of Science Degree from St. John's University in Minnesota. He received his MBA from the Davis College of Business at Jacksonville University. In a thirty five year span, Bob held a number of positions at Mayo Clinic both in Minnesota and in Florida. He was a member of the Executive Operating Team of the Mayo Clinic in Florida and the enterprise Management Team of the Mayo Clinic. He has served on the Mayo Clinic Board of Governors and Board of Trustees. In addition to his leadership role at Mayo Clinic Florida, Bob also served as a member of the Florida Hospital Association Board of Trustees and as a member of the Board of Directors for the United Way of Northeast Florida, the Board of the First Coast American Heart Association, the Dean's Council for the Brook's College of Health at University of North Florida, and the Dean's Advisory Board for the Davis College of Business at Jacksonville University. Bob and his wife Karen have three children who all reside in Jacksonville.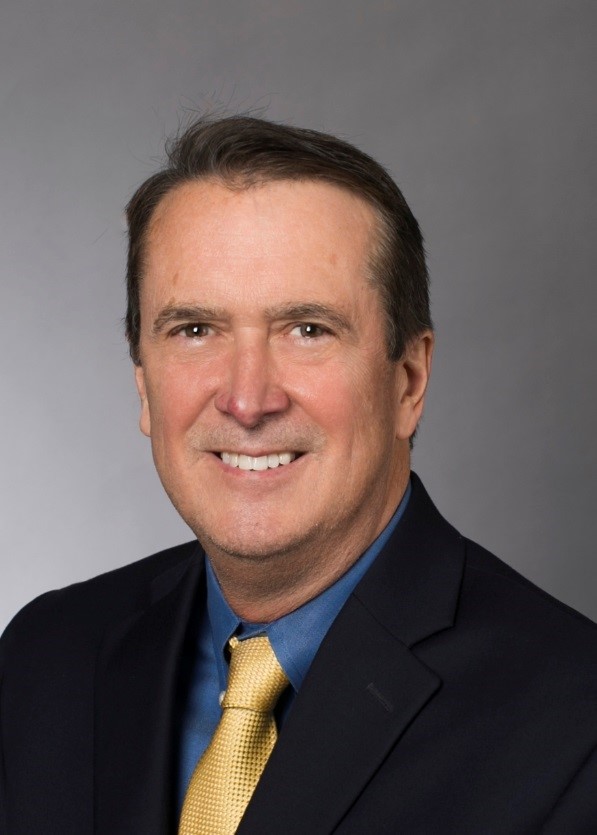 Dale successfully defended his doctoral dissertation, entitled "Radical Innovation Launch Success: A Market, Entrepreneurial, Learning Orientation and Dynamic Capabilities Process Model", on May 10th, 2018. His dissertation chair was Dr. George Gresham. Dale received his DBA degree in the Summer of 2018.
Currently, Dale is a tenure track Assistant Professor of Marketing at Savannah State University in Savannah, Georgia, where he is teaching marketing strategy, consumer behavior, advertising and promotion, international marketing, marketing research, and management of organizations. His research is focused on radical innovation and impact of digital tools on in store unplanned shopping. In addition, he has taught at Jacksonville University, Penn State, Bloomsburg and Shippensburg Universities and is CEO of Marketing & Research Strategists, a strategic marketing, research and analytics company in Savannah.
Dale has spent 30 years in consumer marketing, product and brand management, research and communications with such brands as Hershey, Quaker State, 7-UP, Canada Dry, Eskimo Pie, Di Saronno Amaretto, Corbett Canyon wines, Turkey Hill Dairies, Sargento, Schwan frozen pizza and desserts, financial services and others. He has an MBA and MS from the Fox School of Business, Temple University and a BS from the Pennsylvania State University in Quantitative Business Analysis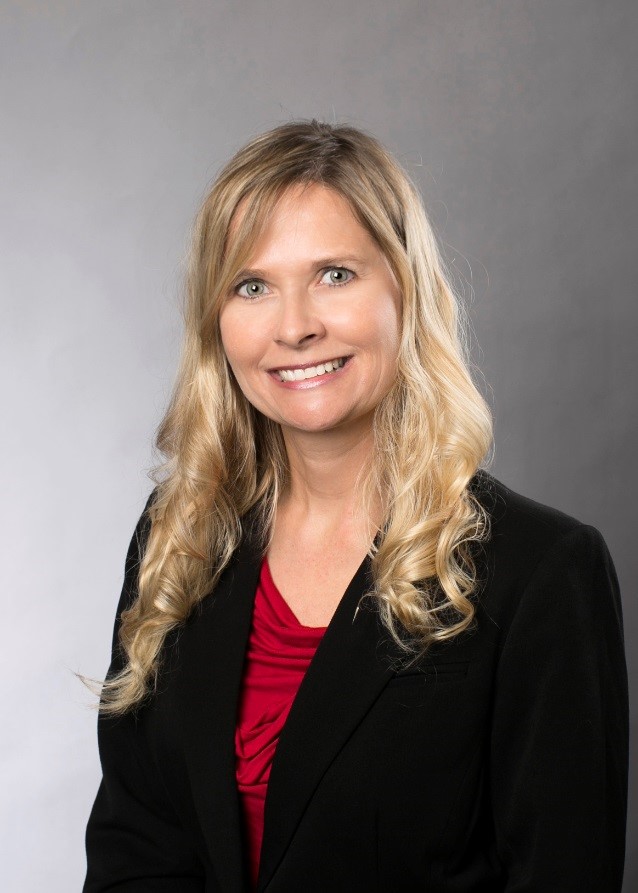 Shawna successfully defended her doctoral dissertation, entitled "Data Breaches and the Financial Impacts on Firms", on April 20th, 2018. Her dissertation chairs were Dr. Robert Boylan and Dr. Daphne Wang. Shawna received her DBA degree in June 2018.
Shawna is an award-winning Professor of Business and Accounting who has been employed by Florida State College at Jacksonville (FSCJ) since 2007.She was recognized by the Accreditation Council of Business Schools and Programs (ACBSP) in 2011 as a Teaching Excellence Award recipient. She was also selected by FSCJ as an Outstanding Faculty Award winner in 2014 and as an Innovative Faculty Award winner in 2016. In addition, Shawna received the Roland S. Kennedy Endowed Chair for Excellence in Instruction Supporting Business Education in 2011, the National Institute for Staff and Organizational Development (NISOD) Excellence Award in 2012, the John and Suanne Roueche Excellence Award in 2014, and the 27th International Conference on College Teaching and Learning Innovative Excellence in Teaching, Learning, and Technology Award in 2016.
Shawna received her BA from Augustana College in Rock Island, Illinois. While there, she triple majored in Accounting, Business Administration (concentration in Marketing), and Spanish. In 2003, she earned her MBA from the University of Iowa and a few years later received a graduate certificate in Accounting from Brenau University in Gainesville, GA. She has held a variety of positions in Marketing, Management, Accounting, Banking, and Finance. She spent several years working as a manager for the Home Depot/Expo Design Center and just prior to beginning her teaching career, worked as an Assistant Vice President for JP Morgan Chase. In addition, she has taught both full and part-time at community colleges in Iowa and Illinois.
​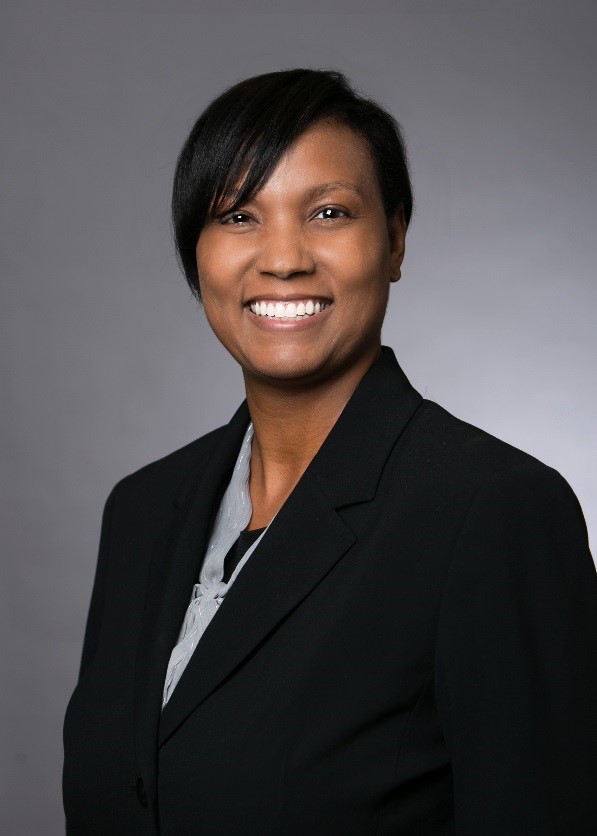 Malissa successfully defended her doctoral dissertation, entitled "A Further Inquiry into Identifying Factors that Influence Federal Personal Income Tax Evasion", on April 20th, 2018. Her dissertation chairs were Dr. Richard Cebula and Dr. Robert Boylan. Malissa received her DBA diploma in June 2018.
After completing the Doctor of Business Administration program at Jacksonville University, Malissa accepted an Assistant Professor of Accounting position at North Carolina Agricultural and Technical State University in Greensboro, North Carolina. Prior to her career in academia, Malissa worked 15 years in a variety of accounting and finance positions including Accounting Manager, Financial Reporting Analyst, and Finance Manager.
Malisa is a Certified Public Accountant in the states of Florida and North Carolina. She started her own CPA practice in 2016, Malissa Davis, CPA. Her practice focuses on financial planning for individuals and small businesses
Malissa received her Bachelors degree in Business Administration from Mississippi State University. Upon completion of her undergraduate degree, Malissa obtained her MBA at East Carolina University and later obtained a Masters of Science in Finance from Florida International University.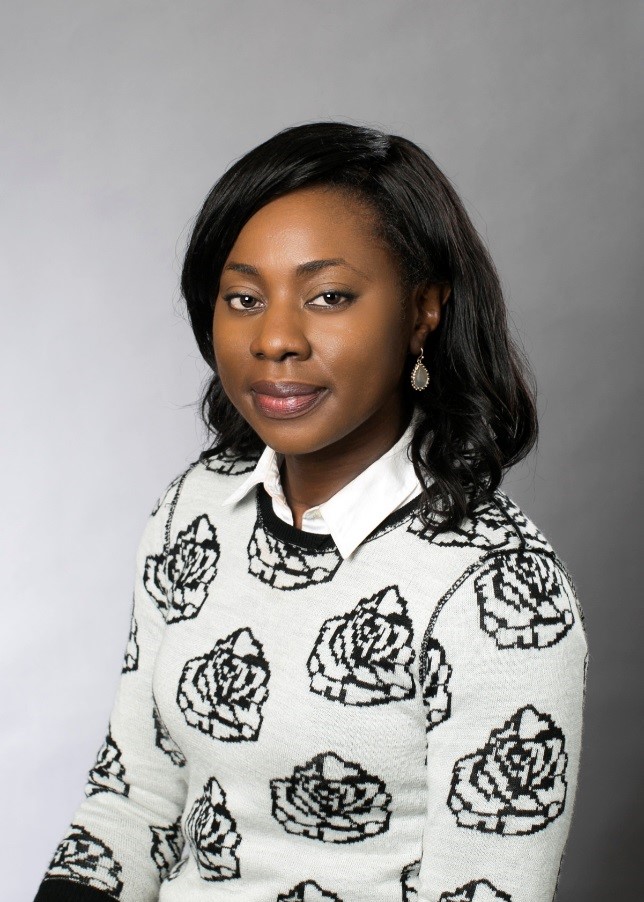 Lucy successfully defended her doctoral dissertation, entitled "The Impact of High Insider Ownership on Sox 404 Internal Controls over Financial Reporting", on June 1st, 2018. Lucy received her DBA degree in the Summer of 2018.
Lucy joined the Florida Small Business Development Center at the University of North Florida in January 2016 where she is focused on helping small business owners realize their dreams. With her training in business administration, Lucy enjoys providing assistance in the areas of financial management, strategic market planning, business planning and feasibility studies as well as growth acceleration.
In 2010 Lucy ran an e-commerce website as an entrepreneur. In that capacity, she maintained the website, sourced merchandise, conducted marketing strategies and campaigns and provided the business' financial management. Lucy's professional background includes serving as a project manager on several private sector commercial real estate planning design projects across the State of Florida.
Lucy graduated from Florida A&M University with Master's degree in Business Administration. Prior to that, her educational background included master's and bachelor's degrees in Landscape Architecture and Architecture respectively.
Dr. Anthony Hannah, DBA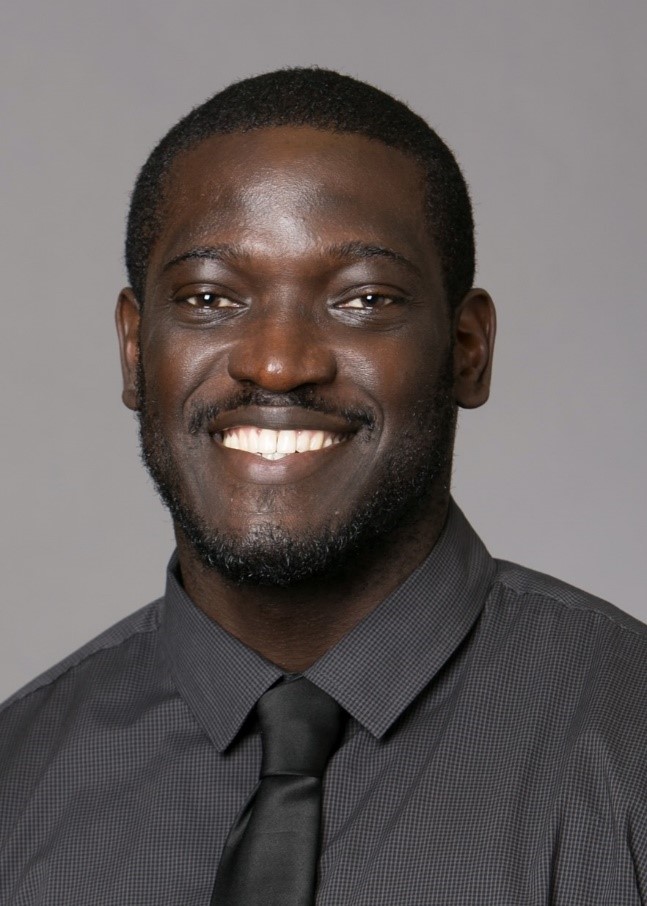 Anthony Hannah successfully defended his doctoral dissertation, entitled "XBRL: Financial Reporting Influence on Adverse Data Quality", on December 13th, 2018. His dissertation chair was Dr. Douglass Izard. Anthony received his DBA degree in December 2018.
Since 2006 Anthony's professional background, includes serving as an accounting manager for private healthcare companies and controller for a real estate law firm. In addition to his industry experience, Anthony has worked as an adjunct instructor teaching undergraduate accounting.
Anthony, a Certified Enterprise Resource Planning (ERP) consultant, is consulting manager for RSM Southeast group within their Technology Management Consultant (TMC) practice. Anthony provides advisory and consulting services in the areas of financial and managerial accounting, data structuring and reporting, strategy management, business process engineering and operational optimization.
Anthony received his Bachelor's degree in Accounting from Albany State University and MBA, Accounting, from Saint Leo University.
Dr. Leigh Hartman, DBA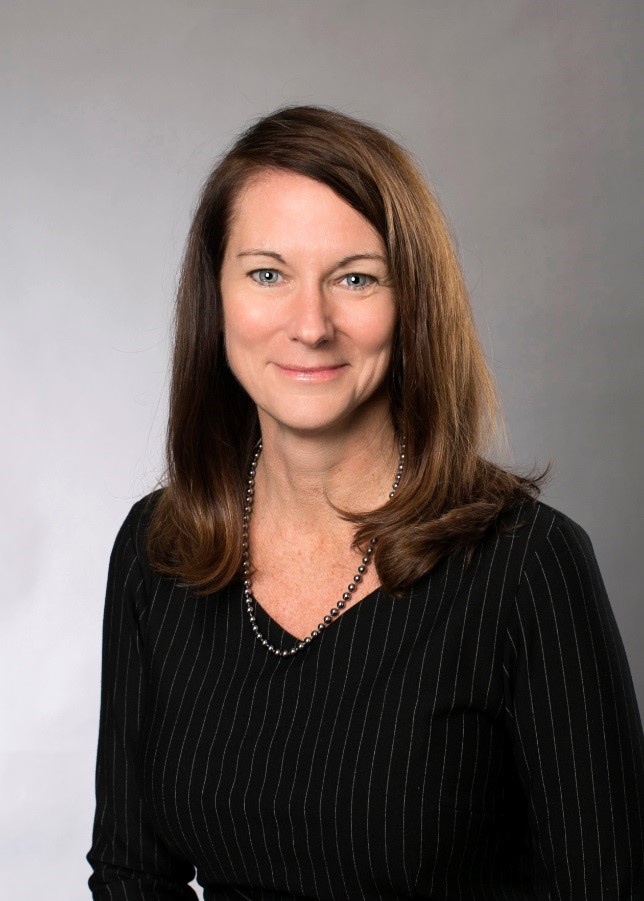 Leigh successfully defended her dissertation, entitled "Influences and Consequences of Project Managers Attitudes Toward Change", on April 5, 2019. Her dissertation chair was Dr. John Shaw.
Leigh is currently an Instructor of Management at Queens University of Charlotte, and serves as the Undergraduate Program Director for the McColl School of Business. Leigh retired as a senior executive from Bank of America specializing in business transformation in areas such as major enhancements to the company's supply chain management function, implementation of a global financial ERP system, and significant investments in the company's retail and global treasury business systems. Leigh was previously a managing consultant with Arthur D. Little working with clients such as the US Department of Defense, an Audi / Volkswagen Joint Venture in Brazil, the Venezuelan national phone company, and Maersk Line.
Leigh resides in Charlotte, NC with her husband, a retired US Navy officer, and twelve-year-old son.
Dr. Rebecca Melesky, DBA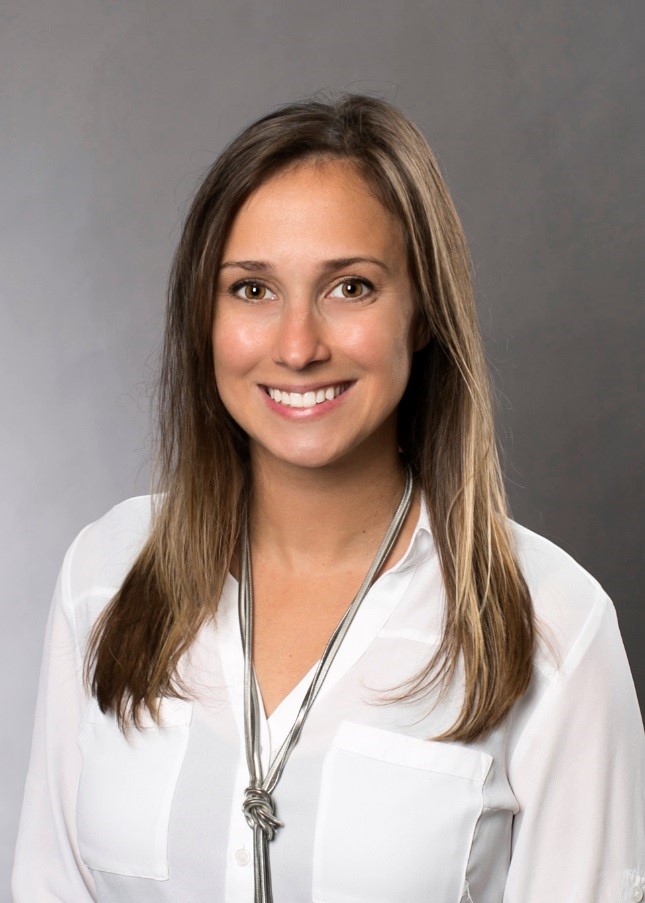 Rebecca successfully defended her dissertation, entitled "Corporate Social Responsibility and Firm Value: An Empirical Study", on April 17, 2019. Her dissertation chair was Dr. Richard Murphy.
During the summer of her sophomore year in college, Becca attended Marine Corps Officer Candidate School, and, of the 67 women who sought out the prestige title of United States Marine, only 27 made it – she was one of them. She officially accepted her commission in January of 2009, making her a second lieutenant. Becca was stationed in southern California as the Public Affairs Officer for a logistics unit. She served active duty for four years, including two deployments to Afghanistan.
Becca continued her commitment to public service post-military career by assisting wounded veterans through nonprofit work. She is currently the Director of Development for the veteran support organization, K9s For Warriors, who provide service dogs to veterans diagnosed with post traumatic stress (PTS), traumatic brain injury (TBI) and/or military sexual trauma (MST). Becca remains a part of the US Marine Corp in the reserves, in which she participates in special missions such as a humanitarian assistance mission in the Philippians in 2013. She currently serves with Headquarters Marine Corps Public Affairs in Washington, DC.
Becca has a bachelor's degree in Business Administration from Baruch College's Zicklin School of Business; a master's degree in Public Relations from Kent State University.
Dr. Clayton Rasberry, DBA
​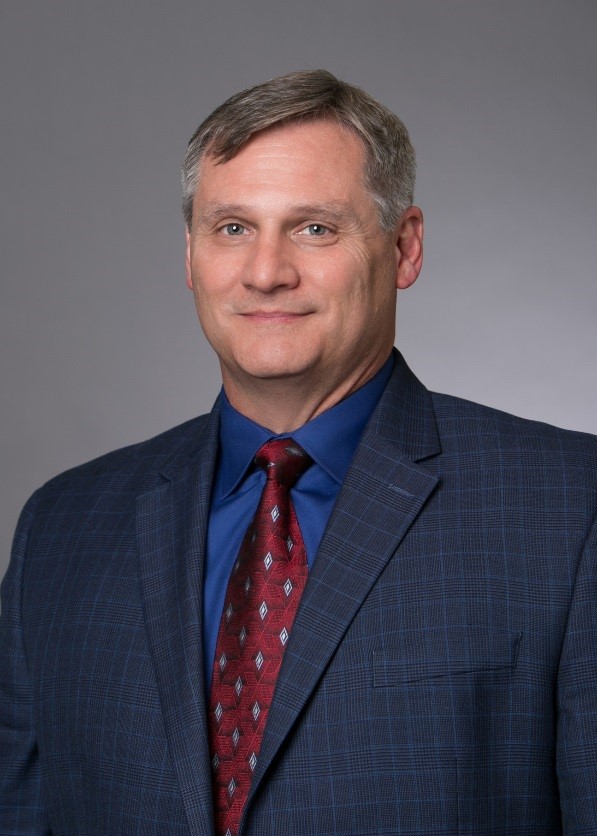 Clayton is the President and CEO of Laulima Government Solutions LLC, a for-profit company owned by the Alakaina Foundation, a Native Hawaiian Nonprofit Organization. As a recognized SBA Minority Owned Company, it is responsible for providing service solutions to Government Customers, Organization and Agencies. He additionally serves in an appointed role as the Chief Operations Officer responsible for corporate business, financial, compliance and service operations for all five of the Foundation's for profit companies. He has over 25 years of professional experience providing a wide range of services and solutions that include: Program Management Services, Network Design and Systems Engineering, Biomedical Defense and Infectious Disease Research Support, Missile Range Operations Management, Radar, Optics, Telemetry, Launch/Ordnance Aerial Targets, Fire, EMT, Security and Base Operations, Telecommunications Facilities Management, and Medical Information Technology Solutions. As a Senior Operations and Management Executive, he has previously held various management positions to include Exec VP, COO, Vice Pres-Ops, and Division Director and Area Manager. He has been successful in leading and developing multiple startup companies and new service organizations. His experience includes the establishment of key corporate management systems to include: Strategic Planning, Finance, Budget Management, Accounting, Payroll, Human Resources, Employee Benefits, Insurance, Marketing, Business Development, Contracting and IT Infrastructure.

Clayton is a graduate of Mississippi State University, receiving a Bachelors and Masters degree in Business Administration and Employee Development. He is a military veteran who served as an Army Officer in the Medical Service Corps. He has been married to his wife Lauren for 26 years and has two children. Clayton values the opportunity to be in the Jacksonville University program, successfully earning a Doctorate of Business Administration degree, and fulfilling a lifelong professional and personal goal. He is dedicated to providing a significant contribution to his organization, improving its success, while continuing to develop as a more accomplished leader, manager, educator and business professional.
Dr. Kim Rutkowski, DBA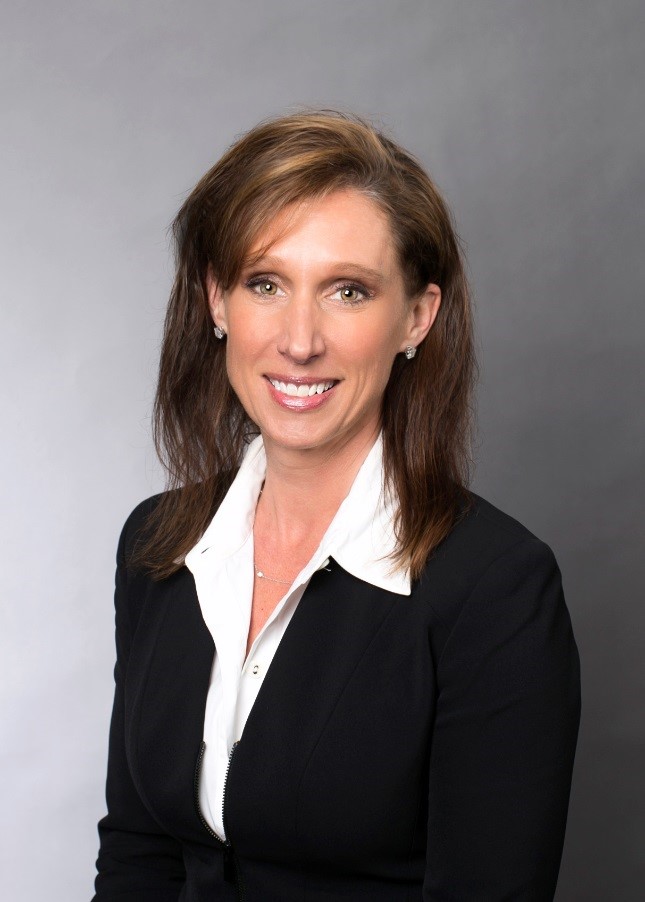 Kim is a Resource Professor at Jacksonville University in the Davis School of Business teaching International Business. Kim also currently serves as the Chairman of the Board for the One Love Foundation. Prior to her role as Chairman, Kim was the founding Chairman of the National Advisory Council. She has been a driving force behind the strategic planning and growth of the organization. She also currently serves on the National Board of Trustees for the Delta Zeta Sorority Foundation.
Kim graduated with a BA and MBA from Temple University and her professional career includes more than twenty years working with Fortune 500 companies. She was also the founding Board Chair for City Year Jacksonville, an education-based national non-profit and continues to be a champion for education in her community.
Chéri's most recent experience has been in academia teaching diverse student bodies at community colleges and four-year institutions Clark University, Shandong University of Science and Technology (Jinan, PR China), Lane College and Lipscomb University. Her interests lie, and she is seeking out opportunities to synthesize her management and international business training & experiences with her passion for applied economics in the private sector and on macroeconomic and political economy topics.
Chéri has experience creating non-profit and faith-based startups. She has also served as an advisor to both Republican and Democratic political candidates at the local and state levels in Texas and Tennessee. Chéri's additional service activities include mentoring business students and families seeking financial independence. In her spare time, she provides commentary on economic issues and current events on various social media platforms.
Chéri Sides received her Bachelor of Science in Business Administration, Economics concentration from Southeast Missouri State University. After graduation, Chéri worked in analytical roles for Insituform Technologies, Greyhound Lines, Inc., Transamerica/Aegon, EDS/HP and AXA Advisors. Chéri later obtained her Master of Science degree from Texas A & M University (Commerce). Her focus was in Economics, specializing in topics on economic growth and development.
Dr. Tanya Smith, DBA
​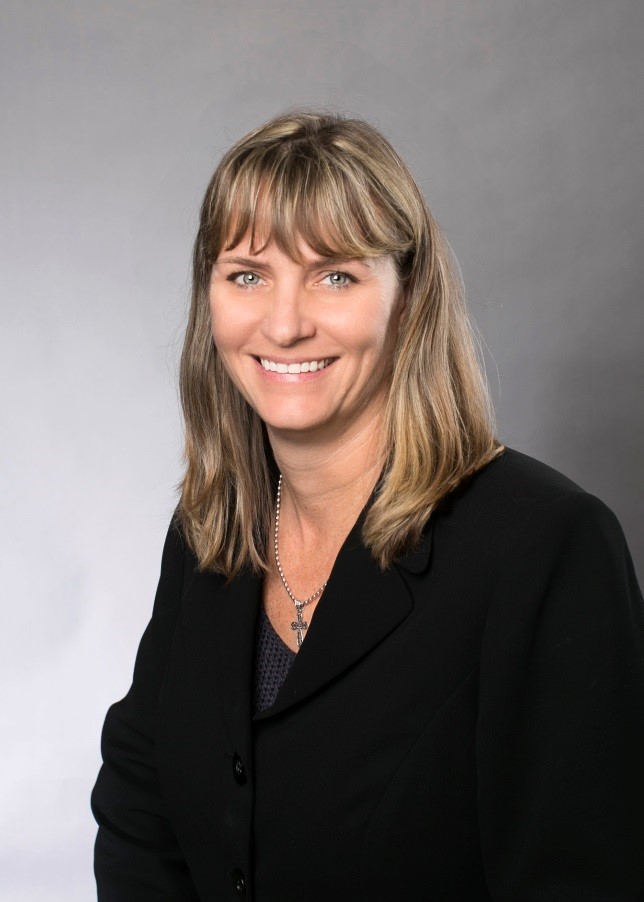 Tanya successfully defended her dissertation, entitled "The Impact of Stock Repurchases on Operating Income for the Fortune 1000 Companies", on August 16, 2019. Her dissertation chair was Dr. Robert Boylan.
Tanya's 24 year career has included working as a Marketing Specialist for Vianova Resins, an accountant for Advance Bonded Warehouse, and Billey E. Waley, CPA, PA. In 2004, she started her own CPA practice, Tanya Ward-Gupton CPA, LLC. She has also taught accounting courses at Coastal Carolina University and Horry Georgetown Community College for the last four years. Tanya and her husband, Greg, live in Little River, South Carolina.
Christopher Solano, ABD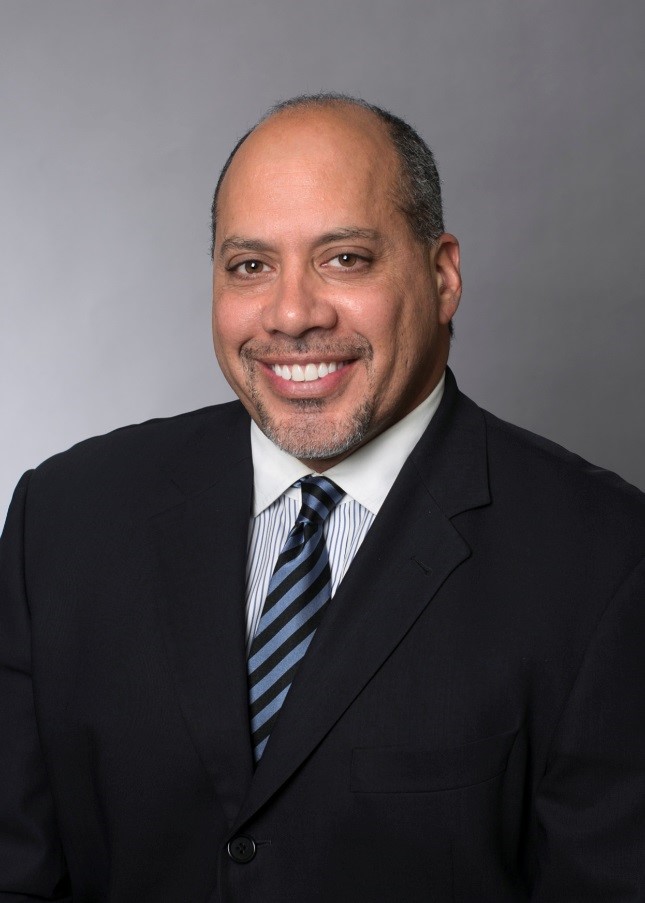 Chris joined Sysco Pittsburgh as the Vice President of Finance/CFO March 2014 (to current). Prior to Sysco his career experience includes various leadership positions in finance including CFO for NBMBA, CFO/Controller for the Johnson Publishing Company, and Controller for Procter & Gamble. He is a graduate of The University of California, Irvine, where he earned a Bachelor of Arts in Economics and Finance. He also received his MBA with a Major in Finance and Strategic Management from The University of North Carolina. He is married to his wonderful wife Ada, and has a step-daughter Taiya, who is the center of his universe.