DBA 1 Candidates
The following are JU Davis Doctor of Business Administration (DBA) candidates and graduates of Cohort 1. Those who have successfully defended their dissertations and received their doctoral degrees are noted in the biographical information below.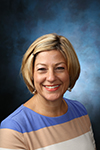 Kim successfully defended her dissertation on April 25, 2017. Her dissertation chair was Dr. Richard Cebula. She graduated from JU Davis DBA program in Spring 2017. Currently, Kim is the Co-Owner of OneCor924, a business serving collegiate and professional athletes transitioning to the business world.
Kim is a military veteran with 21 years of military service in the U.S. Navy whose career includes at-sea tours on the amphibious ship USS KEARSARGE (LHD 3), destroyer USS GONZALEZ (DDG 66) and guided-missile cruiser USS GETTYSBURG (CG 64). Her final Navy tour was at UNITED STATES CENTRAL COMMAND (CENTCOM) in Tampa, Florida conducting maritime planning. Previously, Kim served as Director of Operations, District 4 Medical Examiner's Office for the City of Jacksonville, and Deputy Director, Military Affairs and Disabled Services for the City of Jacksonville. Kim also serves on the board for Operation New Uniform, a nonprofit serving military veterans.
Kim has a B.S. in Electrical Engineering from Florida A&M University and an MBA from Jacksonville University. Kim's interests include coaching girls' sports and spending time with her family. She is married to a former Marine, JT, and they have two children, son Raleigh 21 years old and daughter, Tess 11 years old.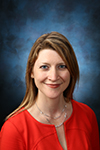 Wendy successfully defended her dissertation, entitled "How Customer Engagement and Customer Participation Affect Customer Satisfaction in the Professional Service Industry", on March 19th, 2018. Her dissertation chair was Dr. Douglas Johansen. Wendy graduated with her doctorate in Spring 2018 . Wendy is currently a Resource Professor at Jacksonville University Davis College of Business.
Wendy Gillis has been building robust brands for almost 20 years. She has worked for many prestigious brands, including Maxwell House coffee, Post cereals, 3M Post-it Notes, and Jergens lotions. Since moving to Jacksonville in 2004, Wendy has continued her work on brands like Johnson & Johnson Vision Care/VISTAKON and the JAX Chamber. She is Principal of Wendy Gillis Marketing (WGM), a consultancy specializing in marketing strategy and business writing. Wendy has also been marketing resource professor at UNF's Coggin College of Business.
Wendy earned her bachelors degree in Psychology and Fine Arts from the University of Pennsylvania, and her MBA from the University of Florida. She is married to Tim Gillis, a JU grad, of GILLIS WAY & DUNCAN Attorneys at Law. They have a 4-yr old son and 2.5-yr old daughter and live in San Marco.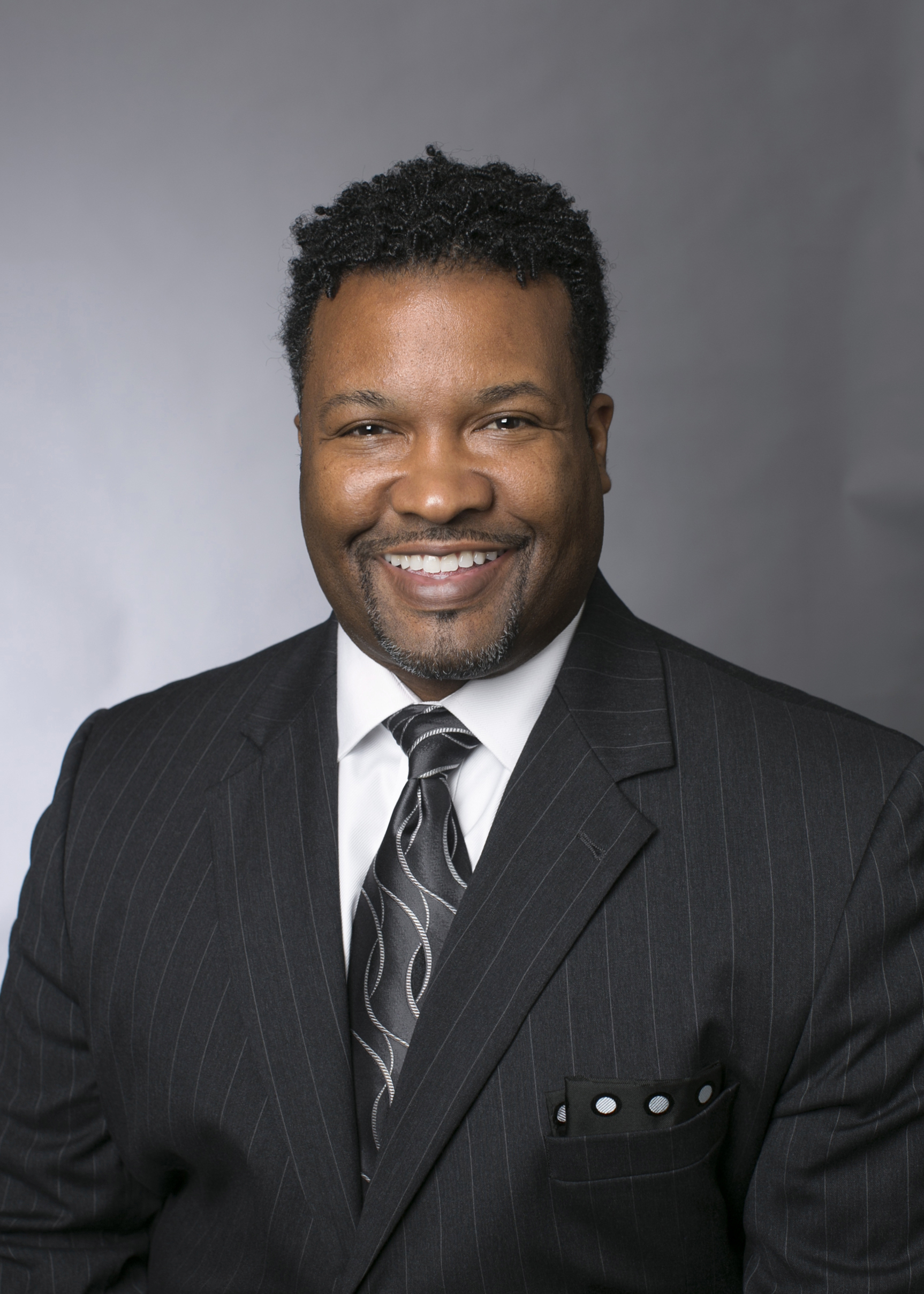 Marlon successfully defended his dissertation, entitled "Social Media Marketing: A Tobacco Industry Case Study", on May 20, 2019. His dissertation chair was Dr. Douglas Johansen.
Marlon is currently employed at ITG Brands, LLC. as the Director Brand Marketing in charge of factory Mass Market Cigars in the U.S. ITG Brands, LLC., is a subsidiary of Imperial Tobacco Group Company based in the U.K. which operates in 168 countries.
Marlon recently served as Vice-President Account Director for Wal-Mart at GlobalHue advertising, the largest multicultural advertising agency in the U.S. overseeing the relationship between Wal-Mart and GlobalHue.
Prior to Wal-Mart, Marlon served as the Director of Neighborhood Marketing - Urban for Winn-Dixie, Manager of Segment Marketing at SuperValu, Lead Marketing Manager of Strategic Innovations and Lead Marketing Manager on Camel Brand at R. J. Reynolds Tobacco.
Marlon currently commutes between Greensboro, NC for work at ITG Brands, LLC. and Jacksonville, FL where his wife of 16 years, Chevara Orrin resides and runs her own Consulting business. Marlon is also owner of Azucena Corner Deli, a Downtown Bar and grill in Jacksonville. He has two sons, Michael A. Williams a graduate of Columbia University and William Orrin Woods a current student at FSCJ and aspiring actor.
Dr. John Jinkner, DBA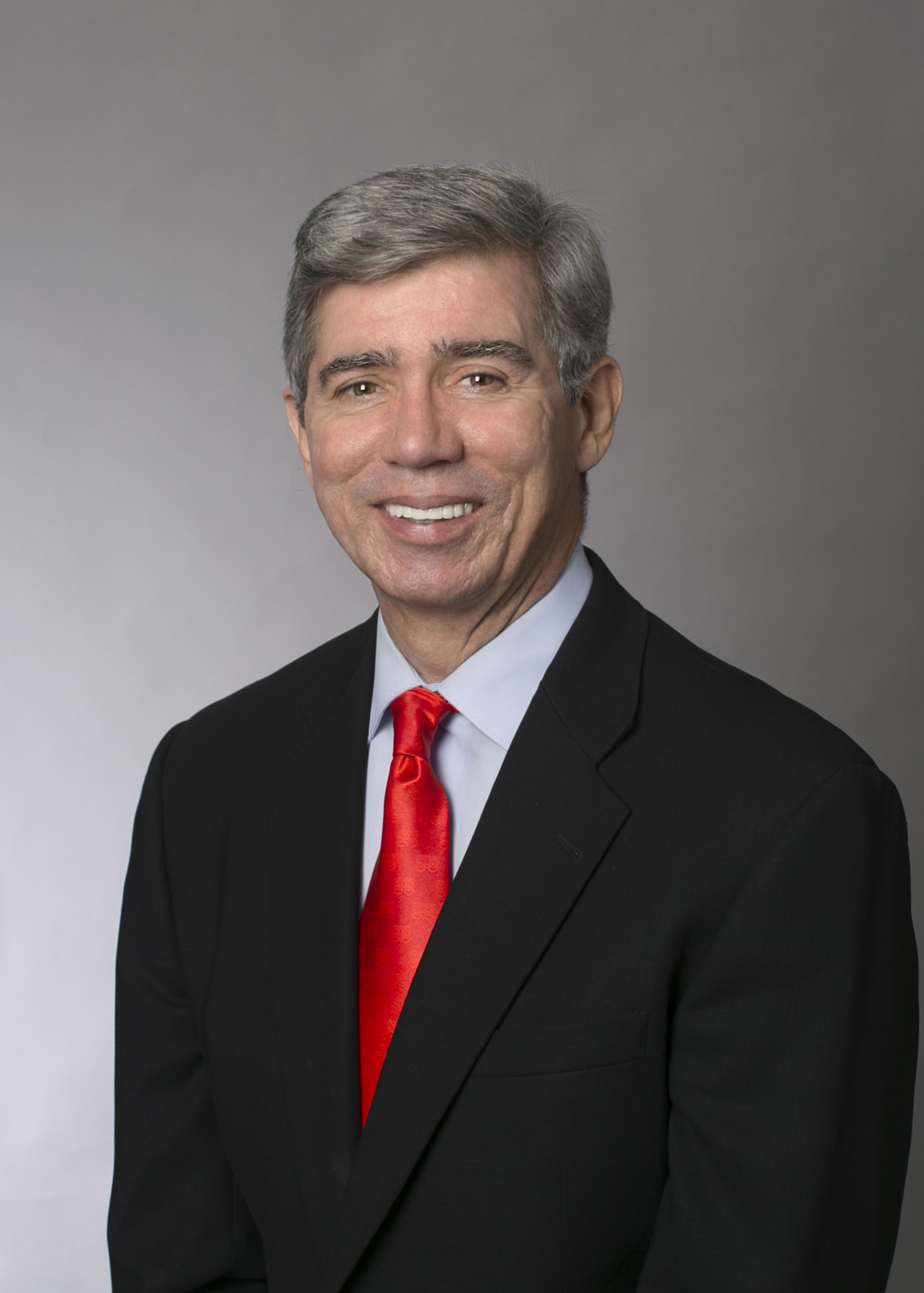 John is a long-time resident of Jacksonville, Florida and currently serves as the Program Manager for the LINCS in Supply Chain Management grant program at Florida State College of Jacksonville. Through the LINCS grant, John provides the SCProTM Fundamentals certification to transportation and logistics professionals in the North-East Florida area. Prior to FSCJ, John managed Public Pricing at CSX Transportation and continues to serve as an Adjunct Professor at Webster University. John received both his Bachelor's degrees and his MBA degree from the University of North Florida where he was recognized as the Outstanding Graduating student and Outstanding Graduate student in each program, respectively.
During his 20 year career at CSXT, John become an expert in transportation and logistics, wrote several articles regarding business to business pricing theory and received two Chairman's Award of Excellence awards; CSXT's highest award, for his teamwork and participation in pricing. "The world of pricing is a firm's best opportunity to define its value proposition."
John is an expert in the Capsim Capstone Business Simulation program which is used in many major Universities worldwide. In 2007 and 2008 he sponsored winning teams in Webster's Worldwide Capstone Challenge. In 2008 and 2010, John was invited to Harvard Business School, Boston Ma. Along with 9 other professors to lecture and coach the simulation to over 900 students during Capstone's first two inaugural years at Harvard. And, in 2016, he sponsored the winning team for the Capsim Worldwide Challenge.
John is very active in international business relations. In 2012, he taught logistics at the University of Electronic Science and Technology of China (UESTC), Chengdu, China. John successfully defended his dissertation on October 6th, 2017. His dissertation chair was Dr. George Gresham. John graduated with his doctorate degree in the Spring 2018 JU Graduate Graduation Ceremony.
John and his wife are highly interested in exploring, understanding and preserving our ethnically diverse world heritage, and are looking forward to a lifetime of cultural immersion together.
Dr. Steven Kelley, DBA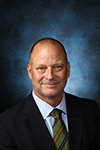 Steve is a financial services professional with diverse leadership, business development, and relationship management experience with regional and national banks. Key roles have included building a team and processes to manage the commercial loan portfolio following acquisition of four failed banks under loss share agreements with the FDIC, establishing a national sales team to address the financial service needs of the country's largest Marine and RV dealers, and developing the community development lending and investing programs for two regional banks utilizing traditional and alternative sources of capital. Steve has been instrumental in developing strategy and leading teams through change following numerous mergers and acquisitions.
Active in the Jacksonville community, Steve serves as Secretary on the Executive Committee of Junior Achievement of North Florida, as a member of the RealSense Steering Committee and member of a Resource Allocation team for the United Way of Northeast Florida, and on the Florida Multifamily Development Product Council for the Urban Land Institute (ULI).
Steve successfully defended his doctorate dissertation, entitled "Rental Housing Cost Burden: A study on the Relationship with Income Inequality in the United States", on March 9th, 2018. His dissertation chair was Dr. Hassan Pordeli. Steve graduated with his doctorate in the Spring 2018 JU Graduate Graduation Ceremony.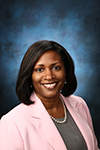 After earning her bachelor's degree, Cathy worked for Arthur Andersen, LLP, assisting with financial statement audits. Later, she worked for the Medical Division of C. R. Bard, Inc., where she was responsible for the monthly reporting and analysis of the manufacturing plant's financial performance. While working at Bard, she began teaching as an adjunct instructor for Georgia Piedmont Technical College and eventually accepted a permanent position as an accounting instructor.
Additionally, she earned licensure as a certified public accountant offering financial planning and tax preparation services to select clients. She serves as a Sunday School teacher at her church and is involved in her community by leading money management seminars sponsored by the University of Georgia's Cooperative Extension in DeKalb County.
Cathy enjoys reading, dancing, and spending time with her husband Terrence and their children. Cathy successfully defended her doctoral dissertation, entitled "The Impact of SFAS No. 158 on Pension Benefit Discount Rates & Pension Intensity: An Empirical Examination", on August 11, 2017. Her dissertation chair was Dr. Robert Houmes. Cathy graduated with her doctorate in Summer 2017.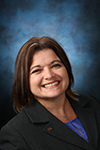 Rochelle successfully defended her dissertation, entitled "The Moderating Effect of Followers on Corporate Toxic Leaders", on March 26, 2019. Her dissertation chair was Dr. Gordon Arbogast.
Rochelle joined Colo5, a leading independent data center operator offering secure and hardened colocation and disaster recovery services, as Chief Operating Officer in January 2009. She has over 15 years in the telecommunications industry. She has held other roles such as VP of Technical Services/Project Manager.
Rochelle earned a BA in Management from Valdosta State University in 1998 and an MBA in 2006. She has been a resident of Jacksonville since 2004. She is active in supporting the arts and music within her community. She has become personally involved with the Girl Scouts of America, Hands on Jacksonville, MDA Lockup, and holds a seat on the Executive Committee of the Leukemia and Lymphoma Society (LLS).
Rochelle is married to Ryan Price and they have an 11 year old daughter, Serena.
Ryan is facilities engineer at FIS and Serena is a Middle School student at Kirby Smith School of Science and Technology. Rochelle enjoys spending time with her family in the mountains of West Virginia, as well as on the beaches here in Florida. She enjoys kayaking, walking her dogs, shelling, and hiking.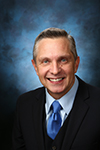 Jim successfully defended his doctoral dissertation, entitled "Entrepreneurship in the United States of America: Antecedents and Consequences following the Great Recession", on April 20th, 2018. His dissertation chair was Dr. Richard Cebula.
Jim brings more than 25 years of experience in commercial software development, innovation, business development and strategy. He joined Harris Computer in 2008 as CEO of System Innovators Inc. Jim continued his leadership role as General Manager within the acquired System Innovators business unit. In 2011, he added responsibility for the Harris' local government ERP and CAMA business lines. In 2014, Jim led M&A and growth for Harris' public safety business portfolio as Senior Executive Vice President.
As Senior Executive Vice President, Jim is responsible for Harris Computer's Innovation Strategy and Organic Growth Initiatives. Jim works closely with over 40 business units to deliver new innovative products and services in diverse software markets.
Jim earned a Bachelor's degree in Electrical Engineering from the University of Pittsburgh and continued graduate studies in Artificial Intelligence at the University of Texas at Arlington. He earned his MBA from Jacksonville University in 2007 and his Doctorate in Business Administration in 2018 with concentrations in Economics and Entrepreneurship. Prior to joining Harris, he held leadership positions in several startups as well as Fortune 500 companies including IBM, Computer Science Corporation, ECI Telecom and General Dynamics.