DBA 3 Candidates
The following are JU Davis Doctor of Business Administration (DBA) current candidates and graduates of Cohort 3. Those who have successfully defended their dissertations and received their doctoral degrees are noted in the biographical information below.
Waleed Alsuhaibani, ABD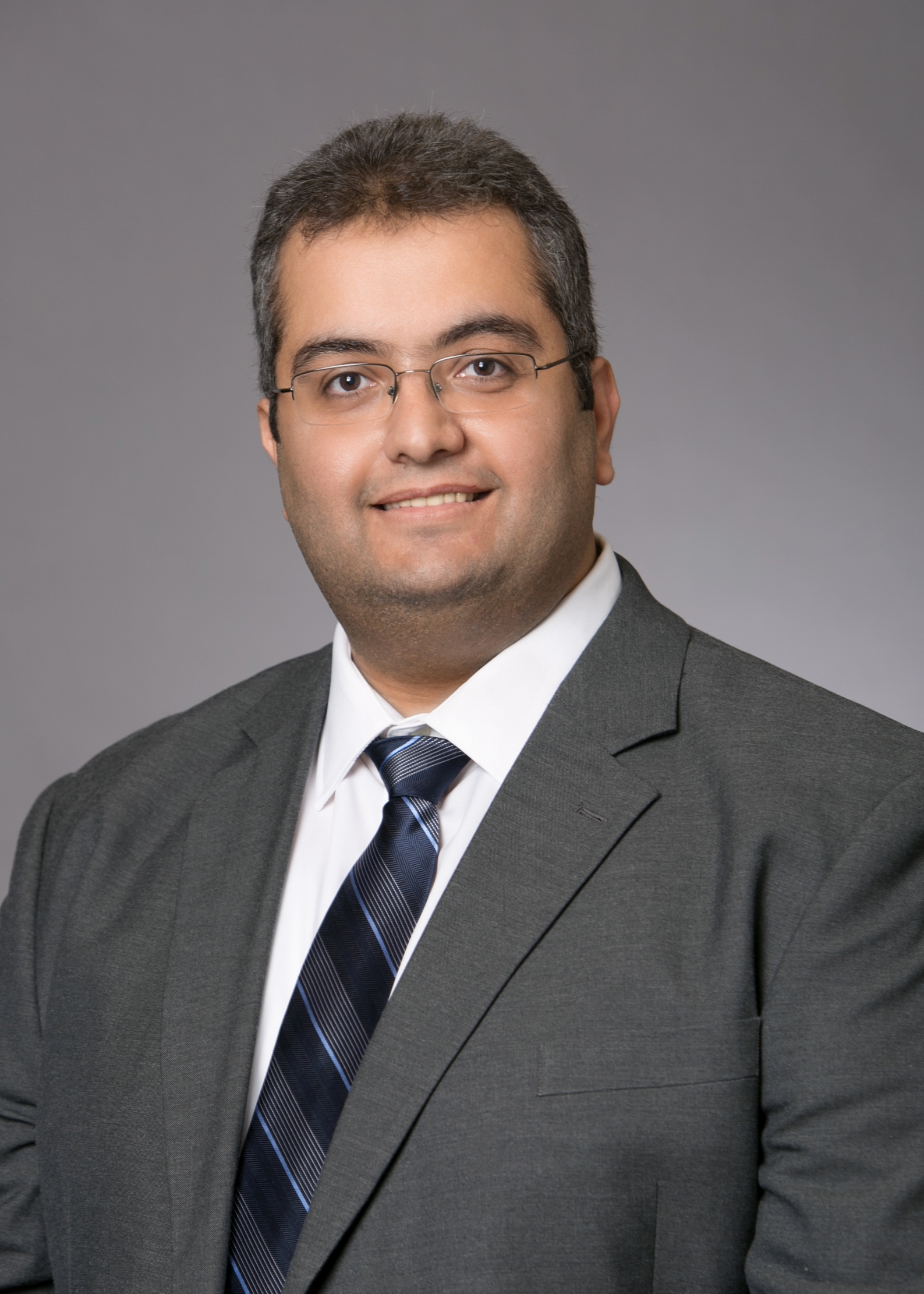 Waleed received his Bachelor's Degree in Accounting in 2002 from King Saud University in Riyadh. After graduating, his first job was as an accountant at the ARASCO Company. While employed at the ARASCO Company, he made the decision to move from the industrial sector to the financial sector where opportunities were more plentiful. With this goal in mind, he accepted a new opportunity at Jazira Bank in 2004. At Jazira Bank, he was a manager in the Investment Management Department. Dealing with clients and customers from different cultures was a challenge for him, but he had a mission--to make his customers satisfied. He learned to be professional and judicious at the same time.
He describes his personality as gregarious; he is able to quickly generate friendships with the people around him. He is also a quick learner and able to reduce the learning curve with any new venture. He likes to share with his fellow students any information that he might have; especially when the class consists of students from around the world. The sharing of his and his classmates' experiences is something he has truly enjoyed throughout his studies.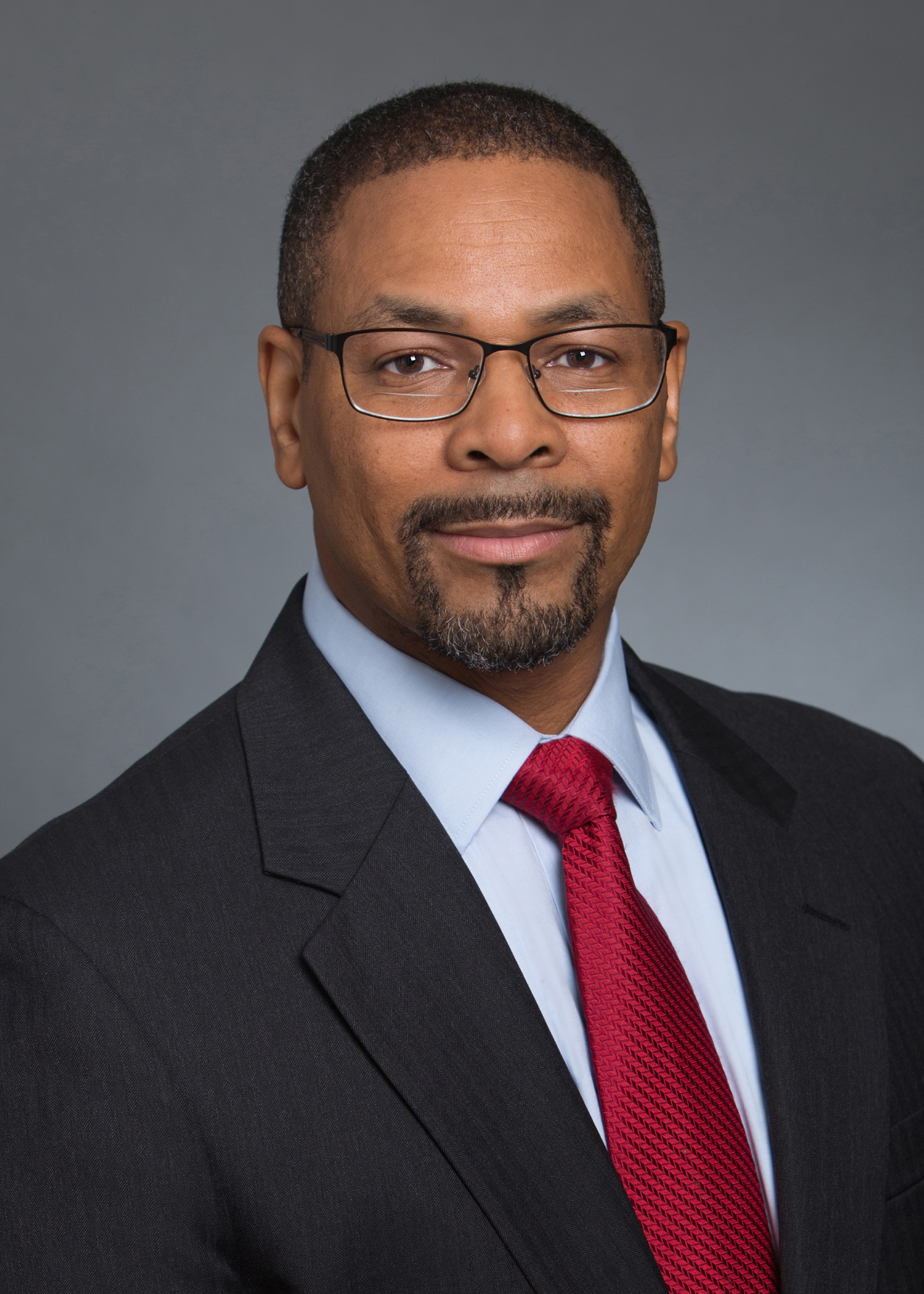 Derrick is a CPA with more than twenty years of experience and currently serves in senior management with Shelby County Government in Tennessee. He previously served as controller for Crichton College, where he managed human resources, bursar, finance, and auxiliary services. Before joining government and higher education, Derrick was employed as the Senior Auditor with Watkins Uiberall, PLLC in Memphis, Tennessee, and Carpenter, Mountjoy and Bressler, Psc in Louisville, Kentucky, where he focused on government, education, and non-profit entities. Derrick, a veteran of Desert Storm, joined the Armed forces in 1986 and served honorably for more than a decade in the United States Army and Army Reserve before continuing his education at the University of Louisville, Kentucky
Derrick received his Bachelors of Administration in Accounting from University of Louisville and a Masters of Accountancy from Christian Brothers University. He holds an active CPA and CGMA designation and is a member of the American Institute of Certified Public Accountants (AICPA), Tennessee Society of CPA's (TSCPA), and Government Finance Officers Association (GFOA). Derrick serves in various capacities as a community volunteer and currently serves on the board of the Shelby County Head Start, an organization that serves more than 3,000 children. Derrick currently resides in Memphis, Tennessee with his family.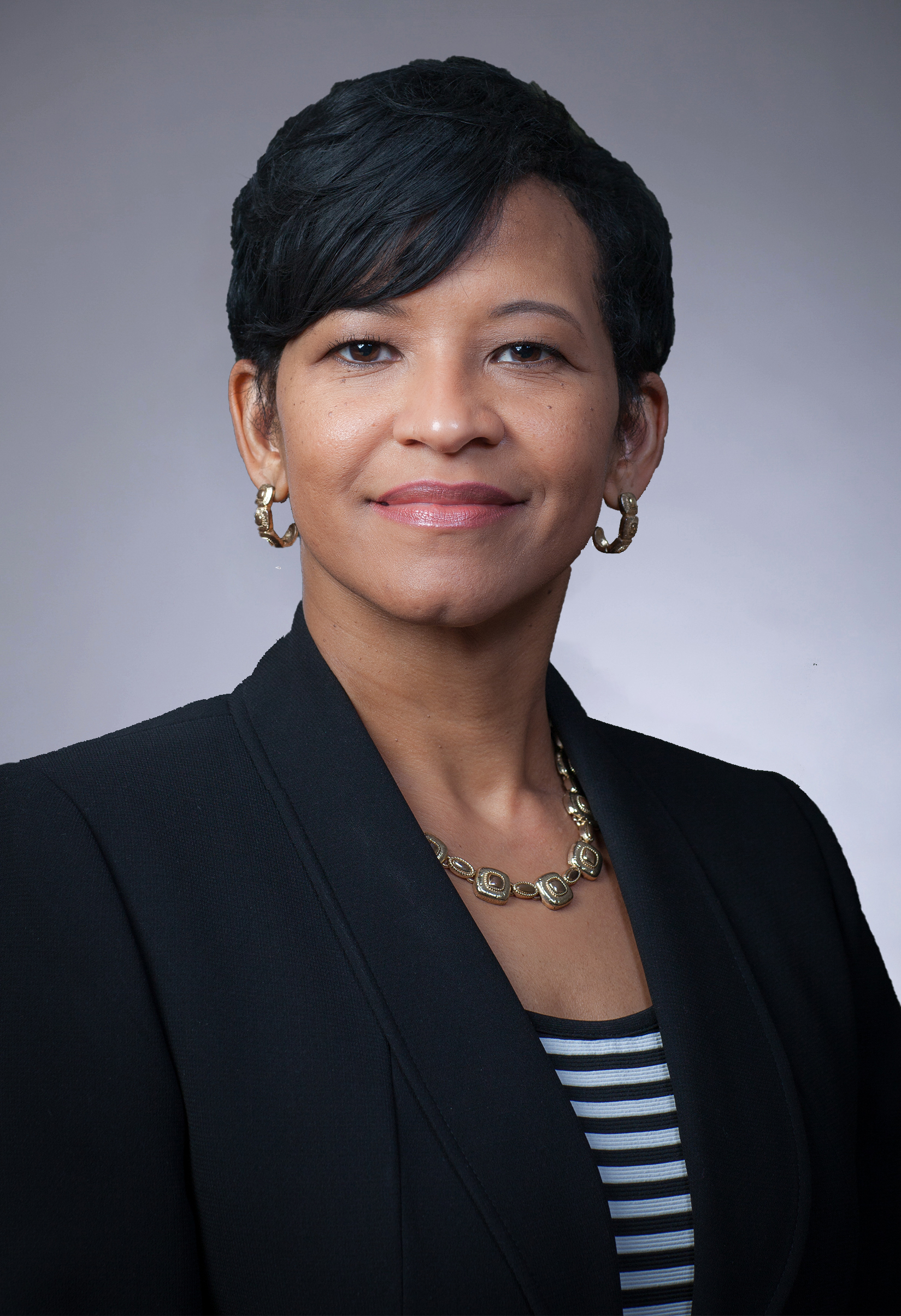 Toni successfully defended her doctoral dissertation, entitled "Consumer Purchase Motivation in Digital Environments: The Effect of Intrinsic Motivation on Banner Advertisement Effectiveness", on March 8th, 2019. Her dissertation chair was Dr. George Gresham. Toni received her DBA degree in April 2019. Toni is currently the Dean for the College of Adult Professional Studies at Christian Brothers University, where she serves as the chief academic and enrollment administrator for the institution's adult undergraduate programs. She is also an instructor of Management and Information Systems courses and a corporate trainer in topics such as Emotional Intelligence and Strength Based Leadership. As a proud alumna of Christian Brothers University, Toni earned a Bachelor of Arts in Psychology and a Masters of Business Administration with a concentration in Information Technology Management. Toni's higher education background spans over 15 years with experience in enrollment management, academic affairs, financial aid and marketing, as well as specializing in technology-based curriculums.
Previously, she served as Vice President for Enrollment Management, Dean of the Accelerated Evening Program and Director of Admissions and Marketing at her previous institutions, Prior to entering the higher education sector, Toni founded and operated a computer graphics company known as Odyssey, focusing on marketing solutions for small and startup businesses.
As an active member of her community, Toni has served as a board member of Goodwill Industries and Vice Chair for the Literacy Mid-South Board of Directors. Being a strong proponent for adult education, Toni also serves as an adult literacy and ESL volunteer tutor in Memphis, Tennessee, where she currently resides.
Dr. Timothy Bryan, DBA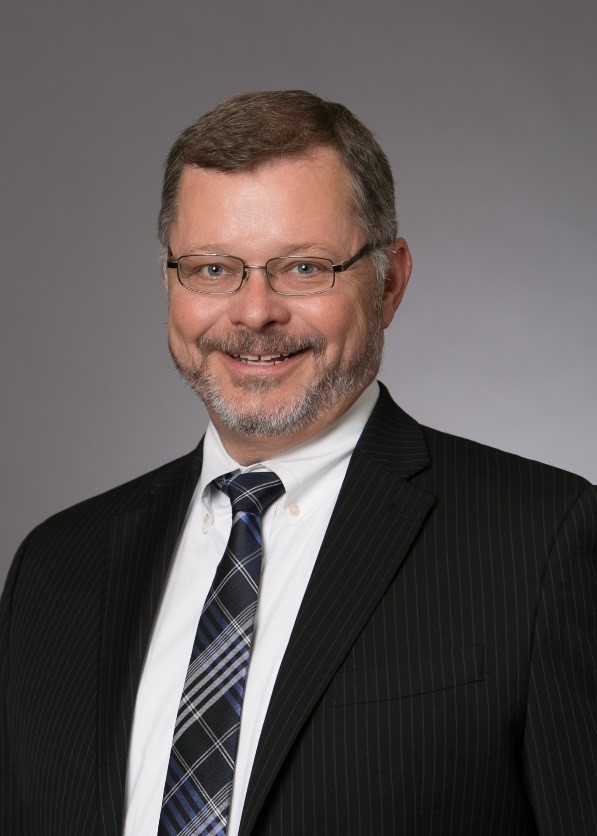 Timothy is a retired partner from Kemper CPA Group LLP, a regional top 100 firm, where he served in a number of roles for over 20 years including managing the firm's 2 largest offices. He holds active CPA and CGMA designations, inactive Personal Financial Specialist and Certified Bank Auditor, and is a member of the AICPA and Indiana CPA Society.
Timothy taught auditing as an adjunct at the University of Evansville for three years prior to teaching accounting and tax full-time at the University of Southern Indiana. He serves as the advisor for an on-campus Toastmasters Club, the university's AICPA case study competition team, and the Royal Roads University and Business Valuation Challenge case study teams. In 2015, he was honored by the university's athletic department in 2015 as their Distinguished Faculty award and the Romain College of Business Service award.
His community activities include being Treasurer of the Tri-State Food Bank that provides almost 10 million pounds of food to needy children and families over the region. He is also on the board of directors for the USI Foundation where he serves on the Executive Committee and is the Audit Committee Chair. He is a member of a local service group, the West Side Nut Club, serving as chair of financial reporting and budgeting.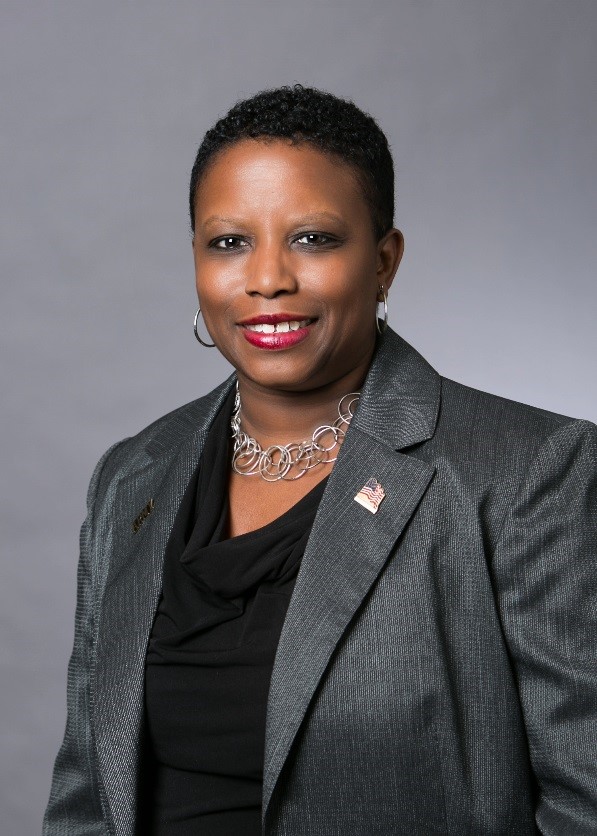 Shatrece is a leader who possesses the unique ability to synergize communities by promoting relevant social initiatives. She serves the underprivileged and disenfranchised by using her creative gifts in writing, speaking, building teams, and uplifting. Shatrece served in the United States Army for 24-years, retiring in 2012 as a Lieutenant Colonel in both Human Resource Management and Discrimination Law. Some of her assignments include Professor of English at West Point Prep, MEPS Commander and Discrimination Law Advisor to two Combatant Division Generals for over 28,000 personnel in the US and Iraq.
In 1997, Shatrece founded Eagle Talon Inc(ETI), which contracts with churches, private organizations and corporations to produce high-quality Gospel/educational stage plays, films, concerts, and more. Shatrece is the author of her first book: A Five-Time Cancer Survivor; and author of several established stageplays, serving as executive producer, producer, and director nationally and internationally. Shatrece also works with renowned music artists such as Stellar-nominated drummer Laval Belle, renowned American Violinist Karen Briggs and so many more. She has also served as guest speaker for numerous programs, and hosted dignitaries like Andrew Young, Condoleezza Rice, and Secretary Chu and more. She is also the co-pastor of Eagle Talon Faith and Vision Center in Jacksonville, Florida.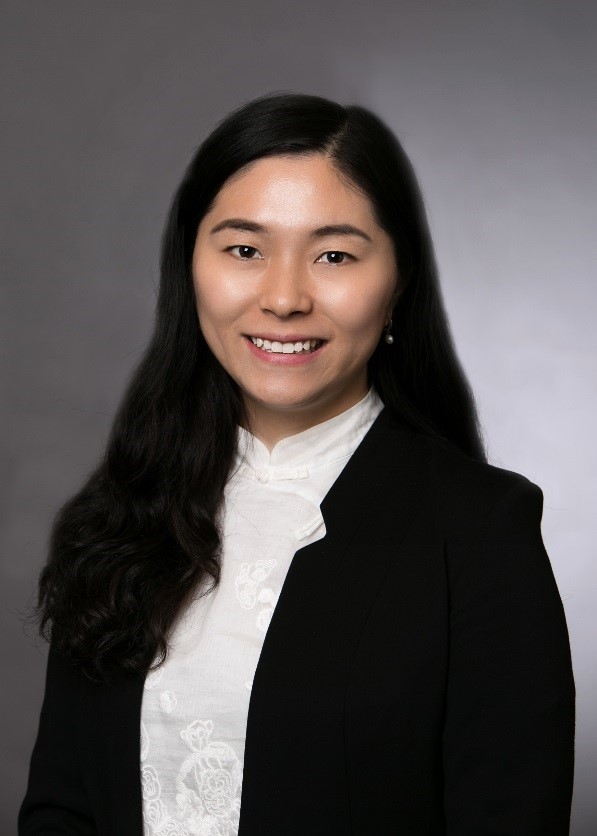 Caroline successfully defended her dissertation, entitled "An Empirical Examination of the Valuation Effect of Capital Structure, Earnings Quality, and Operating Efficiency on Films in the Hotel Industry" on March 20, 2019. Her dissertation chair was Dr. Robert Houmes.
Ying (Caroline) Chen has 10 years working experience in the field of international education, especially in the fields of business communication, ESL, and international program management. After graduating from a university in her hometown and teaching in a college for one year, she decided to pursue further study in Australia. While learning in the University of Queensland she worked in Hilton Hotel as banquet and restaurant manager.
After attaining her Master's Degree in International Hotel Management, she returned to China and continued her career in the education field. In 2008, she started to teach courses as customer care, business communication and English in Shanghai Donghua University and Shanghai International Studies University. She was voted as the most popular instructor in the year of 2012—2013.
Ying (Caroline) Chen is currently pursuing her Doctor's degree in Business Administration at Jacksonville University. She is also working as the international programs coordinator to facilitate the collaborative programs between Davis College of Business, Jacksonville University and its international partner institutions such as East China University of Science and Technology from China, Waseda University from Tokyo, Kingston University from London, and the European Business School from Germany, etc.
Dr. Heidi Dent, DBA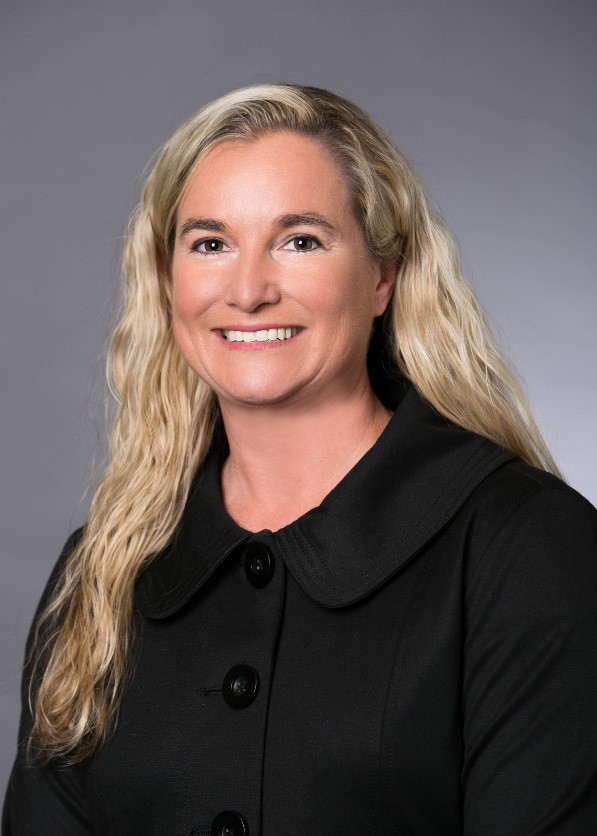 Heidi's professional background has focused on strategy, talent management, HR, and marketing for over 20 years. In 2002, Heidi started a background screening company with her husband, growing it to a multimillion-dollar organization with over 160 employees, a 5-time list maker for the Inc. 500/5000 fastest growing companies and finalist for "Best Places to Work." Over the 14 years, they acquired 2 companies and successfully integrated them into their product portfolio. In additional to the acquisitions, they built a proprietary solution for the internal operations, multiple mobile applications and an integrated applicant tracking system. In 2014, they successfully exited the company, selling to an industry leader in the background screening sector. Heidi spun off the software to create a small talent management software startup providing an integrated applicant tracking, performance management and onboarding platform with native mobile apps. After another successful exit, Heidi started an agency helping companies to build their brand strategy, inclusive of talent management initiatives. A serial entrepreneur, Heidi loves design, technology, travel, new cultures, learning, innovating and thinking up new ideas that have the potential to stick. A big believer in literacy and economic empowerment, Heidi supports Learn to Read, Boys & Girls Club and United Way. Heidi is currently a member of the Learn To Read Board and serves on the Marketing Committee and is a Financial Literacy tutor.
Heidi holds a BA in English from Mercer University, an MBA from UNC Pembroke and currently pursuing her DBA from Jacksonville University.
Dr. Aaron DeSpain, DBA
Aaron became a full time Finance Professor with St. Petersburg College in Clearwater, Florida, in Fall 2017 after previously serving as an adjunct instructor for the college since 2011. At SPC, he teaches a variety of finance, investment and banking courses. Prior to his full-time teaching position, Aaron worked in the financial services industry for 17 years, primarily in Wealth Management (Private) Banking. During this time, he consulted with affluent clients and business owners, providing solutions to a variety of banking and lending needs. As a dual-employee of the bank and brokerage affiliate, Aaron held Series 7 and 63 investment licenses and earned the Chartered Financial Consultant (ChFC®) designation. He earned his M.B.A. from the University of South Florida, where he was a scholarship recipient and participated in two study abroad programs.
Dr. Bradley Gann, DBA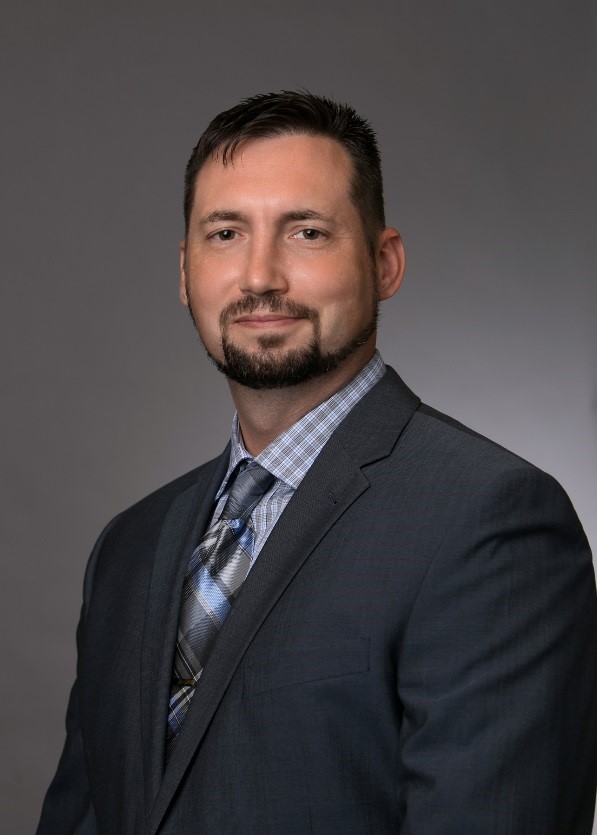 Upon completion of high school, Brad entered the Navy as a Hospital Corpsman (Medic). During his early naval career, he completed an Emergency Medical Technologist (EMT) certification, National Apprenticeship program for Licensed Practical Nursing (LPN), Field Medical Service School (Marine, battlefield medic), and surgical technologist school. In 2003 he deployed to Iraq in support of Operation Iraqi Freedom. After completing his bachelor's degree, he was selected and commissioned as a Naval Officer, in 2005. Later that year he attended the U.S. Army Baylor Program, earning dual Masters degrees in Health Care Administration and Business Administration.
As a Medical Services Corps Officer, Brad held leadership positions in several military hospitals. In 2009, he deployed with Joint Task Force (JTF) Guantanamo Bay, Cuba serving as the JTF Medical Facility "Director for Administration". From 2010-2012 he was nominated and served as the Navy's "Medical Service Corps Recruitment Program Manager". His final role as a Naval Officer was the Department Head of Managed Care and Health Business Operations for Naval Hospital Rota, Spain. He was responsible for development and implementation of the hospital's annual 5-year business plan and its alignment with Military Medicine's strategic policies. Additionally, he managed the daily operations of seven functional areas to include; business intelligence, access to care, referrals management, customer service, medical translations, utilization management and case management.
During Brad's Naval career, he spent 9 of the 22 years stationed or deployed outside of the continental Unites States.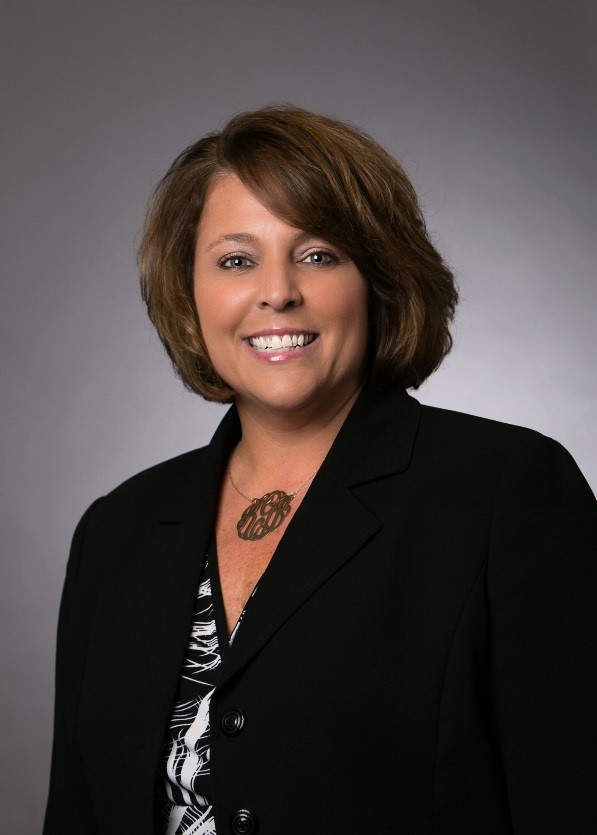 After twenty-two years in professional accounting practice, Karen transitioned into full time teaching. She has taught advanced accounting, tax, auditing, business law, and other financial and managerial accounting courses at the undergraduate and graduate level. Karen is a Certified Public Accountant (CPA) and Chartered Global Management Accountant (CGMA) with extensive experience in public accounting and private industry. She began her career on the audit staff of McGladrey & Pullen (now RSM) in Charlotte, NC. There, she had the pleasure of working primarily with the financial institution, auto dealership, and employee benefit plan teams. In addition to audit and review services, she also provided the tax preparation for her privately held businesses and owners. Carolina Beverage Corporation, the parent company of the soft drink Cheerwine, gave Karen her first controller opportunity. Since then, she has worked almost exclusively with privately held companies in controller and chief financial officer roles, but also served a multi-billion dollar publicly traded company in payroll tax and energy manager positions. Her consulting practice focuses on process improvement, profit improvement, and strategy development and execution. She also enjoys helping individuals grow in their roles to meet the ever-changing needs of dynamic organizations.
Karen has a Bachelor of Arts degree in Accounting from Catawba College in Salisbury, NC, and a Master of Science degree in Accounting with a concentration in Accounting Systems from the University of North Carolina at Greensboro. In 2005, she completed a Certificate in Process Management from the University of North Carolina Charlotte. She completed the AACSB Bridge Program in Long Beach, California in 2007. Active in her profession, Karen has served on the Board of Directors of the North Carolina Association of Certified Public Accountants (NCACPA), and as a "CPA Ambassador" for the American Institute of Certified Public Accountants (AICPA). She was the first chairperson of the Financial Literacy Council of the NCACPA and continues to volunteer in financial literacy, chapter, and service events with the association and serve on church and community boards.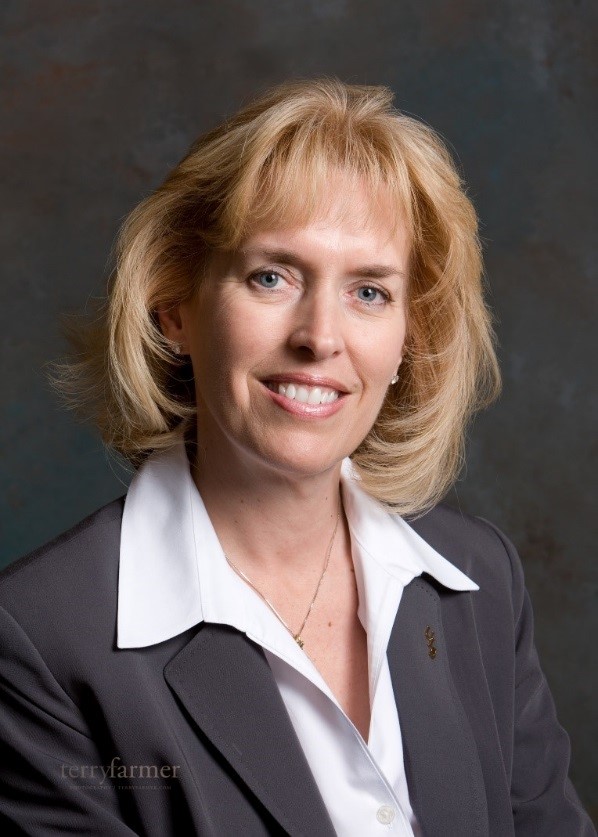 Kathleen has built a career that demonstrates it is possible for financial institutions to simultaneously grow revenue and adhere to ever-evolving regulatory controls. She is a respected leader with 35 years of experience in transaction banking and served as the worldwide Treasury Management executive for the Financial Institutions Group at Bank of America. The clients in her division drove nearly $1 trillion a day in payment transactions around the world. She designed and implemented global compliance controls which reduced risk exposure in her division resulting in absolutely no losses in 2009-2011, the height of the financial crisis.
In 2012, Kathleen held a position in Washington, DC, as the interim President and CEO of BAFT, an international banking association. She drove efforts to unite bankers around the world on issues related to trade payments and to develop governance standards for new trade payments regulations. During her tenure, a new banking council in Asia began operations.
Since 2015, Kathleen has been the President of K Gowin Consulting, LLC., an independent consultant advising bank executives and compliance teams on strategies to grow payments revenue while implementing effective risk controls and enterprise-wide governance policies.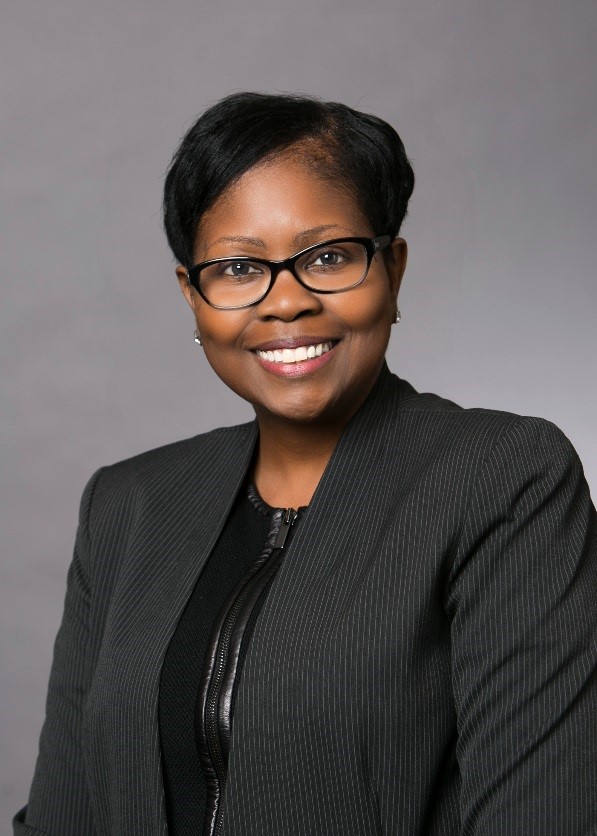 Dywanda E Idlebird is a results-oriented call center operations leader with an impressive track record in building high performing customer centric teams and delivering best-in-class service experience in all aspects of contact center operations. Dywanda has more than 25 years of operational excellence and business solutions experience delivering strong and sustainable gains in efficiency and quality with technology innovations and cost effective solutions. She has strong tactical expertise of call center key performance indicators, service level agreements and process improvement initiatives with six sigma methodologies. Idlebird currently holds the role of Senior Director of Customer Care and Monitoring at ADT Security responsible for leading multiple call centers with over 2500 team members and an annual operational budget of 125M.
A native of the northeast, Dywanda and her husband and their four children calls Florida their home. Dywanda earned her MBA and undergraduate degree from Jacksonville University and supports her organization as a Public Affairs Representative for the 4th Congressional District and the state of Florida, promoting the interest of ADT and its associates. In addition, she also works with the ADT INROADS internship program to recruit ethnically diverse students interested in pursuing business careers. Dywanda has a strong presence in her community as a business owner and is a member of Shiloh Metropolitan Baptist church.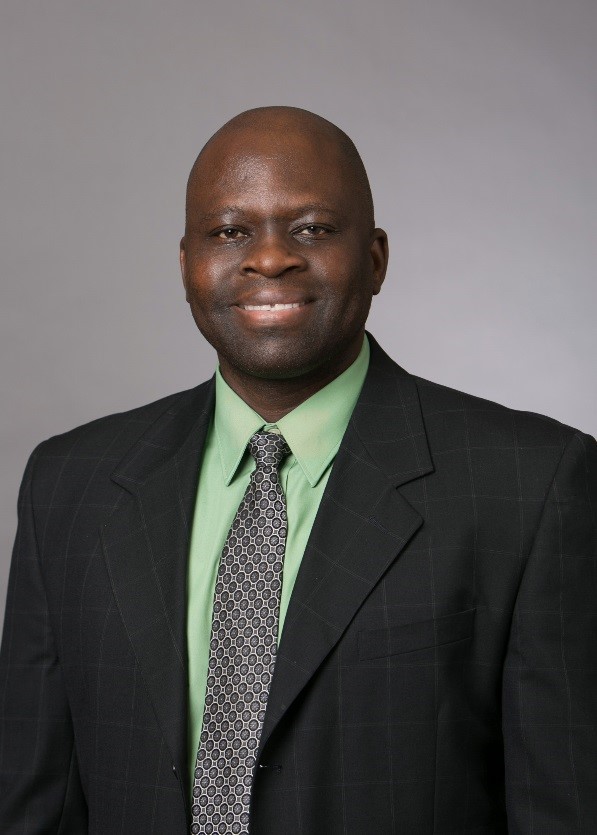 Sweden has over 20 years of hands-on business management experience in marketing, operations, information systems, accounting and administration in various middle, senior and executive roles in both for profit and non-profit companies. He is currently the Executive Director for Tennessee Personal Assistance Inc., a non-profit organization based in Nashville, Tennessee. Prior to his current position, Sweden served as the Chief Financial Officer of Tennessee Personal Assistance for over eight years. He has several years of experience in sales and marketing after having worked for National Breweries Ltd, a corporation based in Harare, Zimbabwe.
Sweden is a Certified Management Accountant (CMA) and an active member of the Institute of Management Accountants. He holds a bachelor's degree in management from the University of Zimbabwe, a graduate diploma in marketing from the Institute of Marketing Management in South Africa, and a master's degree in Accounting and Information Systems from Middle Tennessee State University.
Sweden, his wife and two daughters live in Nashville, Tennessee.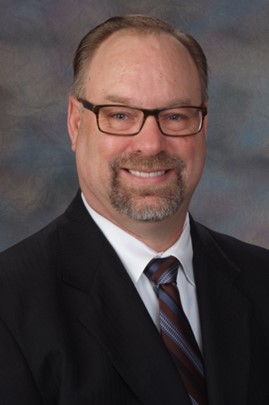 Matt is a result oriented senior information technology professional possessing a unique balance of business, technology, and executive leadership capabilities. He has worked in several industry verticals including insurance, financial services, healthcare, and leadership development. Matt currently serves as the Chief Information Officer at National Auto Care in Ponte Vedra, FL. He has also served as an Executive Consultant, CTO, SVP of Sales Operations, SVP of Strategy and Business Development, VP of Operations, Training Manager and Minister.
Matt's higher education started in 1980 when he attended Milligan College, a Christian Liberal Arts college in East Tennessee, where he majored in Bible and minored in Sociology and Music. He finished his bachelor's degree at Barry University in Miami Shores, FL in 1991 with a major in Computer Information Systems. Matt attended Jacksonville University completing his MBA in 2007. Today he is a Candidate for the Doctor of Business Administration at Jacksonville University, class of 2019.
Matt loves to teach. He is currently a Resource Professor for Jacksonville University (traditional) and an Adjunct Professor (online) for Christian Brothers University in Memphis, TN. He teaches adults in his local church, has served as the governance chair for Family Foundations, Technology Adviser for IBM/Genelco, and is active in several other local non-profits.
Deanna Smith, ABD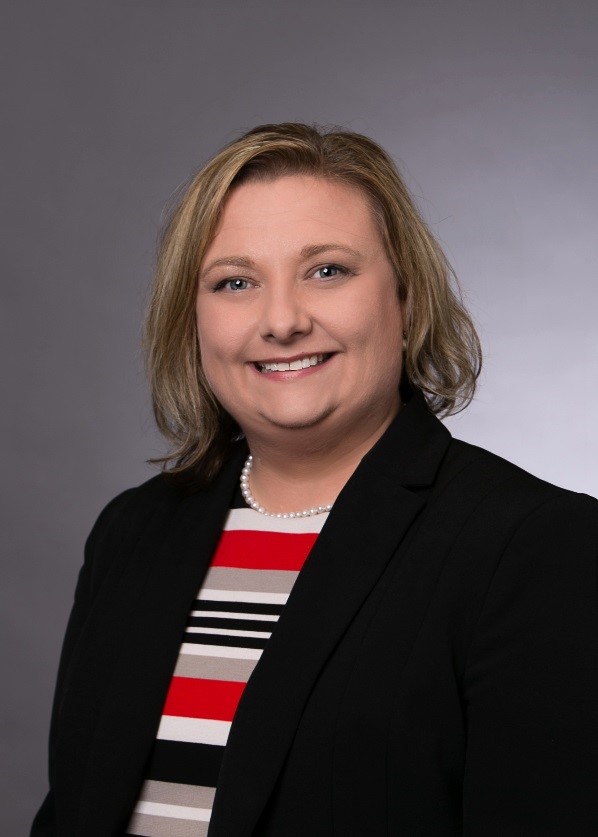 After beginning her career in public accounting with a specialization in Higher Education and A-133 Compliance, DeAnna Smith became the first Director of Budget and Assistant Treasurer at her Alma mater, University of Montevallo (UM), Alabama's designated public liberal arts institution with approximately 3,000 students. Within one year, she was appointed Vice President of Business Affairs and Treasurer. In this role, DeAnna oversees accounting, human resources, student financial aid, budget, purchasing, and facilities. She advises the president and board on all matters of finance and recommends the University's strategic allocation of scarce resources. She serves as a Director for the Montevallo Development Cooperative District and Leadership Shelby County. DeAnna has also served as a part-time Instructor of Accounting for UM and the University of Alabama at Birmingham (UAB).
DeAnna earned a Bachelor of Business Administration degree from UM in 1999. She graduated summa cum laude and with Superior Academic Achievement, having the highest cumulative grade-point average of College of Business graduates in May 1999. She also received the Algernon Sydney Sullivan Award and the Alabama Society of Certified Public Accountants Accounting Achievement Award. DeAnna earned her Master's in Accounting from the UAB in August 2014. DeAnna was named among Birmingham's Top 40 under 40 in 2012 and was the recipient of the 2015 Women to Watch Award for Experienced Leaders by the Alabama Society of CPAs. In 2010, DeAnna was honored by her Alma mater with the National Alumni Association's Nathalie Molton Gibbons Young Achiever's Award. DeAnna is affiliated with the American Institute of Certified Public Accountants, the Alabama Society of Public Accountants (having previously served on the young CPA task force and young CPA board), Birmingham Young CPAs (as a past president, past vice president and past public relations chair), and the Institute of Internal Auditors. A graduate of the College Business Management Institute (CBMI), DeAnna is a member of the National Association of College and University Business Officers and the Southern Association of College and University Business Officers (SACUBO) and serves on the small institution constituent committee of SACUBO.
In August 2016, she will begin her doctoral studies at Jacksonville University (Jacksonville, FL) in pursuit of a Doctorate in Business Administration. After a replacement is found for the VP for Business Affairs, DeAnna will transition to the role of full-time Instructor of Accounting at UM and will also serve the President as the Senior Advisor for Budget and Finance. After obtaining the DBA, she intends to become a tenure-track faculty member at an AACSB accredited institution. DeAnna and her husband, Chris, live in Calera, Alabama with their son, Aidan who 6 years old.
Melvin Taylor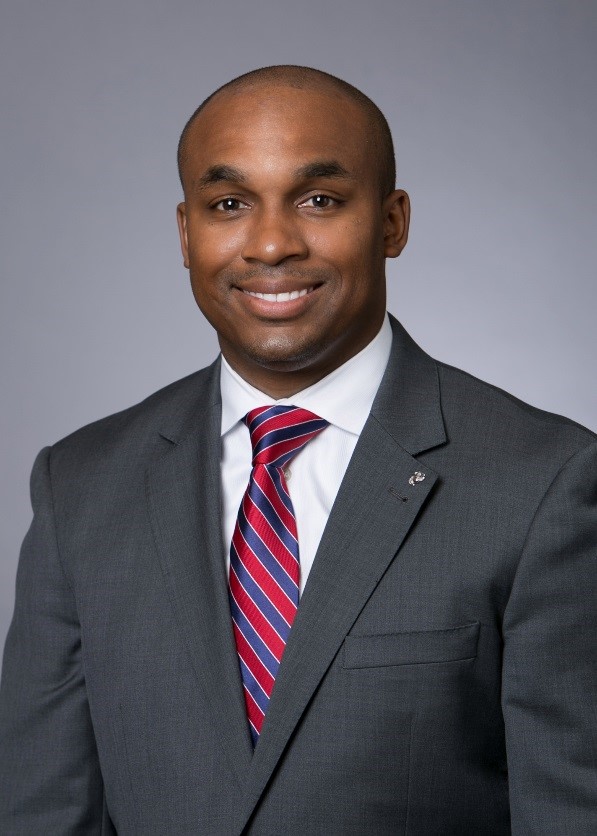 Melvin is originally from South Bend, Indiana, and joined the United States Marine Corps at the age of 17 in 2001. He achieved the rank of Sergeant after his first deployment in January of 2002, supporting Operation Enduring Freedom. He was commissioned after completion of his undergraduate degree in Justice Administration. He currently serves as a Military Officer and Human Resources Director in the Washington, DC, area. He has held numerous positions of responsibility throughout his military career to include a leadership position within the largest battalion in 1st Marine Division. Melvin has spent a significant amount of time volunteering in the local community with organizations like the Muscular Dystrophy Association and Big Brothers Big Sisters program.
Melvin has completed a Masters of Public Administration and a Masters of Business Administration. He is a Six Sigma Black Belt and a recent graduate of Expeditionary Warfare School.
Dr. Dorothy Thompson, DBA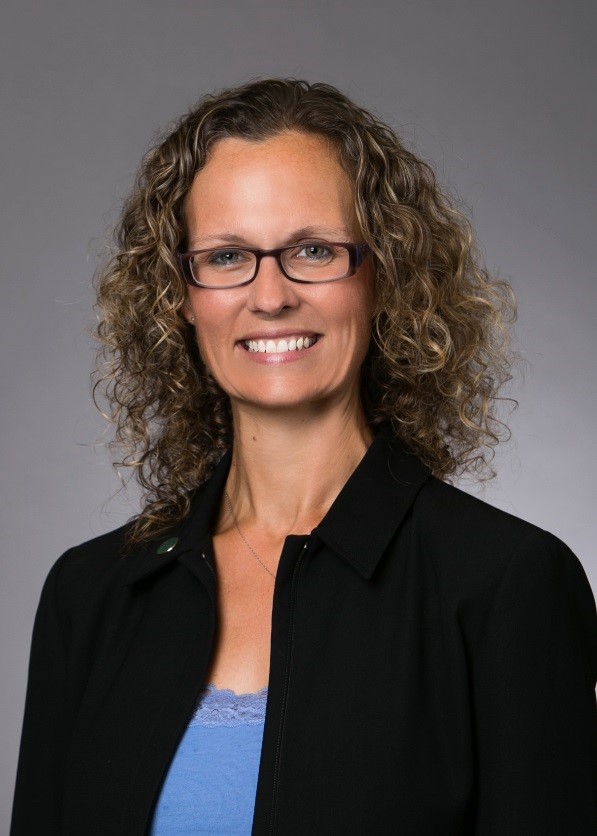 Dorothy is a Certified Public Accountant in the state of Florida. She has been working as an accounting professor for the last eight years and as a corporate accountant for the eight years before that. As the first full-time business faculty at Ave Maria University, she has had the pleasure of creating the accounting major and watching her department and university enrollment progressively grow. Being very passionate about her subject matter, she has taught at colleges & universities in Texas, Massachusetts, California and Florida. Prior to academia, Dorothy worked in the corporate sector for telecommunications companies: Alcatel and MCI; air conditioning manufacturer Lennox Industries and steel foundry Hensley Industries, all located in the Dallas, Texas area.
Upon completion of her DBA, Dorothy plans to pursue a position at an AACSB accredited university where she can continue to grow in her discipline.
Jennifer Williams, ABD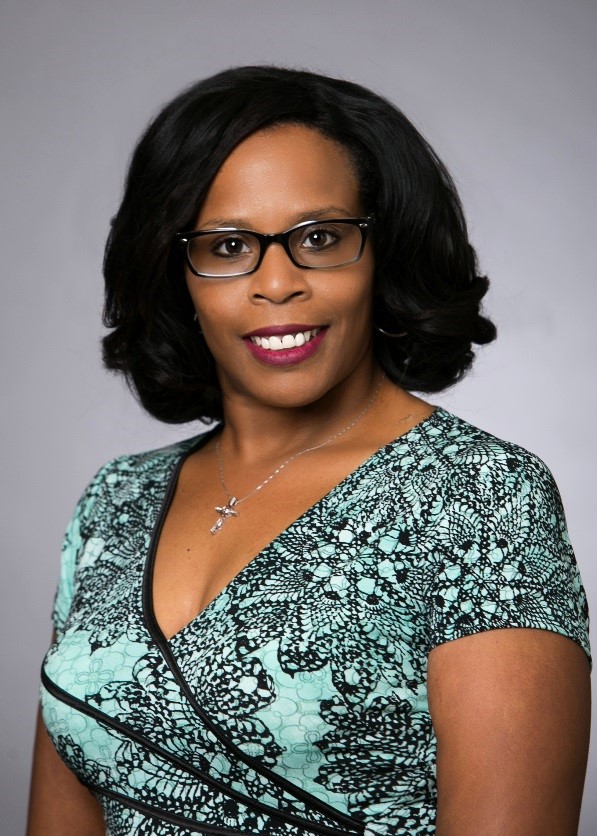 Jennifer has been working for the Defense Contract Audit Agency for over 16 years as an auditor and financial liaison advisor. The first 10 years, she performed audits on the Department of Defense's contractors. These audits were performed for the Navy, Army, Air Force, Marine Corps, and NASA. The past six years she has been a financial liaison advisor to the U.S. Navy, where she provides accounting, auditing and financial advice in DCAA areas of responsibility. She is currently a Senior Auditor at the Gulf Coast Branch Office in Pascagoula, Mississippi, where she leads several audits at Huntington Ingalls Shipbuilding.
Jennifer earned a BS in Accounting from Norfolk State University and an MBA from Troy University. Jennifer values the opportunity to be part of the 2016 cohort for Jacksonville University's Doctor of Business Administration program and looks forward to the new challenge. After obtaining her DBA, Jennifer plans to work as a business professor and pursue consulting opportunities within the Department of Defense.