Our Partners
At JU, you will have an opportunity to expand your experience beyond the classroom through our unique partnerships with industry and other academic institutions.
L3 Commercial Training Solutions Airline Academy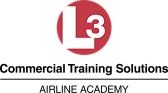 Jacksonville University has a unique partnership with L3 Airline Academy (formerly Aerosim Flight Academy), to provide airline-oriented flight training.This partnership allows you to gain the professional piloting skills required by the airlines while earning your business degree from Jacksonville University's Davis College of Business at the same time. L3 Airline Academy provides cutting edge training with their new fleet of Cirrus SR-20 aircraft. The integrated computerized cockpit of the Cirrus SR-20 mixes well with the "scenario based" training to better prepare you for your career. The one-of-a kind partnership with L3 Airline Academy gives our graduates the upper hand in the competitive aviation industry.
Southern Aero Medical Institute (SAMI)

High altitude training is a must for professional pilots. As part of your advanced and safety training, you will have the opportunity to participate in a one-of-a-kind high altitude physiological training at the facilities of the Southern Aero Medical Institute in Melbourne, FL. SAMI is the only facility in the world providing crew-oriented training in their private hypobaric chamber.
Cape Air Airlines

Jacksonville University has signed a unique agreement with regional airline Cape Air. Qualified candidates will be hired as pilots by Cape Air after successfully completing an internship with the airline, completing a phase as flight instructors in our program, and graduating from JU.
Jacksonville Aviation Authority (JAA)

Get hands-on experience in airport management in a number of airports by participating in our internship program with the Jacksonville Aviation Authority. JAA manages the Jacksonville International Airport, Craig Municipal Airport, Cecil Field, and Herlong Airport.
N
E

Florida Regional Airport At St. Augustine (SGJ)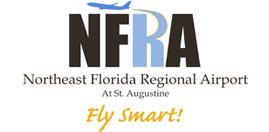 Get hands-on experience in airport management with our internship program at Saint Augustine Airport. Saint Augustine Airport, with collaboration from our aviation faculty became the first airport of its size to have a stand-alone Sustainability Management Plan.