EMBA Cohort 38
Matthew Avery-Young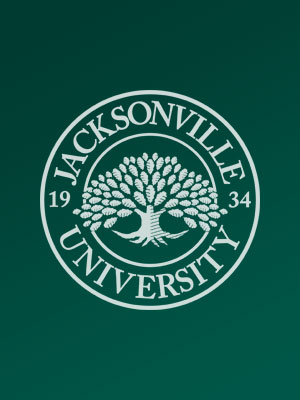 Matthew is a Senior Software Development Manager at Black Knight, Inc., the mortgage and finance industry leading provider of integrated technology, services and data solutions.  Matt has 16 years of IT experience and is responsible for software development of the Corporate Accounting Products in the Servicing Technologies division.  His responsibilities span across a multitude of teams, disciplines, and technologies.  Matt started his professional career as a C# developer for a small software development company.   Joining Black Knight in June 2008, Matt worked his way into management, leading various teams and groups across the enterprise.  
Matt was born and raised in a suburb of Kansas City, Missouri and moved to the Jacksonville area in 2003.  He graduated from the University of North Florida in 2008 with a Bachelor of Science in Computer Science and a minor in Business.  Matt has 16 years of IT industry experience, including web, mobile, app, and security development.  He has led development, delivery, quality assurance, and project management teams over his career.   
Vulnavia McDuffey Barclay
Vulnavia McDuffey Barclay is originally from Chicago and holds a Bachelor of Science Degree with a minor concentration in management from Jacksonville University.  A driven detailed oriented professional, she has over 15 years of leadership and compliance experience in the Banking and Financial Services Industry.  She has a proven record of improving organizational compliance, with a gift of identifying and mitigating potential risks. Known for her exceptional analytical, problem solving and leadership skills, she has been able to collaboratively partner internally and externally across all organizational levels. She is proficient at guiding change initiatives and managing multiple projects simultaneously. Vulnavia is a skilled communicator adept at training, motivating, and advising staff. She also embraces the importance of giving back and volunteers her time Public Speaking and teaching Financial Literacy. In her spare time, Vulnavia enjoys traveling internationally with her family.
Johnye Dailey
Johnye Dailey is the Operations Risk Manager for Ameris Bank. In her role, she is responsible for enhancing policies and procedures, coordinating FDIC, Internal and Third Party regulatory examination and audit requests related to areas of responsibility, and identifying and overseeing implementation of process improvements. Johnye has 22 years banking experience holding various leadership positions in Retail, Business Banking and Treasury Management across Alabama, Georgia, and Florida markets. 
She earned her Bachelor of Science in Commerce & Business Administration from The University of Alabama where she was the recipient of the Elton B. Stephens Academic Scholarship. She is in her second year of Banking School at The University of Florida Gainesville. Johnye was recently chosen to participate in the 2020 Mentor Ameris Program. She is a Board Member of The St. Augustine Society, a 501(c)3 charitable organization that provides solutions that change lives for youth, adults and families. Johnye resides in Jacksonville, Florida with her husband Mike Dailey. Outside of work and school her favorite things to do are yoga, camping and traveling with family. 
Lexie Harris
Lexie Harris is a driver for business excellence and impact as the Data & Analytics PMO Director at Black Knight Inc., the premier provider of technology, services and data solutions to the mortgage and finance industry. She is responsible for the divisional portfolio, including more than 100 software development, client implementation, data conversion and infrastructure projects, and ensures projects and programs meet objectives and exceed expectations.  
As a leader, Lexie is passionate about empowering her team of 16 project managers and coordinators around the world to deliver superior and sustainable impact. Their focus is to solve business problems and effectively use resources to achieve the greatest possible outcome. "The business changes we are creating are the real IMPACT we make through our PMO."
Lexie earned her bachelor's degree in Management of Information Systems from the University of Central Florida. She is a member of the Jacksonville PMI chapter and has earned her PMP certification.
Christopher Heinmiller
Chris Heinmiller is an Assistant Brand Manager at Swisher International in Jacksonville, FL. He works closely with the Brand team for Core, Growth, and Smokeless brands to develop and implement brand strategies for the company's portfolio of brands. His role includes strategic brand planning, brand ideation, market research, adult consumer research, product development, packaging/quality initiatives, distribution planning, advertising, one-to-one planning, and retail/shopper marketing.
Chris is from Roswell, GA and attended Texas A&M University where he earned a B.S. in Marketing from the Mays Business School. Prior to joining Swisher International, he worked for AT&T which brought him to Jacksonville in 2015. In his spare time, he enjoys outdoor activities such as playing golf, hunting and fishing.
Michael Housch
Mike Housch is the Chief Information Security Officer for Black Knight. He is responsible for establishing and maintaining the enterprise information security vision, strategy, and program, ensuring information assets and technologies are adequately protected. Mike passionately leads global teams that drive operational security activities, vulnerability management, architecture, engineering, incident response, forensic operations, eDiscovery, litigation support, security governance, and regulatory audit oversight. Mike has a longstanding career serving in the CISO capacity of more than fifteen years and continues to drive change within Black Knight through innovation and effective management of the program.
Renee McQueen
Renee McQueen is a Florida native, originating from the Panhandle. Completing undergraduate, graduate, and post-graduate degrees from Florida State University, Troy University and Argosy University respectively, Renee holds a Doctor of Education degree in Counseling Psychology. Renee has 20 years of experience in non-profit management and over 25 years in servant leadership with vulnerable populations. She believes leadership is a complex entity greatly guided by one's philosophy about the worth, potential, and dignity of people. Her personal philosophy is grounded in the belief that one leads best when in service to those who are working purposefully with a vision of future goals. Dr. McQueen's career progression and future goals entail making greater organizational and systemic changes appertaining to diversity, equity, and inclusion. Currently, she serves on the Senior Leadership Team at Pace Center for Girls, Inc. as the Sr. Director of Program Performance. She has one son (Alex) and a granddaughter (Alexa).
Seth Miller
Seth Miller enlisted in the Marine Corps at age 18. During his service in the Marine Corps, a few of his notable accomplishments were: serving two combat tours in Iraq, being named the Marine Corps' Recruiter of the Nation in 2001, becoming a Distinguished Pistol Shot, and attaining the rank of Sergeant Major. While on active duty, he attended many military schools, and received his undergraduate degree in psychology. Seth served in the Marine Corps for 24 years and after retiring from the Marine Corps, he was brought into Preferred Freezer Services to build a team and open a new, state of the art, $60M cold storage facility in Jacksonville, FL. After breaking ground, Preferred Freezer Services was acquired by Lineage Logistics. Lineage Logistics PFS, LLC of Jacksonville West (Doolittle Rd) officially opened in February 2020, with Seth as the facility General Manager. He is responsible for safety, shipping, receiving, inventory, maintenance, human resources, and co-owns the P&L with his sales business partner.
Kirk Moudy
Kirk Moudy is currently the AVP of Cloud Solutions at Fidelity National Financial, the title insurance industry's market leader. Before joining Fidelity National Financial, Kirk led the Enterprise Architecture group at Acosta Sales and Marketing and served on advisory boards for Lenevo, Kraft, and VMWare/AirWatch. Kirk enjoys riding Motorcross with his three children in his free time and being a volunteer soccer coach.
Luca Stocchi
Luca Stocchi is professor of surgery and the current chair of the division of colon and rectal surgery in the department of surgery at Mayo Clinic in Florida. He joined Mayo Clinic Florida in March 2019 from the Cleveland Clinic, Ohio, where he served as the Story-Garschina endowed chair in colorectal surgery as well as a staff surgeon, professor of surgery, and head of the research section of the department of colorectal surgery. 
A native of Milan, Italy, he graduated Magna cum Laude from the Facolta' di Medicina e Chirurgia, Universita' di Bologna. He received most of his post-graduate training at Mayo Clinic in Rochester, MN including a general surgery residency and a fellowship in colon and rectal surgery; research fellowships in the immunology of colorectal cancer and in minimally invasive colorectal surgery.