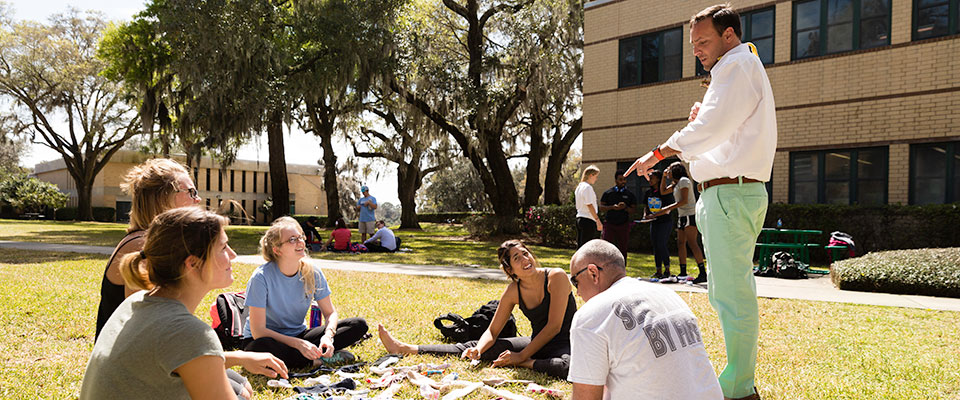 Undergraduate Admissions
​​​At Jacksonville University, our focus is on you - the student.​
What are you looking for in a university?
At Jacksonville, you'll find a university that offers more than 100 majors, minors, and pre-professional programs in our six colleges of Arts & Sciences, Business, Fine Arts, Health Sciences, Nursing, and Education. You'll find a rigorous Honors Program, study abroad opportunities, 19 NCAA Division I and intramural teams, and hands-on learning experiences inside and outside of the classroom.
You'll also be successful when you receive your diploma. Students are required to complete one of the following by graduation: study abroad, undergraduate research, service learning project, or internship. This guarantees you will have experience in your field of study before entering the job market.
Our recipe for value:
1 part core liberal arts infused with professional programs
1 part experiential opportunities & cross-disciplinary learning
1 part comprehensive career mentoring
In the links on this page, you'll find information on visiting our campus, how to apply, and more. Good luck with your college search. Let us know how we can help.​
---