River Life Faculty Spotlight, July 2019
In 1976, Dr. Quinton White started a two-year appointment as a Visiting Assistant Professor of Biology, and, through his hard work and service to JU, he is now the Executive Director of the Marine Science Research Institute (MSRI) and Professor of Biology and Marine Science. Dr. White will be celebrating his 43rd anniversary at JU this fall.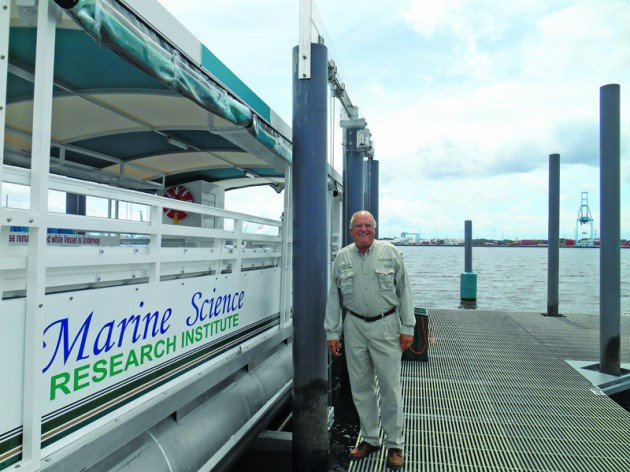 In 1978, just two years after coming to JU, Dr. White spearheaded the Marine Science major. This initiative led him to be tasked with both the development and construction of the 32,000-square-foot LEED-certified Marine Science Research Institute. Opening in 2010, this Institute sits on the St. Johns River and studies marine environments. Today, The MSRI houses the St. Johns Riverkeeper, the Florida Fish & Wildlife Conservation Commission Northeastern Fisheries Laboratory, the Millar Wilson Laboratory for Environmental Chemistry, and OCEARCH. OCEARCH is the world's largest shark research and tracking organization, allowing JU students the unique opportunity to conduct research and gain experiential learning under a world-leader in marine discovery.
Active at both JU and in the community, Dr. White is conducting research on the history of human impact on the Florida environment, with a special focus on the St. Johns River. Additionally, Dr. White writes a monthly column in the Florida Times-Union called "River Life," and serves as a consultant with the City of Jacksonville Waterways Commission on manatee and water quality issues. His marine science interests and research have taken him to China, the Galapagos Islands, Ecuador, the Bahamas, Australia, Costa Rica, Iceland, and Italy.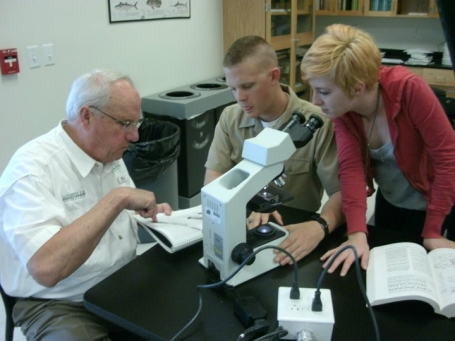 JU is now working with the City of Jacksonville to rebuild docks in Mayport to berth the OCEARCH ship and create a shark research center in two of the oldest buildings in the historic town, making it the new home base for the research organization. It is just another exciting chapter at Jacksonville University made possible by the dedication of faculty like Dr. White!