Faculty & Staff Directory
Directory Links
Contact
Marine Science Research Institute
2800 University Blvd N
Jacksonville, FL 32211
Mon – Fri, 8:30 a.m. – 5:00 p.m.
If there is a problem with your profile or information, or if you want to opt out of inclusion in the directory, please let us know.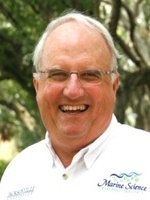 Dr. Quinton White
Executive Dir. MSRI / Professor of Biology, Marine Science
Office location
Marine Science Research Inst
Education
B.S. North Carolina Wesleyan College
M.S. University of Virginia
Ph.D. University of South Carolina
Areas of Specialization
Invertebrate Zoology, Marine Ecology, Ecology and Life History of Manatees
Education
Quinton White received his B.S. degree from N.C. Wesleyan College, his M.S. degree from the University of Virginia, and completed his Ph.D. at the University of South Carolina at the Baruch Institute for Marine Biology and Coastal Research. He is the founding Executive Director of the JU Marine Science Research Institute. The new LEED Gold certified 32,000 sq. ft. facility opened August, 2010. Dr. White joined the faculty at Jacksonville University in 1976. He has been active in marine science education, and research concerning the St. Johns River and the impact of man on marine ecosystems. Dr. White serves as a consultant with the City of Jacksonville Waterways Commission on manatee and water quality issues.
Courses
Marine Science, The Environment and Public Policy
Publications