Faculty & Staff Directory
Directory Links
Contact
Marine Science Research Institute
2800 University Blvd N
Jacksonville, FL 32211
Mon – Fri, 8:30 a.m. – 5:00 p.m.
If there is a problem with your profile or information, or if you want to opt out of inclusion in the directory, please let us know.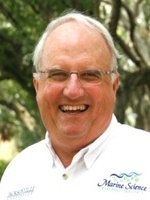 Dr. Quinton White
Executive Dir. MSRI / Professor of Biology, Marine Science
Office location
Marine Science Research Institute 267
Education
Ph.D., University of South Carolina, 1976
M.S., University of Virginia, 1972
B.S., North Carolina Wesleyan College, 1968
Areas of Specialization
Invertebrate Zoology, Marine Ecology, Ecology and Life History of Manatees
Education
A. Quinton White, Jr., Ph.D., is Executive Director, Marine Science Research Institute and Professor of Biology and Marine Science at Jacksonville University.Dr. White joined the faculty at Jacksonville University in 1976, having completed his Ph.D. at the University of South Carolina at the Baruch Institute for Marine Biology and Coastal Research. Dr. White has written numerous research and technical papers or reports and received grants and contracts to support marine research at JU. Currently he is conducting research on the history of human impact on the Florida environment and especially on the St. Johns River with a focus on manatees and water quality issues. Dr. White has been active in the Jacksonville community. He writes a monthly column in the Florida Times-Union called "River Life" focusing on river related issues. He serves as a consultant to the City of Jacksonville's Waterways Commission. He was active in establishing the shark tracking organization OCEARCH at JU as an exciting new program now affiliated with the MSRI.
Publications
Columnist- River Life- Florida Times-Union monthly Nov. 2012 to present
White, A. Q. 2013. Mosquitoes and Shrimp (video). Chapter 3 in Feast of Flowers (digital publication) Jim Draper. Jacksonville FL
White, A. Q, et al 2018. Jacksonville Maritime Plan. Report to the City of Jacksonville with Jacksonville University, University of North Florida and the Northeast Florida Regional Council. Partially funded by the Florida Inland Navigation District.
White, A. Q. and G.F. Pinto (2017) The City of Jacksonville Manatee Protection Plan. 4th Edition
White, A. Q. (2018). (Book Review) Florida Manatees: Biology, Behavior and Conservation by John Reynolds III; photographs by Wayne Lynch. The Quarterly Review of Biology, Vol. 93:173
White A Quinton (2012) The Importance of Scientific Literacy. J Marine Sci Res Development. 2:e102. doi:10.4172/2155-9910.1000e102
White, A. Q., G. L. Pinto and M. Luther. 2009. St. Johns River- In the Balance- A report to the City of Jacksonville Environmental Protection Board.
Gayle, D.J., Tewarie, B., and White, A. Q. (2003) Governance in the Twenty-First Century: Approaches to Effective Leadership and Strategic Management. ASHE-ERIC Higher Education Report: Vol.30, No. 1. Adrianna J. Kezar, Series Editor.
Graduate Thesis Advisor
Lauren Brogley

Recovery of the Fish and Benthic Communities on the Artificial Reefs post Hurricane Irma in the St. Johns River of Jacksonville, Florida

Joshua Henkle

Inshore Artificial Reefs in the St. John's River and its Affect on Fishing Pressure and Diversity of Native Marine Species
MPP and MA in Marine Science Capstone Advisor
Jennifer John

Low-Impact Development in Northeast Florida: Protecting the St. Mary's River.