Studying in South Africa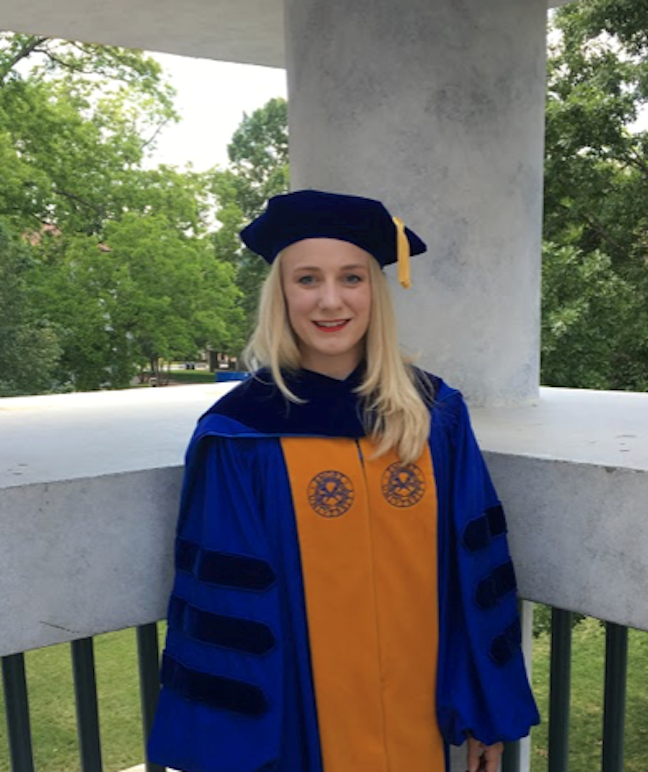 Dr. Ashley Parcells has a passion for studying South African culture, and is currently working on a book, Land of Cetshwayo's Children: Ethnicity, State-Building, and the Making of Apartheid. She first fell in love with South African history when she studied abroad there as an undergraduate exchange student for six months. Interested in the politics of ethnicity, nationalism, and state formation that she experienced during her exchange, Dr. Parcells was inspired to study South Africa more closely. Her current book project started as her dissertation work at Emory University, where she completed her doctorate in 2018.

Since the completion of her doctorate, Dr. Parcells has focused all awarded grant and fellowship funding towards her manuscript. From funding opportunities made available for faculty at Jacksonville University, Dr. Parcells traveled to Pretoria and KwaZulu-Natal last summer to conduct oral history research for her project. Her National Endowments for the Humanities (NEH) summer stipend that she was recently awarded will fund the oral research needed for the last two chapters of her book. She has likewise submitted an application for a full year NEH fellowship amounting to
$60,000, which would support writing time to finish her book. She is in the process of applying for several other fellowships.

Dr. Parcells's book examines how sovereignty was refashioned around ethnic identity in apartheid South Africa, while exploring how KwaZulu (the homeland for "Zulus") came to include populations that never recognized the Zulu monarchy before colonialism. Rather than solely focusing on the actions of the central state, this project shows in detail how officials, royal family members, and prominent Zulu leaders negotiated the project of the bantustan "state building" and the codification of legal boundaries of Zulu ethnicity. It also explores how people in KwaZulu's multi-ethnic borderlands navigated apartheid's regime of ethnically-defined homeland citizenship. Dr. Parcells plans to complete her manuscript and submit the book proposal to university presses that have strengths in African studies.