Opportunities Big and Small Faculty Spotlight, October 2019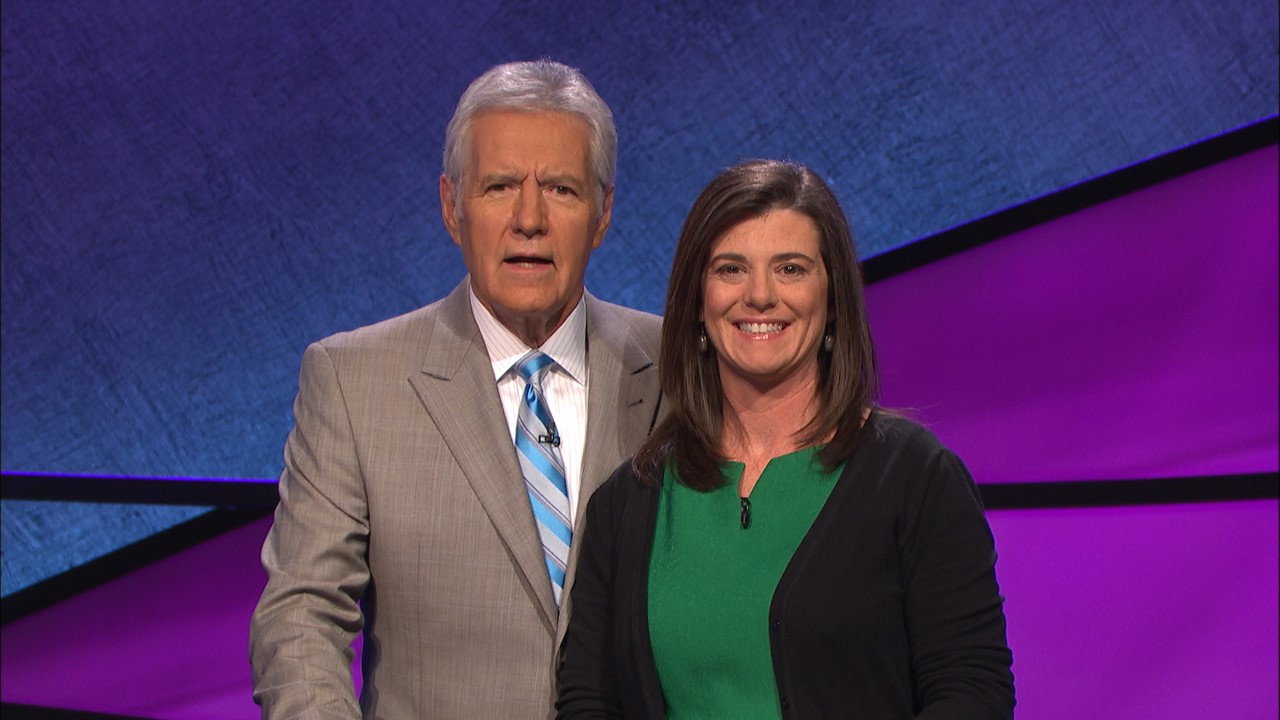 "When life hands you an opportunity, say yes."

James Joyce's famous work, Ulysses, ends with Molly Bloom saying, "Yes, I will. Yes, I will yes." After immersing herself into Joyce Studies for her Ph.D. work, it only makes sense that Dr. Julie Sloan Brannon would adopt a motto influenced by that famous phrase. This motto informs much of what Dr. Brannon has accomplished during her almost 20 years at Jacksonville University.

Since joining the English faculty in 2001, Dr. Brannon has had opportunities big and small, some of which have taken her far outside her comfort zone. But in every case, the experience has been memorable. Here are some snapshots of what this means:
Snapshot 1: Teaching
Putting Modernism on trial. Making a science fiction or detective film. Adapting a work of literature to another medium. Group skits and activities that bring literature to life. These are just a few of the ways Dr. Brannon engages students in and out of the classroom, and creates a sense of fun while learning, usually with costumes or funny hats. Jacksonville University's small classes and openness to innovation provide many opportunities to widen the notion of "classroom experience."
Snapshot 2: Study Abroad
A week traveling through Ireland, experiencing the culture and exploring the literature of a rich tradition. A year-long collaborative internship that took students to Cuba for nine days, talking with academics, farmers, and activists while experiencing a culture rarely understood in the U.S. An almost month-long mini-semester in London, immersing students in one of the most vibrant cities in the world. Eight days traveling around Iceland with incoming freshmen before they even started college, gazing in wonder at the beauty of whales breaching, and drinking water directly from a glacier. Where to next? Dr. Brannon isn't sure, but it will be through opportunities presented by JU's commitment to Study Abroad. She can't wait.
Snapshot 3: English Program
Annual Visiting Writers, most recently Steve Berry and Leonard Pitts, give talks for the Jacksonville community and visit classrooms to work with students. English majors present papers they have written at professional conferences, such as the Popular Culture Association and the South Atlantic Modern Language Association. The Inklings Literature and Arts Society student club holds Harry Potter festivals, creative writing workshops, and a Literary Luncheon where faculty and students dress as a literary character, author, or book. Writing contests and study abroad scholarships. Internships. Graduate school acceptances. Students going on to careers in law, film, higher education, business, sales and marketing, K-12 teaching, and more. As Chair of the English Department since 2016, Dr. Brannon has brought many new initiatives and helped breathe new life into established ones. The English program at JU has offered amazing opportunities to students and the campus at large, and Dr. Brannon is proud to be a part of it.
Snapshot 4: Five Emotions
Astonishment: Alex Trebek. Three mind-bogglingly fast days. 500+ emails going out to the entire campus and beyond in one night. Becoming a Jeopardy! champion was a dream come true. Fulfillment: as a member of the Arlington Kiwanis since 2003, leading and serving the community has been incredibly gratifying. Surprise: Being honored by colleagues as 2018 Professor of the Year. Happiness: Staying in touch with former students as they achieve, thrive, and live their best lives. Gratitude: Back in the summer of 2001, a phone call offering a faculty position at JU; Dr. Brannon is so pleased to have said "yes."