Adventures in Wildlife Rescue and Rehabilitation Faculty Spotlight, August 2019
Professor of Biology and Veterinarian Dr. Rose Borkowski developed the "Introduction to Wildlife Rescue and Rehabilitation" course after recognizing JU students' enthusiasm for helping animals. Knowing that relationships between wildlife and humans can be mutually beneficial, Dr. Borkowski welcomes students from all disciplines to partake in her course. "Students at Jacksonville University have fantastic land and sea based opportunities to study wild animals, and explore the countless ways in which their lives inform ours," said Dr. Borkowski, who also teaches pre-health science courses and marine mammal biology.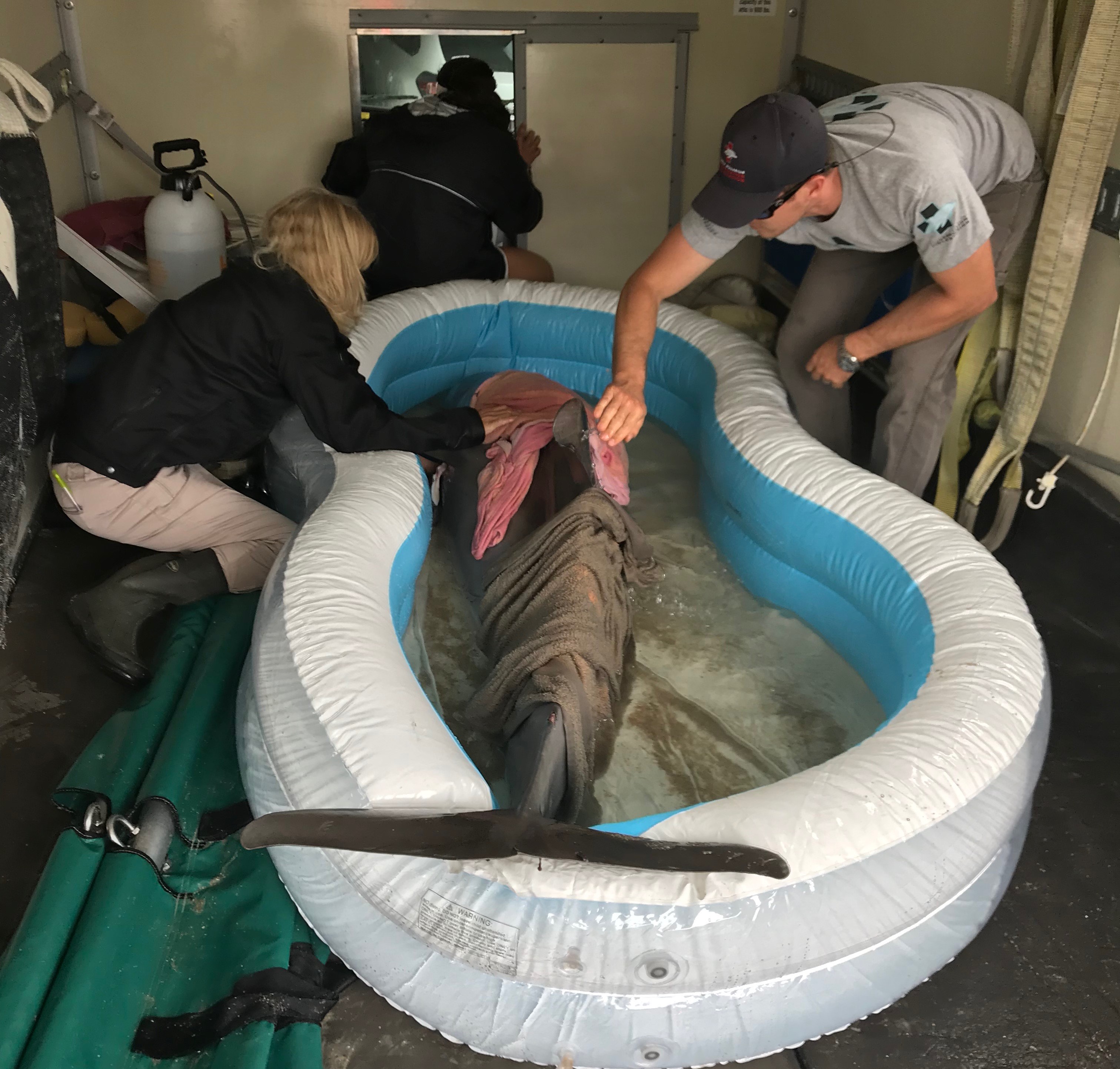 Throughout the course, students learn of laws, rules, and human safety practices that apply to the care of orphaned, ill, or injured wild animals, as well as techniques used to safely evaluate wildlife and transport them to veterinary facilities. In recent years, Dr. Borkowski and her students have helped rescue a young bottlenose dolphin stranded on the beach, a red-shouldered hawk with a broken wing from a gun shot, and infant squirrels that fell from their nest during a rainstorm. Through collaborations with Florida Wildlife Hospital and Northeast Florida Wildlife Rescue Coalition, the hawk received medical care and returned to the sky, and the squirrels were fostered until they were old enough to return to the wild. The dolphin, who recovered from her injuries at Sea World, quickly swam from her release site in St. Augustine to the Carolina coasts and blinked satellite signals to scientists who studied her movements during hurricane season. Incorporating many disciplines, students also complete activities such as boat surveys to assess the condition of local dolphins and birds, art projects to show concerns with wildlife ingestion of plastics, and trips to wildlife conferences, facilities, and exhibitions throughout the Southeast.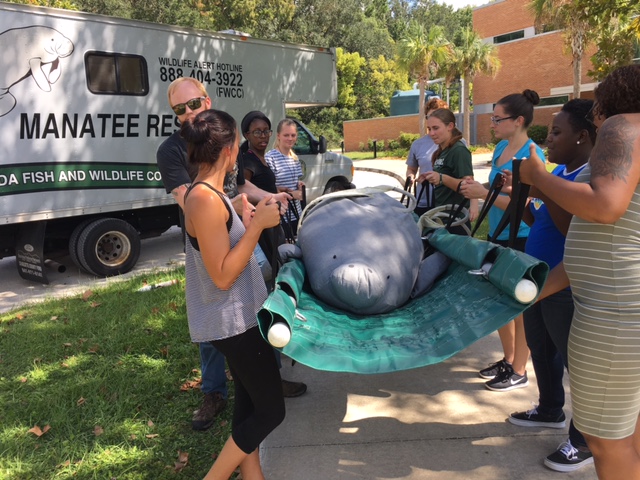 Integrating job readiness, this course highlights ways in which wildlife rescue and rehabilitation benefits society; there are many job opportunities in the arts, ecotourism, and business that are also related to animal rescue. "Mastering the fundamentals needed to assist injured wild animals can distinctively compliment career preparation, regardless of a student's major, often leads to new friendships, valuable professional relationships, and quite memorable experiences," said Dr. Borkowski.