The Science Of Faculty Spotlight, May 2018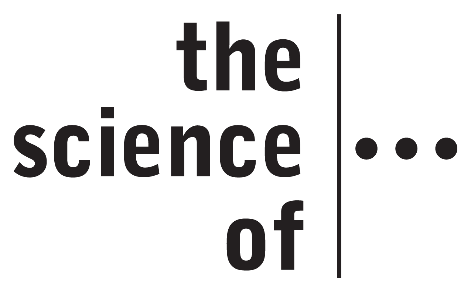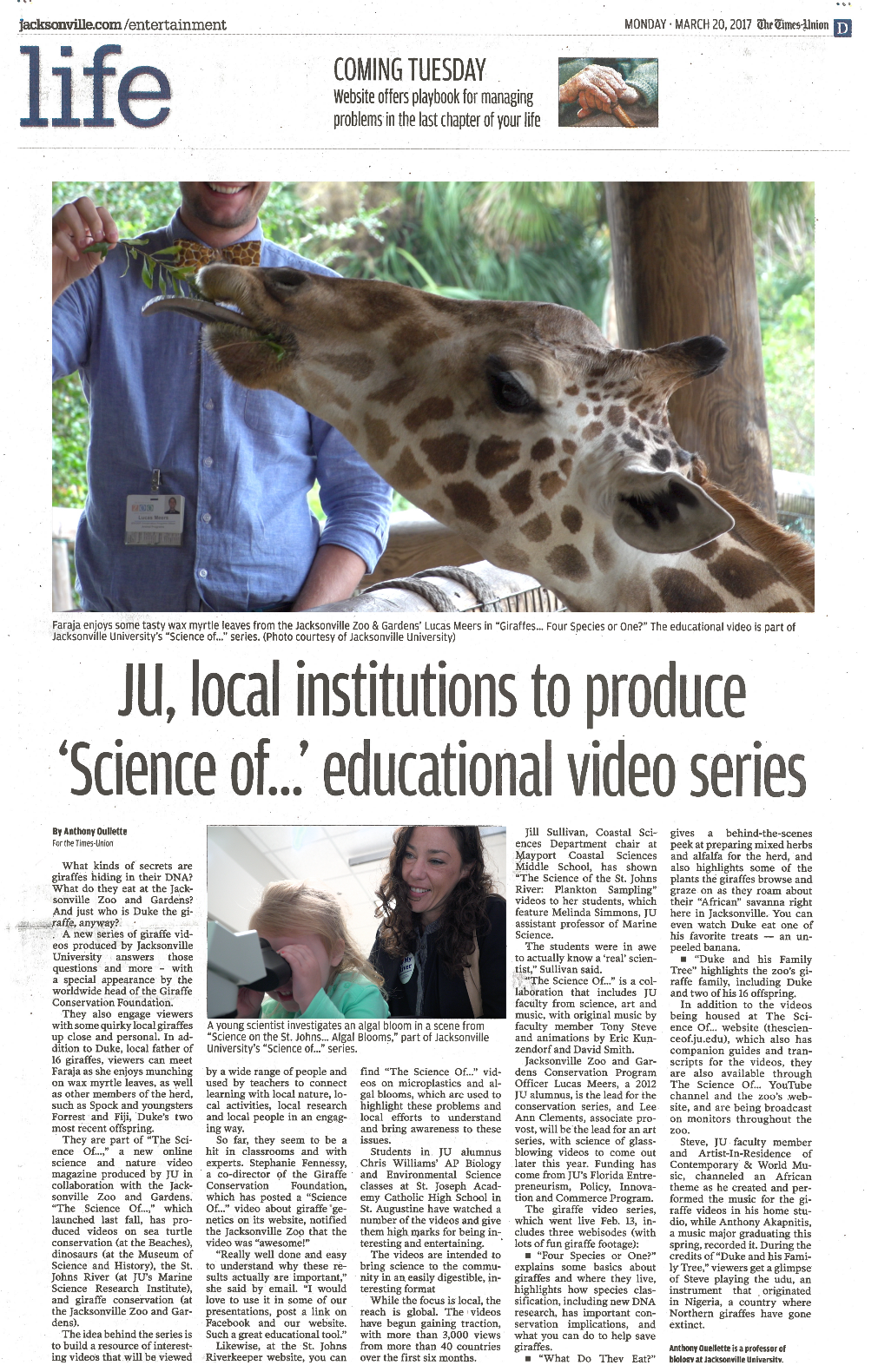 What do giraffe DNA, fossil hunters, ocean currents, cobalt blue (coming soon), and threatened sea turtles have in common? At JU, it's The Science Of…, a video program that highlights science and nature in Northeast Florida. While the focus is local, the reach is global, with videos watched in over a hundred countries. In addition to the general public, videos have been used by educators far and wide, incorporated into Scholastic's online math magazine, and embraced across all ages. With 30 videos so far, there is something for everyone. You can go on turtle patrol and watch baby sea turtles rescued in Ponte Vedra Beach, join a paleontologist as he explains a new species of dinosaur that he discovered, see a chemist identify liver toxins from local waters, and watch a giraffe eat a banana, skin and all.
Led by Dr. Anthony Ouellette, Professor of Biology, The Science Of… is a collaboration between JU faculty, staff, students, and alumni from art, music, science, and academic technology. These collaborations also include organizations such as the Jacksonville Zoo and Gardens, Museum of Science and History, Giraffe Conservation Foundation, St. Johns Riverkeeper, Sea Turtle Conservancy, Mote Marine Lab, OCEARCH, and the Florida Fish and Wildlife Conservation Commission.
To learn more about the project and its impact, read The Science Of… Video Series by JU and Jacksonville Zoo Catching on with Educators, and visit The Science Of… directly or at YouTube.
The Science Of… is an EPIC production of Jacksonville University.