The Future of JU Film Faculty Spotlight, December 2018
Alex Willemin is pretty busy. On any given day, you can find the Assistant Professor of Film in a classroom downtown, in the studio at WJCT, or meeting with the over twenty majors and minors on JU's main campus. His commitment to filmmaking runs deep, and it extends far beyond the classroom.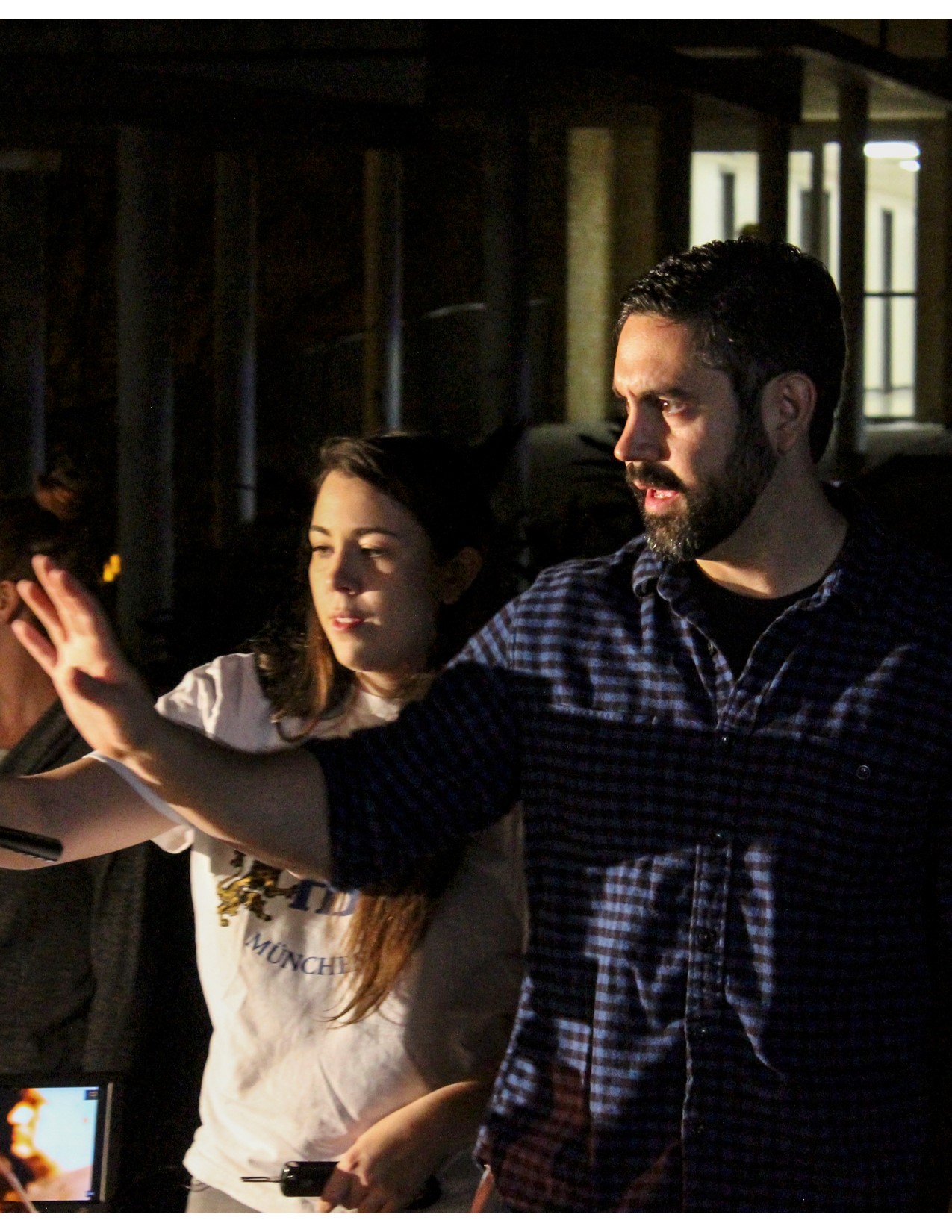 In addition to teaching all facets of film production, from screenwriting to cinematography, Willemin has worked in grip and electric departments on a variety of professional TV and film productions. He has also written and directed various independent documentary and narrative film projects. Recently, Willemin directed a short documentary for Care Centers of Nassau, a local non-profit, and served as cinematographer on a music video for the UK-based band, The Go! Team. In 2017, Willemin took home the award for Best Breakout Screenplay at the Oaxaca Film Festival for his feature-length screenplay, Home, Free.
Willemin does his best to keep students busy, too. Starting last year, JU Films has begun producing Winter and Summer short films. While the scripts for these are written in Willemin's screenwriting classes, the cast and crew are comprised by student volunteers, and are open to film majors and non-majors alike. The group's first film, Grilled, premiered at SunRay Cinema during the annual Jacksonville Short Film Showcase, and went on to screen at Amelia Island's Rendezvous Film Festival, as well as the Miami Independent Film Festival.
Projects like these do much more than just reinforce classroom learning and technical skills. They provide an opportunity for the next generation of filmmakers to work collaboratively in a professional setting, while building relationships and making connections within North Florida's growing film community. JU Films' second short film, Matched, is currently in post-production and expected to premiere in early 2019.
Looking forward, Willemin is focused on keeping the momentum going strong, both on campus and off. He is in conversations to bring the series version of Home, Free to streaming services, as well as producing the inaugural Phin Film Festival. The festival, which will premiere April 6, 2019, will provide student filmmakers a showcase for their best projects, while giving the greater University community a peek into the future of film in Florida.
The future is bright for the JU Film program. Building off of one of their largest incoming freshman classes and JU Film continues to strive to create master visual storytellers who can connect with their audiences intellectually and emotionally.