Naval Reserve Officer Training Corps (NROTC)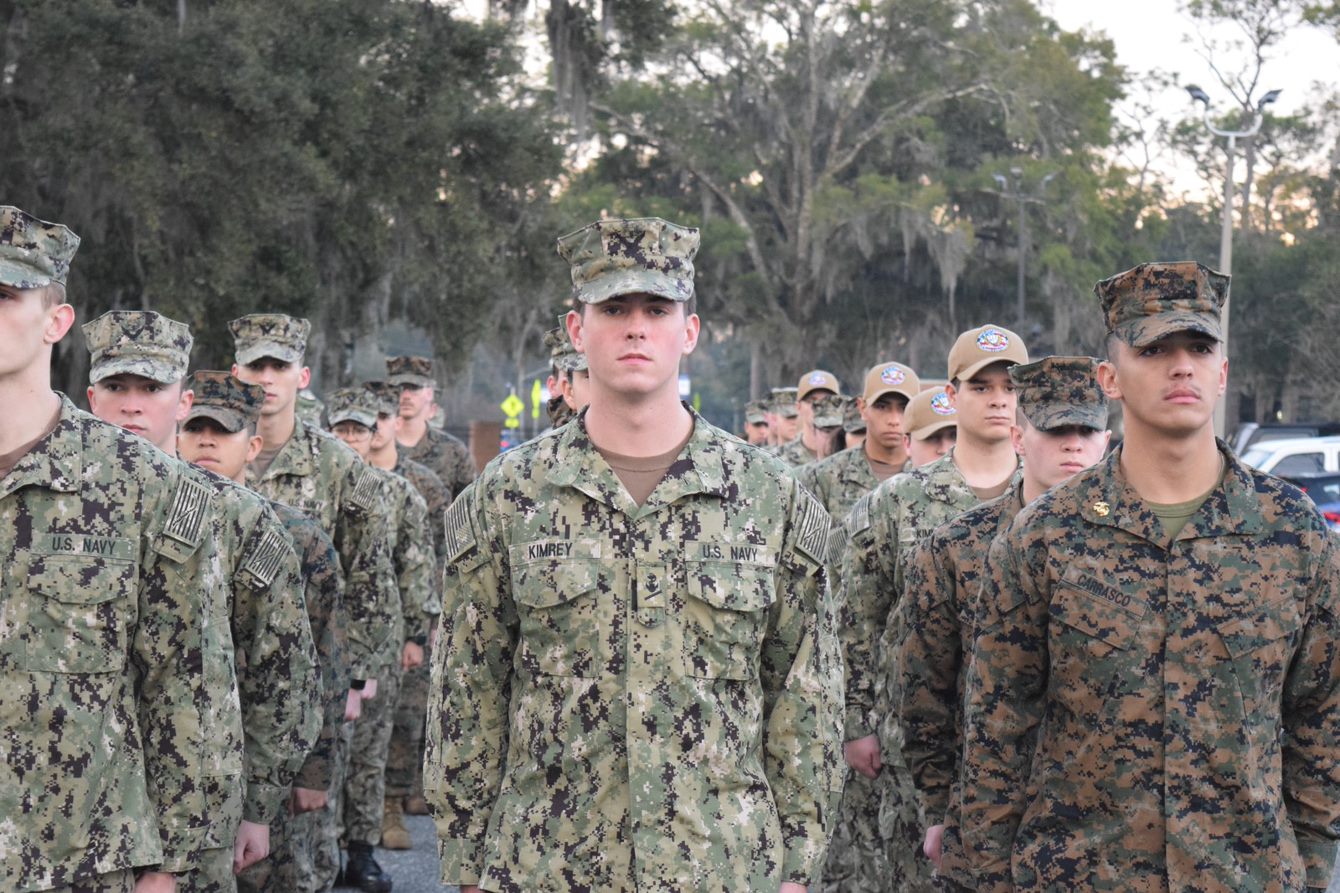 Leadership. It's not something you can learn in a textbook. It's not something you can practice on your own. Leadership is a skill – and an art – that must be developed, nurtured and practiced in the company of your peers and other great leaders.
At Jacksonville University, you can get real experience in leadership and prepare for a career like no other by joining our prestigious Naval Reserve Officers Training Corps program. As an NROTC student, you can choose your major. You will also be required to complete Naval Science courses and attend drill sessions. NROTC students manage their own battalion experiences, including physical fitness, professional development, social and intramural activities. When NROTC students complete their bachelor's degree, they are commissioned as an Ensign in the U.S. Navy or a Second Lieutenant in the U.S. Marine Corps. They also possess some of the skills most sought after in today's college graduates – professionalism, discipline, honor and commitment.
TO SCHEDULE AN OFFICER INTERVIEW
Recruiting Officer
nrotcrecruiter@ju.edu
(904) 256-7488
(904) 256-7499 (Fax)

JACKSONVILLE UNIVERSITY'S
OFFICE OF ADMISSIONS
904-256-7000 or 800-225-2027
admissions@ju.edu