College of LawStudent Affairs and Support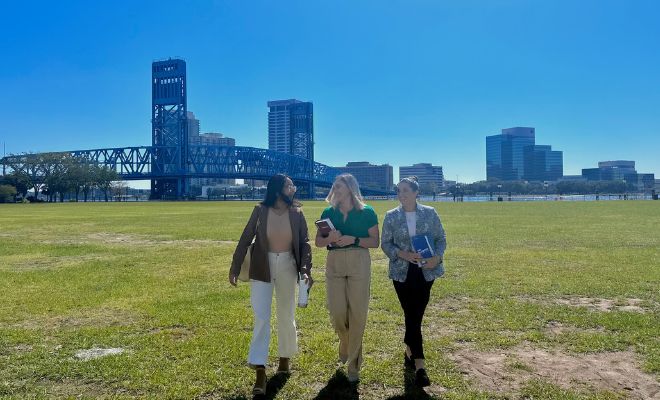 Welcome!
"I consider it an honor and a privilege to support our law students throughout their educational journey...I provide personalized support to each of our law students, serving as student advocate, advisor, and problem solver, and am a direct conduit to a broad range of student services."
Tom Taggart, Associate Dean of Students
Overview of Student Experience, with Tom Taggart
Hello! I'm Tom Taggart, Associate Vice President of Student Experience, and my true passion is helping young people achieve life goals. I consider it an honor and a privilege to support our law students throughout their educational journey. I have eight years of prior experience working with law students in the same capacity, and I enjoyed every minute of it. I provide personalized support to each of our law students. I serve as student advocate, advisor, and problem solver. I'm also a direct conduit to a broad range of student services. I'm available twenty-four seven and each student has my cellphone number. I provide assistance with Bar and CLI applications, and regular guidance with any character and fitness concerns. I also serve as advisor to student organizations and affiliations. I'm grateful for the opportunity to personally support and encourage our law students from enrollment to successful completion of the bar exam. Law school is life changing and I'm thrilled to be a part of it.
Student Support and Resources
Bar and CLI Application Support
The College of Law's Associate Dean of Students provides regular assistance to law students in support of their applications to the Bar and in pursuit of Certified Legal Intern status. Students may request meetings with the Associate Dean on a one-on-one basis to address questions and concerns associated with the application process and timing. In addition, the Associate Dean facilitates annual on-campus informational meetings with Bar authorities, including the Florida Board of Bar Examiners.
Guidance with Character & Fitness and Bar Admission Requirements
In addition to a bar examination, there are character, fitness, and other qualifications for admission to the bar in every U.S. jurisdiction. Applicants are encouraged to determine the requirements for any jurisdiction in which they intend to seek admission by contacting the jurisdiction. Addresses for all relevant agencies are available through the National Conference of Bar Examiners. The College of Law's Associate Dean of Students is a resource for law students for any questions or concerns related to character and fitness and bar admission processes.
Law School Application Amendment Process
On the College of Law application for admission, students are required to disclose a history of legal and disciplinary issues. Each student has a continuing duty to update this information beginning from the time the law school application is submitted until the time the student sits for the bar exam. This information includes, but is not limited to, any legal or disciplinary issues occurring during the time a student is enrolled at the College of Law or any information that may not have been disclosed at the time of the original admission application. Students needing to update or change information on their admission application should notify the College of Law's Associate Dean of Students in writing or in-person within thirty (30) days of any occurrence. The Associate Dean is a resource for students for any questions or concerns related to disclosures on law school and bar applications.
Student Health Center
Enrolled students at the College of Law have access to the Student Health Center (SHC) on Jacksonville University's (JU) Arlington campus. The SHC staff include DNP, PMHNP, APRN, and MSN credentialed staff.
Students who choose to pay the Student Health and Wellness Fee are allowed unlimited office visits with no charge for the provider services. There are, however, nominal fees to cover the cost of supplies for laboratory testing, procedures, gynecological exams, and immunizations. Please visit the SHC website to learn more about services, how to schedule an appointment (the SHC does not take walk-ins), and visit the patient portal.
Student Counseling Center
Enrolled students at the College of Law have access to services provided through JU's Student Counseling Center (SCC) housed on the Arlington campus. SCC staff include Ph.D. and M.S. degreed therapists, employed by JU, committed to providing support to the campus community.
As graduate students, College of Law students also have free access to therapy and counseling services through The Virtual Care Group via HIPAA-compliant telehealth technology. The Virtual Care Group is an external service providing round-the-clock access and coverage. JU invests in this external service to better meet the support, mental health, and scheduling needs of our graduate student population who often work outside of class hours. Law students are not capped on the number of requested counseling appointments during in their tenure at the College of Law. If, for any reason, the SCC is unable to provide the services that would be most beneficial to the student, the staff will work to find the appropriate resources and level of care to fit the student's individual needs. College of Law students also have access to non-clinical Student Counseling Center services including consultation, referrals, workshops, outreach, and virtual resources. The SCC website provides helpful information about mental health, wellness, resources, counseling services, and more.
Disability Support Services
The Office of Disability Support Services (DSS) works with JU faculty and staff to ensure that reasonable accommodations are made to allow students an equal opportunity to learn in the classroom and to have access to all areas of the JU campus, including the College of Law. While some disabilities are primarily physical, DSS recognizes that others are psychological or involve specific disabilities of the learning process. DSS offers assistance including course scheduling, counseling in faculty/peer relations, guidance in lifestyle management, classroom or learning accommodations, and more. Students should register disabilities with the DSS office prior to the start of each semester. The DSS office works in close partnership with the College of Law's Associate Dean of Students in support of students.
Nellie Fund
The Nellie Student Support Fund is administered through the JU Office of Student Life. The fund assists current JU students experiencing financial hardship due to unexpected, emergency-type situations such as accidents, illness, death of a family member, fire damage, or need for temporary housing. JU students, including law students, may apply for financial support when they have exhausted all other resources. This funding is not intended to replace or supplement existing financial aid and does not have to be repaid. Expenses covered could include medications or other medical care, books and essential academic expenses, safety needs, travel costs related to death or significant illness of a family member, among others.
CARE Form
Any member of the JU community, including law students, has the ability to submit a CARE form for themselves or others who need specific support. This referral process allows the College of Law's Associate Dean of Students to provide timely support to students who are struggling with personal matters including mental health, substance abuse, heath concerns, and more. For more information and to refer a student of concern, please visit the CARE form.
Complaint Procedures
Jacksonville University College of Law (COL) fosters a culture of care, concern, and support for students and student concerns. The COL strives to maintain open communications with students to optimize student success and the student experience. Students are encouraged to share issues or concerns with the Associate Dean for Student Affairs, and/or other administrators, as those matters arise.
The COL encourages students to resolve issues or concerns through informal means. When informal resolution is not achievable or practicable, students may choose to submit a formal complaint. A formal complaint is a request for the resolution of a problem, conflict, concern, or issue that negatively impacts students and their experience. The COL has two formal complaint processes, and both are initiated through specific electronic forms: the College of Law General Complaint Form and the College of Law ABA Standard 510 Complaint Form.
Title IX
Formal complaints that involve gender discrimination and/or sexual misconduct are addressed under Title IX and are handled separately from the complaint processes described above and below. To report a Title IX related incident, please contact JU's Title IX Coordinator, Dr. Kristie Gover at 904-256-7067 or Campus Security at 904-256-7585. You may contact the Student Counseling Center for a confidential reporting option at 904-256-7180.
Other Resources
Florida Lawyer's Assistance
Florida Lawyers Assistance (FLA) is an outside support resource available at no cost to law students in Florida. FLA provides confidential assistance and support to lawyers, judges and law students who have been negatively affected in their ability to function in their careers and personal lives by alcohol, drugs, mental health issues, or cognitive decline. FLA fosters identification, intervention, and recovery by providing assessments, referrals, education and maintaining a supportive network of recovering legal professionals.
Florida Bar Association
The Florida Bar Association is the organization of all lawyers licensed by the Supreme Court of Florida to practice law in the state. The Florida Bar offers resources for its members, including discounted products and services, free continuing education courses, a mental health and wellness center, access to lawyers advising lawyers services, and more. Members are also invited to frequent professional development opportunities and resources, such as professional panels, newsletters, and webinars.
American Bar Association
The American Bar Association (ABA) is a membership organization for legal professionals that offers free student membership to law students. ABA membership includes many benefits, including more than 700 hours of free, accredited continuing education programs; access to exclusive networking and legal technological resources; 35+ member groups, with exclusive benefits, to join based on your specific area of law; career resources through the ABA Career Center, including a robust job board. The ABA is the nation's largest voluntary legal association, and connects its members to a wide network of experts within the field of law from all across the country.
Henry Latimer Center for Professionalism
The Henry Latimer Center for Professionalism is a joint project of the Florida Supreme Court and the Florida Bar, and it is named after Judge Henry Latimer who served as a mentor to thousands, instilling in them his passion for equality, excellence, respect, and professionalism. The mission of the Center for Professionalism is to promote the fundamental ideals and values of the justice system within the legal system and to instill those ideals of character, civility, competence, and commitment in all person serving therein. The Florida Bar's Standing Committee on Professionalism works in tandem with the Center for Professionalism in fulfilling the vision and mission. The Center for Professionalism has a variety of resources for lawyers and law students. Available resources for law students include, but are not limited to, the Law School Handbook, the Professionalism Handbook, and a series of Law School Handbook Videos.
---
Accreditation Information
Consistent with accreditation protocol dictated by the American Bar Association (ABA), the Jacksonville University College of Law began the accreditation process in the spring of 2023. Our goal and highest priority is to achieve provisional accreditation by the time our first class of students graduates. The College of Law is not currently approved by the American Bar Association (Council of the American Bar Association Section of Legal Education and Admissions to the Bar, 321 North Clark Street, Chicago, IL 60654, 312-988-6738) and makes no representation to any applicant that it will receive approval from the Council before the graduation of any matriculating student.
Jacksonville University
General Counsel
2800 University Blvd N, Jacksonville, FL 32211
904-256-7549
Explore the College of Law
Contact Information College of Law Student Support Services
VyStar Tower, 18th Floor 76 South Laura St. Jacksonville, Fla. 32202

Email: ttaggar@ju.edu
Quick Links