College of LawLaw Library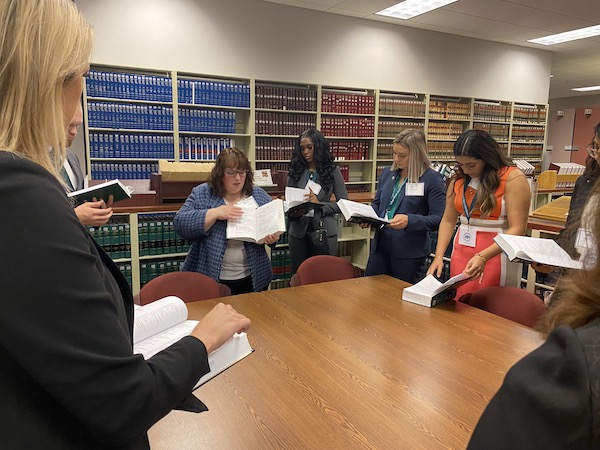 a welcome message from your law librarian
I am excited to welcome you to the College of Law Library and Resource Center. It is the Center's mission to create a space that supports the teaching, learning, and research of our faculty, students, and staff. My goal is for the space to be conducive to study, collaboration, and contemplative thought. Consider the Library and Resource Center a flexible space for you to use in a way that is best suited for your needs, whether it is in the quiet study space, group study space, or one of the many nooks and crannies throughout our campus. In addition to the print volumes and digital resources, I have study aids to help students dive deeply into class content. I have stocked the office supplies for when you just need a pen or a stapler. And, of course, a helpful Law Librarian! Please don't hesitate to see me for research help or just to say hello.
Again, welcome! I'm glad you're here.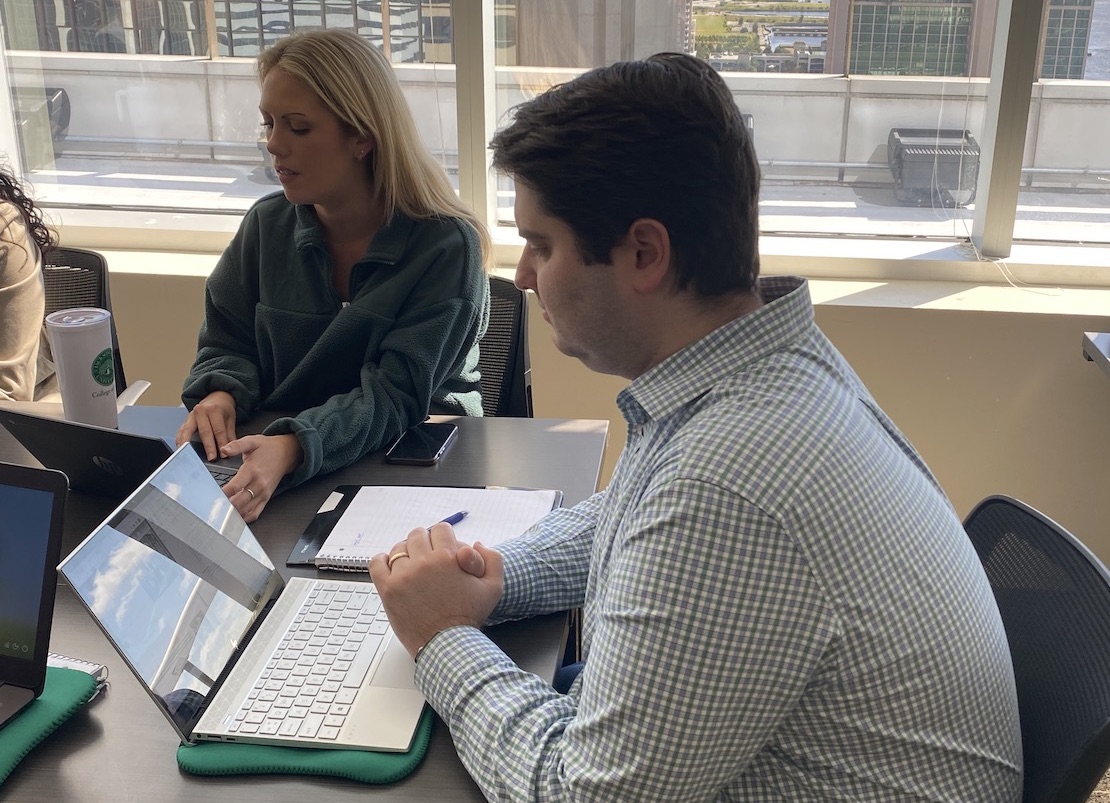 Study Spaces
Quiet and collaborative study spaces are located in multiple locations in our College of Law. Equipped with comfortable seating options and technology that allows students, faculty, and staff to share their screens and stream into virtual classes and meetings, our campus community is able to work together on group projects and study sessions or utilize our space while borrowing the law library's reference materials.
Access to Courthouse Resources
The Jacksonville University College of Law is uniquely positioned in downtown Jacksonville, close to both the state and federal courthouses, where students can take full advantage of accessing a courthouse library before graduating from law school. The College of Law Librarian teaches research workshops to familiarize students with what these law libraries can offer so the students can see legal research in an actual courthouse setting, gaining invaluable experience to build skills, knowledge, and confidence to take with them into practice.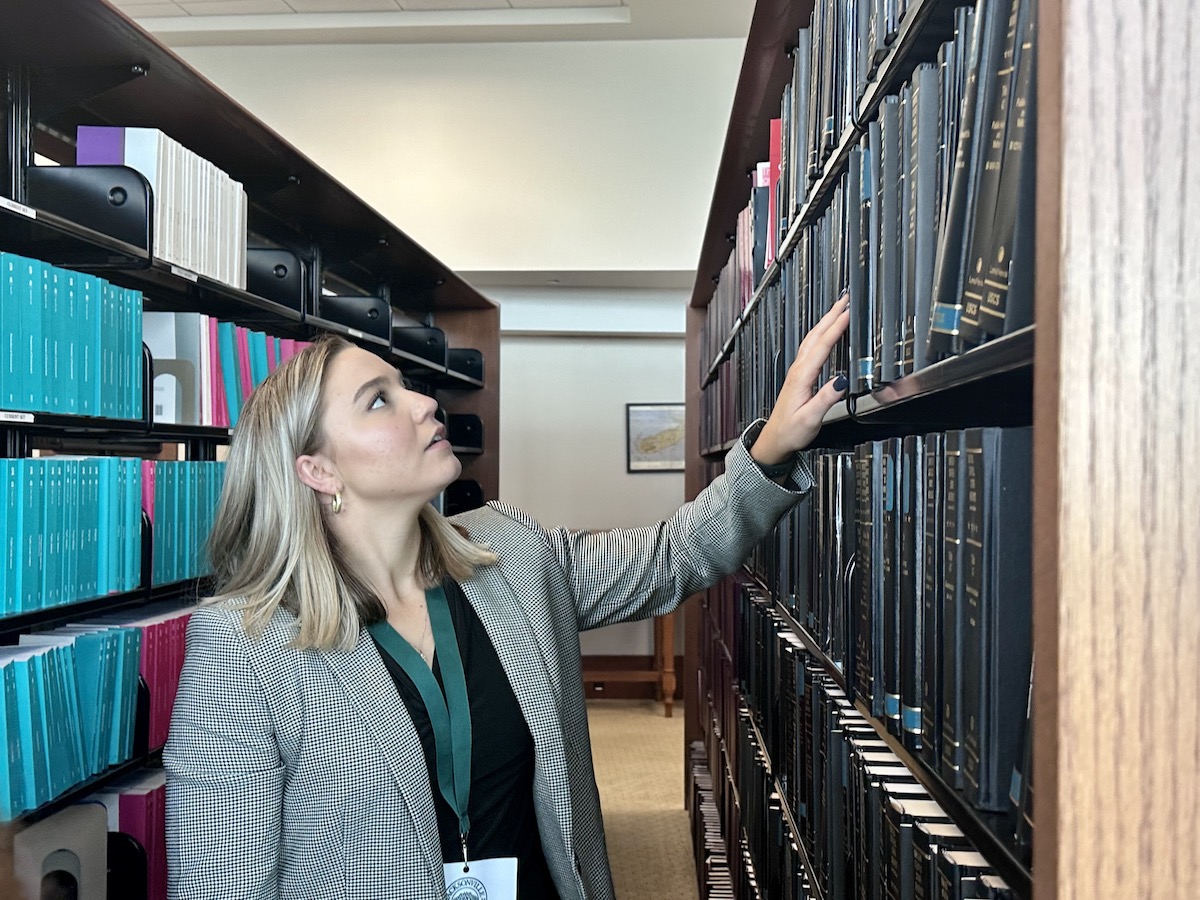 Guest Hours
Mon – Fri: 8:00 a.m. – 6:00 p.m.
Extended hours of access may be offered to students during different periods of the academic calendar as appropriate to the study of law.
Questions?
For general library questions, please email lawlibrary@ju.edu
We also offer law students the opportunity to schedule a convenient time to meet with the law librarian virtually or in-person.
Accreditation Information
Consistent with accreditation protocol dictated by the American Bar Association (ABA), the Jacksonville University College of Law began the accreditation process in the spring of 2023. Our goal and highest priority is to achieve provisional accreditation by the time our first class of students graduates. The College of Law is not currently approved by the American Bar Association (Council of the American Bar Association Section of Legal Education and Admissions to the Bar, 321 North Clark Street, Chicago, IL 60654, 312-988-6738) and makes no representation to any applicant that it will receive approval from the Council before the graduation of any matriculating student.
Jacksonville University
General Counsel
2800 University Blvd N, Jacksonville, FL 32211
904-256-7549
Explore the College of Law
Contact Information Law Library
VyStar Tower, 18th Floor 76 South Laura St. Jacksonville, Fla. 32202
Phone: (904) 256-8862
Email: cskinne4@ju.edu
Quick Links