College of LawConsumer Information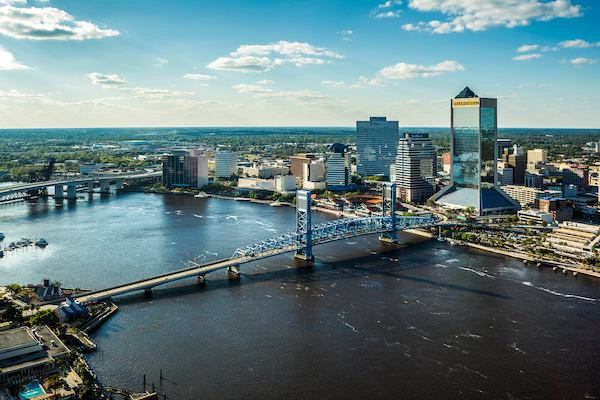 ABA Required Disclosures
The following information about Jacksonville University College of Law is provided in accordance with American Bar Association (ABA) Standards and Rules of Practice.
Accreditation
Consistent with accreditation protocol dictated by the American Bar Association (ABA), the Jacksonville University College of Law will begin the accreditation process in the spring of 2023. Our goal and highest priority is to achieve provisional accreditation by the time our first class of students graduate. The College of Law is not currently approved by the Council of the Section of Legal Education and Admissions to the Bar of the ABA and makes no representation to any applicant that it will receive approval from the Council before the graduation of any matriculating student.
In the last decade, Jacksonville University has received full accreditation for over 30 programs ranging from healthcare to business administration, and is fully accredited through the Southern Association of Colleges and Schools Commission on Colleges (SACSCOC).
ABA Standard 509(b) Report
The ABA Standard 509 Information Report includes the following:
Admissions data
Tuition and fees, living costs, and financial aid
Conditional scholarships (No scholarships offered by the College of Law are conditional on future academic performance beyond College of Law requirements to remain in good academic standing.)
Enrollment data, including academic, transfer, and other attrition
Numbers of full-time and part-time faculty, professional librarians, and administrators
Class sizes for first-year and upper-class courses; number of seminar, clinical and co-curricular offerings
Employment outcomes
Bar passage data
The College of Law's first cohort will graduate in 2025. Information required under ABA Standard 509(b) will updated accordingly.
2022 Standard 509 Information Report
Other Required Disclosures: Standards 509(c)
Student Learning Outcomes
As part of the Jacksonville University College of Law's mission to provide quality legal education, the Law faculty established the following learning outcomes, with the expectation that every student will have attained competence in each area by the time of graduation.
1. Demonstrate knowledge and understanding of the conceptual frameworks, principles, and procedural rules in areas of substantive law.
2. Identify legal issues and questions raised by different factual conditions.
3. Demonstrate competency in legal research, analysis, reasoning, and problem-solving.
4. Demonstrate the ability to engage in effective written legal analysis and transactional documents.
5. Demonstrate the ability to effectively engage in oral communication in the legal context, including advocacy and negotiation.
6. Understand the professional and ethical responsibilities to clients, the legal system, and society.
7. Model appropriate professional and ethical conduct.
8. Understand cross-cultural competency, the impact of bias and racism in the law, and the responsibility of lawyers to improve access to justice for all members of society.
Credit Hours For Coursework
The College of Law adheres to federal law and ABA definitions of a credit hour. ABA Standard 310(b) provides a "credit hour" is an amount of work that reasonably approximates:
not less than one hour of classroom or direct faculty instruction and two hours of out-of-class student work per week for fifteen weeks, or the equivalent amount of work over a different amount of time; or
at least an equivalent amount of work as required in subparagraph (1) of this definition for other academic activities as established by the institution, including simulation, field placement, clinical, co-curricular, and other academic work leading to the award of credit hours.
The College of Law currently operates on 15-week semesters in the Fall and Spring and an 8-week Summer term, inclusive of reading days and final exams. For College of Law purposes, in-class time is calculated in 50 minute "hours" per credit over 15 weeks, or other equivalent for more-condensed courses. All faculty instruction time is calculated at this rate. All other academic time is calculated in 60-minute hours. This means that at least 42.5 total hours, accumulated through some combination of in-class and out-of-class time, are required for a "credit hour."
Other Disclosures and Documents
Admissions

Standards for admission
The Jacksonville University College of Law evaluates applications for admission holistically.
Class of 2025 profile

Qualifications for admission to the bar

In addition to a bar examination, there are character, fitness, and other qualifications for admission to the bar in every U.S. jurisdiction. Applicants are encouraged to determine the requirements for any jurisdiction in which they intend to seek admission by contacting the jurisdiction. Addresses for all relevant agencies are available through the National Conference of Bar Examiners. The necessary questions will be included in the JU application.

Faculty and administration profiles
Compliance with ABA Standards
Any student who believes that the Jacksonville University College of Law is out of compliance with any of the applicable ABA Standards may submit a written complaint to Vice Dean Margaret Dees. All complaints will be handled within 14 class days. Any appeal shall be filed with the Academic Standards Committee within 14 class days of the Vice Dean's decision.
Shortcuts
Contact Information College of Law
VyStar Tower, 18th Floor 76 South Laura St. Jacksonville, Fla. 32202
Phone: (904) 256-7169
Email: mdavenp@ju.edu
Quick Links