College of LawJuris Doctor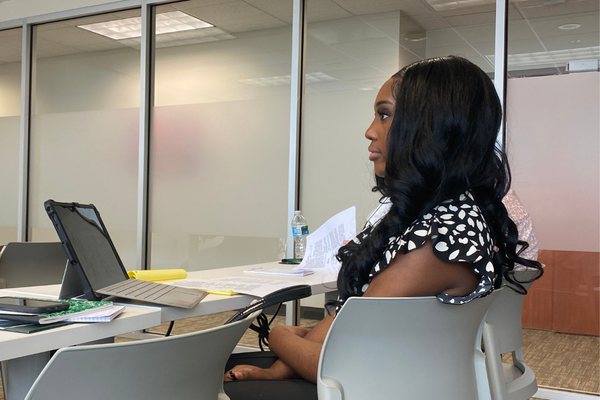 Why Jacksonville University?
The College of Law is located in the heart of downtown Jacksonville, Florida. With state-of-the-art classrooms just a short walk from county and federal courthouses, legal offices, and government centers, students are immersed in the vibrant legal community. Against this backdrop, students will not only work closely with faculty who are committed to student success, but also establish meaningful relationships with professionals already in the industry.
Jacksonville University's Juris Doctor students will have unique opportunities to leverage interdisciplinary experiences to earn graduate certificates alongside their law degree through existing advanced programs at the University, including programs in business, healthcare, fine arts, marine science, technology, public policy, and more.
START YOUR APPLICATION
Our Fall 2023 term is now open!
Want to start sooner? We are still accepting applications for the Spring 2023 term. The priority deadline to apply for Spring is December 1. Applications received after this date will be reviewed as space is available in the cohort.
Virtual Information Session
Attendees will have the opportunity to meet with an admissions counselor to learn more about the program and learn how to strengthen their applications for law school.
Thursday, October 27, 2022
6:00 p.m.
Register Now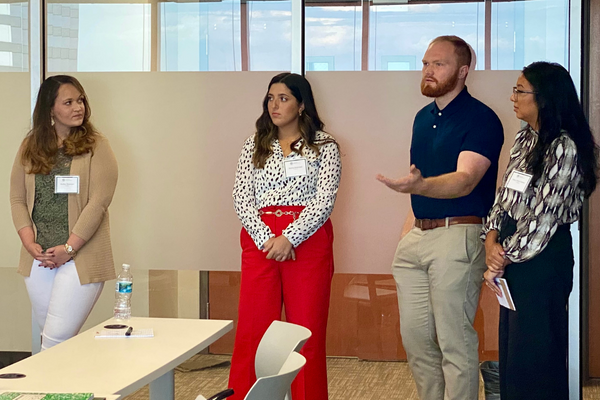 More About Our Program
Jacksonville University's Juris Doctor degree is a full-time postbaccalaureate program designed to be completed in three years. The first year of the J.D. curriculum provides a student with a grounding in fundamental legal practice and doctrines of the law that they will need throughout their career. Second and third-year students have the ability to put these skills to practice in residency-based learning. Students will also be able to leverage interdisciplinary experiences alongside their degree. The J.D. program at Jacksonville University will prepare students for a successful career in the legal industry.

A sampling of the courses J.D. students can expect in the first year of the program:
Civil Procedure I & II

Contracts and Sales I & II

Torts I & II

Legal Reasoning, Research and Writing I & II
Education Made AffordableMerit Scholarships
Here at Jacksonville University, we believe in making exceptional, private school education affordable. All Juris Doctor applicants will be considered for merit scholarships up to $14,400. No additional application needed for merit scholarship consideration.

Juris Doctor three-year program cost breakdown:
| | |
| --- | --- |
| Annual tuition cost | $36,000 |
| Annual fees | $380 |
| One-time document fee | $150 |
Admissions Requirements
Our Fall 2023 term is now open!
Want to start sooner? We are still accepting applications for the Spring 2023 term. The priority deadline to apply for Spring is December 1. Applications received after this date will be reviewed as space is available in the cohort.
The Jacksonville University College of Law is currently waiving application fees.
Completed JU application
Law School Admission Test (LSAT) scores

Official Transcripts for all colleges and universities attended

Resume or

Curriculum Vitae

Personal Statement
Two letters of recommendation
The following are optional additions to your application:

LSAT writing scores
GRE Scores
Have questions regarding the application process? Please visit our Frequently Asked Questions page.
Student Resources
Jacksonville University and the College of Law are dedicated to the success of our students, from the day you apply to your first day as a practicing attorney and beyond. You will build personal relationships with our expert faculty and staff who will mentor you through law school, help you understand the requirements of qualifying for admission to the bar, support your preparation for the bar exam. and offer career counseling. In addition to the College of Law faculty and staff, the University's institutional resources including financial aid, career management, and disability support are available throughout your law school career.
Jacksonville University also offers support for military and veteran students. The U.S. News and World Report named Jacksonville University "one of the most military-friendly college campuses in the United States." Learn more about JU's veteran resources.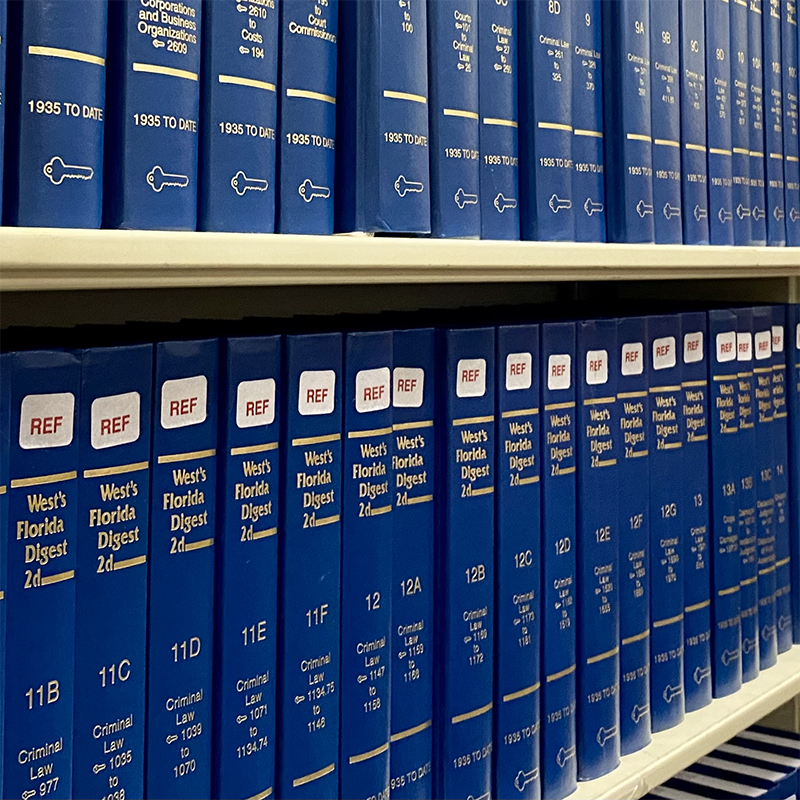 Consistent with accreditation protocol dictated by the American Bar Association (ABA), the Jacksonville University College of Law will begin the accreditation process in the spring of 2023. Our goal and highest priority is to achieve provisional accreditation by the time our first class of students graduates. The College of Law is not currently approved by the Council of the Section of Legal Education and Admissions to the Bar of the ABA and makes no representation to any applicant that it will receive approval from the Council before the graduation of any matriculating student.
In the last decade, Jacksonville University has received full accreditation for over 30 programs ranging from healthcare to business administration, and is fully accredited through the Southern Association of Colleges and Schools Commission on Colleges (SACSCOC).
Request for Information
Loading...
Contact Information College of Law
VyStar Tower, 18th Floor 76 South Laura St. Jacksonville, Fla. 32202

Email: graduateadmissions@ju.edu
Quick Links