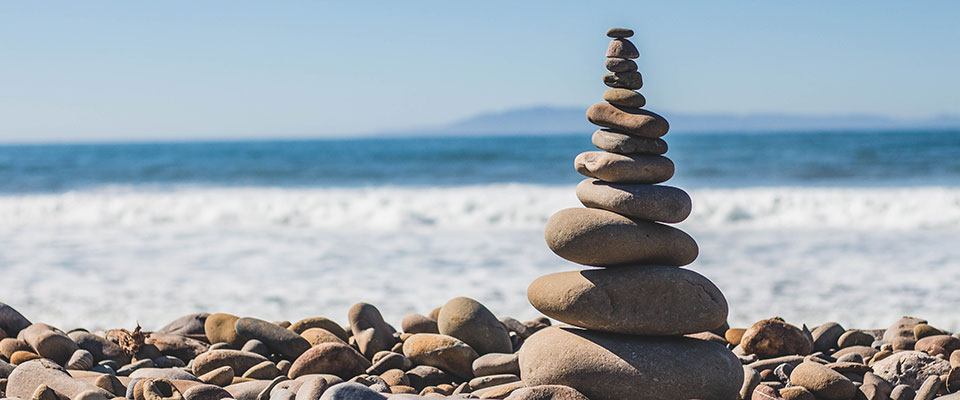 Student Counseling Center
IMPORTANT UPDATES REGARDING COVID-19
Click here for JU campus-wide updates.
Update 3/20/20: The JU Student Counseling Center is committed to providing support to the JU community during difficult and uncertain times. In line with University precautions and CDC recommendations, the SCC has moved student counseling services online until normal campus operations resume. We are using a secure client portal that allows us to continue meeting student needs through either secure messaging or telehealth technology, as appropriate. Changes to status of scheduled appointments will be communicated either through email or secure client portal.
If you are a current client at the SCC, an invitation to our secure client portal has been sent by email (scc@ju.edu). Use the provided instructions so that we can communicate with you directly to coordinate how we can best support you over the next several weeks. We are responsive and available during normal business operating hours.
If you are a JU student without portal access and would like to request a telehealth meeting with a counselor, you can do so by filling out the form linked below. Please use your JU email address. Within 48 hours, you should receive an invitation to the secure client portal where we will work with you to meet your needs.
If you have any questions or problems with our secure client portal, please email scc@ju.edu or sking5@ju.edu. If you need emergency assistance, please don't hesitate to use the crisis line at 1-800-273-TALK (8255) or text HOME to 741741. If you are in the state of Florida, Florida Blue has also offered a free helpline during COVID-19 and can be reached at 1-833-848-1762.
For helpful information and resources about how to maintain your mental health, check out our Resources page, which we will continue to update on a regular basis.
About Us
At the Student Counseling Center (SCC), we are committed to the development of the whole person: academically, personally, socially, and ethically. We believe that a student's intellectual and personal development are inseparable, and we are here to help students reach their potential as individuals, both academically and personally.
If, for any reason, we are unable to provide the services that would be most beneficial to you, we will work with you to find the appropriate resources and level of care to fit your individual needs.
Staff
The SCC staff consists of professionally licensed counselors, as well as pre-licensed counselors and mental health graduate students working under the supervision of a licensed counselor.
| | | |
| --- | --- | --- |
| Kristin Alberts, Ph.D | Director | kalbert@ju.edu |
| Jennifer Weldon, Ph.D | Assistant Director & Training Director | jking7@ju.edu |
| Monica St. George, M.S. | Counselor & Community Engagement Coordinator | mstgeor1@ju.edu |
| Stacy King, M.S. | Clinical Care Coordinator | sking5@ju.edu |
Common Topics of Counseling
There are a variety of issues that might bring a student to the SCC, and no concern is too large or too small. Some of the possible reasons for seeking counseling include:
Self-exploration, personal growth, stress management, anxiety, depression, adjusting to college, relationship issues, homesickness, decision-making, self-esteem, spirituality, grief and loss, test anxiety, missing classes, trouble concentrating, academic issues, trauma (e.g., abuse, rape, accidents), body-image, eating disorders, sexual identity, alcohol and drug use, sleep problems, anger management, self-harm, and suicidal ideation.
Self-Evaluator
At the SCC, we understand that counseling may not be for everyone. In fact, we often help students make that very decision. If you're not comfortable coming in just yet, know that's perfectly normal, and there are options to help you gain an understanding of what you're going through. The self evaluator is a convenient online tool that may help you identify problems you may be experiencing that are affecting your thoughts, feelings, or behaviors.
Confidentiality
Information shared at the SCC is confidential per Florida law, kept separate from students' academic records, and will not be disclosed to anyone outside of the SCC without your written permission first, except when: 1) The clinician suspects that you are an imminent danger to yourself or others, 2) The clinician has reasonable suspicion of abuse, neglect, or threat of harm to a child, elderly person, or other vulnerable adult, 3) There is a threat to campus safety, or 4) A judge orders the release of your records or your records are otherwise subject to a court order or other legal process requiring disclosure.
To further protect your confidentiality, SCC staff members will not acknowledge that they are familiar with you when outside the Center, unless you acknowledge them first. If you have any questions about our confidentiality policy, please contact our office.
Clinical Care
Individual Counseling
The SCC offers individual counseling services to currently enrolled students at Jacksonville University. Students typically come to the center on a weekly or biweekly basis for 45-50 minute sessions. During these sessions, the counselor and client collaborate to understand specific needs, create attainable goals, and work on processing concerns that arise. Counselors work with clients to determine the appropriate treatment in terms of type and length of counseling, although students typically come to individual sessions around an average of seven times.
If you are a new client, or would like to schedule your first appointment for the 2019-2020 academic year, click the button below. If you are an existing client for the 2019-2020 academic year, please call or visit the office to schedule an appointment.
Crisis Response/Intervention
At the SCC, we understand that sometimes mental health emergencies arise and a student may wish to speak with a counselor immediately. At any time during office hours, a student in crisis may walk in to the SCC and request to meet with a counselor. The SCC staff will determine the appropriate steps to take in each presenting situation. In addition, those needing to speak with someone without waiting for an appointment can take advantage of walk-in hours (see below). If the SCC is closed, or if a student cannot make it to the SCC, we recommend that they call 1-800-273-TALK(8255), text the crisis line at 741-741, call 911, or go to the nearest Emergency Room.
Accelerated Resolution Therapy (ART)
The SCC offers Accelerated Resolution Therapy (ART), which is a technique that can be used to process memories and the associated negative images, affective responses, and physical sensations. ART may be helpful for working through things like trauma, phobias, anxiety, and depression. Many students find relief with just one ART session of 45-90 minutes, although others benefit from a few more to work through their concerns. To inquire about scheduling an ART session, contact the SCC.
HeartMath Biofeedback
The SCC offers education about HeartMath biofeedback devices, which may be used to gain awareness of stress within the body in order to regulate physical responses. This may be useful for things like reducing anxiety, enhancing performance, and improving sleep. HeartMath devices are available for check-out for 30 days at a time, with the support of a counselor at the SCC. To learn more about biofeedback and/or to use a device, contact the SCC.
Walk-in Hours
*suspended until normal campus operations resume*
The SCC has walk-in hours Monday through Friday from 10am-11am, at which time any student may come to the center to speak with a counselor without a previously scheduled appointment. At this time, a counselor will be available to assist you with your individual needs.
Outreach & Education
Upcoming Workshops
The SCC offers educational workshops throughout the year on a variety of topics. These are intended to provide students with skills, resources, and activities to gain a greater understanding of yourself, others, and the world around you, and how to live a happy and fulfilling life here at JU and beyond. You do not need to be a current client of the SCC to attend these workshops, and there is no ongoing commitment. Click the button below to sign up.
No workshops are scheduled at this time due to campus closures. Check back for future offerings.
Outreach Requests
The SCC values spreading awareness and credible information about mental health and wellness. Representatives from the SCC are available to give presentations, lead workshops, sit on panels, and facilitate group activities regarding a wide range of topics.
Possible outreach topics include, but are not limited to:
Stress management, anxiety, depression, time management, drug and alcohol use, relationships, conflict resolution, eating concerns, suicide prevention, sexual assault, mindfulness, biofeedback, self-care, general wellness, and reducing counseling stigma.
To request an outreach service for your class, team, organization, or other group, contact the Community Engagement Coordinator, Monica St. George, at mstgeor1@ju.edu.
Consultation & Referral
Consultations are available to any member of the JU community who has questions about mental health issues, would like to learn more about counseling, is concerned about a student, or would like information on a specific topic. While we understand that sometimes family members or other members of our JU community would like to check in on a student, personal student information, whether or not they are a current client, will not be shared without the student's written consent. The SCC also provides referrals to off-campus resources for students who require psychological testing, psychiatric evaluation, or more intensive counseling. To schedule a consultation or to request referrals, contact the SCC.
Graduate Training
The Student Counseling Center is a clinical training site for graduate student interns completing their Master's level of study. Interns have the opportunity to work with students in individual counseling, collaborate in specialized treatment options, utilize assessments, interact with other on-campus offices, and engage in outreach activities. Interns receive supervision from the licensed clinicians at the SCC.
To inquire about internship opportunities, contact the Training Director, Dr. Jennifer Weldon, at jking7@ju.edu.
We are currently accepting practicum/internship applications for the 2020-2021 academic year. Fill out an application using the link below.