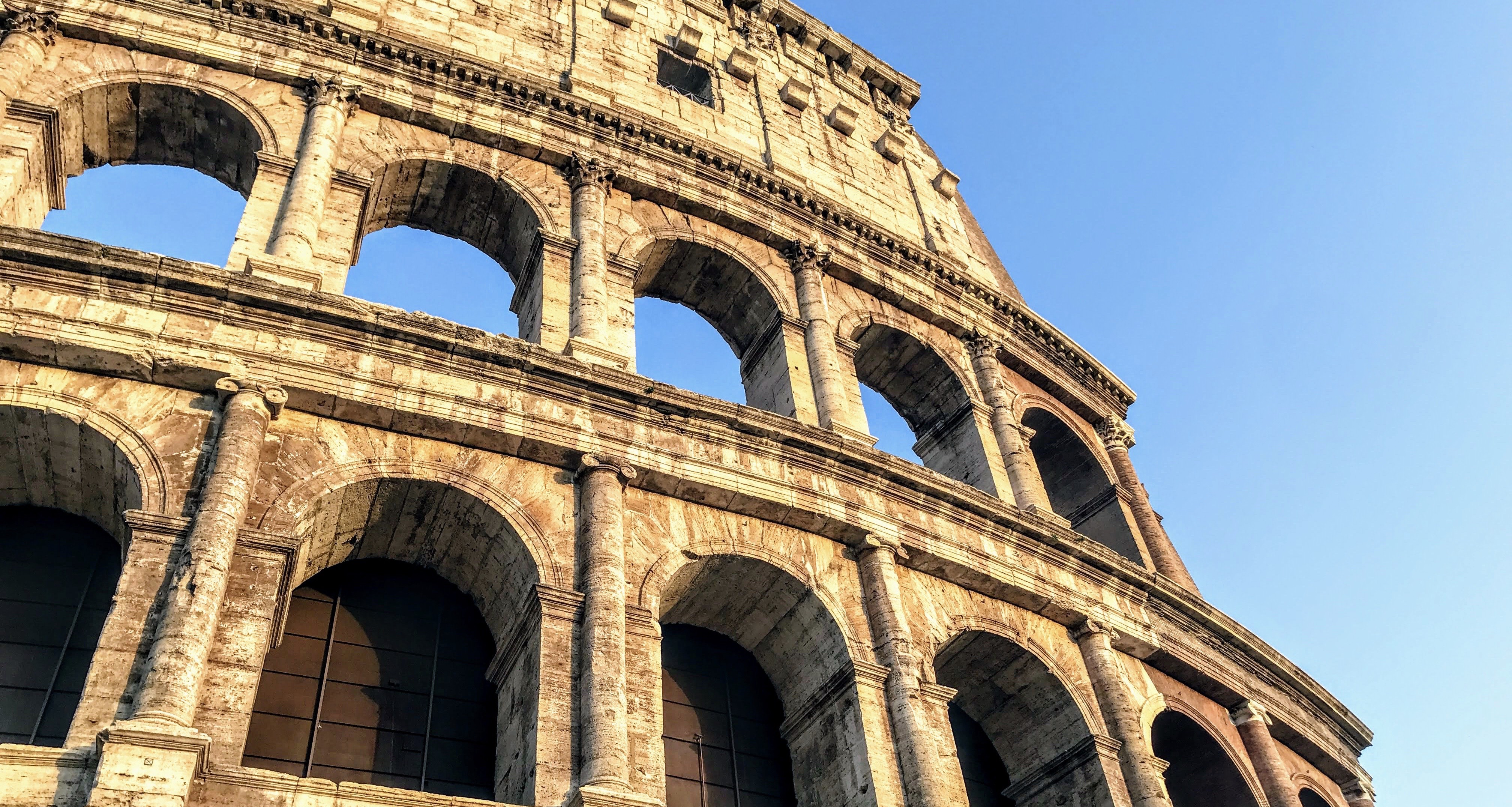 Study Abroad & Away JU 189: First Year Experience in Italy Tour of Italy
Incoming first year students are invited to apply to Jacksonville University's First Year Experience Abroad. Join other first year students, JU peer mentors, and faculty for an engaged learning experience throughout Italy as you tour through Rome, Florence, and Venice in 12 days. The course will begin on August 14th and end on November 16th during the fall semester. At the end of the course, you will travel to Italy on November 26th, and then return in time for the Winter term on December 8th.
This program and course are designed to help make your first year at JU a smooth transition to success, as it mirrors the similarities with stepping into the college environment for the first time with that of traveling and living in a different culture. JU peer mentors will also be attending the trip and take part in your course. You'll learn from these expert student leaders and faculty about how to make the most of your academic career at JU.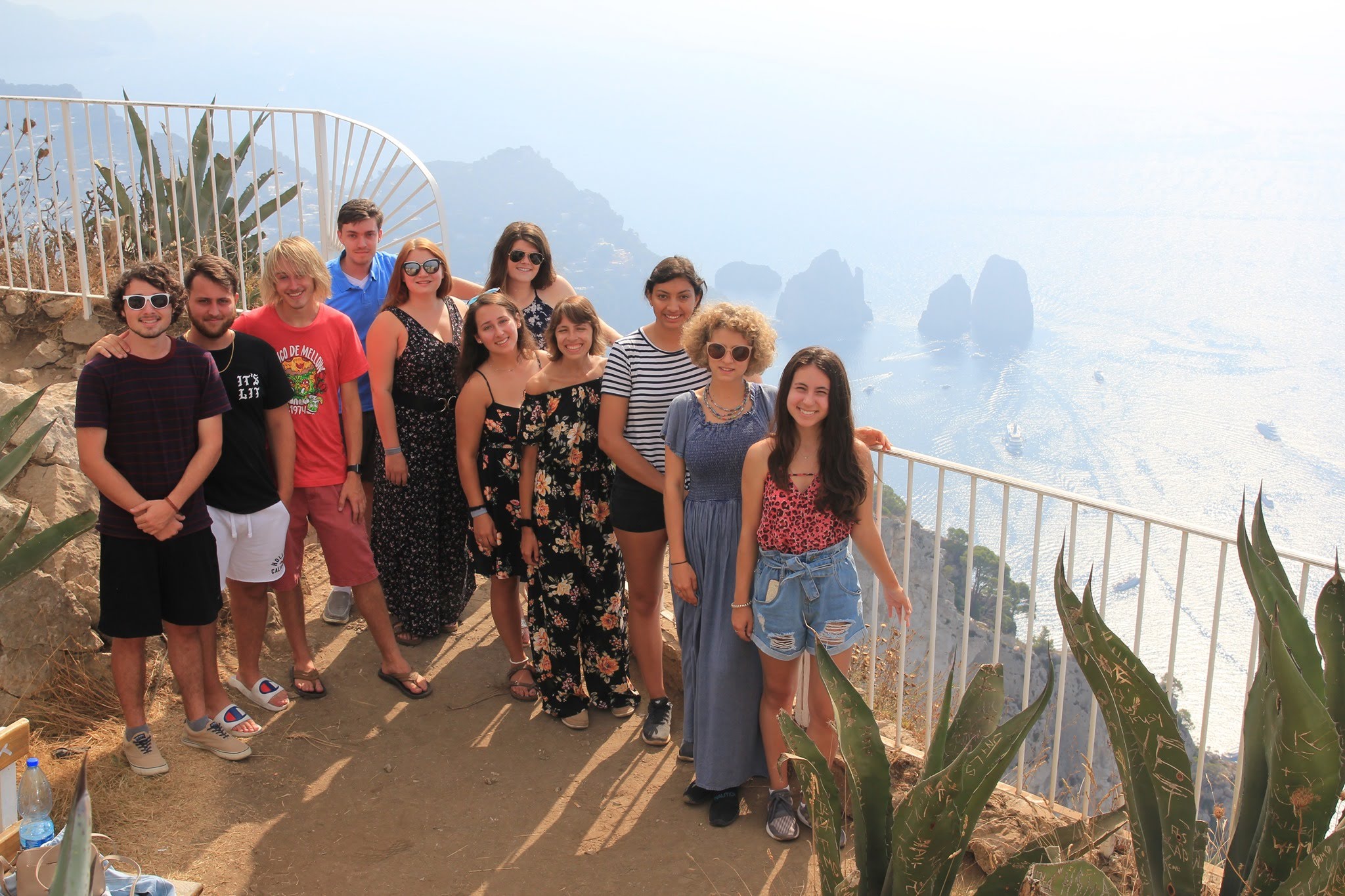 2019 Freshman Experience Abroad Group
Important Dates
Course Dates: August 14 - November 16, 2023

Travel Dates: November 26 - December 8, 2023*
*subject to change

Application & Deposit Deadline: August 1, 2023

Final Payment Deadline (Program Fees): September 1, 2023
How to Apply
Application will be available after May 1, 2023.
By clicking below and creating a Traveler Account will allow us to stay in touch with updates.
Search for JU First Year Experience Abroad - Tour of Italy program for additional trip details.
Submit $500 non-refundable deposit

The $500 deposit is deducted from the total on-site program cost.
On-Site Program Cost
*$3,725 - $4,200 + airfare (subject to change-based on number of travelers)

*This price range is determined based on enrollment. The final on-site program cost will be determined after the application and deposit deadline has passed. The $500 deposit is deducted from the total on-site program cost.
Once students are registered for the 3 credit JU 189 course, the on-site program cost will be added to each student's JU account.
Included in On-Site Program Cost
Airport Pick/Drop-Off
In-country transportation (coach bus & public transportation)
Welcome and Farewell Dinners
Breakfast daily
Shared Accommodations (3 - 6 students per room) in hotels
Group Excursions and entrance fees per itinerary
24-hour emergency access to support services
On-site Program Coordinator
Medical & Accident insurance for each participant
Gratuities to guides and bus drivers and/or similar
Excluded from On-Site Program Cost
Roundtrip Airfare

Students will receive specific instructions on arrival/departure.


Please do not book a flight until you have received these details from Study Abroad & Away.

Meals (unless otherwise specified on itinerary)
Incidentals
Courses
During the Fall Term, students will register for JU-189-153Z for 3 credit hours.
This course is scheduled to meet on Tuesday/Thursday from 2:00pm - 3:15pm.
This program fulfills JU's Experiential Learning undergraduate requirement for graduation. (JU 409)
Standard JU tuition and fees for Fall 2023 apply for the JU 189 course.
(See JU Undergraduate Tuition & Costs)
Enrollment
This program is open to 15 first year students. Additional applicants will be placed on a wait list.
Faculty Leaders
Tiffany Leach
Tiffany Leach is an Associate Professor of Art and Director of the MFA in Visual Arts program at Jacksonville University. Leach completed her Bachelor of Fine Arts in visual arts with a concentration in ceramics at the University of North Carolina at Charlotte. She holds a Masters in Fine Arts degree in visual arts from the University of Georgia. Her work has been exhibited and collected nationally and internationally. Leach has a passion for travel and adventure that has lead to time spent living in Italy prior to teaching at JU, as well as, a month long artist residency this year in Italy. She has spent time visiting in Europe, South Africa, Canada, Mexico and the Bahamas.
Travel Tip: As a seasoned traveler often with two small children in tow, the advice I like to give is pack light, have an open mind for adventure & be flexible!
Dr. Jeremy Stalker
Dr. Jeremy Stalker is an Assistant Professor of Marine Science. He received his B.S. at Michigan State University; his M.S. at the University of Montana; and his Ph.D. at Florida International University. His research interest and areas of specialization include: Hydrology, Stable Isotope, Ionic and Nutrient Geochemistry, Coastal Oceanography, Geophysics, and Forensics. Dr. Stalker is also a passionate advocate of education abroad and the valuable experience it provides for students and faculty. He spent his youth traveling abroad with his parents and continues to honor the family legacy of international education by leading programs abroad with JU students.
Tentative Program Itinerary
Sunday, Nov 26 - Depart the US for Rome
Monday, Nov 27 - Arrive in Rome
Tues, Nov 28 - Rome

Tour Pantheon, Trevi Fountain, Catacombs, etc.

Wed, Nov 29 - Rome
Thurs, Nov 30 - Rome

Day trip to Mount Vesuvius and Pompeii

Fri, Dec 1 - Rome

espresso, gelato, and tiramisu guided walking tour, St. Peter's Basilica, the Vatican and Sistine Chapel

Sat, Dec 2 - Rome

Day Trip to Tivoli, visit Hadrian's Villa, and Villa d'Este

Sun, Dec 3 - Florence

Visit the Cathedral of Santa Maria del Fiore

Mon, Dec 4 - Florence

Day trip to see the Leaning Tower of Pisa
Cooking class at Florence University of the Arts (pending availability)

Tues, Dec 5 - Venice

Tour Doge's Palace, David at Accademia Gallery, etc.

Wed, Dec 6 - Venice

Visit the island of Murano and attend a glass blowing demonstration (pending availability)

Thurs, Dec 7 - Rome
Fri, Dec 8 - Return to US
*Itinerary and dates subject to change
Contact Us
JU Study Abroad & Away
Tiffany Leach
Jeremy Stalker