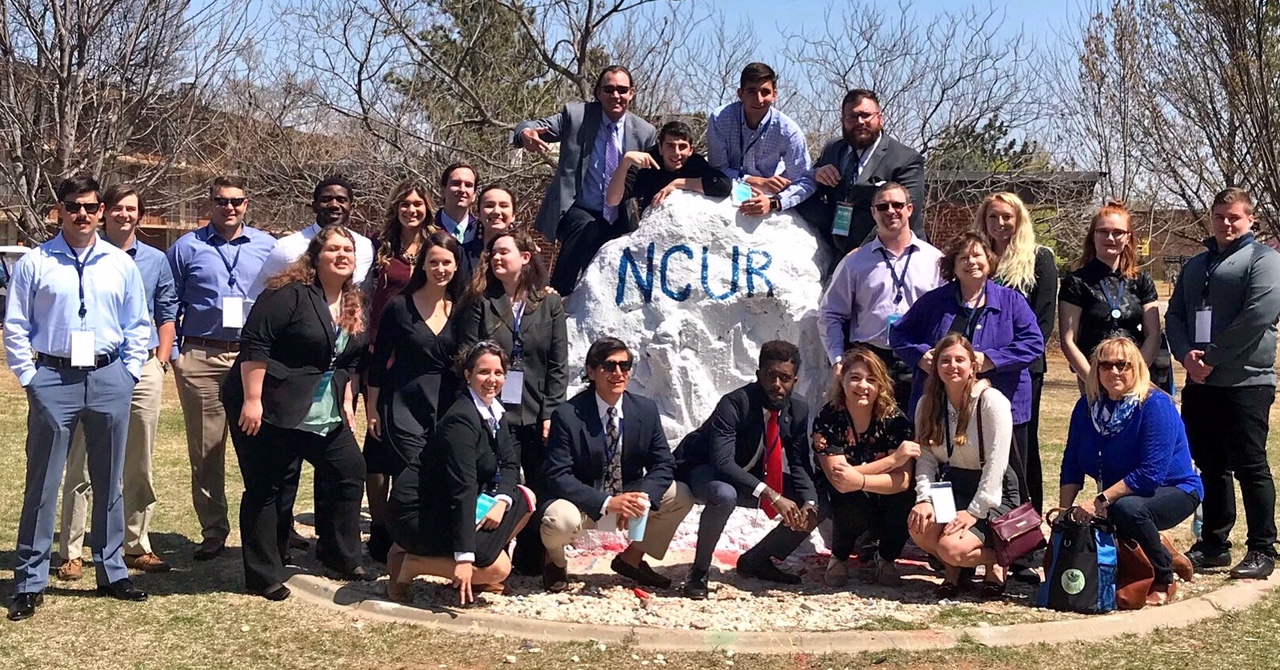 Undergraduate Research
Undergraduate Research (UGR) is student-faculty collaborative research and scholarship that produces, "an inquiry or investigation conducted by an undergraduate student that makes an original or creative contribution to the discipline." Undergraduate Research opportunities include projects in departmental honors, research intensive (RI) courses, and independent studies within RI courses.
Important Dates
March 1, 2019
Deadline for JU Research Symposium abstracts
April 1-2, 2019
JU Research Symposium
April 11-13, 2019
National Council for Undergraduate Research (NCUR) Conference
Meet the Team
The Undergraduate Research Program has two co-directors, Dr. Gretchen Bielmyer-Fraser and Dr. Daniel Moseley. Both Dr. Bielmyer-Fraser and Dr. Moseley are respected scholars, actively involved in research and experiential learning. Dr. Bielmyer-Fraser is currently assessing water chemistry and metal pollution in the lower St. Johns River, as well as investigating stress physiology and metal toxicology in sharks. Dr. Moseley has been involved in interdisciplinary research with faculty from computer science on the intersection of data science and cybersecurity and with students and colleagues in the mathematics department on educational research.