Graduate Students
Sara Brehm
​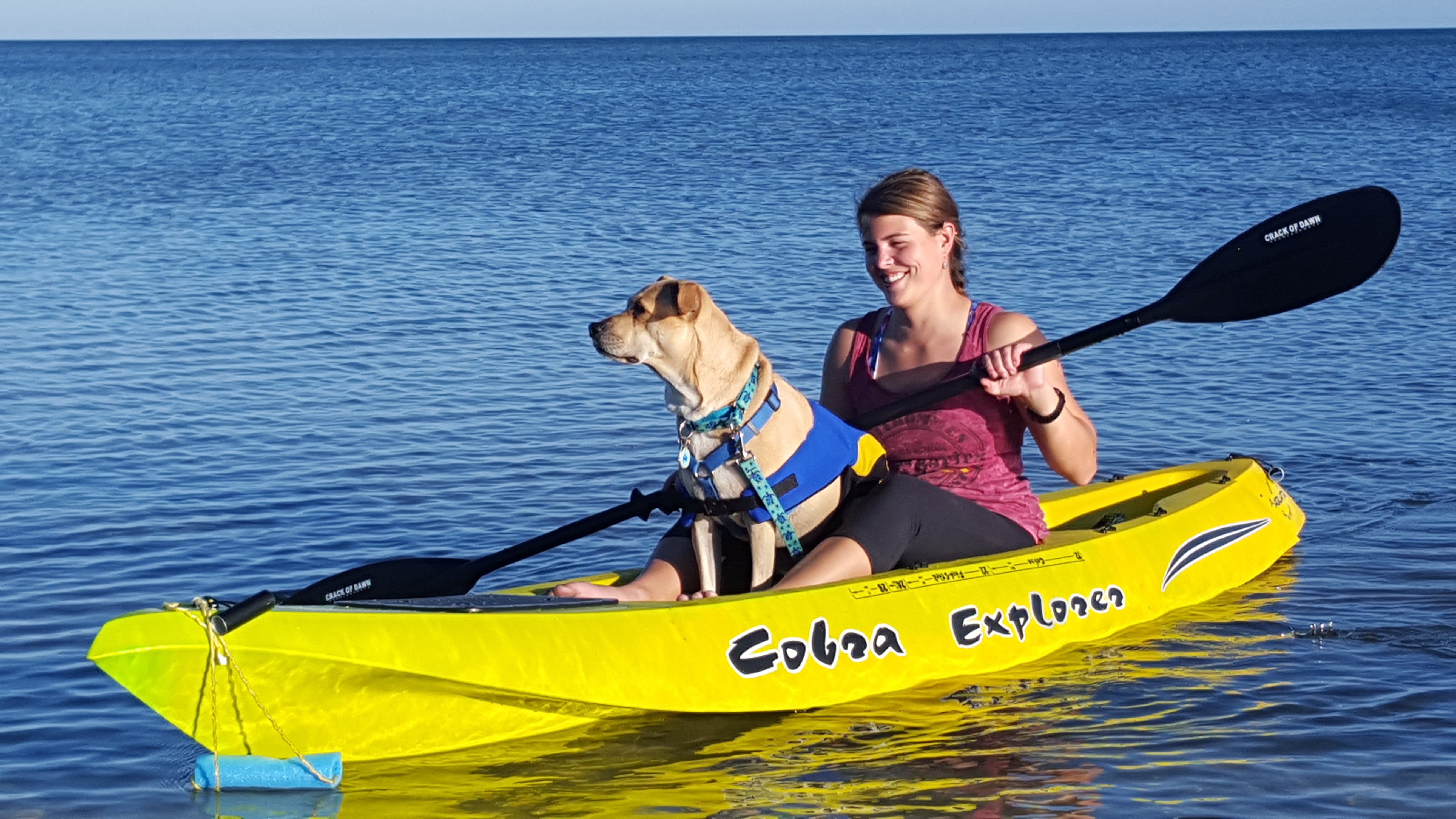 Hello! My name is Sara Schunter. I completed my Bachelor's degree at Jacksonville University and decided to continue my education by working on my Master's degree with Dr. Dan McCarthy. Through my undergraduate experiences, I became very fascinated in Palm Beach County's hardbottom habitat. My passion for underwater photography has created a focused interest in fish communities. For my thesis, I have the opportunity to combine these interests by comparing the changes in fish communities on nearshore hardbottom habitats in Palm Beach County, FL from 1990 and 2014.
Lauren Brogley
Hi! I am Lauren Brogley. I am from Greensboro, MD, and I'm very new to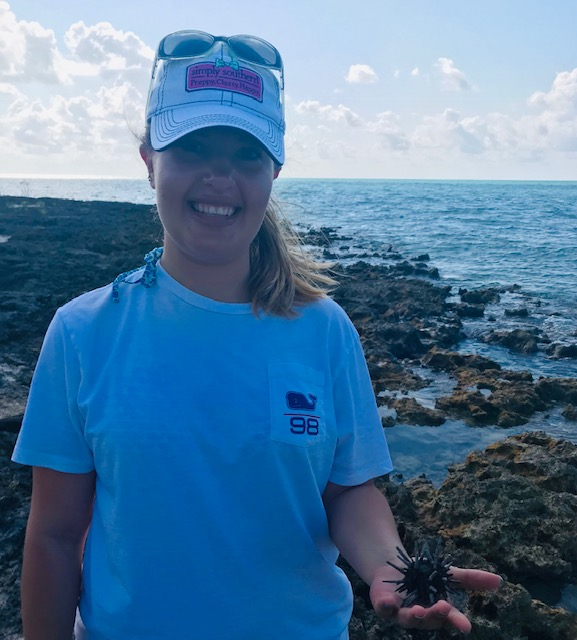 the Jacksonville area. As a young child, I always had a love for science and marine and aquatic life. I received my Bachelor's degree in Biology from Randolph-Macon College in Ashland, VA. My final semester of undergraduate, I took a course in Marine Biology and immediately fell in love with it. We took a trip to the Florida Keys to study species evenness, richness, and ecology, which proved to me that marine biology was the perfect fit for me. As a first year graduate student, I am interested in corals and coral bleaching because of the emptiness that I saw in the Florida Keys, especially after being told how plentiful they used to be. However, for my thesis project I am studying the artificial reefs in the St. Johns River that was deployed in 2014.
Paige Carper
Growing up on Anna Maria Island, Florida gave me an appreciation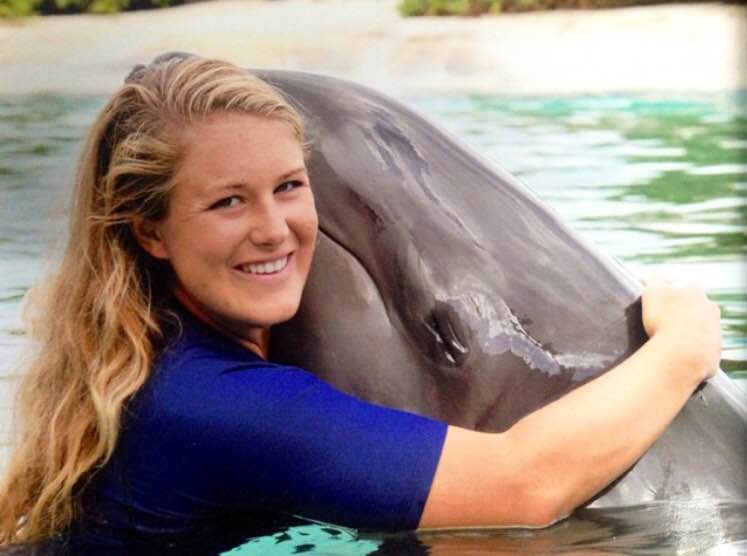 for marine life at a young age. As my love for the ocean grew, I decided to pursue a major in marine sciences at The University of Florida. During my time at UF, I completed an honors thesis on the effects of development on seagrass beds in Tampa and Sarasota Bays. I also had the opportunity to study abroad in San Salvador, Bahamas, North Queensland, Australia and Viti Levu, Fiji. This allowed me to partake in a number of tropical marine research projects in various oceans, including the predation and orientation of Echinometra lucunter, the effects of Marine Protected Areas on the Great Barrier Reef, and percent live coral coverage off Beachcomber Island, Fiji. In 2014, I graduated summa cum laude, earning a Bachelor of Science in Marine Sciences. After graduation, I moved to Oahu for an internship with Sea Life Park, Hawaii. I worked in animal training and husbandry with Atlantic and Pacific bottlenose dolphin, California Sea Lions, Hawaiian Monk seals, harbor seals and Humboldt Penguins. After a year, I came back to the mainland and began working as a nature guide for Around the Bend Nature Tours. Through a variety of activities, such as dip nets, nature walks and environmental games, this company educates local students and private groups about the ecosystems that surround them. I have now found my way to Jacksonville University, where I am pursuing a Master of Science in Marine Science. Working with Dr. Dan McCarthy, I am excited to perform research on coral reef ecology and restoration in the lower Florida Keys. I plan to study the survival and growth of transplanted coral fragments and the predation by parrotfish on these corals.
Megan Collins
I am a second year graduate student, earning my MA and plan to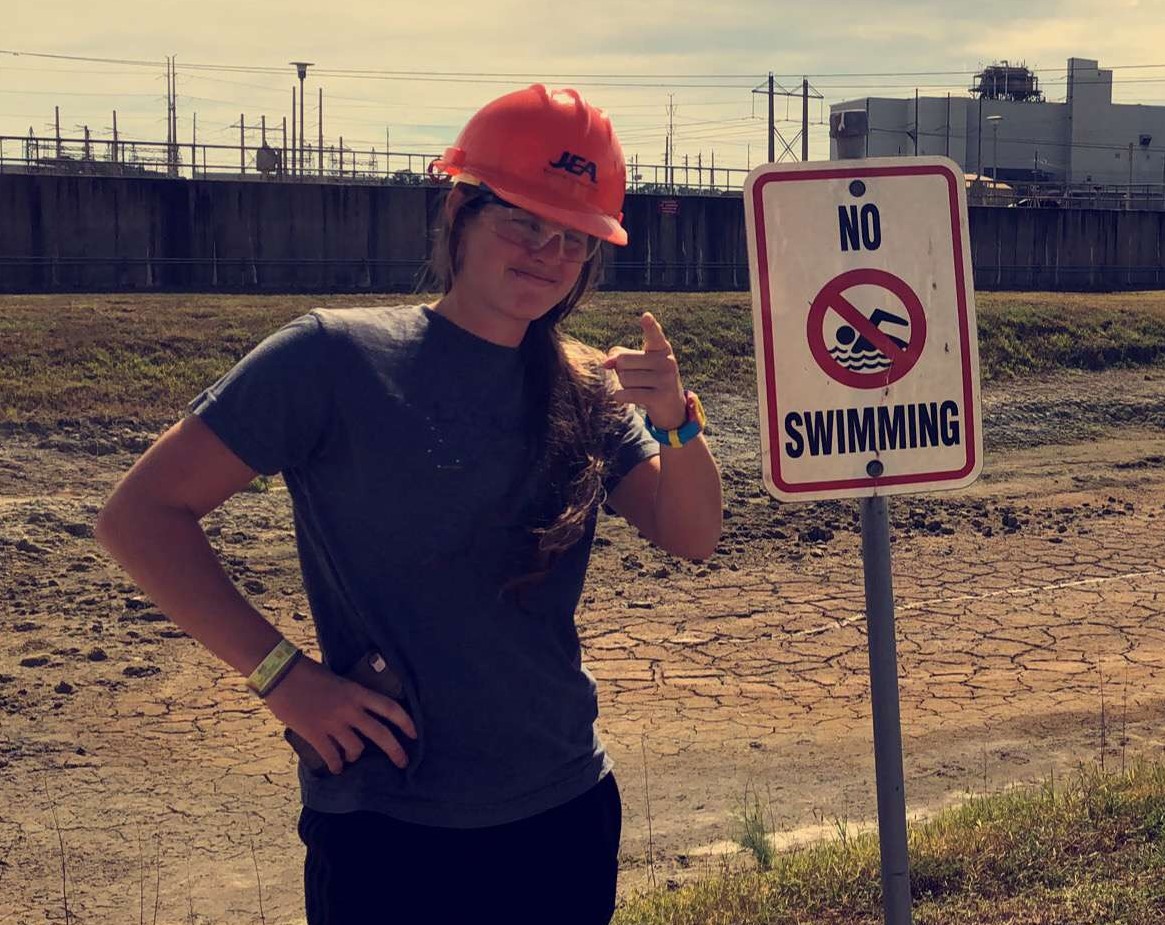 graduate this Spring. I had a blast this past summer interning at the Jacksonville Zoo Manatee Critical Care Center.
Additionally, I am the graduate assistant for the women's golf team here at JU. I earned my undergraduate degree in Marine Science from Jacksonville University, while playing on the women's golf team for 4 years. I have been in Jacksonville for almost 6 years, but I am originally from Dalton, Georgia. I am the daughter of the best parents on Earth, Jeff and Lori Collins and I have a great brother, Ryan. I also have the 2 most beautiful dogs, Daisy and Scrappy.
Jessica Fair
My name is Jessica Fair and I am a first-year graduate student at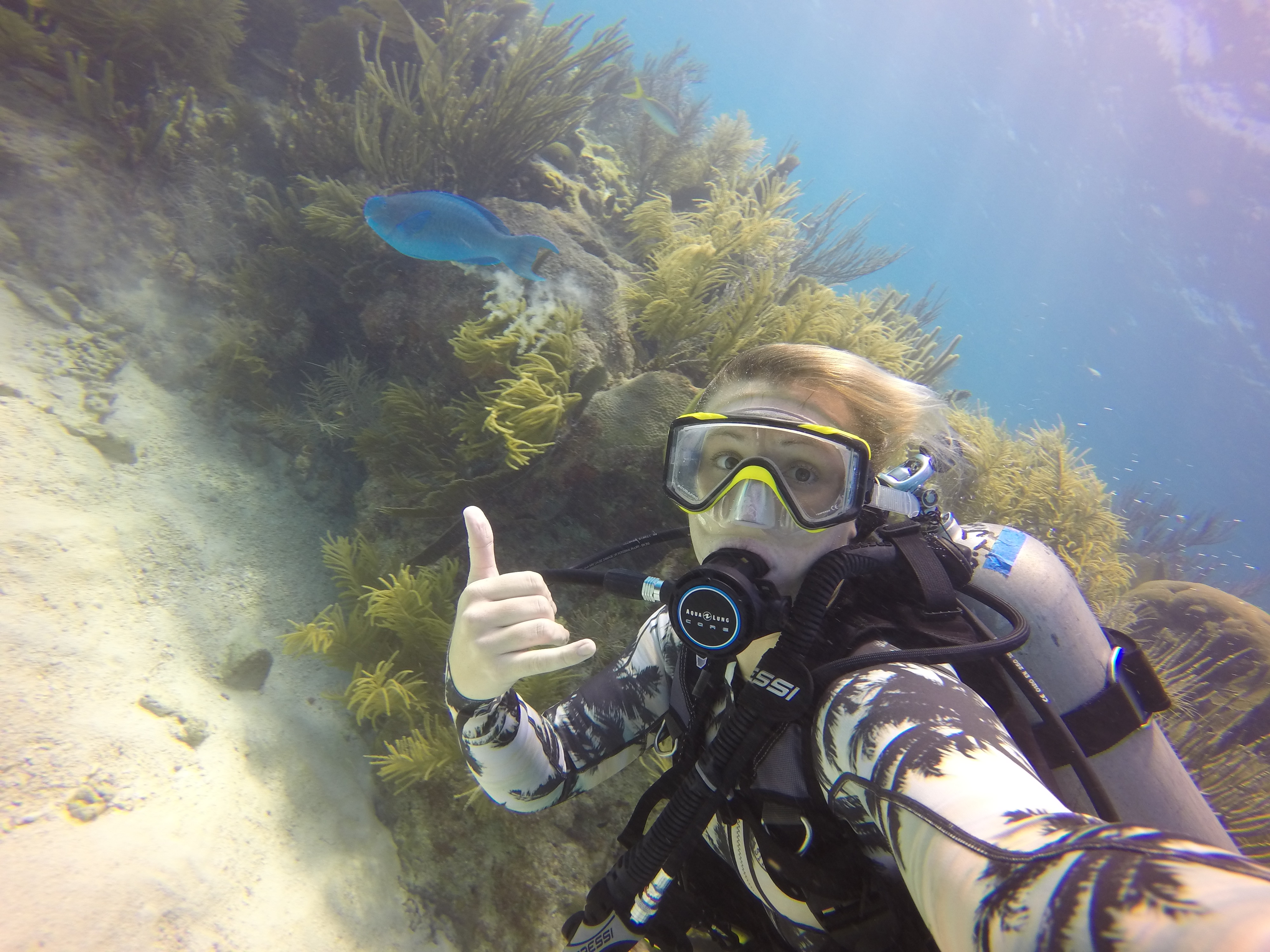 Jacksonville University. I am originally from a small town in north east Ohio. I received my bachelor's degree in Biology with a concentration of ecology from Shawnee State University in southern Ohio. My undergraduate research involved a study in Lepidoptera diversity at the Caño Palma biological station in Costa Rica. I also volunteered at the biological station to assist in their sea turtle nesting surveys. My family and I vacation to Sanibel Island, Florida every year. This diverse and prosperous beach ecosystem is where I grew passionate about marine biology. My other passions include entomology and botany. I also enjoy playing soccer, Scuba diving, and being outdoors. While studying at Jacksonville University I will be assisting Dr. Dan McCarthy with his research in the Florida Keys, analyzing the affects parrotfish have on Scleractinia (hard corals.). My thesis research will be involving photogrammetry of coral reef systems in the Florida Keys.
Mary Freund
As a native of Woodbine, Georgia the Satilla River has been a major part of my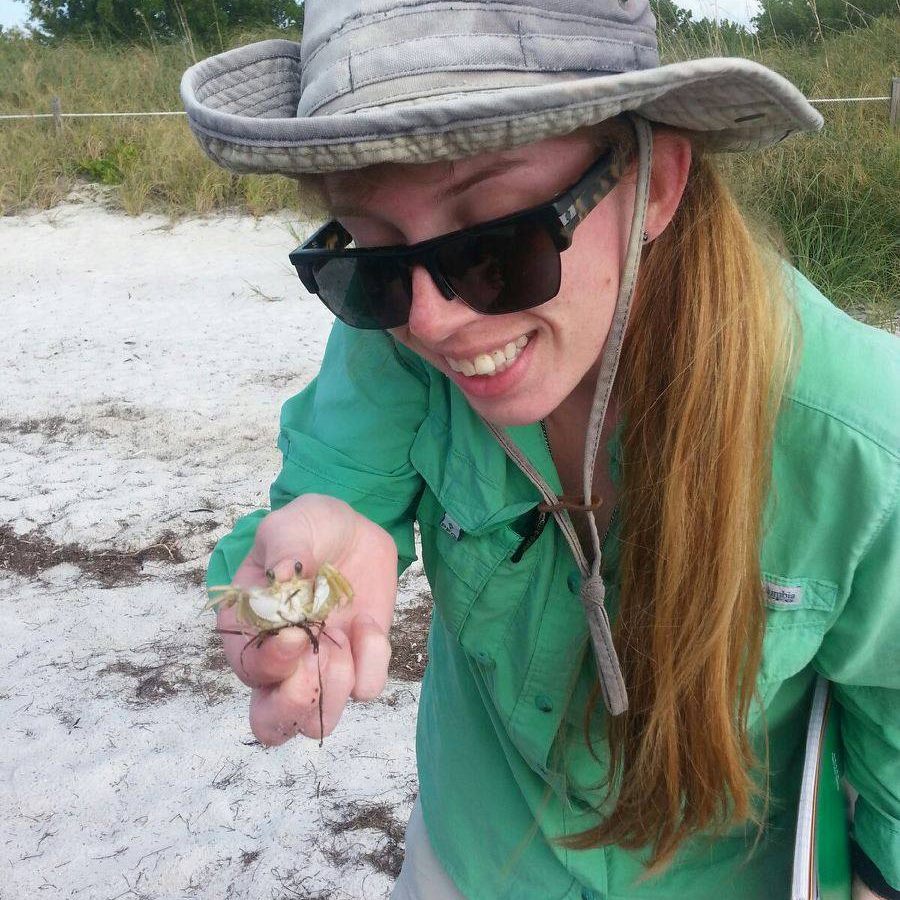 life. I grew up fishing the St. Andrews Sound with my Dad and exploring the marshes of the river with my friends. I graduated with my Bachelor of Science in Coastal Ecology from College of Coastal Georgia in 2015. My undergraduate research focused on dissolved oxygen and associated plankton communities at two different sites on the Satilla River. I was able to do an internship with Satilla Riverkeeper where I collected the majority of my data for the undergraduate project. My internship at Satilla Riverkeeper led me to be able to work on their payroll for two years before graduating and full-time after graduation. My graduate studies at Jacksonville University began in the fall of 2016 where I am pursuing a Master's of Science in Marine Sciences. My Master's thesis will be focused on determining important food sources of Copepods (a zooplankton) in the St. Johns River Estuary using a stable isotope analysis of Carbon and Nitrogen.
Matthew Hartfiel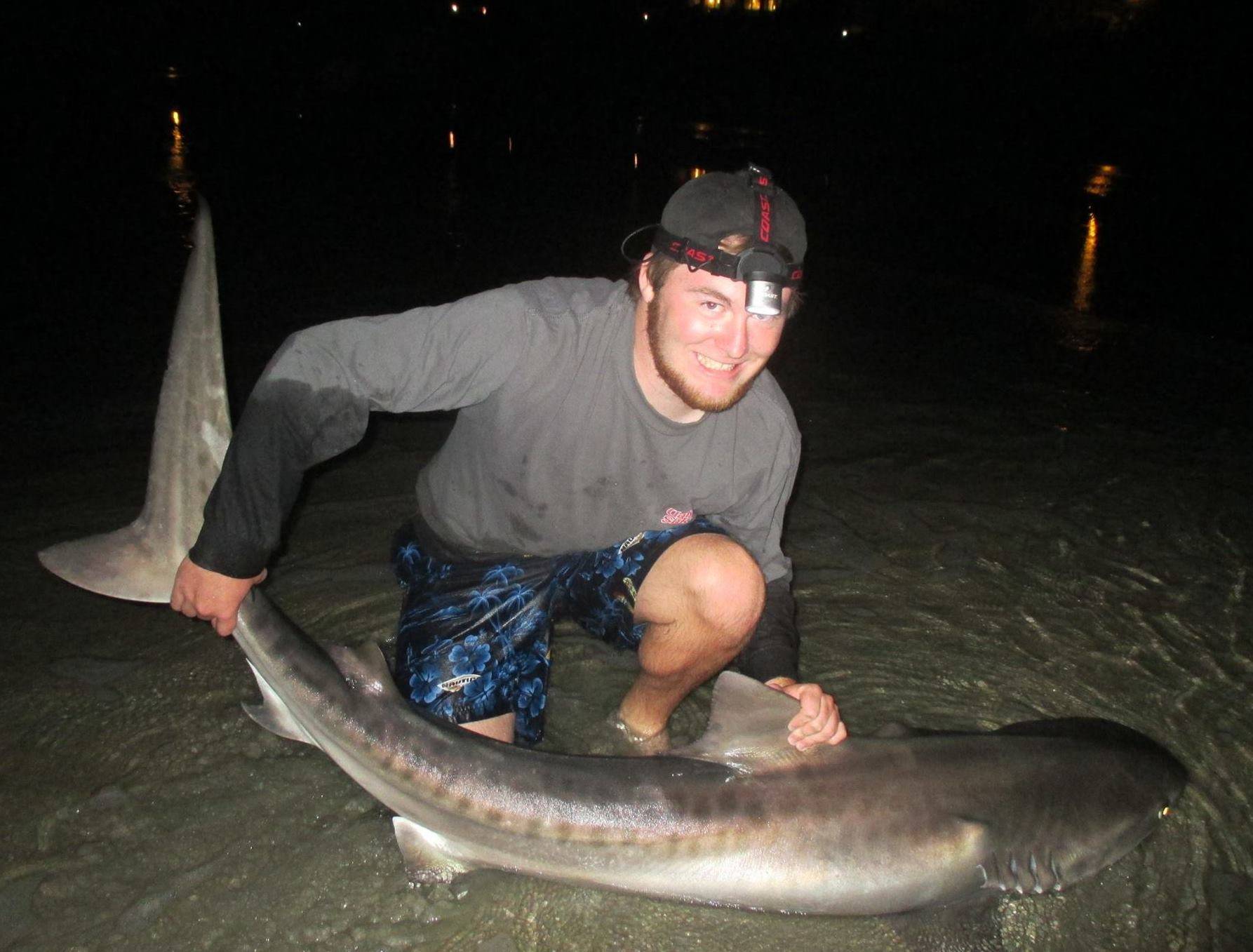 I am Matthew Hartfiel. I grew up in Northern Kentucky and ironically fell in love with the ocean at a young age. Naturally, at some point I had to move closer to the ocean. I completed my Bachelor's Degree at Coastal Carolina University in Myrtle Beach, South Carolina. I graduated from CCU in May of 2016. My degree was in Marine Science, but I focused on shark biology. I did two independent studies with one of my professors. The first study involved my personal work on tagging sharks through the NMFS and the second was helping with his work on shark rectal glands. I also got to study abroad in the Bahamas at the famous Bimini Shark Lab where I got to swim with 7 different species of sharks in the span of 6 days plus getting taught by world renowned shark experts. I came to JU with the intention of taking my skills in shark biology to the next level and will be working on a thesis. I have been a graduate student since the Fall 2016 semester at JU.
Joshua Henkle
Well hello there! My name is Joshua Henkle and I have been a graduate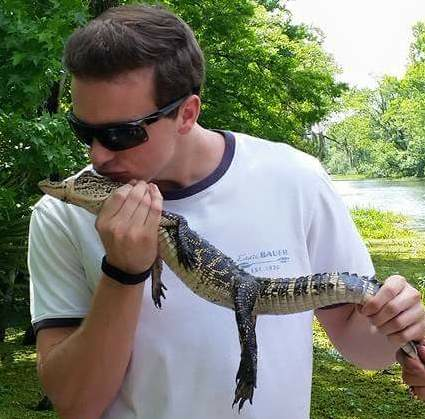 student at Jacksonville University since August 2017. I am originally from Denver, Colorado; although, I lived in Louisiana for more than half my life where I got my Bachelors Degree in Biological Sciences with a minor in Chemistry from Louisiana State University. GEAUX TIGERS! I worked in the biology field for a few years before I came back to school to get my masters, which has ended up as a learning experience with a vast amount of life and laboratory skills learned. My thesis research is with Dr. Quinton White on artificial reefs, and the effects fishing has on the diversity. We will be looking at a numerous amount of factors such as tides, weather and time of day in hope to find new information on the importance of artificial reefs.
When I'm not kissing alligators or working on school, I enjoy SCUBA diving, baseball, basketball and doing anything outdoors. I am also a member of the Outdoor Club here at Jacksonville University, Environmental Conservation Organization and a volunteer at the Jacksonville Zoo & Gardens. After I graduate my goal is to take on more of an ecologist role to help preserve and protect marine life. Always remember to just keep swimming!
Jackson Hooten
Hello! My name is Jackson Hooten and I started graduate school here at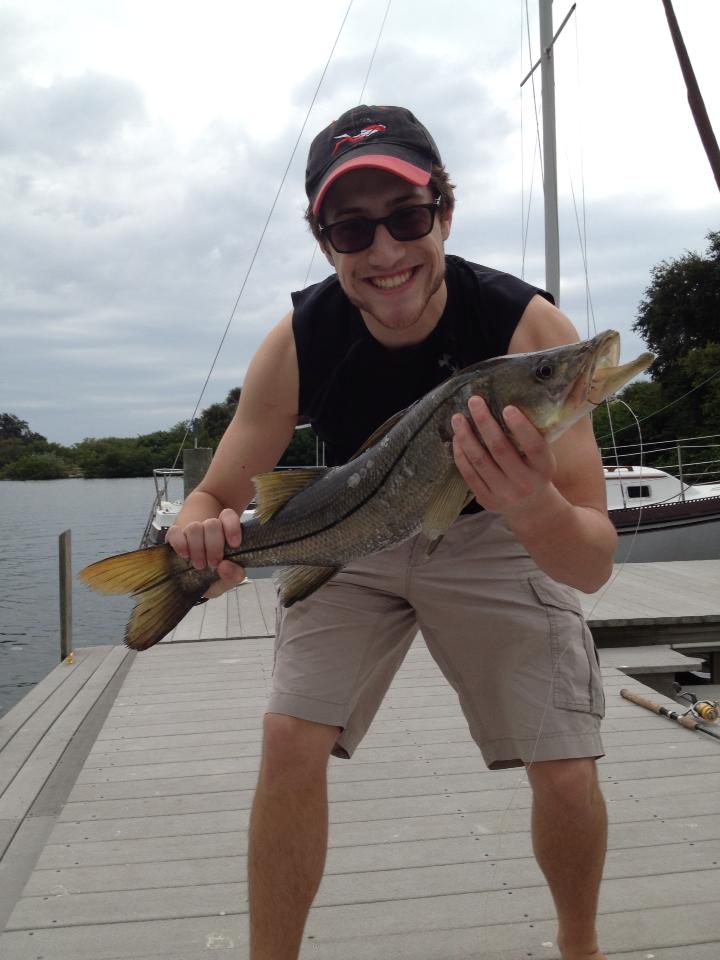 Jacksonville University in August of 2018. I am originally from Kensington, Maryland and have always known that I wanted to work with sharks. My passion for sharks started when I was three years old after watching a number of documentaries and specials on them in the mid 90's. I grew up knowing that this was my goal and my dream. This objective gave me a target that allowed me to gear all of my schoolwork and academic decisions towards it. I became a certified scuba diver at the age of 14 and have since been in the water with 15 different species of shark. I went to undergraduate school at Eckerd College in St. Petersburg, FL. During my time there I was lucky and fortunate enough to go to the famous Bimini Biological Field Station and assist them with some of their research along with my undergrad class. I was able to intern at the Baltimore Aquarium for about 2 summers and assisted with their "Shark Alley" tank. I graduated Eckerd with a Bachelor's degree in Environmental Science and a focus in Marine Biology in 2015. After I graduated Eckerd, I was accepted into a one-month internship program in South Africa called Oceans Research. There, I assisted with a white shark population study looking into the resident white sharks that frequent Mossel Bay, South Africa. About a year later, I was asked back to Oceans Research as a Field Specialist. I lived there for about six months as I lead interns on field excursions, conducted research, and helped to manage the program. I was honored enough to spear-head my own research project that looked into the predator-prey dynamics of the white sharks and the cape fur seals of Mossel Bay. It was truly a dream come true. Now, I am here at JU working with Dr. Bryan Franks and his shark lab. I joined the MSRI team to dive into some more hardcore shark science and am hoping to conduct a thesis project aimed at the white sharks that migrate to the southeastern waters of the U.S.
Tabitha Hootman
I discovered my passion when I became involved in a Diamondback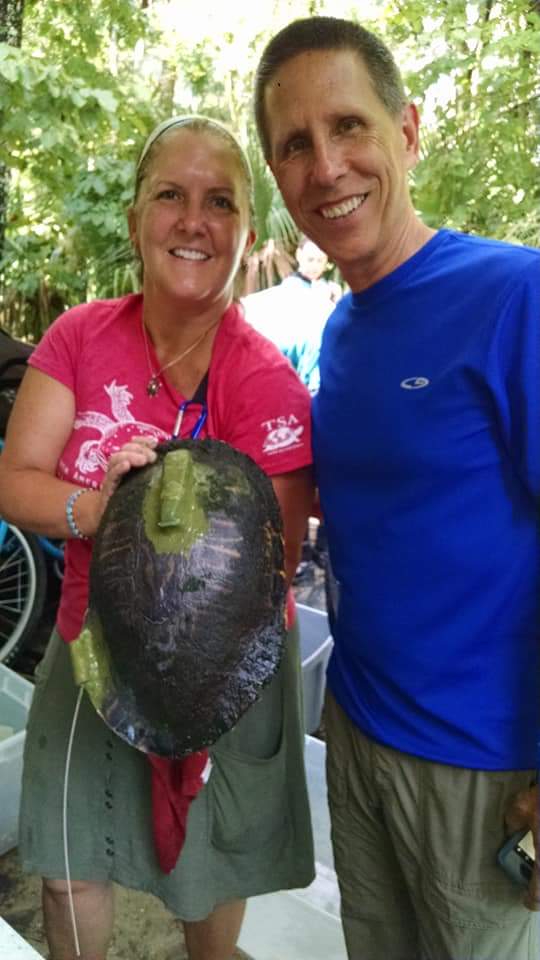 Terrapin (Malaclemys terrapin centrata) nesting/predation study at University of North Florida in 2005-2006. At that time, I also participated in turtle population studies with the Turtle Survival Alliance – North American Freshwater Turtle Research Group (TSA-NAFTRG). I have continued to work with TSA-NAFTRG for the past 15 years and am now a field lead and primary investigator. I have also continued Diamondback Terrapin nesting research with the North Florida Land Trust. In addition, I have had experience as a lead zookeeper at Black Pine Animal Park. Here I gained experience working with over 100 different species including several species of large felids, ursids, reptiles, avians, primates, and hoof stock. I have had the unbelievable opportunity to meet my idols that were pioneers in the field: Jane Goodall, Sylvia Earle and Jack Hanna.
These experiences have led me to the Marine Science Graduate Program at Jacksonville University (JU)where I have teamed with JU and TSA-NAFTRG and work under the guidance of my adviser Dr. John Enz
to complete my thesis: Movement Patterns of the Florida Peninsula Cooter (Pseudemys peninsularis) and the Florida Red-Belly Cooter (Pseudemys nelsoni) Found in Wekiwa Springs, Florida. The study stemmed from observations noted in the long-term population study at Wekiwa Springs State Park (WSSP). Over the years, our team would notice individuals leave the sample area and then reappear years later, sometimes in what seemed like groups. Originally, these observations were thought to be sampling bias, but as the data set grew, and other springs were added, it was noted there was movement into and out of the spring. The team would catch turtles at Kelly Park, approximately 10
miles upriver, that were originally caught at WSSP, and vice versa. In July 2018, 48 turtles were outfitted
with radio transmitters. In addition, four turtles were outfitted with GPS loggers. Starting August 4,
2018, I have gone out every weekend to track these turtles. I cover about 30 miles tracking their
movements and logging locations into a handheld GPS. I will continue to track the turtles for one full
year. At the conclusion of the year, I expect to discover the extent of the turtles' movements and assess
their migratory nature from the observations so that we can better understand how far they travel or if
they leave the area for any period of time. The data will provide vital information to determine habitat
preferences and specific critical habitats required to maintain these populations.
Little information exists concerning the habitat requirements and movement patterns of the Florida
Peninsula Cooter and Florida Red-belly turtles. This study is the first of its kind to track the movements
and migration patterns of both freshwater turtles; providing vital information determining critical
habitat requirements to maintain these species.
Brittany Howell
Hi! I'm Brittany Howell and I became a graduate student at JU in Fall 2017.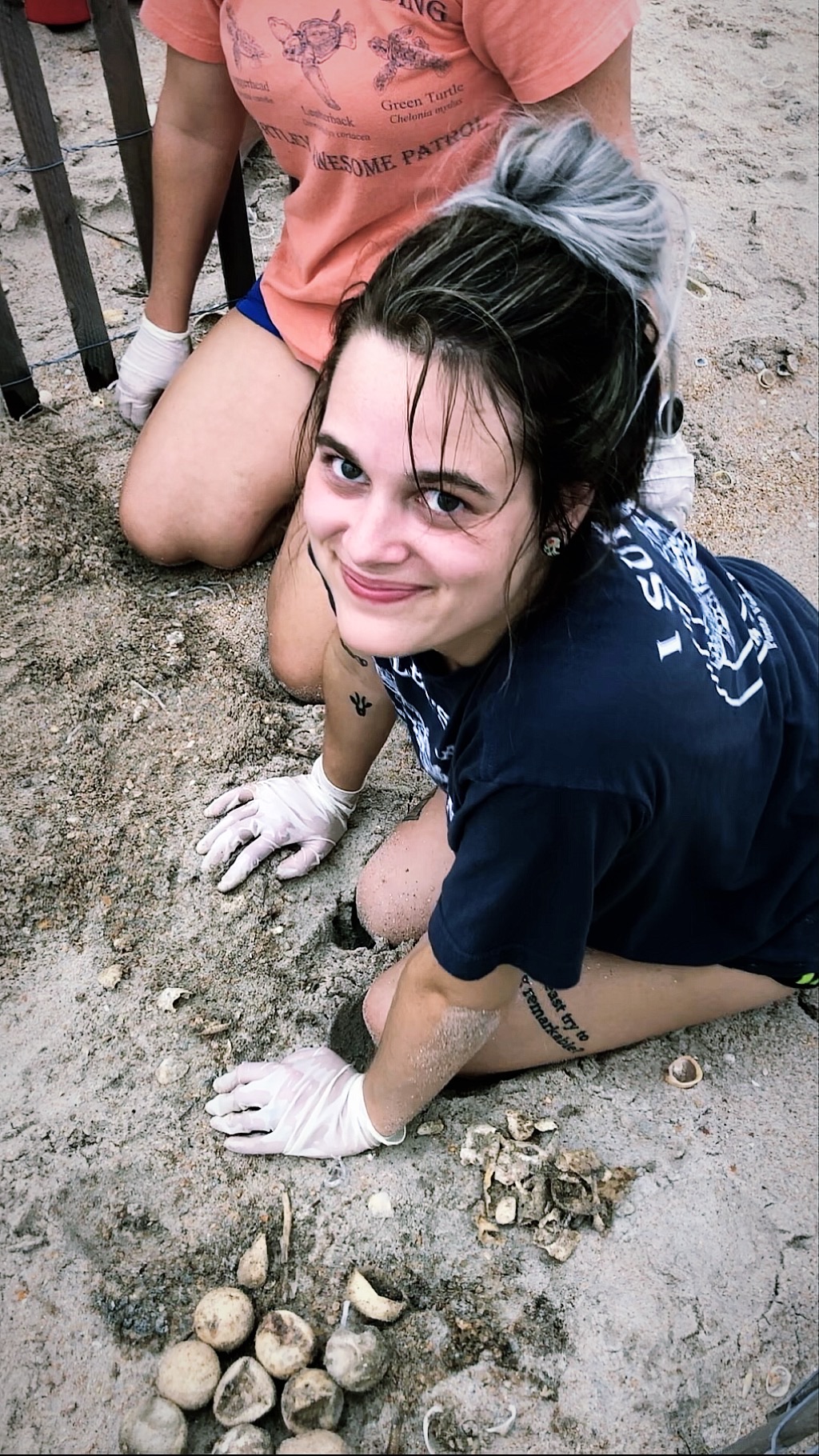 I grew up in south Florida which is where my love for the Earth and the oceans came from. When I was thirteen my family moved to Atlanta, GA and this was when my dreams of ever becoming a marine biologist were crushed. I attended Kennesaw State University originally studying nursing when in my spring semester of my freshman year I told myself I was going to follow my dreams and changed my major to biology. Unsurprisingly, my school did not offer marine science courses, so I signed up for aquatic classes about freshwater systems. I went on to do undergraduate research studying the feeding bias of the variegated sea urchin toward Thalassia seagrass under Dr. Dirnberger. By the end of my third year I had the lucky opportunity to go on a marine science study abroad in Belize learning and observing coral reef and intertidal zone communities. I left Tobacco Caye wishing to never leave "island time" and to one day work at a Marine Station. I then graduated with a BS in Biology and a concentration in Ecology and Environmental Sciences in Spring 2016. Currently I am working with Dr. Stalker investigating the nesting frequencies and locations of sea turtles on the Atlantic coast of Florida with physical oceanographic and hurricane track data to look at any macro influences on their behavior. In my spare time I love to do sea turtle patrols, volunteer, read, travel, and enjoy the outdoors. After I complete my thesis and graduate I would love to do hands-on conservation work.
Jennifer John
My name is Jennifer John. I received my B.S. in Biology
with a concentration in Ecology and Evolution from the University of Pittsburgh in 2014. I then went on to work as a research assistant at the Pitt School of Medicine, studying the genetics behind congenital heart disease. I also interned at the Pittsburgh Aquarium under Rich Terrell, an MSRI alum! I am a dual master's student in Public Policy and Marine Science at JU and will spend my time working on environmental and ocean policy issues currently facing the northeast Florida region. I am also a co-op at the JEA Fuels Lab. My capstone project will be to write and propose a model ordinance for low-impact design.
Christina LoBuglio
My name is Christina LoBuglio, currently a M.S. graduate student in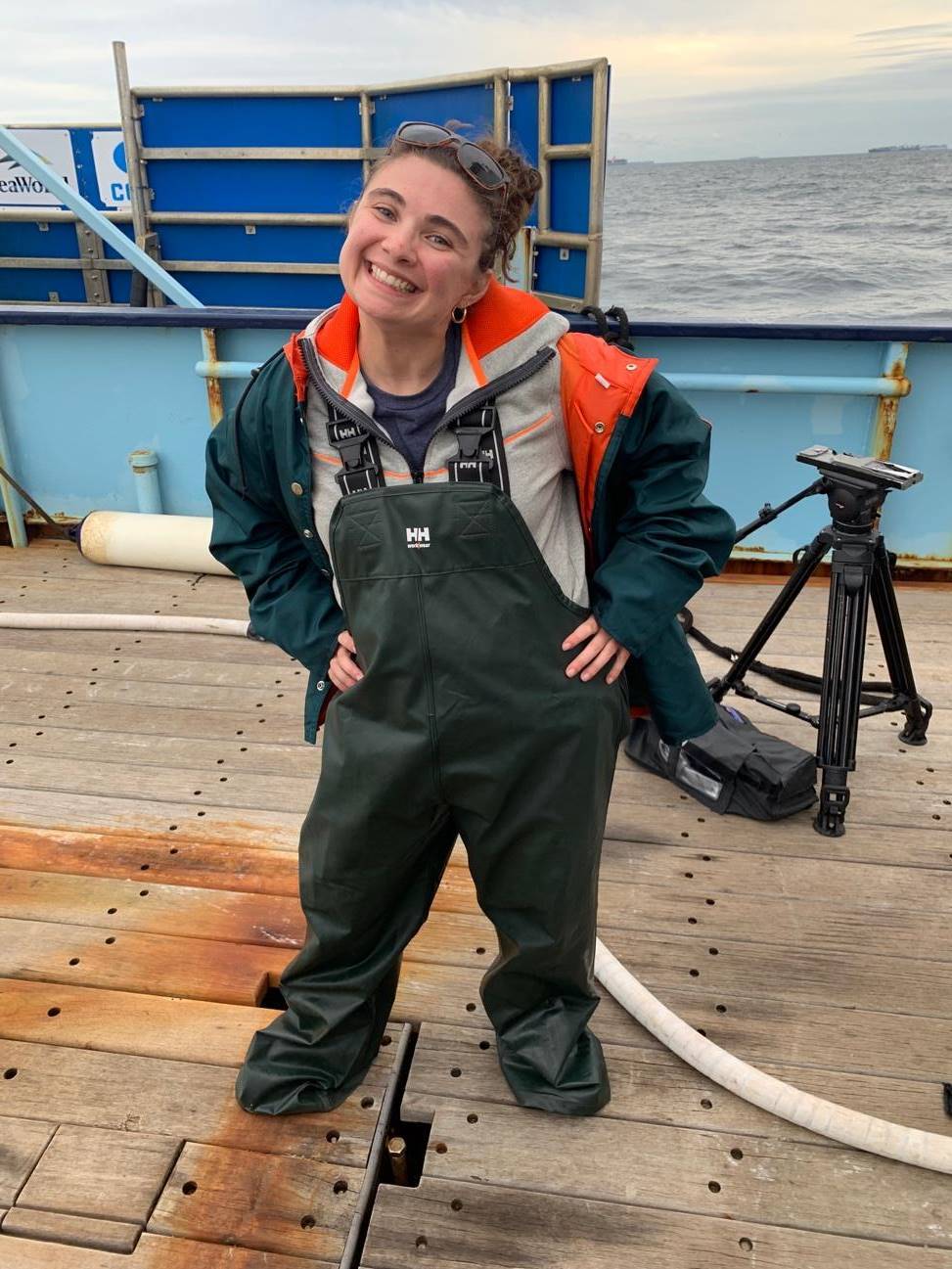 Jacksonville University's marine science program. I grew up in Long Island, New York where I found my inspiration to go into a marine science career. I pursued my bachelors of science in marine science from Jacksonville University graduating in 2017. From my undergrad career into my graduate career I became heavily involved with OCEARCH, especially after the partnership between JU and OCEARCH. I was the first JU student to be part of the science team for OCEARCH part of Expedition Nova Scotia. Outside of working with OCEARCH, I made my way to the Bellingshausen Sea, Antarctica which Is the focus of my thesis working with Dr. Lena Schulze Chretien. My thesis highlights a historical comparison of physical features of the circumpolar deep water around Antarctica, heat fluxes and transports on the shelf of Antarctica, and a historical comparison of these in contribution to glacial ice melt.
Andrew Lyons
Hey there! My name is Andrew Lyons, and I have been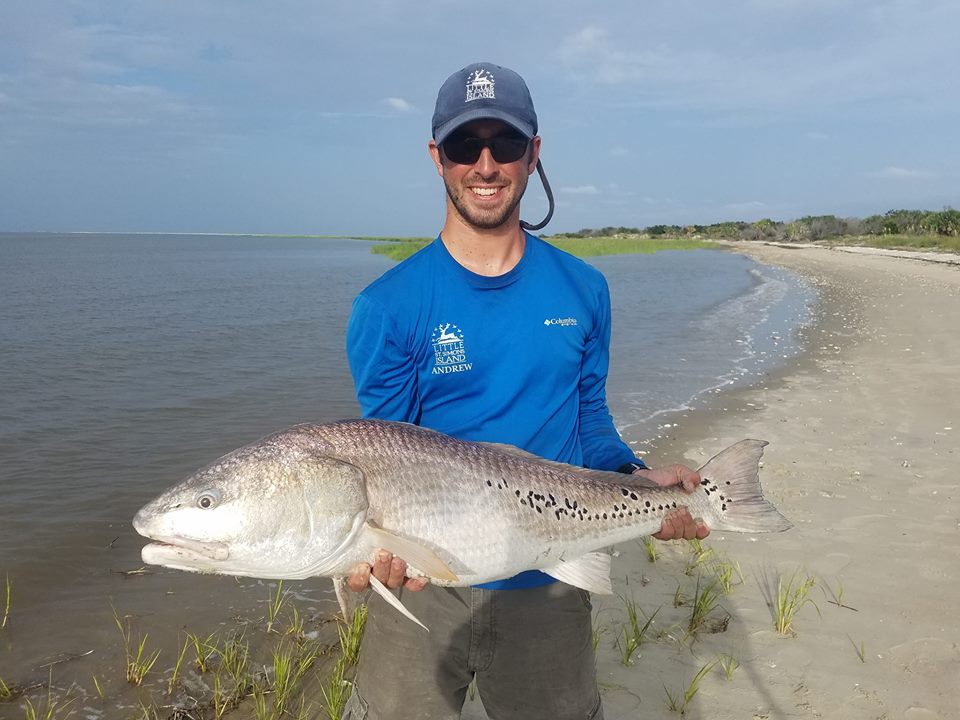 living in the southeast for the majority of my life. This region has allowed me to experience a wide variety of habitats from mountain streams and rivers, to coastal saltmarsh and reef ecosystems. I have spent my life interested in understanding and educating others on the natural world, both professionally and through volunteer programs to promote conservation through education. For my undergraduate degree, I attended Young Harris College, where I earned my Bachelor's degree in Biology and a minor in Community Engagement. During this time, I assisted on several aquatic research projects in north Georgia, including work with a newly described species of suckerfish. While attending, I also developed a senior research thesis studying behavioral habits of snakes in response to human interaction which was then presented at the Georgia Academy of Science. Other previous experiences include working at a Boy Scout camp in north Georgia for seven years in the ecology and conservation department, where I developed programs to educate young adults on the natural world. I have also interned with the Palm Beach Zoo in their Program and Education Department and have volunteered with several agencies such as USFWS and GADNR. These experiences helped to lead me to Little St. Simons Island, a Georgia barrier island locked in a conservation easement with The Nature Conservancy. Employed as a naturalist, I worked with island guests as an environmental interpreter and fishing guide. Through this experience I met Dr. Bryan Franks who is my academic advisor at JU. Throughout the next few summers we will be examining shark nursery sites and habitat use along the coast, which will hopefully provide new insight into the marine world close to home!
Amanda Macek
Hey! I'm Amanda Macek, an Ohio native (go buckeyes!). I always loved the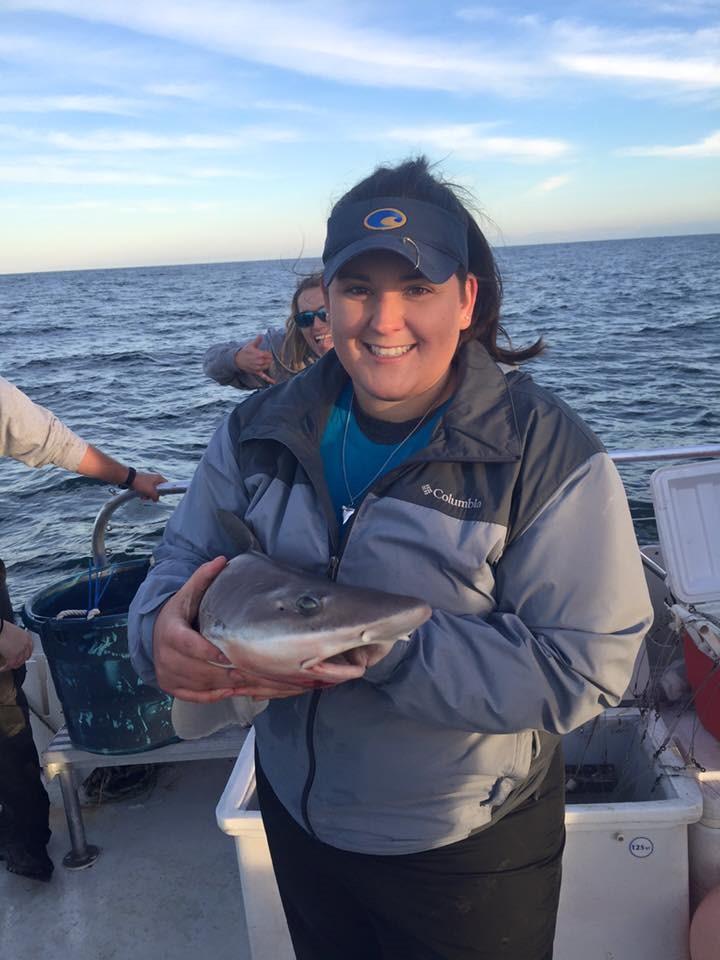 ocean but my passion for sharks developed in high school after close encounters while diving in the Florida Keys. I attended Coastal Carolina University in SC and obtained my B.S. in Marine Science in December of 2015. During my time there I worked with Dr. Dan Abel and assisted in his shark longlining trips. I also worked several internships, one as an educator at The North Carolina Aquarium at Pine Knoll Shores, and then as an animal trainer working with Patagonian Sea Lions for Squalus INC. After graduation I accepted a position with the U.S. Fish & Wildlife Service in Buffalo NY. There I studied endangered lake sturgeon, lake trout, and cisco using telemetry to quantify abundance, identify spawning locations and map habitat selectivity. I moved to Florida after accepting a job for the Florida Fish and Wildlife Conservation Commission as a Biological Scientist for the Fisheries Independent Monitoring Program. Lucky for me their office is located within the JU MSRI building, so I began my graduate work in the Fall of 2017. My thesis is being completed under the advisement of Dr. Bryan Franks where I have combined my fishing hobbies, and love for science. My thesis is working to evaluating the performance of different circle hooks on sharks using recreational, and commercial gear. I hope to identify specific hook characteristics that will improve hooking events, reduce injury, and increase shark survivability. With this information I hope to influence regulations, and stakeholders to better conserve coastal sharks. I have two fur babies that I love even more than my boyfriend (sorry Andrew). Bailey is my English Bulldog and Riley is French Bulldog. On the weekends you can find me on our boat, or enjoying some form of Disney!
Felicia Manning
Hello! I started graduate school at JU in August 2016. My hometown is
Westville, Oklahoma and I have a bachelor's degree in wildlife science. I graduated from the University of Oklahoma and will always be a proud alumni (Boomer Sooner!). While pursuing my undergraduate degree I studied abroad for a semester in Brisbane, Australia. While I was there, I got to take marine classes which included a class trip to the Great Barrier Reef. While I was at the reef I worked on a research project concerning the algae preference of different reef fish. I also worked at Steve Irwin's Australia Zoo where I worked in the bird, kangaroo, and koala departments. In July 2016 I did an internship with Oceans Research in Mossel Bay, South Africa. I got to help with a variety of research projects concerning different marine species. However, the main research I assisted with (and my personal favorite) was the research projects concerning the local great white shark population. I have been fascinated with wildlife ever since I can remember. I love both terrestrial and marine wildlife but more specifically terrestrial mammals, birds, sharks, and cetaceans. For my thesis at JU I'm using data generously provided by OCEARCH to analyze various physical and environmental factors associated with the movements of the Atlantic great white sharks. I have a passion for wildlife conservation and hope to contribute to those efforts after I graduate.
Anna McClure
Hey! My name is Anna McClure. I grew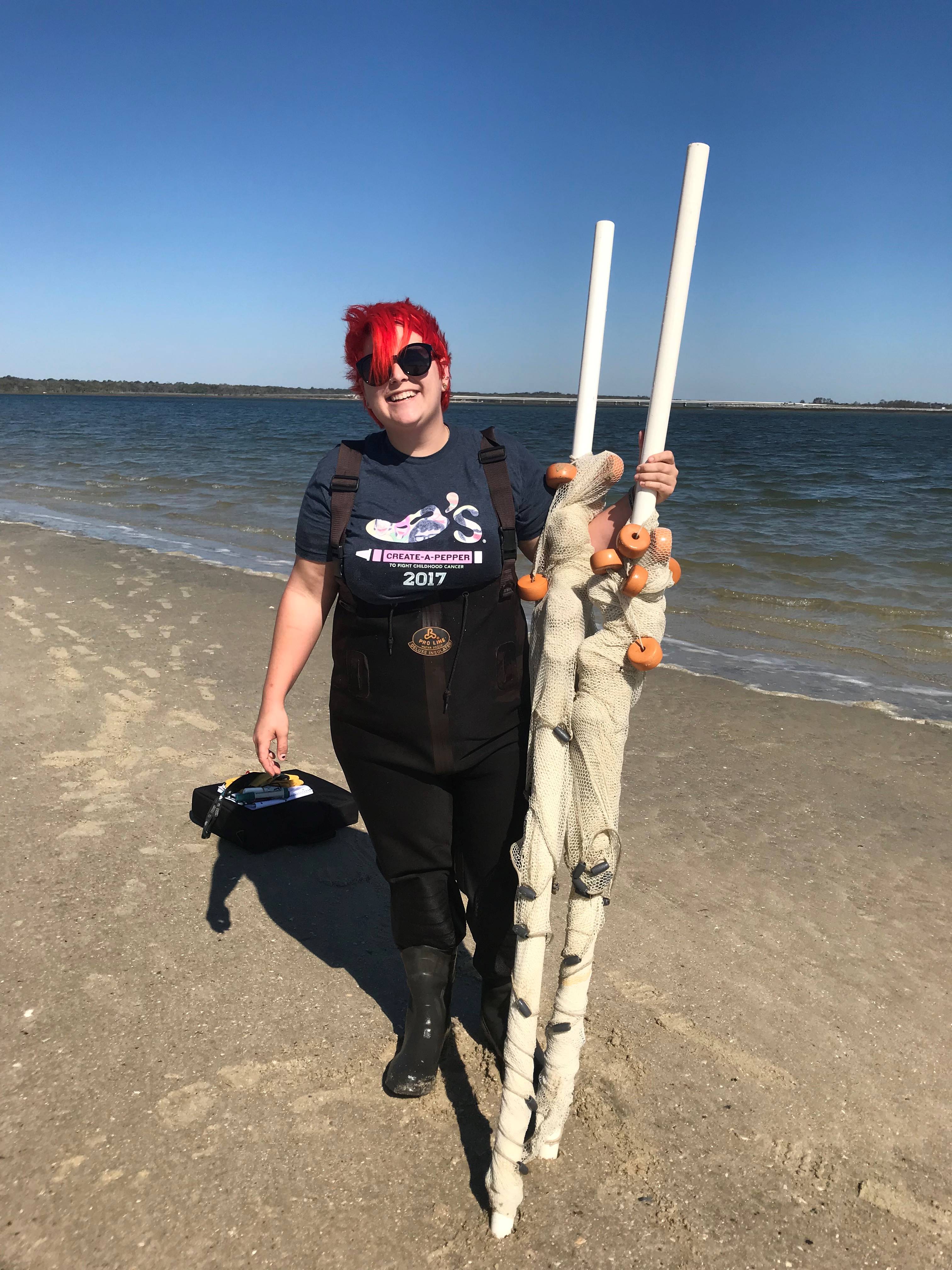 up in Cape Coral, Florida, spending majority of my free time at the beach or out on the boat fishing. I have known since I was 12 years old that I could never be too far from the ocean and that I wanted to work in the Marine Science field. In 2015, I earned a B.S. in Marine Science from Jacksonville University and Spring of 2018 started the graduate program. JU provided me with great opportunities as an undergraduate including multiple study abroad trips to the Bahamas and undergraduate research that I was able to present at national conferences. Coming out of my undergraduate I was still interested in many different fields from climate change and ocean acidification, to ecology and computer mapping programs like ArcGIS. I am hoping to develop a project using ArcGIS and to better understand what physical properties trigger migrations in large marine species.
Megan Meyer
Hello! My name is Megan Meyer and I began the Marine Science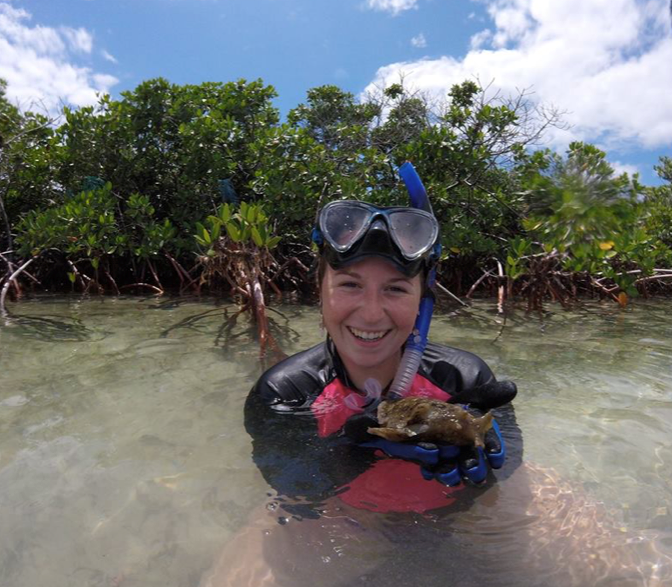 graduate program in August of 2017. I am originally from Hawthorne, NJ, and attended Arcadia University in Philadelphia, PA. There, I received my bachelor's degree in Biology with a minor in Public Health. Although my school didn't offer a marine biology degree, I took classes in animal behavior, conservation, and ecology. I am very passionate about conservation and completed my undergraduate thesis on the trophic cascade of wolves in Yellowstone National Park. My love for nature and the water began at a very young age as I grew up spending summers in New Hampshire on my grandfather's lake, where we would always go fishing, boating, and hiking. This past June, I spent the entire month in San Salvador, Bahamas on the marine science study abroad trip, taking courses in Coral Reef Ecology and Marine Geology. While there, I completed an independent study comparing coastal plastics and litter on the windward and leeward sides on the island. My thesis research at JU is using GIS to map out the concentrations of macro-plastic in various land use sites along the St. John's River. In my free time I love being outside, hiking, walking the beach, drawing, and scuba diving.
Nicole Perry
Hello! My name is Nicole Perry. I completed my Bachelor's degree in General Biology at Westfield State University in Westfield, Massachusetts in 2012. I decided to take a few years off from school to work, but then got an amazing opportunity to move down to Florida and pursue my life long goal of becoming a Marine Scientist. My whole life I have always had a high interest in Marine Mammals, especially dolphins. My goal is after I complete my degree I would love to do research and some hands on work with dolphins.
Jane Ramsey

My name is Jane Ramsey and I grew up outside of Boston, MA. I received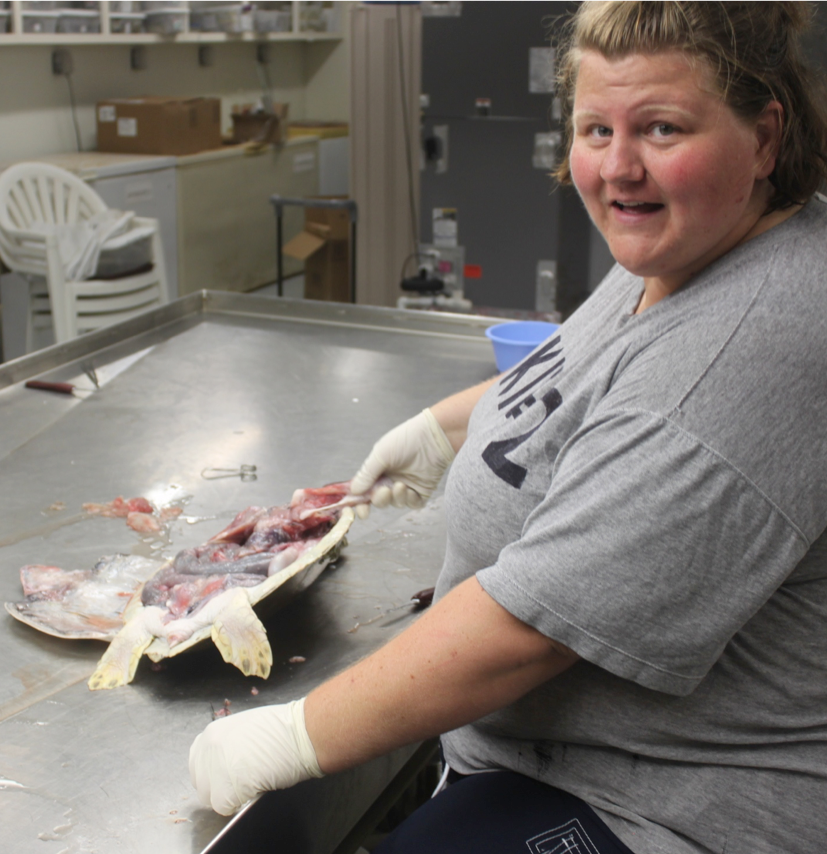 my Bachelor's in Biology from Smith College in Northampton, MA. While at Smith, I was afforded the opportunity to intern at Mote Marine Laboratory in Sarasota, FL with their Stranding Investigation Program. While at Mote, I was able to help with the rehabilitation of many sea turtles, and one 2-year-old dolphin named Edna. After completing my B.A., Jacksonville became my home as I was placed here by way of Teach For America. I taught Biology at First Coast High School for two years. Since then I have worked in the non-profit world, and am now very excited to refocus my interests. While my research interests include marine mammal behavior, I am planning to study concentrations of marine microplastics in various tissues of cetaceans.
Rachel Somerville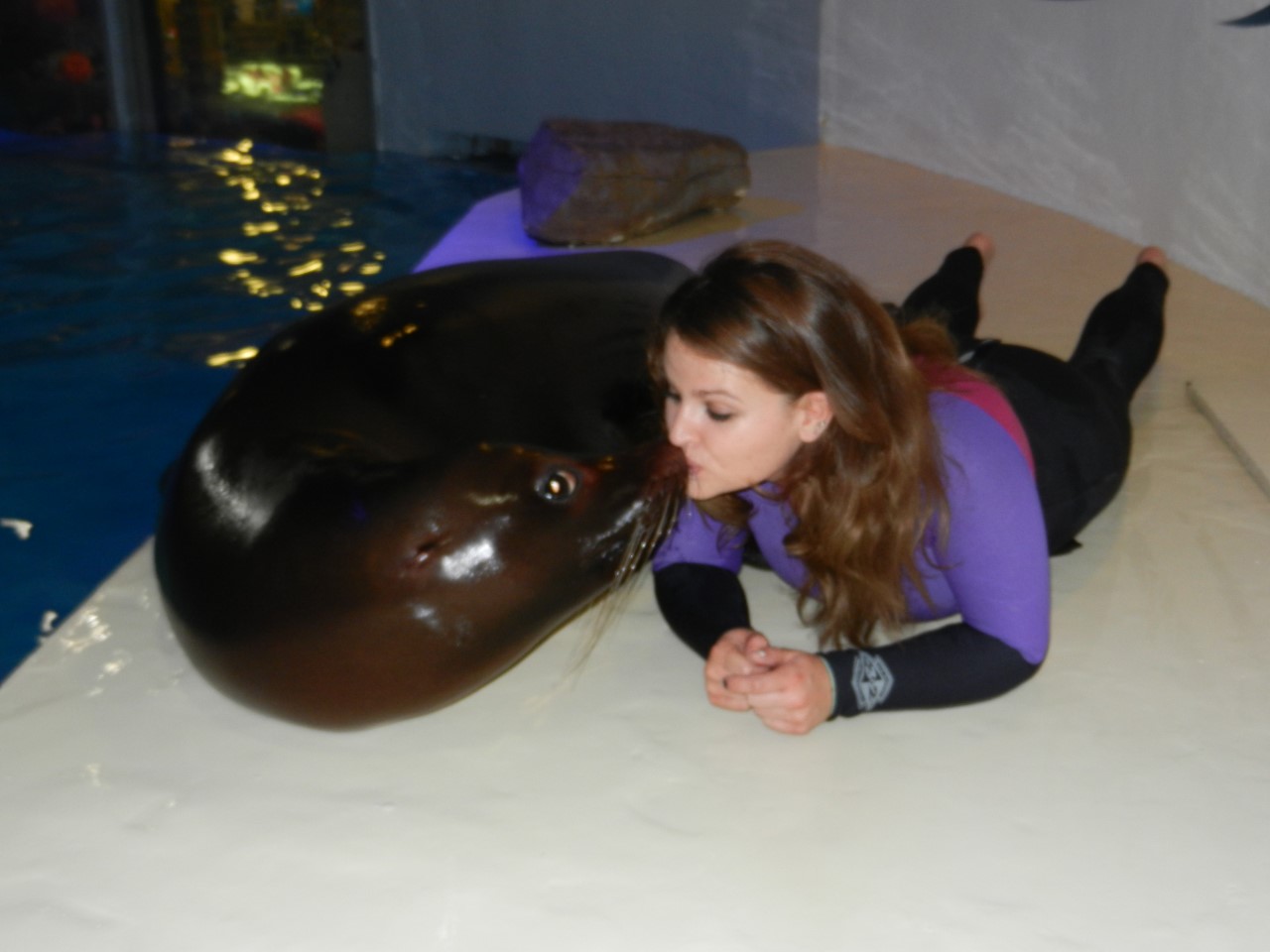 My name is Rachel Somerville. I was born and raised in Rochester, NY. Ever since I saw Shark Week on Discovery Channel years and years ago I knew I wanted to be a marine biologist. I enrolled as an undergraduate at University of Toronto in Canada where I doubled majored in biology and ecology and minored in anthropology. My undergrad studies focused on conservation and biodiversity. I designed an outreach project for the Royal Ontario Museum regarding Monterey Bay's Seafood Watch Program. I postponed my graduate education to explore my professional aspirations and gain practical experience with my undergraduate degree. I worked with the Aquarium of Niagara in the Marine Mammal Care Department. I also interned with the New York State Department of Environmental Conservation as a Naturalist. I tried my hand in other fields such as retail management and dental assisting. My life at JU began in August 2016. My thesis will focus on heavy metal toxicity in wild and captive shark populations. I want to examine if there is a difference between the various populations and ultimately initiate policy changes if possible. I want to pursue a career in research and public outreach with a conservation-focused organization such as MOTE, NOAA, or Woods Hole. When my attention isn't focused on sharks and school, I enjoy being outside, traveling, sewing, baking, going to concerts, and showering my two cats with too much love.
Natalie Swaim
Hello! My name is Natalie Swaim. I have wanted to study marine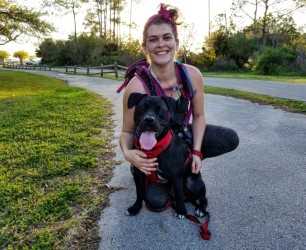 science since I was in third grade, even though I am originally from Iowa. I was lucky to have made this long dream happen and graduated with my Bachelor's from JU with a double major in marine science and biology as well as a minor in psychology in 2016. I took a year off to work and came back to do my Master's! JU gave me plenty of opportunities (I currently live with two other graduate students) and I now am the happy owner of a rescued three-legged dog named Bobo. I am currently a second-year graduate student and my thesis is looking at isotopes from Antarctic water samples to look at the input of glacier water in the Bellingshausen Sea.
Ashlen Ward
Hi! My name is Ashlen Ward. I completed my Bachelor's Degree in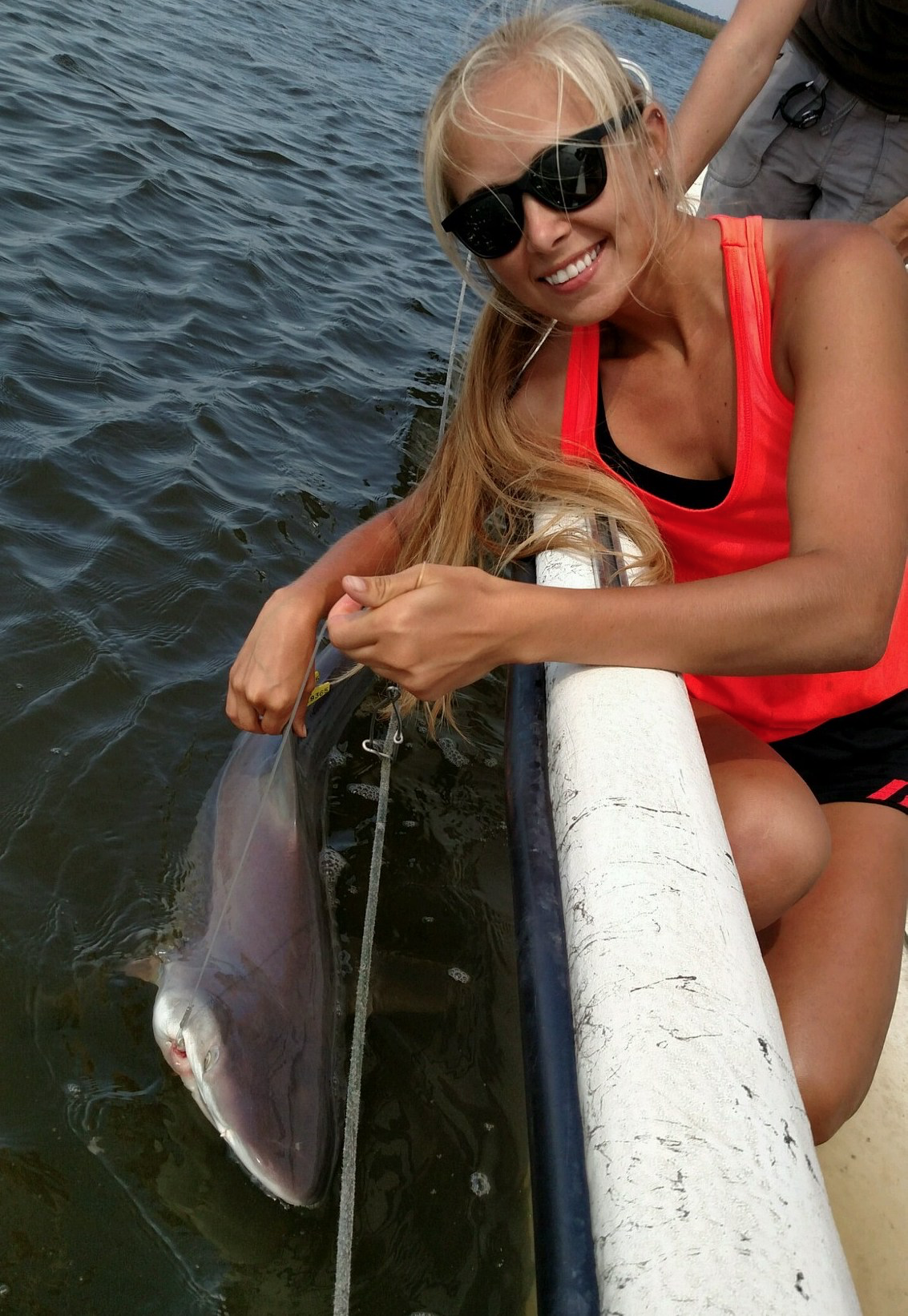 Coastal Biology at the University of North Florida. I absolutely loved my undergraduate research experience involving bottlenose dolphins, as well as several species of sharks and stingrays. In the past, I volunteered with the Jacksonville Zoo and Gardens as an assistant mammal keeper, and with the North Florida Land Trust (NFLT) as a surveyor for Diamondback terrapins. I was a laboratory intern for the Southeast Zoo Alliance for Reproduction and Conservation (SEZARC) where I helped run samples for threatened and endangered species in captivity across America.

I decided to explore new research with different professors by applying for the Marine Science Graduate Program at Jacksonville University. I am currently interning for the Marine Mammal Unit of Florida's Fish and Wildlife Conservation Commission (FWC); and I occasionally volunteer for the St. Johns River Keeper (SJRK) and Sea Shepard. I hope to continue research with marine megafauna here at JU, while also starting to explore the toxicology side of the aquatic world.
Carissa Wood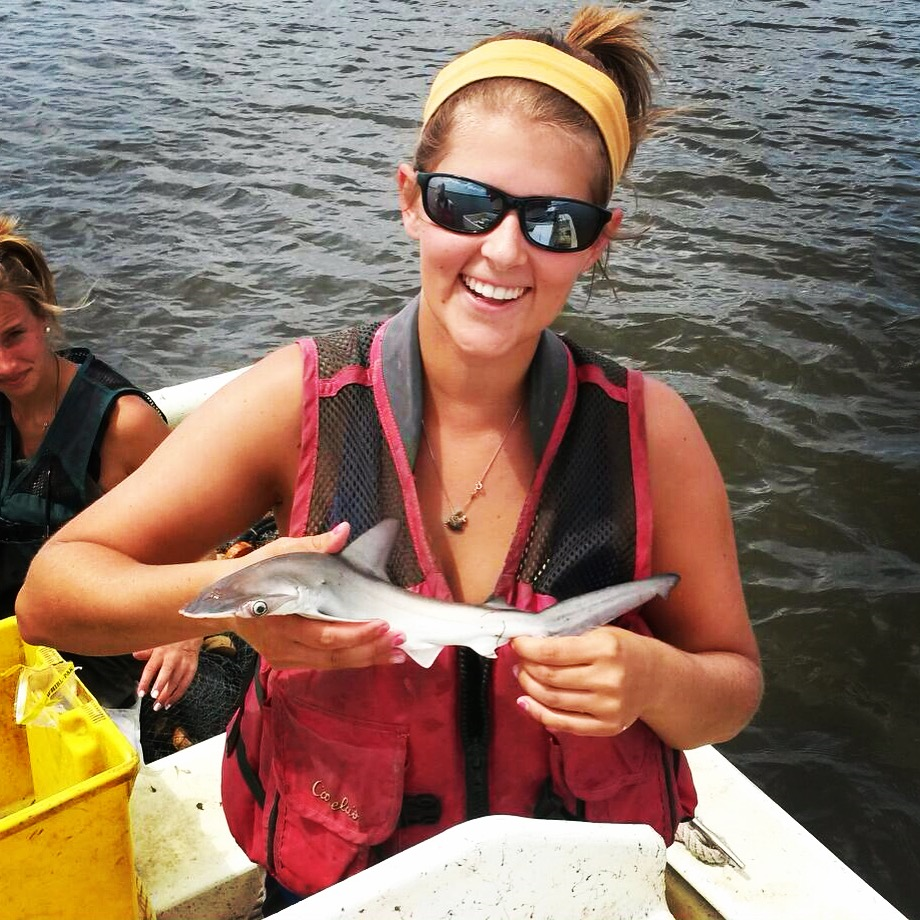 Hi! My name is Carissa Wood. I've been a JU graduate student since August 2016. I received my Bachelor's in Marine Science from the University of Florida in 2014. As an undergrad and recent college graduate I volunteered in a Fisheries lab collecting and cutting otoliths. I moved to Jacksonville in hopes to find a job in my field of study. Once here, I volunteered with Florida Fish and Wildlife Conservation Comission(FWC) in the Marine Science Research Institute to build up my experience in this difficult field. I am now a fisheries biologist for FWC, monitoring fish populations in the St. Mary's and St. John's Rivers. After working for FWC for a year I decided that I don't just want to collect the data used in research, but also analyze and apply what I collect; the main reason I have decided to go back to school to get my master's. To further my career in fisheries science, I am focusing my masters in fisheries ecology. I am researching important commercial and recreational species utilizing Valsenaria Americana, commonly known as Tape grass in the St. Johns River. After Graduation I plan to continue studying and conducting my own field research focusing on fisheries and fisheries conservation.