Other Research
Big Things Happening with OCEARCH
See how our JU students are getting involved!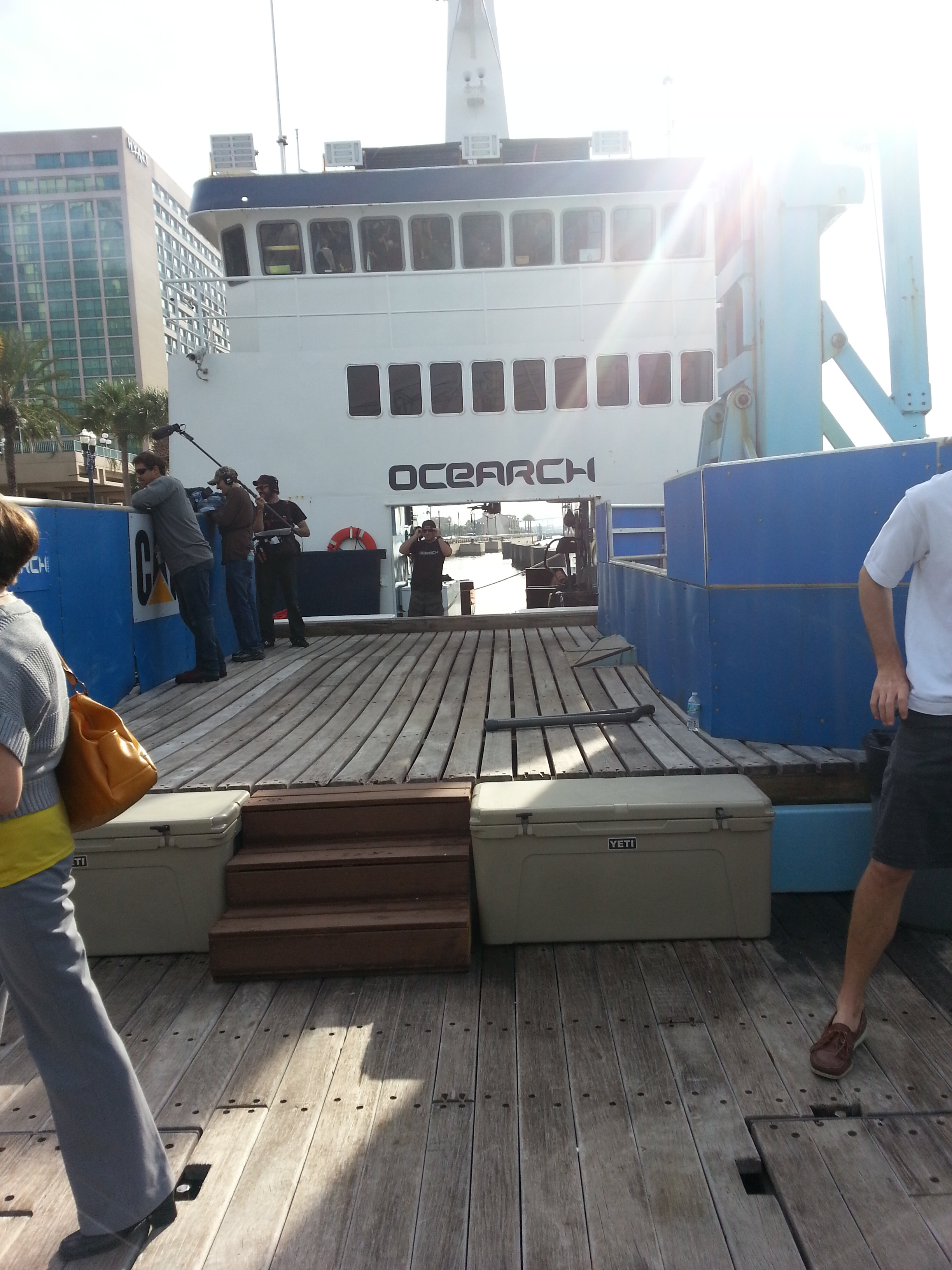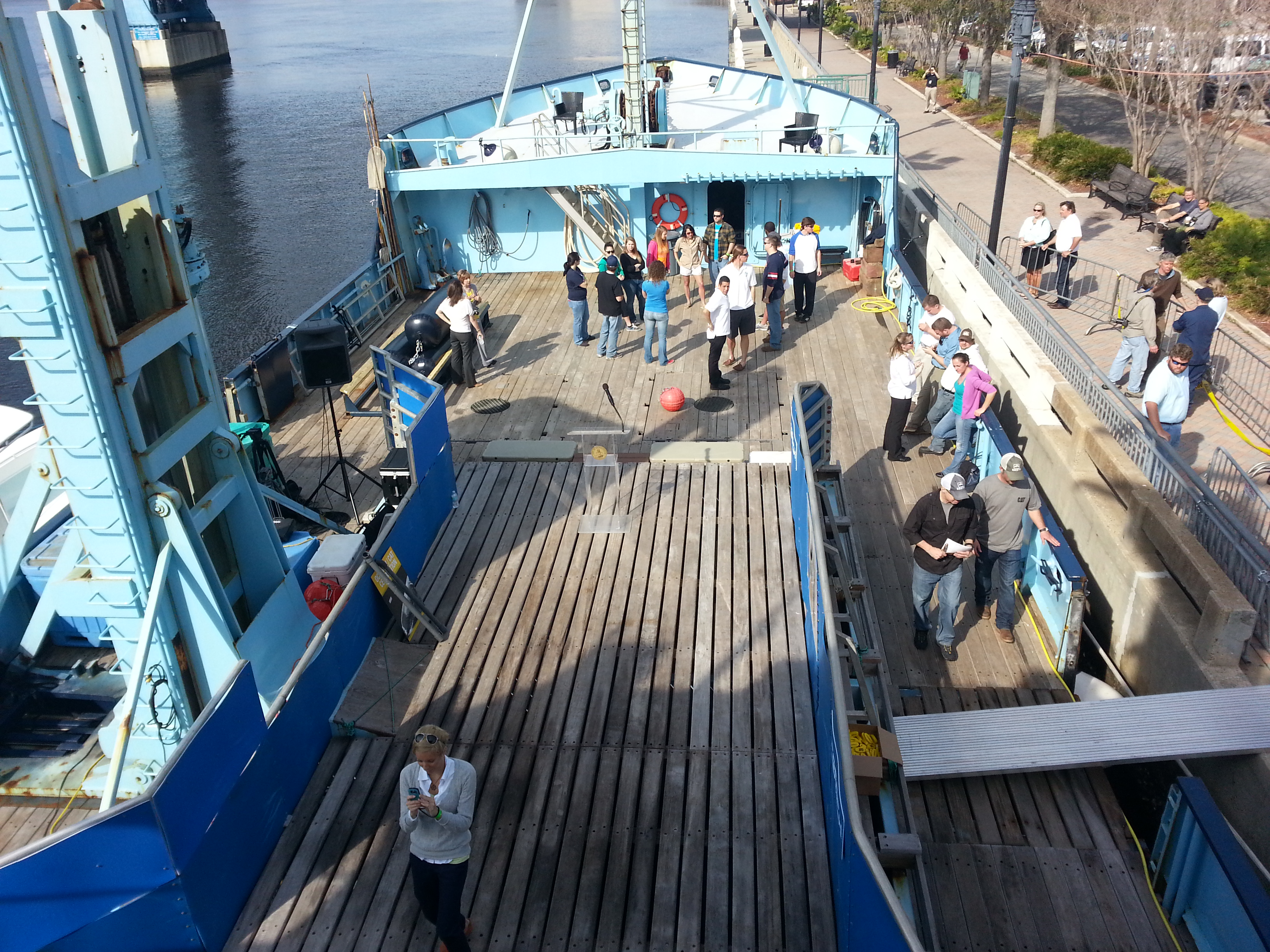 Think It, Sink It, Reef It (TISIRI)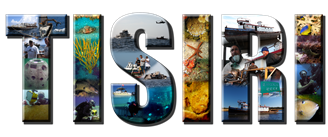 Creating artificial reefs is complex and requires the coordinated efforts of many. The following are just a few items to be addr​essed:
Proper materials must be found, cleaned, and inspected.
Communication and involvement with several regulatory agencies.
Proper offshore locations must be found and vetted as a potential reef sites.
Proper services must be solicited for the various required logistics; material transportation, cleaning, etc.
Funding must be generated to cover all expenses.
Each project will present its own unique problems that must be addressed in a timely, efficient, and creative manner.
To ensure the sustainability of artificial reefs, TISIRI addresses such task with upmost organization and responsibility. We eagerly partner with community organizations to harness the value of extensive local knowledge and effort. Artificial Reef Creation is a monumental task and often not possible without extensive community involvement.
A large portion of our efforts is fundraising. Reef Building is an expensive task, and TISIRI has several programs designed to encourage contributions from individuals and the private sector. Our fundraising programs offer an unique marketing potential for patrons and our non-profit status may allow tax incentives for contributions.
Learn more at the TISIRI website.
Galapagos Islands Trip July 20 to August 8 with JU Alumni

Craig Allen, Alumni; Dr. Ted Allen- Professor Emeritus; Rachel Rhode, JU Student; Emma Fowler, JU Student; Susan White, Alumni; Dr. Quinton White, Professor; Al Fenedick, Alumni; Kayla Brown, JU Student; Sara Schunter, JU Student
Galapagos Islands July 29 to August 8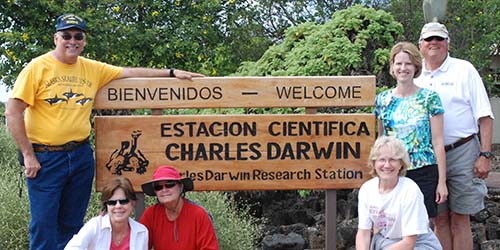 Alumni Bill Roberts, Judy Ellerbe Spillert, Meg Ripley, Melissa Davis Phillips, Margaret Nelson Murphy and Dr. Quinton White
Wetland Monitoring Project
Below are the first presentations from Dr. Nisse Goldberg's Wetland Monitoring Project.
Ichthyology Class
Dr. Dan McCarthy - Director, Marine Science Program and his Ichthyology class (FALL 2010). Dr. McCarthy has been conducting these yearly trips for the past 6-years.
The purpose of this class trip was to give students in field experience at conducting fish counts. They used these methods to compare fish communities on mangrove, sea grass hard bottom and coral reef habitats. The coral reef they visited was Looe Key…one of the premier reefs in the Florida Keys.
The class used the dormitories and lab facilities at the Mote Marine Laboratory at Summerland Key (close to Key West). While there, they learned about research going on at the lab such as the coral transplant program. They also visited Bahia State Park.
Students in attendance: Denise Lafrance, Allen Grimes, Jenna Manis, Logan Wood, Ashley Lave, Anthony Flock, Sam Dixie, Shanda Larsen, Amy Hulsey, Camielle Lonergan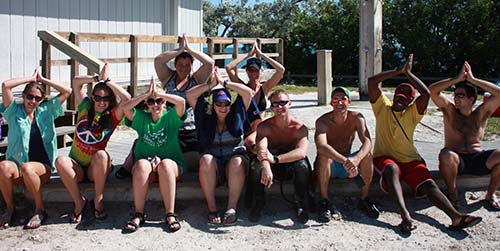 St. Johns River Research
The Marine Science Institute (MSRI) is responsible for cutting-edge research on the health and status of the St. Johns River and marine ecosystems. Major projects coordinated through The Institute include:
Fisheries Independent Monitoring Program, which provides data for The Florida Fish and Wildlife Conservation Commission and other fisheries managers to regulating Florida's biological resources
The River Report Card Project, an ongoing collaborative effort by Jacksonville University and University of North Florida to assess he​alth and status indicators from water chemistry and habitat to endangered and threatened species of the St. Johns River
Ongoing Manatee Protection Planning
River Status Reports consisting of monthly updates to the City of Jacksonville Waterways Commission on many issues arising on County waterways, including off shore waters, from dredging to reef restoration, High School Marine & Environmental Education Program (Duval County Public Schools) and The Department of Marine Science and its Ongoing Research Opportunities.