Other Research
Big Things Happening with OCEARCH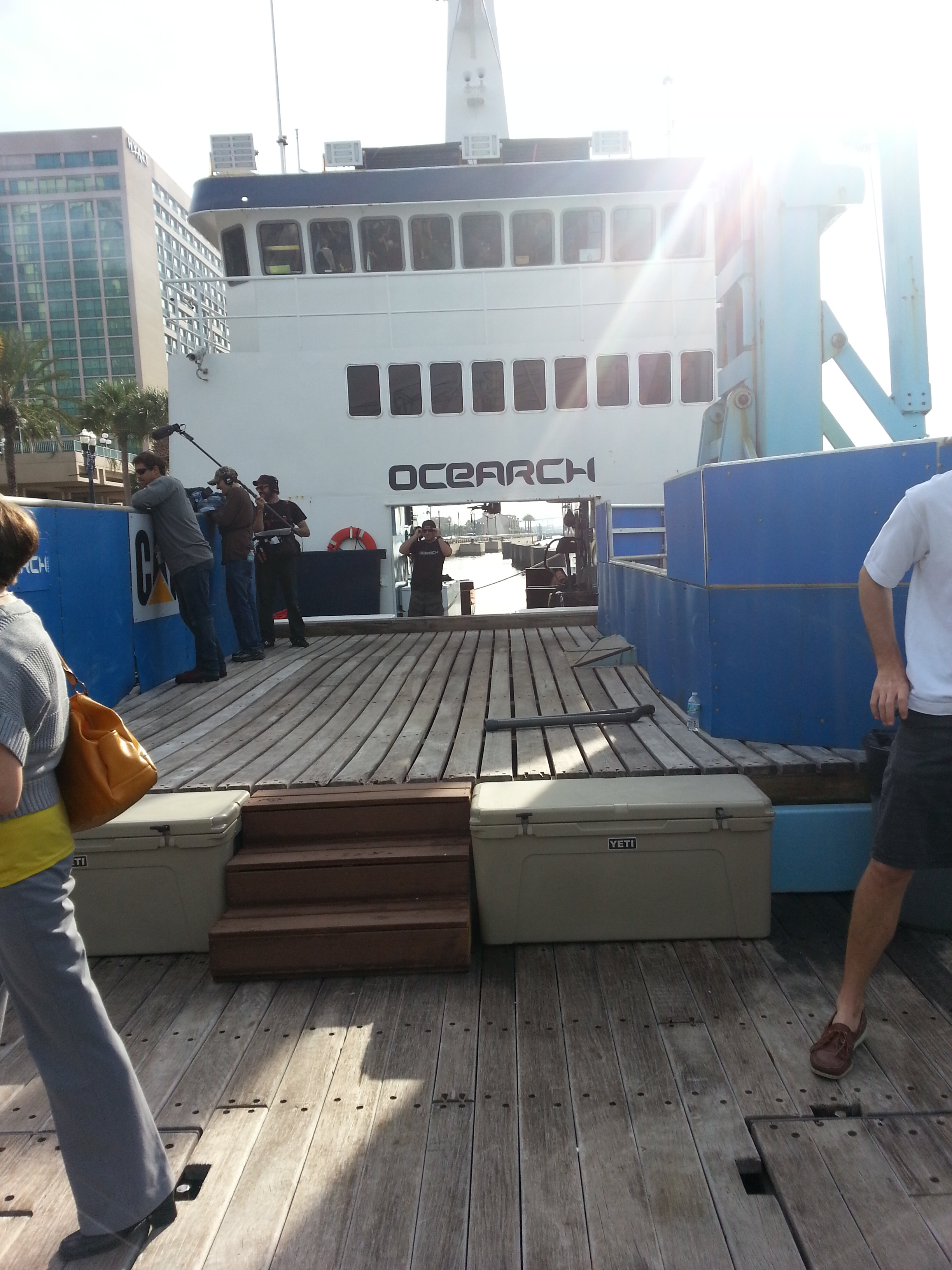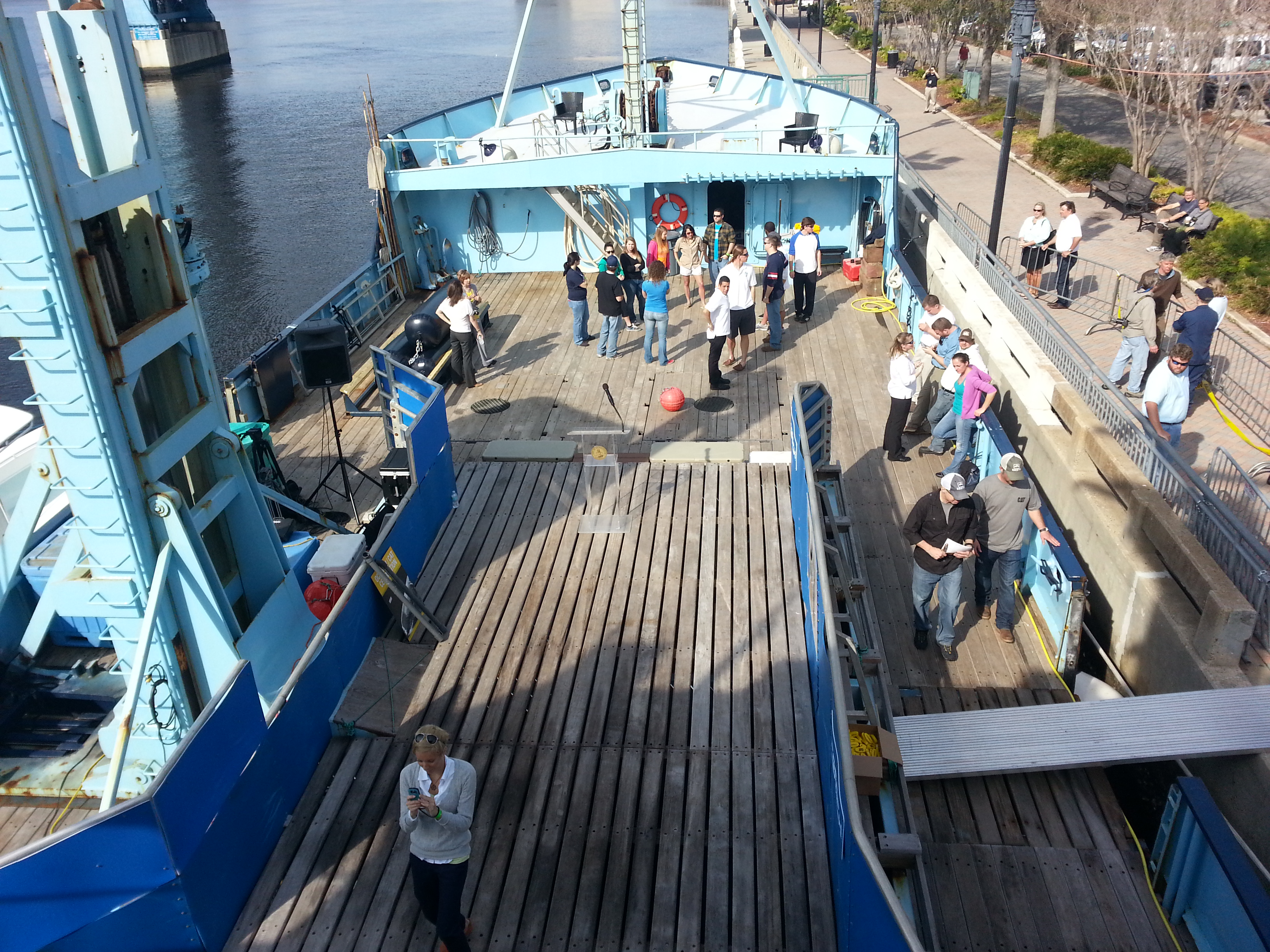 St. Johns River Artificial Reefs
Artificial reefs can be used for a multitude of reasons, but they are primarily used to help enhance the fish habitat and to provide habitats for other organisms. There are two reefs currently in the St. John's River, the George Holt reef and the Coastal Conservation Association (CCA) reef. These particular artificial reefs were deployed in 2014 by TISIRI and were thriving and creating diversity, until Hurricane Irma hit in 2017. This hurricane turned this brackish water into freshwater and thus the diversity of the organisms and fish collapsed. Currently, this area of the St. Johns River is still recovering from the hurricane as far as species diversity and species richness are concerned. We are currently interested in the recovery of the benthic community and fish community post Hurricane Irma. Since Hurricane Irma caused the salinity to decrease, and as the salinity begins to rise again, more of the same fish that were seen before Hurricane Irma, will return and recolonize this area once again. There is also a public outreach aspect of this research, which involves educating them about the reefs. Over the course of this research, the public will become more aware and more educated about these artificial reefs.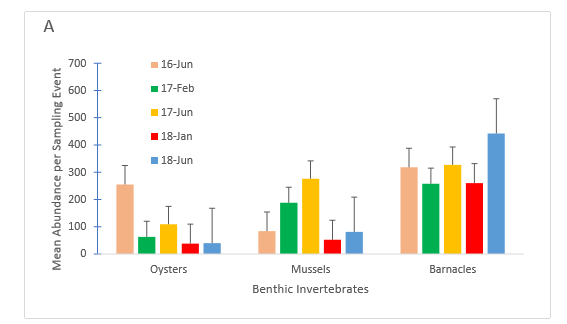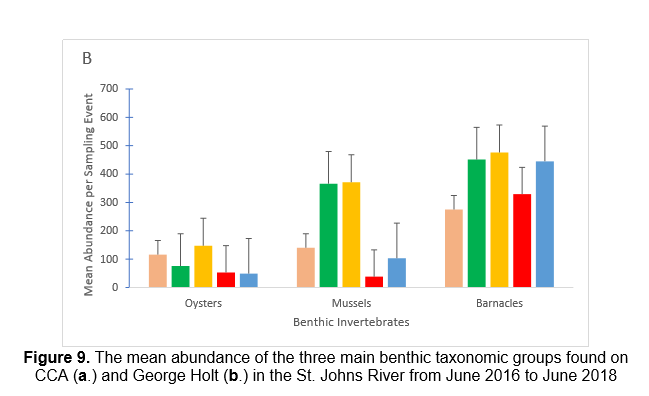 We will be hosting an iAngler Tournament in order to raise awareness of the artificial reefs and also to collect data about the fish that live there. This tournament will begin on May 27th and end on July 4th. Prizes will be awarded, and they are being donated by West Marine. Please see the iAngler Tournament website for more details.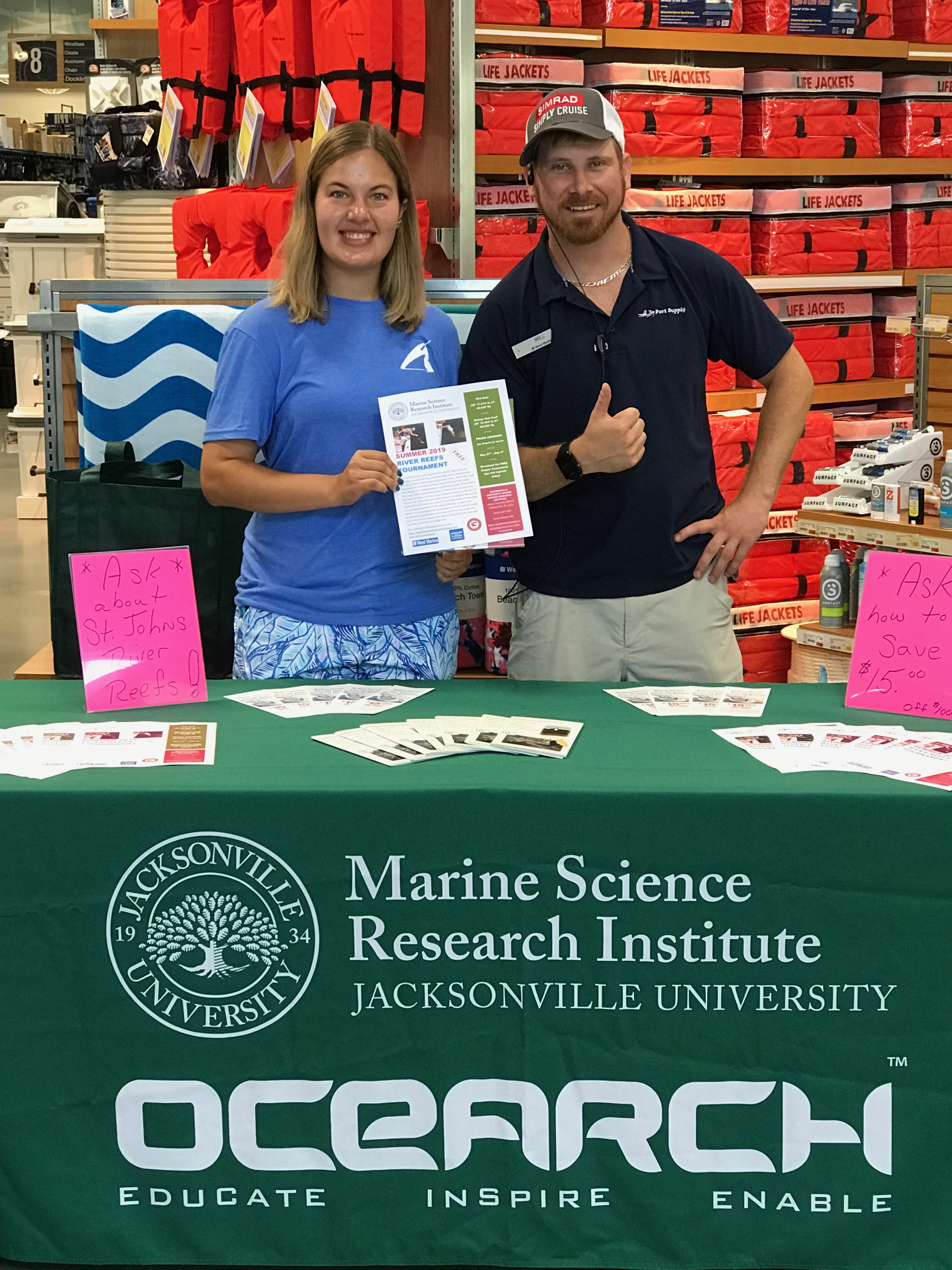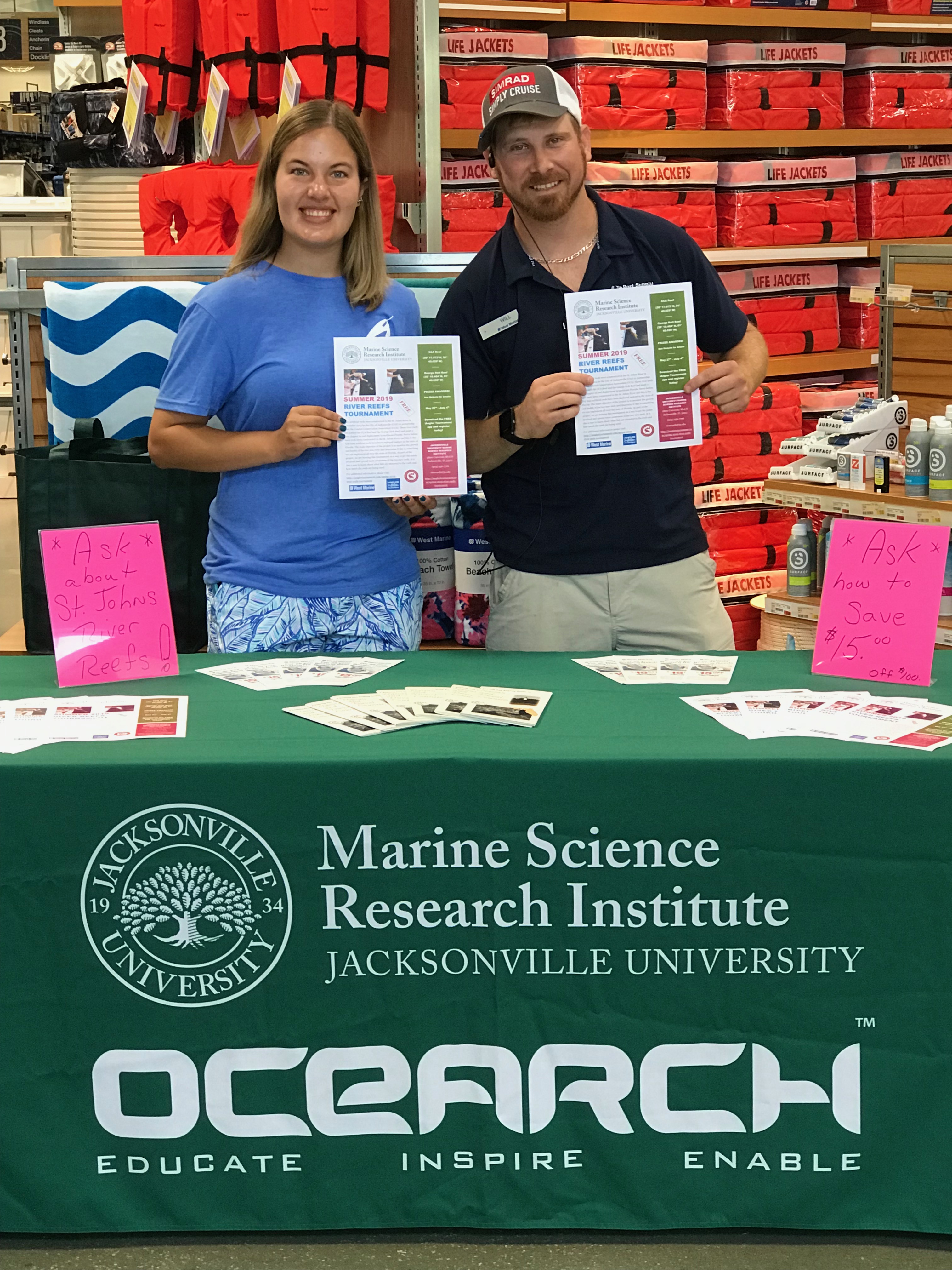 http://ianglertournament.com/spring-2019-river-reefs-tournament
Galapagos Islands Trip July 20 to August 8 with JU Alumni

Craig Allen, Alumni; Dr. Ted Allen- Professor Emeritus; Rachel Rhode, JU Student; Emma Fowler, JU Student; Susan White, Alumni; Dr. Quinton White, Professor; Al Fenedick, Alumni; Kayla Brown, JU Student; Sara Schunter, JU Student
Galapagos Islands July 29 to August 8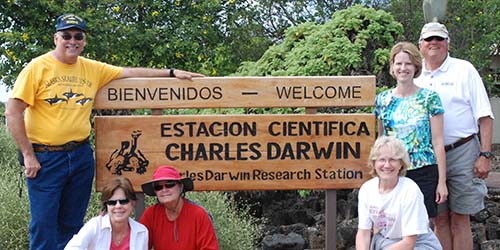 Alumni Bill Roberts, Judy Ellerbe Spillert, Meg Ripley, Melissa Davis Phillips, Margaret Nelson Murphy and Dr. Quinton White
Ichthyology Class
Dr. Dan McCarthy - Director, Marine Science Program and his Ichthyology class (FALL 2010). Dr. McCarthy has been conducting these yearly trips for the past 6-years.
The purpose of this class trip was to give students in field experience at conducting fish counts. They used these methods to compare fish communities on mangrove, sea grass hard bottom and coral reef habitats. The coral reef they visited was Looe Key…one of the premier reefs in the Florida Keys.
The class used the dormitories and lab facilities at the Mote Marine Laboratory at Summerland Key (close to Key West). While there, they learned about research going on at the lab such as the coral transplant program. They also visited Bahia State Park.
Students in attendance: Denise Lafrance, Allen Grimes, Jenna Manis, Logan Wood, Ashley Lave, Anthony Flock, Sam Dixie, Shanda Larsen, Amy Hulsey, Camielle Lonergan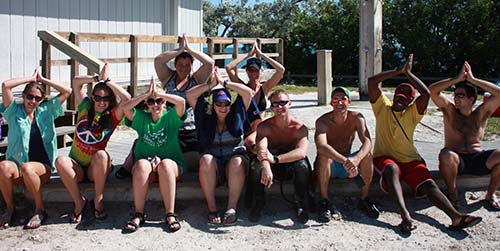 St. Johns River Research
The Marine Science Institute (MSRI) is responsible for cutting-edge research on the health and status of the St. Johns River and marine ecosystems. Major projects coordinated through The Institute include:
Fisheries Independent Monitoring Program, which provides data for The Florida Fish and Wildlife Conservation Commission and other fisheries managers to regulating Florida's biological resources
The River Report Card Project, an ongoing collaborative effort by Jacksonville University and University of North Florida to assess he​alth and status indicators from water chemistry and habitat to endangered and threatened species of the St. Johns River
Ongoing Manatee Protection Planning
River Status Reports consisting of monthly updates to the City of Jacksonville Waterways Commission on many issues arising on County waterways, including off shore waters, from dredging to reef restoration, High School Marine & Environmental Education Program (Duval County Public Schools) and The Department of Marine Science and its Ongoing Research Opportunities.