Advisory Board
Ronald "Ron" A. Autrey
​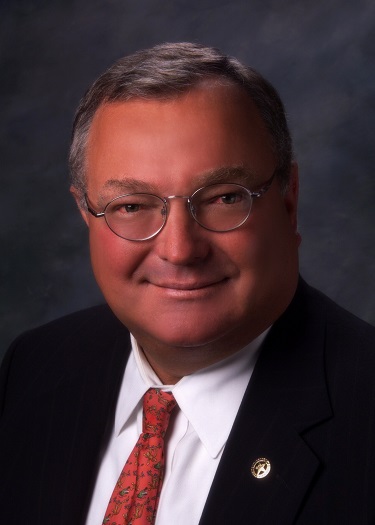 Ron Autrey is Chairman of Miller Electric Company; a 90 year old Jacksonville based electrical construction firm. He served on Florida's State Licensing Board, and the National Electrical Contractor's Board. Ron is a licensed electrical contractor and general contractor in many Southeastern and Mid-Western States. Ron is a past Chairman of the Jacksonville University Board of Trustees, where he also received an honorary Doctorate of Business & Commerce. He is past Chairman of numerous other non-profit boards including the Jax Chamber, and NE Florida's United Way Campaign. He was a founding member of the Jax Civic Council and served on the Boards of the Cummer Museum, JCCI, Boy Scouts Executive Advisory Board, MS advisory Board, and the First Coast Manufacturer's Association.
Ron and his wife Hilah are lifelong Jacksonville residents and currently reside in Ponte Vedra Beach, Florida.
William "Bill" B. Barnett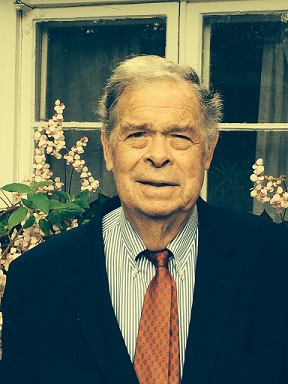 William "Bill" S. Breed ('82)
William Breed retired from the civil service in February 2018 after 32 years.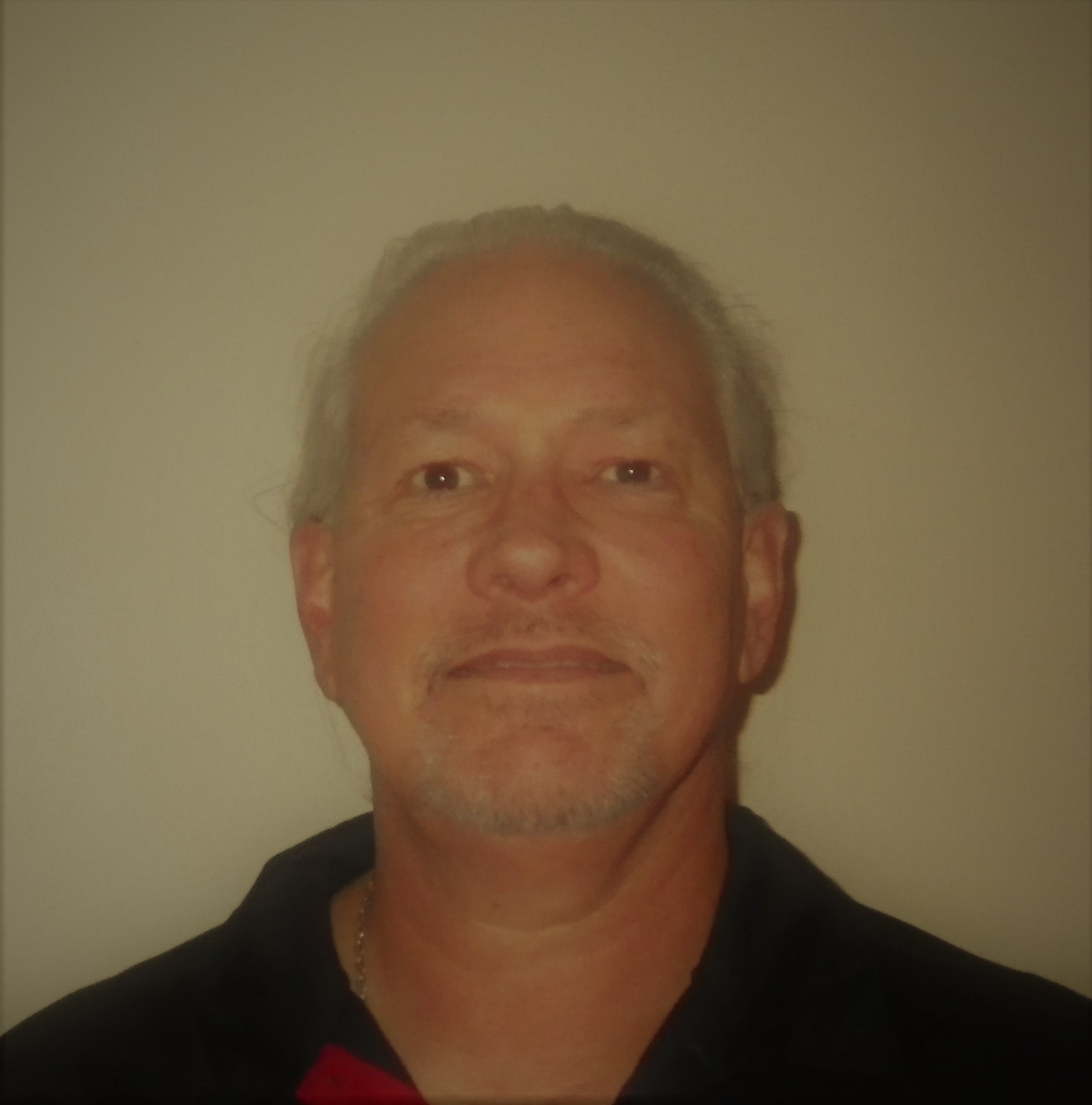 Bill was a geophysicist at the US Naval Oceanographic Office from 1985 to 1990, including serving on 15 deep sea survey operations, and processing and analyzing GeoSat Exact Repeat Mission data. In 1990, Bill then transferred to the US Department of Energy as an environmental scientist to work on climate change and energy systems analysis and policies; rising eventually to serve four years as an Office Director for energy and environment policy analysis. In 2004 Bill transferred to the US Agency for International Development to lead the Global Climate Change Team. In his time at USAID he grew the Team into an Office of 34 members, and an annual budget that peaked at over $70M.

Significant USAID programs include the SERVIR partnership with NASA and four international research & mapping institutions; the Enhancing Capabilities for Low Emissions Development (EC-LEDS) program with 25 partner countries, which was recognized by OMB as one of the top 5 performance management examples across the government; the SilvaCarbon forest carbon monitoring program endorsed by OSTP; and the ground-breaking, development-focused Climate Change Resilient Development (CCRD) program which was recognized by field practitioners for its pragmatic, economic development focus and prolific publications.

Bill served on over 35 official US Government international negotiating teams, and participated in over 20 international expert workshops. Bill was among those recognized by the Intergovernmental Panel on Climate Change (IPCC) for contributing to its award of the Nobel Peace Prize in 2007 as a lead author for the 1992 Supplement and the 1995 Assessment.
​Carter B. Bryan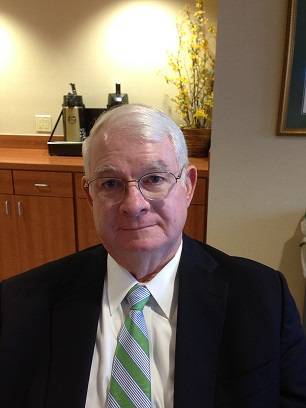 Co-founder and retired Chairman of the Board of Med Mal Direct Insurance Company.
Carter Bryan was born in Jacksonville, Florida on January 19, 1945. He attended local schools and graduated from Robert E Lee High School in 1963.
He started his career with Independent Life as a debit agent in 1966 and then joined the ordinary department in sales and then became a manager. He has won many awards for his sales success including life time member of the Million Dollar Round Table. He started Independent Marketing Groupin the mid 80's. In 1995 he started Physicians Advantage a company that protected physician's personal assets. In 2009 he and three partners started Med Mal Direct Insurance Co. which is now the largest direct write medical malpractice insurance company in the nation. He served as Chairman of the Board until his retirement in January 2015. In 1966 he joined the Army Reserves and served as an operating room technician for his six year commitment. Carter has served on many boards including Jacksonville National Bank, American Enterprise Bank,Independent Life Insurance Co. and currently Wolfson Children's Hospital. In his community activities he has served on boards that he felt he could make a difference. He has had a life time commitment to the American Cancer Society where he is currently a Life Time Member of the Board. He was unit president and Chairman of the Florida Division Board. He has filled just about every position as a volunteer. He has also served on the United Way Board, Episcopal Child Day Care Center, Pace, Child Guidance Clinic, and Jacksonville Commodores League for over 24 years and Commodore for 2 years, and Jacksonville Marine Institute board for 20 years and president for two years.
He was appointed to the Jacksonville Waterways Commission and served for 20 years. He was past Chairman of the St Vincent's Community Advisory board.
He is a member of the Florida Yacht Club, The River Club, and Meninak Club. He and his wife Cheryl are serving as co-chairs emeritus of the Hope Lodge fund raising committee for the American Cancer Society and co-chairs of the St Vincent's Hospital De Paul Society.
He married his high school sweetheart Cheryl Langston in 1967 and has three children and eight wonderful grandchildren. Carter and Cheryl enjoy being with their children and grandchildren and traveling on cruise ships. They have a home in the Bahamas and they spend their time either on, in or under the water. Carter also enjoys woodworking.
Brooks Busey
Brenna M. Durden
Ms. Durden's practice focuses on governmental, land use, environmental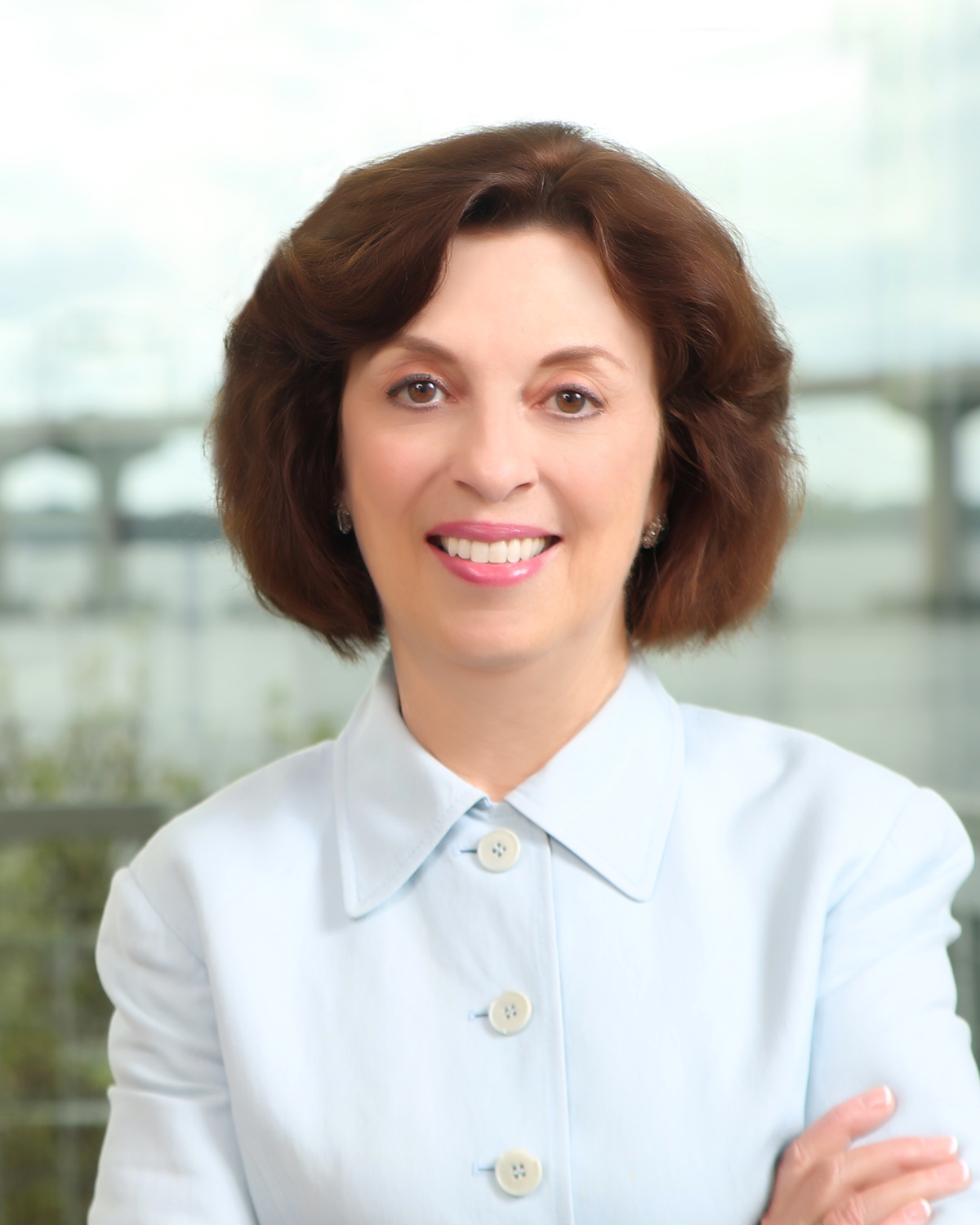 and administrative law. Her clients include landowners, developers, local governments, banks, manufacturers, industrial and educational facilities in matters related to land development, community redevelopment, real estate transactions, hazardous materials, brownfields, contamination and remedial actions, solid waste and air quality regulation. Brenna has experience in transactional due diligence, administrative, environmental and land use litigation. She is AV-Rated by Martindale-Hubbell and has been listed in the Best Lawyers in America in the areas of Land Use and Zoning Law, Real Estate Law, and Real Estate Litigation for many years. She received the Ultimate Attorney Award from the Jacksonville Business Journal in 2018 and is listed in the Florida Legal Elite from Florida Trend in 2019.
Brenna serves as the City Attorney to Atlantic Beach, Florida. She is the Immediate Past President of the Florida Redevelopment Association and has served on that Board of Directors since 2010. She previously served on the Board of the First Coast Manufacturers Association. Brenna served on the Board of the Downtown Investment Authority from 2015-2018 and, in November of 2018, was appointed to the City of Jacksonville Downtown Development Review Board.
Brenna is very involved with Urban Land Institute North Florida District, currently serving as a member of the Advisory Board, the Center forLeadership Committee, the Program Committee and the Women'sLeadership Initiative Committee, previous member of the ManagementCommittee, previous Treasurer and past chair of the Women's LeadershipInitiative Committee.
Brenna is a member of Leadership Florida's Class of 2012. She previouslychaired the Jacksonville Community Council's 2002 Clean City Study and isa former President of the Florida Planning & Zoning Association (Northeast Chapter) and former Chair of the Jacksonville Bar Environmental and Land Use Law Section. Prior to entering law school, she was a city planner, working in San Luis Obispo, California and Sarasota, Florida. Brenna is a 1985 graduate of the University of Florida College of Law.
Crystal Freed
Crystal Freed is an accomplished civil trial lawyer who is also a community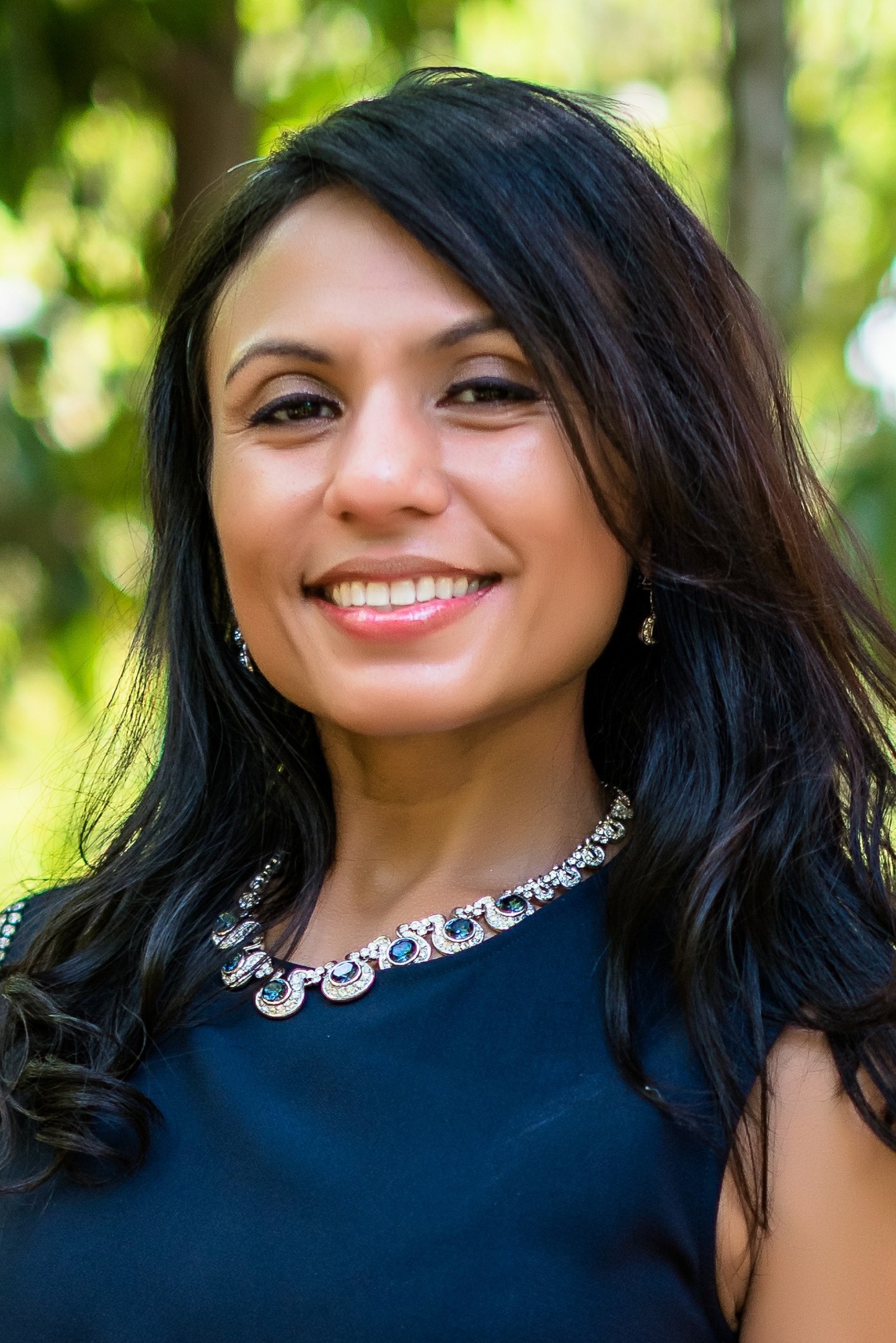 trustee. After graduating from the Georgetown University Law Center, she started her legal career at Akerman where she litigated complex commercial cases including contract, construction and mass tort. While earning her undergraduate and law degrees, Crystal owned and operated a Caribbean restaurant (an outgrowth of her Trinidadian roots) in Broward County, Florida. In 2007 she started her second business - her own law practice, representing small businesses and startup enterprises. As the success of her firm grew, so did her desire to catalyze an anti-human trafficking movement in northeast Florida, the seeds having been planted by life experiences and her legal studies. Crystal's pro bono clients have included both adults and children trafficked for sex and labor in northeast Florida. She also serves as pro bono counsel in cases involving fair housing, contract and landlord/tenant. Crystal works closely with the law enforcement community in northeast Florida, providing both resources and training. While Crystal has been recognized locally (JBJ 40 top Under 40 and the Atlantic Institute) and state-wide (Florida's Human Trafficking Summit's Community Advocate, FAWL Extraordinary Woman and FDLE's Unsung Hero, Florida Bar President's Pro Bono Service Award) for both her work as a lawyer/advocate and her work combating child exploitation and human trafficking, she counts the accolades unseen by human eyes as the most valuable to her.
William Carl (W.C.) Gentry
W.C. Gentry is a graduate of Duval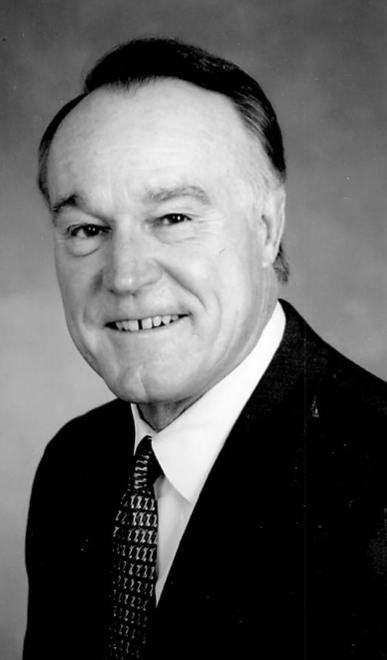 County public schools. He received his Juris Doctoratemagna cum laudefrom the University of Florida College of Law in 1971 and for over forty years has handled trials and appeals in complex litigation, including constitutional issues. Mr. Gentry has been named one of America's Leading Trial Lawyers by several national and state publications and has been profiled as one of Florida's "Top Trial Lawyers" by Florida Trend Magazine. During his career, he has used his legal skills to serve the community, including helping establish Jacksonville's first Ethics Commission, leading a community/legal initiative to eliminate the City's historic odor problem and successfully representing the Florida Senate in constitutional challenges to legislation that improved education funding to Duval County.

Mr. Gentry served on the State of Florida Council on Education Policy, Research and Improvement (CEPRI) and was Chairman, 2004-06. In 2007, he was appointed by the Mayor of Jacksonville to Chair the Education Committee of the "Jacksonville Journey" to deal with crime and served on the initial Jacksonville Journey Oversight Committee. From 2008-12, Chair 2010-11, Mr. Gentry served on the Duval County School Board. Most recently (2016-18), he chaired the revitalized Jax Journey and presently chairs the Subcommittee on Education and Youth Development of the Jacksonville Task Force on Safety and Crime Reduction.

He is a founding Director and past Chair of the Schultz Center for Teaching and Leadership and presently serves on the Board. He also serves on the Board of the Sulzbacher Center and chaired the capital campaign for the Center for Women and Families. Mr. Gentry is a Board Certified Trial Lawyer and Mediator and continues to selectively handle litigation matters.
Steven T. Kelley
Dr. Steve Kelley currently serves as Vice President of Community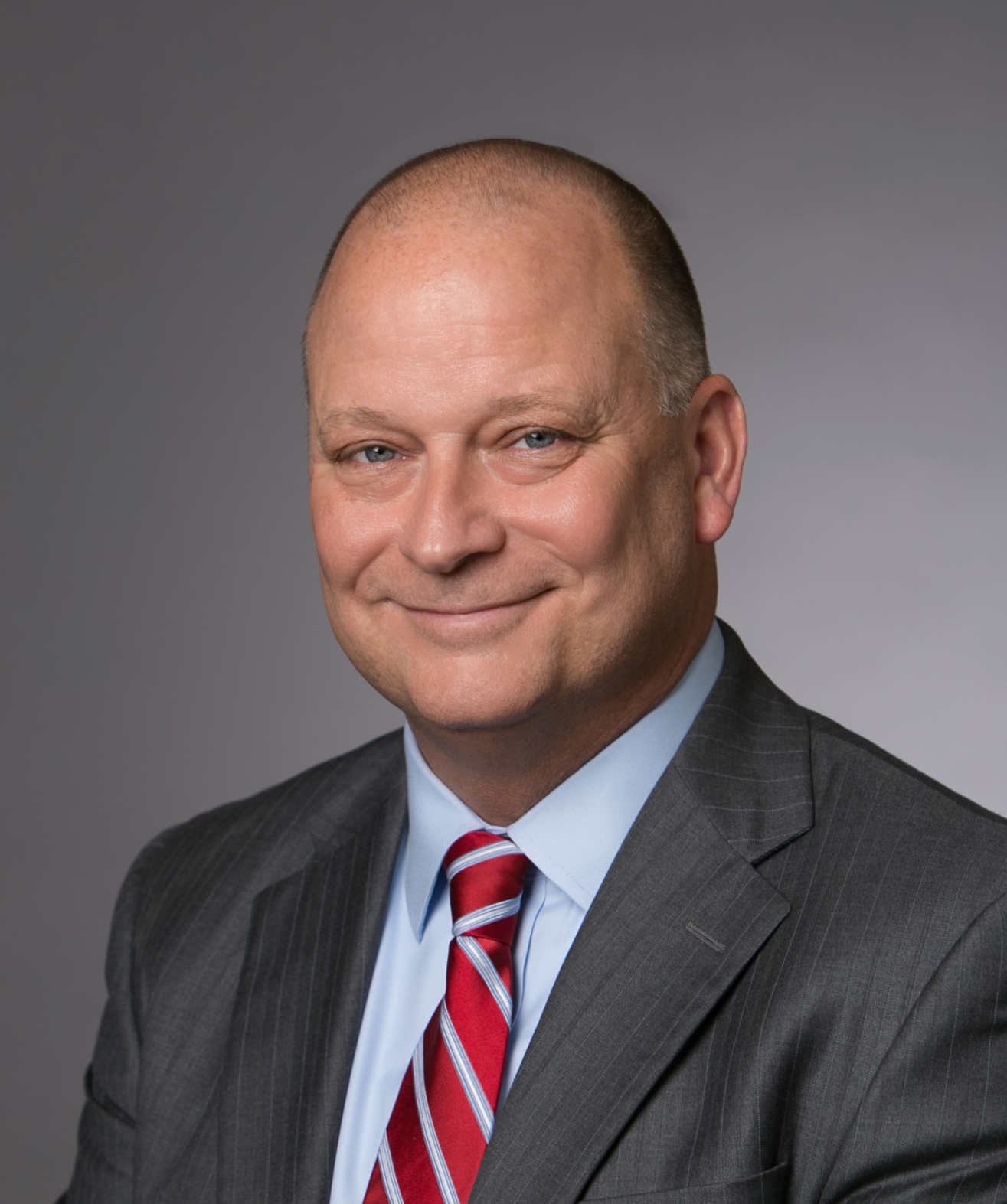 Development Lending and Investing for TIAA Bank following more than twenty-five years' in the financial services industry with regional and national responsibilities in diverse leadership roles. Kelley received his Doctor of Business Administration from Jacksonville University Davis College of Business & Technology, and he is also professor of Finance, Accounting, and Economics for the Keller Graduate School of Management at DeVry University.

Steve is active in the Jacksonville community serving on boards and committees for Junior Achievement of North Florida, NW Jacksonville CDC, Cathedral District-Jax, United Way of Northeast Florida, and the Urban Land Institute (ULI), in addition to his role with Jacksonville University's Marine Science Research Institute.

His wife Virginia "Ginny" is a nurse at Mayo Clinic; he has two daughters (Maddie and Erin) and three stepsons (Tommy, Danny, and Jack). He is originally from Ft. Walton Beach in Florida's panhandle where his passion for boating and water sports centered his interest in marine ecology and its effects on local economies.
Elizabeth (Lisa) Phelps
Robert "Bob" M. Rhodes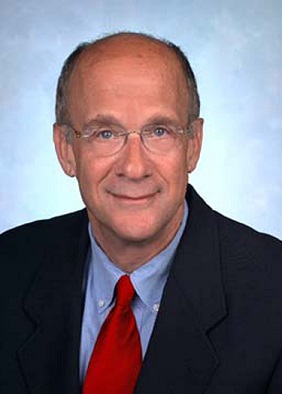 Bob Rhodes is an attorney and real estate consultant in Jacksonville, Florida.
He is the former Executive Vice President of The St. Joe Company and also served as St. Joe's General Counsel. He held similar positions with Arvida Corporation and Disney Development Company. Earlier, he served as the first administrator of Florida's growth management program, as counsel to the speaker of the Florida House of Representatives and in the Washington, D.C. office of the Council of State Governments and National Governors Conference. Bob chaired state commissions that recommended revisions to Florida's growth management, wetlands protection and administrative procedure programs. He also chaired Jacksonville's Downtown Development Authority and Economic Development Commission, the Jacksonville Civic Council's Downtown Redevelopment Task Force, Northeast Florida's Regional Community Institute, and the Trust for Public Land's Northeast Florida Chapter.
Bob is a past chair of the Environmental and Land Use Law and Administrative Law Sections of the Florida Bar and served on the American Bar Association Standing Committee on Environmental Law. He is a member of the American College of Real Estate Lawyers and has been honored as the Jacksonville Daily Record's Lawyer of the Year. Bob is a graduate of Cal Berkeley and Harvard's Kennedy School of Government.
George W. Robbins III
​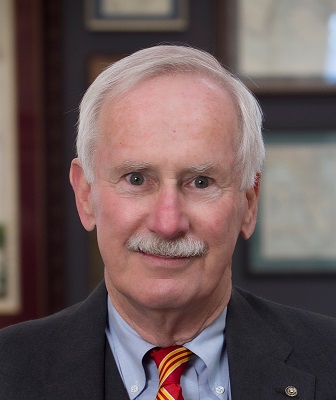 George became a Vistage Chair in 2002 after a thirty five year career in business leadership roles beginning his career with GE Plastics. He was General Manager of the Specialty Materials Division of Avery International headed SCM Corporation's Organic Chemicals Division. Hanson plc.acquired SCM and promoted him to group executive with responsibility for three additional companies. He was elected to the board of Hanson plc and their U.S. subsidiary, Hanson Industries when he became Chairman of Quantum Chemicals. Hanson spun off Millennium Chemicals and George was named CEO of Millennium Specialty Chemicals and a member of the Board of Equistar Chemicals, LLP. He is one of the founders of the First Coast Manufacturers Association. He currently Chairs a Vistage Group, is on the Board of FCMA and leads FCMA's Manufacturing Executives Group. In 2012 Gov. Scott appointed him to the board of the St. Johns ​River Water Management District. He is President of The Association for Corporate Growth chapter and a member of the Mandarin Rotary Club and Sub-Deacon at Church of Our Saviour.
Rhodes Robinson
CEO, Environmental Services, Inc.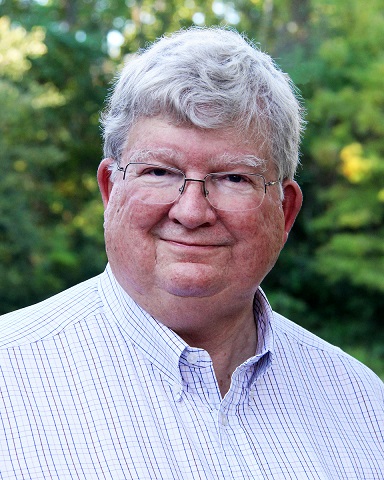 Rhodes Robinson is the founder of Environmental Services, Inc., which is an
environmental consulting firm with headquarters in Jacksonville. The firm has offices throughout eastern U.S. and has an international division involved with forest carbon sequestration around the world.

Mr. Robinson has a M.S. degree in Wildlife Biology and Botany from North Carolina State University. He is past-president of the Society of Wetland Scientists Professional Certification Program, and he is an Eagle Scout. Rhodes has been involved with NE Florida Builders Association for over 30 years and supports Boy Scouts of America. He is an active member of Mandarin Presbyterian Church, and is a member of the COAS Dean's Council at the University of North Florida.
William "Bubba" Ryan
Howard Serkin
James (Jim) Stevens
David Strickland
A native of Daytona Beach, Florida, David Strickland retired from EverBank in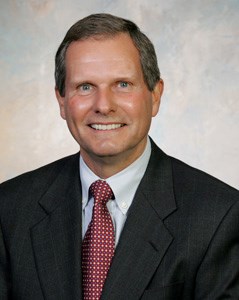 2013 after 42 years in banking. He served in senior management positions at Trust Company of Georgia, Barnett Bank of Florida and EverBank, where he was the founding president and CEO. He is presently the chair and acting CEO of the Jacksonville Symphony, where he has been a Board member since 2012.

His other current activities include positions on the boards of the Jacksonville University Public Policy Institute and Marine Science Research Institute. He served as chairman of the World Affairs Council of Jacksonville from 2016 to 2018 and currently serves as its advisory council chair. Strickland's prior community and educational service includes being chair of Habitat for Humanity of Jacksonville, the North Florida Land Trust, the Youth Crisis Center Foundation and positions on the boards at Stetson University and the Coggin College of Business at the University of North Florida. He has degrees from Emory University, Rutgers University and the Harvard Business School.
Greg Strong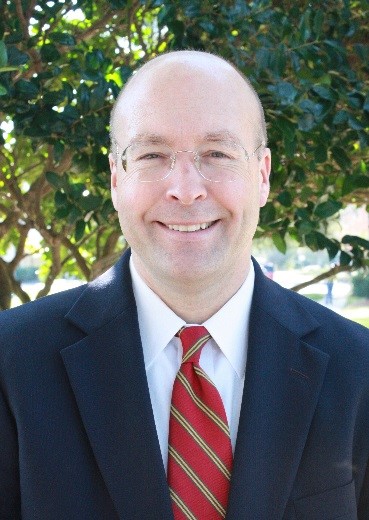 DISTRICT DIRECTOR, NORTHEAST DISTRICT DEP
Greg Strong was appointed District Director of the Florida Department of Environmental Protection's Northeast District in December 2005. Mr. Strong oversees all regulatory activities within the District's 19 counties. He is responsible for managing the implementation of environmental laws and regulations, the issuance of environmental permits and the performance of compliance and enforcement activities.
Mr. Strong has more than 15 years of environmental management experience in the aerospace, chemical and oil & gas industries. Before joining the Department, he worked in marketing for a Fortune 500 industrial manufacturer where he developed marketing strategies for environmental products sold to retail petroleum fueling companies. Before that, Mr. Strong was the Manager of Regulatory Affairs for an international specialty chemical manufacturer where he managed corporate regulatory compliance programs.
​Mr. Strong earned a B.S. degree from Florida State University, a J.D. degree from the University of Connecticut School of Law and an M.B.A. from the M.I.T. Sloan School of Management.
Stacy Watson-May
Stacy Watson May is a Consulting Counsel in Holland & Knight's Jacksonville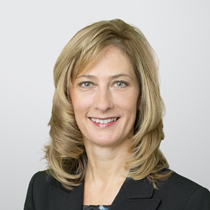 office. She counsels a variety of industrial and commercial clients such as manufacturers, facility owners and developers with environmental compliance and enforcement actions across multiple states as well as at the federal and local levels. For these clients, she regularly negotiates reduced penalties with government agencies. Ms. Watson May assists in the design of corrective action plans and environmental management systems to meet the requirements of the Clean Air Act, the Clean Water Act, the Resource Conservation and Recovery Act (RCRA), and hazardous materials handling and permitting matters.
Ms. Watson May handles civil and administrative litigation involving permit challenges, mining operations, cost recovery, indoor air quality issues, Legionnaires' disease and toxic torts.
For property owners and investors, Ms. Watson May handles litigation and transactions involving the purchase, sale and redevelopment of environmentally impacted properties. She pilots clients through the environmental due diligence of real estate and manufacturing operations in large mergers and acquisitions at the state, multistate and multinational levels. These deals often involve significant residential, commercial and condominium developments as well as condominium conversions. She also counsels lenders and developers regarding environmental concerns of foreclosed properties.
Ms. Watson May has completed the Florida supreme court training for Circuit Civil, Family, and County Mediations.
Kerry Stewart
Roger Elsas
Tracy Nazarro
Agnes Danzinger
Courtney Wilson
Eric Green
Mike Atlee