Advisory Board
Ron A. Autrey
​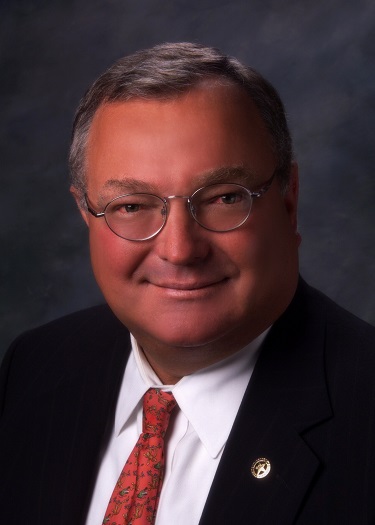 Ron Autrey is Chairman of Miller Electric Company; a 90 year old Jacksonville based electrical construction firm. He served on Florida's State Licensing Board, and the National Electrical Contractor's Board. Ron is a licensed electrical contractor and general contractor in many Southeastern and Mid-Western States. Ron is a past Chairman of the Jacksonville University Board of Trustees, where he also received an honorary Doctorate of Business & Commerce. He is past Chairman of numerous other non-profit boards including the Jax Chamber, and NE Florida's United Way Campaign. He was a founding member of the Jax Civic Council and served on the Boards of the Cummer Museum, JCCI, Boy Scouts Executive Advisory Board, and MS advisory Board, and the First Coast Manufacturer's Association.
Ron and his wife Hilah are lifelong Jacksonville residents and currently reside in Ponte Vedra Beach, Florida.
William Barnett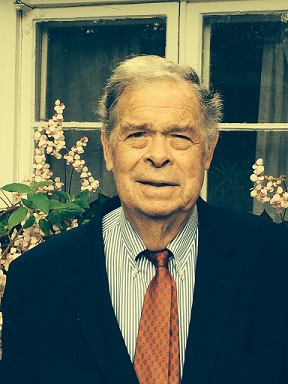 ​Carter Bryan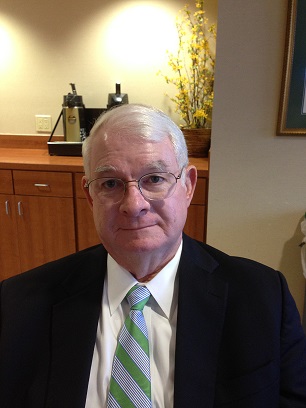 Co-founder and retired Chairman of the Board of Med Mal Direct Insurance Company.
Carter Bryan was born in Jacksonville, Florida on January 19, 1945. He attended local schools and graduated from Robert E Lee High School in 1963.
He started his career with Independent Life as a debit agent in 1966 and then joined the ordinary department in sales and then became a manager. He has won many awards for his sales success including life time member of the Million Dollar Round Table. He started Independent Marketing Groupin the mid 80's. In 1995 he started Physicians Advantage a company that protected physician's personal assets. In 2009 he and three partners started Med Mal Direct Insurance Co. which is now the largest direct write medical malpractice insurance company in the nation. He served as Chairman of the Board until his retirement in January 2015. In 1966 he joined the Army Reserves and served as an operating room technician for his six year commitment. Carter has served on many boards including Jacksonville National Bank, American Enterprise Bank,Independent Life Insurance Co. and currently Wolfson Children's Hospital. In his community activities he has served on boards that he felt he could make a difference. He has had a life time commitment to the American Cancer Society where he is currently a Life Time Member of the Board. He was unit president and Chairman of the Florida Division Board. He has filled just about every position as a volunteer. He has also served on the United Way Board, Episcopal Child Day Care Center, Pace, Child Guidance Clinic, and Jacksonville Commodores League for over 24 years and Commodore for 2 years, and Jacksonville Marine Institute board for 20 years and president for two years.
He was appointed to the Jacksonville Waterways Commission and served for 20 years. He was past Chairman of the St Vincent's Community Advisory board.
He is a member of the Florida Yacht Club, The River Club, and Meninak Club. He and his wife Cheryl are serving as co-chairs emeritus of the Hope Lodge fund raising committee for the American Cancer Society and co-chairs of the St Vincent's Hospital De Paul Society.
He married his high school sweetheart Cheryl Langston in 1967 and has three children and eight wonderful grandchildren. Carter and Cheryl enjoy being with their children and grandchildren and traveling on cruise ships. They have a home in the Bahamas and they spend their time either on, in or under the water. Carter also enjoys woodworking.
Carol Pitman
​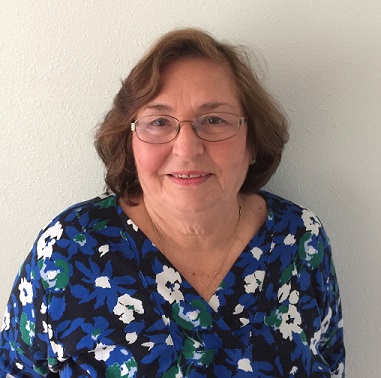 My whole life has been spent on the St. John's River. Born, raised, educated, married, and still raising my family, right here on the beautiful St. John's. My grandmother was born in Mayport, her grandfather was the first Lighthouse keeper. My grandfather was a commercial fisherman who fished from Mayport to Lake George. So, it was just natural our family became River Rats. When Don Pitman found out I could row a boat, throw a cast net, could find bream and bass beds, and was taught never to get in the way of a man's hunting and fishing, it was love at first sight. As a Registered Nurse, I worked for Nemours in clinical practice. We have shared our love for our great city. I have been a volunteer for many organizations. My most favorite was working with the Greater Jacksonville Kingfish Tournament. From the real Sweat Team, to first woman Tournament Chairman and first to have a 1,000 boat sellout, to Board positions. I was chosen by the Florida Times Union for Eve Award in 1993 for Volunteerism. Serving on the Jacksonville Waterways Commission raised my awareness of many issues. All of my involvement lead to a natural love for the JU MSRI. Watching ideas and dreams become a reality makes me so proud to be a part of the future in keeping the St. John's healthy, wealthy, and wise. As I sit in Tocoi, just out of St. Augustine on the river, watching sunsets, eagles, coots, songbirds and mullet, I watch the crabbers and shrimpers wondering if they have an appreciation of what has been and what will be with their river. Proudly, our children and grandchildren have inherited the responsibility and determination for stewardship of Jacksonville and the St. John's River.
Robert M. Rhodes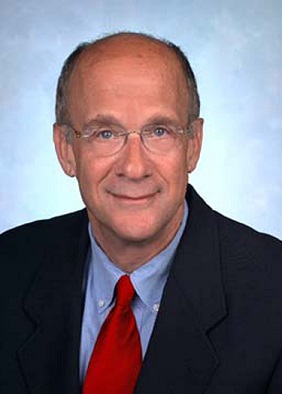 Bob Rhodes is an attorney and real estate consultant in Jacksonville, Florida.
He is the former Executive Vice President of The St. Joe Company and also served as St. Joe's General Counsel. He held similar positions with Arvida Corporation and Disney Development Company. Earlier, he served as the first administrator of Florida's growth management program, as counsel to the speaker of the Florida House of Representatives and in the Washington, D.C. office of the Council of State Governments and National Governors Conference. Bob chaired state commissions that recommended revisions to Florida's growth management, wetlands protection and administrative procedure programs. He also chaired Jacksonville's Downtown Development Authority and Economic Development Commission, the Jacksonville Civic Council's Downtown Redevelopment Task Force, Northeast Florida's Regional Community Institute, and the Trust for Public Land's Northeast Florida Chapter.
Bob is a past chair of the Environmental and Land Use Law and Administrative Law Sections of the Florida Bar and served on the American Bar Association Standing Committee on Environmental Law. He is a member of the American College of Real Estate Lawyers and has been honored as the Jacksonville Daily Record's Lawyer of the Year. Bob is a graduate of Cal Berkeley and Harvard's Kennedy School of Government.
George W. Robbins III
​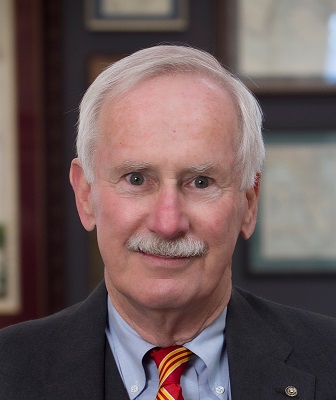 George became a Vistage Chair in 2002 after a thirty five year career in business leadership roles beginning his career with GE Plastics. He was General Manager of the Specialty Materials Division of Avery International headed SCM Corporation's Organic Chemicals Division. Hanson plc.acquired SCM and promoted him to group executive with responsibility for three additional companies. He was elected to the board of Hanson plc and their U.S. subsidiary, Hanson Industries when he became Chairman of Quantum Chemicals. Hanson spun off Millennium Chemicals and George was named CEO of Millennium Specialty Chemicals and a member of the Board of Equistar Chemicals, LLP. He is one of the founders of the First Coast Manufacturers Association. He currently Chairs a Vistage Group, is on the Board of FCMA and leads FCMA's Manufacturing Executives Group. In 2012 Gov. Scott appointed him to the board of the St. Johns ​River Water Management District. He is President of The Association for Corporate Growth chapter and a member of the Mandarin Rotary Club and Sub-Deacon at Church of Our Saviour.
Greg Strong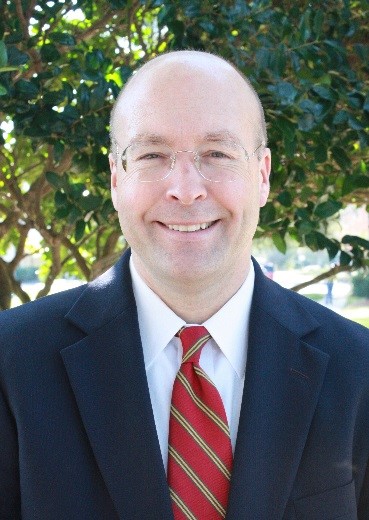 DISTRICT DIRECTOR, NORTHEAST DISTRICT DEP
Greg Strong was appointed District Director of the Florida Department of Environmental Protection's Northeast District in December 2005. Mr. Strong oversees all regulatory activities within the District's 19 counties. He is responsible for managing the implementation of environmental laws and regulations, the issuance of environmental permits and the performance of compliance and enforcement activities.
Mr. Strong has more than 15 years of environmental management experience in the aerospace, chemical and oil & gas industries. Before joining the Department, he worked in marketing for a Fortune 500 industrial manufacturer where he developed marketing strategies for environmental products sold to retail petroleum fueling companies. Before that, Mr. Strong was the Manager of Regulatory Affairs for an international specialty chemical manufacturer where he managed corporate regulatory compliance programs.
​Mr. Strong earned a B.S. degree from Florida State University, a J.D. degree from the University of Connecticut School of Law and an M.B.A. from the M.I.T. Sloan School of Management.
R. Bruce Taylor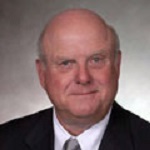 Occupation: Chief Executive Officer and Chairman of Taylor Engineering, Inc. of Jacksonville
Education: Dr. Taylor graduated with distinction from the United States Naval Academy in 1964 receiving his commission as an officer in the U.S. Navy Nuclear Submarine Service. During the next six years he served on two navy nuclear submarines completing five Cold War patrols including one highly classified special operation. Upon leaving the Navy he moved his family to Florida to pursue his graduate education. He was awarded his M.S. in Oceanographic Engineering from the University of Miami in 1971 and his Ph.D. in Civil and Coastal Engineering from the University of Florida in 1974.
Civic and Professional Activities: Dr. Taylor is a licensed professional engineer in the states of Florida, Maryland, and Mississippi. He founded Taylor Engineering in 1983 and guided the company to prominence as one of the leading coastal and water resource engineering organizations in the United States. He has served in various capacities on professional boards, councils, and committees at the local, state, and national level including President of the Florida Institute of Consulting Engineers, member and four time past Chair of the Board of Trustees University of North Florida, past chair UNF's Engineering Advisory Council, member Florida Virtual Campus Board of Directors, member academic visiting committees for the U.S. Naval Academy and the University of Florida. In 2002 he was appointed by the U.S. Army Coastal Engineering Research Board as its first non-academic member where he served for seven years with four General Officers and two civilian members prominent in the profession of coastal engineering.
Awards: In recognition of his achievements, Dr. Taylor is the recipient of a number of honors and recognitions including Honorary Alumnus of the University of North Florida, Distinguished Alumnus of the University of Florida, and Distinguished Alumnus of the Baltimore Polytechnic Institute. He is also the recipient of UNF's Presidential Medallion for exemplary service, the Florida Engineering Society's three highest awards for Outstanding Technical Achievement, Florida Engineer of the Year, and Outstanding Service to the Profession of Engineering. In 1999 he received the nation's highest award given to a professional engineer, the National Society of Professional Engineers' Award for his leadership in his profession and his commitment to excellence.