Manatee Research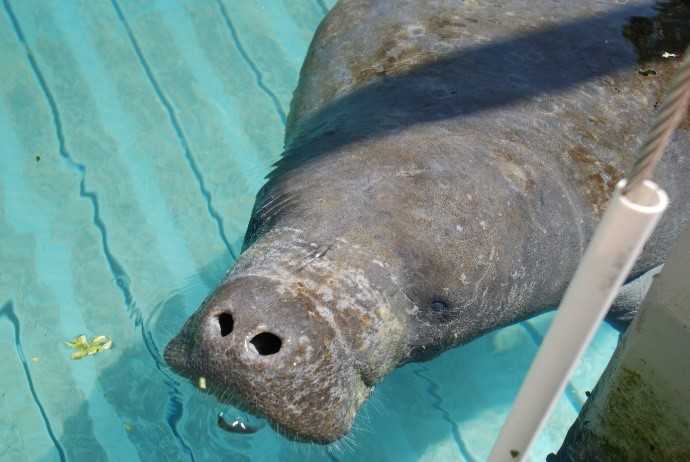 Cold stressed manatee in rehab at Jacksonville Zoo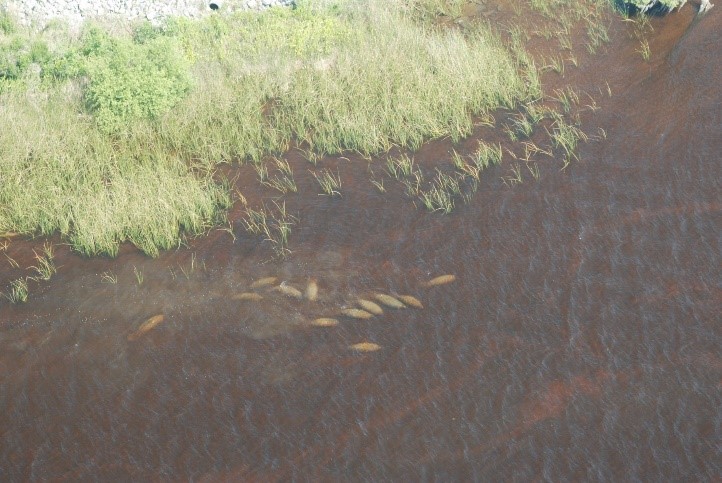 Mating group in St. Johns River, Duval, FL.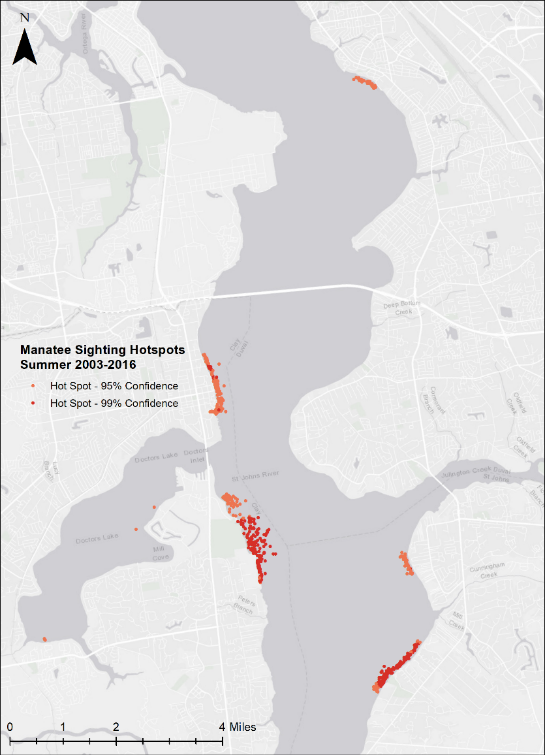 Hot Spots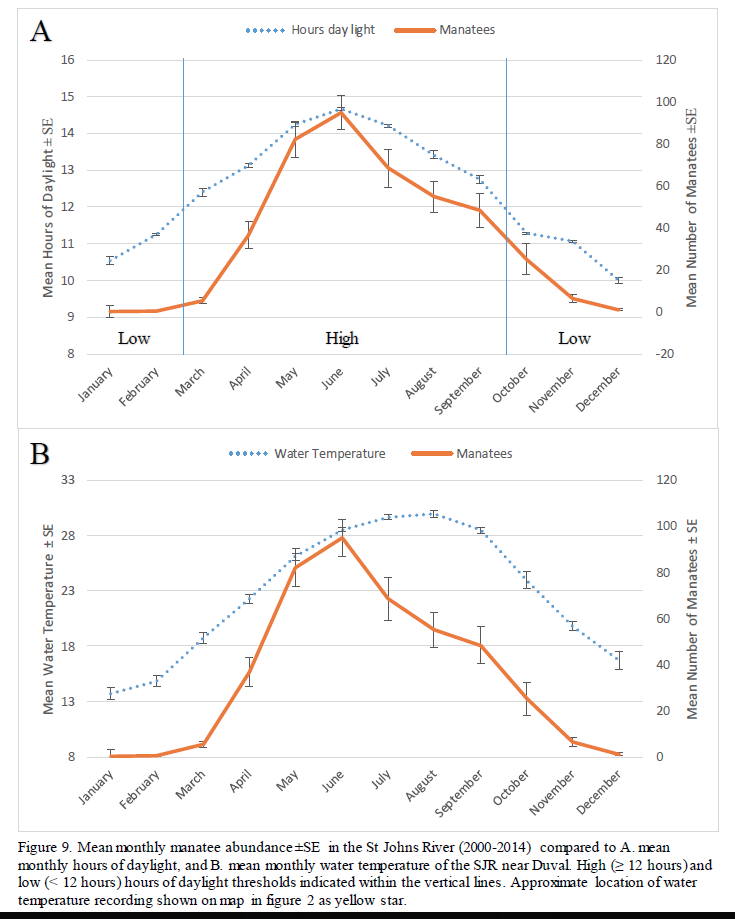 Photoperiod and water temperature on migration.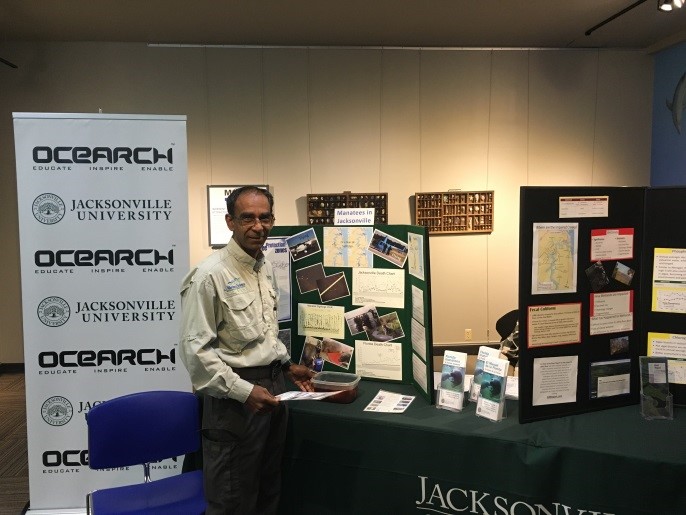 Festivals and outreach – AquaJax at MOSH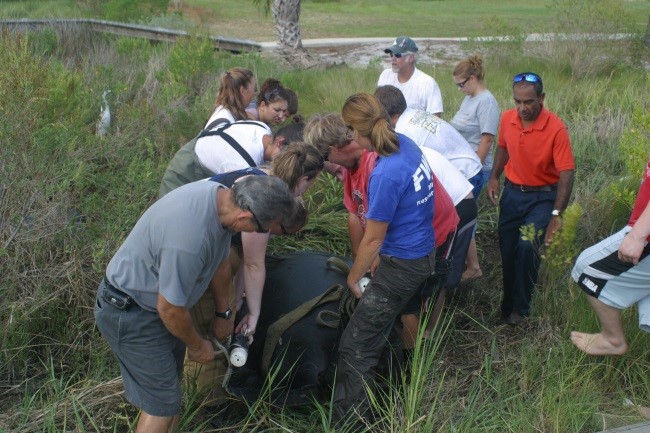 Manatee rescues and assists with FWC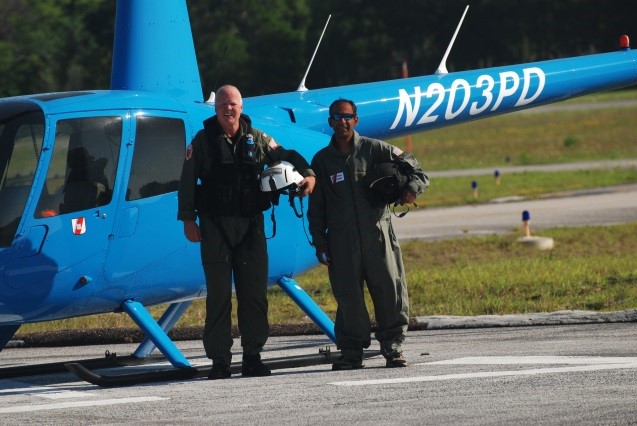 USCG Air Auxiliary
---
Jacksonville University researchers have been monitoring manatee populations in the area for the last 25 years. Since 1993, the research has been used to develop and implement a Manatee Protection Plan. Funding for the work is provided by the City of Jacksonville Waterways Commission. JU students are encouraged to take advantage of the opportunity to gain hands on experience with this multi-faceted research program which includes an ongoing approach to data collection with periodic aerial surveys, vessel traffic and activity monitoring. JU students often partner with the Jacksonville Zoo and Florida Fish and Wildlife Commission on animal welfare, rescues, recoveries and releases. A recent GIS analysis by Samantha Pelletier (Graduate Student) revealed hots spot occurrences for manatees in the river, and research by Chelsea Bohaty (Graduate Student) indicated a latitudinal photoperiod effect on manatee migration. In addition, education and public awareness are key features of the program and include the MaRCO web site (Manatee Research Center Online) and various outreach events that students can lead. Visitors to the MSRI can explore and learn more about these gentle creatures, as well as, local sightings information. Area schools are encouraged to use the site as part of their lessons on the environment, biology or ecology. Teachers interested in partnering with this project are encouraged to contact Dr. Quinton White at qwhite@ju.edu or Dr. Gerry Pinto at gpinto@ju.edu.
​