Marine Science Summer Camps Ages 14 – 18
In-person Summer Camps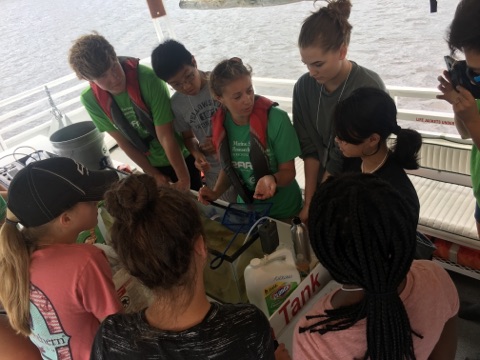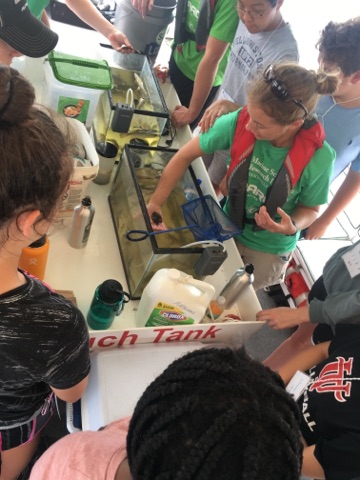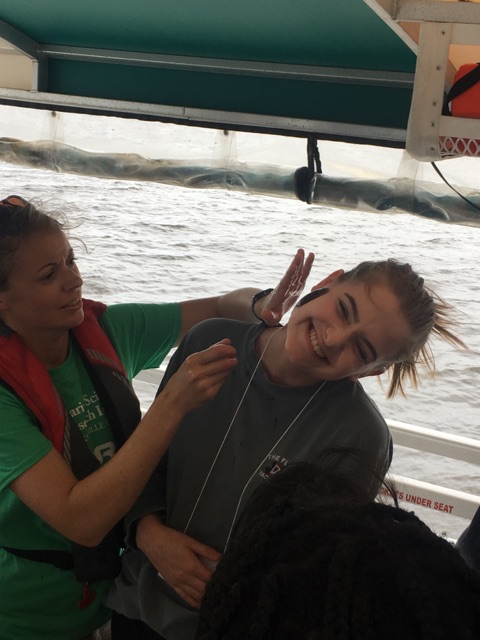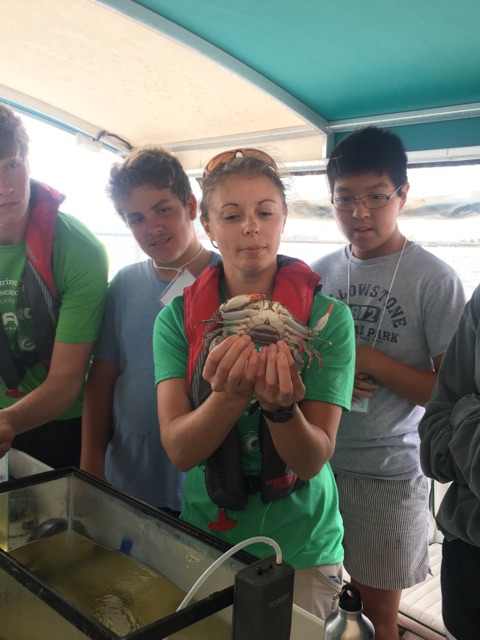 Led by JU Marine Science faculty, you will be involved with all aspects of investigating marine environments from choosing sampling methodology and sites through monitoring water chemistry, collecting, identifying and enumerating fish and invertebrate species and finally presenting the collected data in graphical format. Gain hands-on experience with standard marine science collection and monitoring equipment, as well as laboratory analysis methods, including working with OCEARCH at JU.
Along with St. Johns Riverkeeper staff, the faculty will be assisted by JU undergraduate marine science majors.
2023 Camps
Pricing
$425 per week for day camp

Extended care $100 per week 7:30 a.m. to 6 p.m.

Overnight option for week two $750

Daily activities will include lunch and recreational time at the pool.

Overnight activities may include:

Trivia Night

Movie/Game Night

Scavenger Hunt

Field Day Game

Week One River Week
June 19th – 23th
8:30 a.m. – 4:30 p.m., M – F
Extended day: 7:30 a.m. – 6 p.m., $100 per week
Possible field trips include outings to the St.Johns River in downtown Jacksonville, LittleTalbot Island, Ft. George Inlet, Matanzas Bay,Huguenot Park, Hanna Park, and Mayport.Activities may include touring Safe HarborSeafood, kayaking, beach days, a behind the scenes trip to the zoo, and many more fun adventures.
Week Two OCEAN Week
June 26th – June 30th
8:30 a.m. – 4:30 p.m., M – F
Extended day: 7:30 a.m. – 6 p.m., $100 per week
Campers will participate in fun activities surrounding OCEARCH and sharks. Possible Activities may include learning about theNorth Atlantic White Shark Puzzle, beach clean ups, shark tooth hunts, and many more marine activities with many more marine activities with members of the crew and JUstaff.
Registration
Contact Us
Questions please call (904) 256-7766, or email us at msrisummercamp@ju.edu