Nursing Presentations
​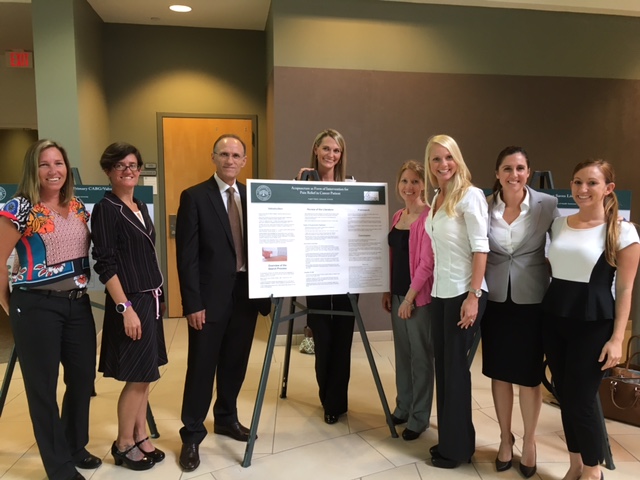 Presenters: Sorcha Pelletier, Kelly Summers, Angjelin Shjefni, Christa Lehman, Terri Mason, Lacey Dietrich, Joanna Hurley, Jessica Mounsey.
Faculty: Dr. Hilary Morgan
Course: NUR 510 Theory and Research 1
Description:
Nursing students present their research posters at the 2016 JU Faculty and Student Research Symposium. They are currently enrolled in the graduate MSN/FNP Program and taking Dr. Hilary Morgan's NUR 510 Theory and Research 1 course.​