Clinical Mental Health Counseling Presentations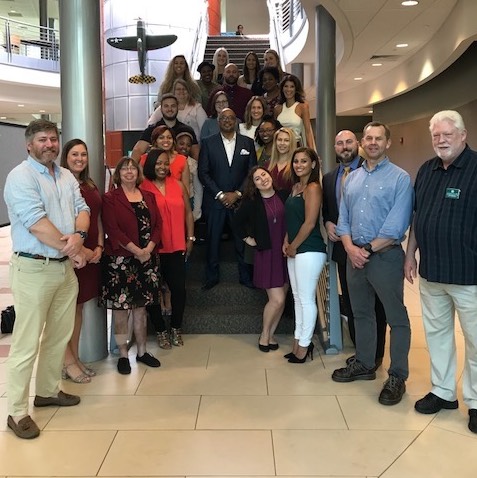 In April 2018, JU CMHC students presented the following poster presentations at the JU Annual Research Symposium:
Adjevi, M., Lowry, J. & Reynolds, A. (2018). The effects of trauma in rape culture.
Baugh, J., Burk, R. & Kosovic, B. (2018). The happiness project: Identifying depression rates in adolescents with divorced vs. non-divorced parents.
Byrd, D., Hinkle, S, & Roditti, L. (2018). Traumatic experiences following negative associations with religious teachings.
Dasher, L. & Thomas, M. (2018). The effects of social media on the body image of teenage girls.
Hilliard, A., Hubbard, L. & Wynn, E. (2018). The effects of binge eating disorder on weight gain in women of color.
Linnear, B., Carlton, G. & Justice, P. (2018). The effects of shopping addiction on marriage.
Pinto, A., Reed, A. & Witt, K. (2018). Prescription addiction in adult clients with developmental/intellectual disabilities.
Reynolds, S. & Delre, S. (2018). The culture of law enforcement and its' impact on the mental health of police officers.
Students are currently developing new research projects to present at the Annual Research Symposium on April 2, 2019.