Clinical Mental Health Counseling Presentations
Drs. Wilburn, Wagoner, George, Orrock and Alberts would like to thank Dean Christine Sapienza and BRCHS faculty, staff and more than 30 community partners for attending the first annual Clinical Mental Health Counseling Internship Fair on Thursday, July 28th.
The inaugural cohort of MS CMHC students presented their research posters to an interactive audience of BRCHS faculty and staff and the BRCHS was proud to welcome the second cohort of the MS CMHC students to JU. All students had an opportunity to meet with community partners and discuss internship opportunities.
The event was an outstanding success. We look forward to building strong community partnerships in mental health and wellness.
The 2016 Research Poster Presentations included:
Sadie Schultheis and Sarah Shields presented "The Impact of Childhood Emotional Abuse on the Development of Adult Anxiety Disorders."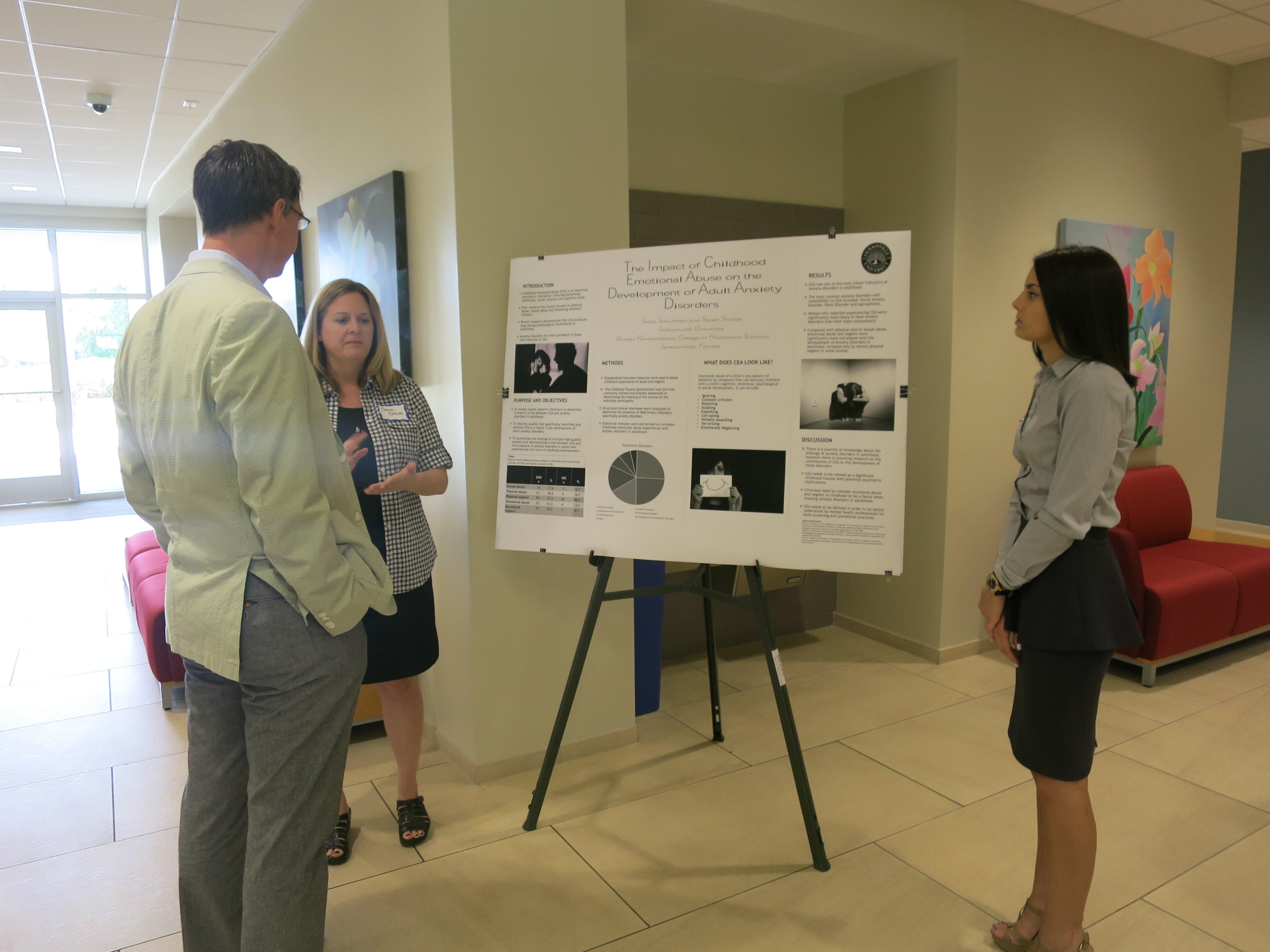 Willie Stocker presented "Effective Counseling Strategies for Couples Experiencing Sexual Addiction: An Integrated Systems Approach."

Layton Gornoski and Diamond Williams presented "Faith-Based Versus Traditional Counseling Services and the use of Gratitude."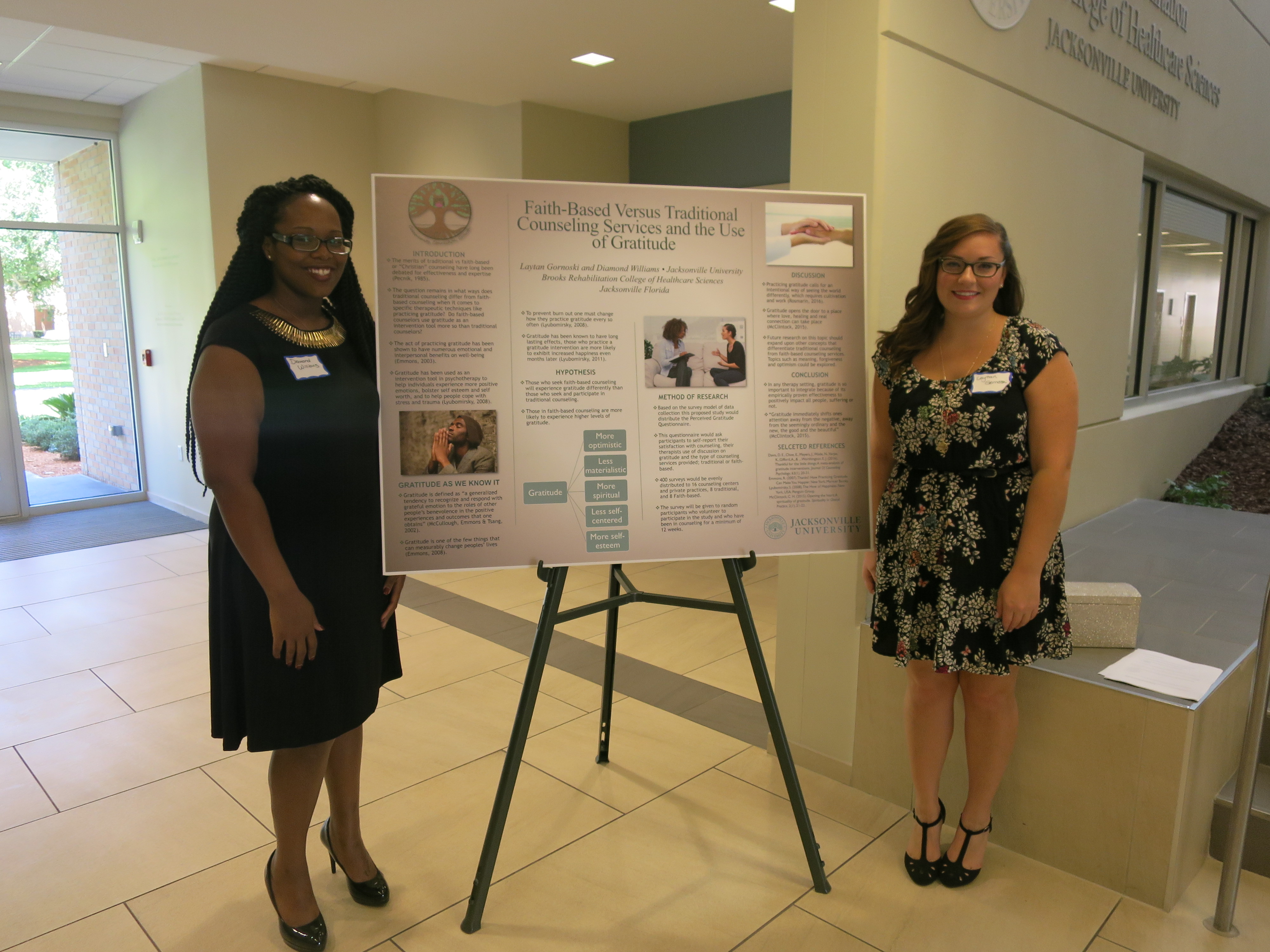 Africa Pino presented "The Differential Effects of Adult Siblings' Interpersonal and Social Relationships in Those Who Have Experienced Parental Mental Illness."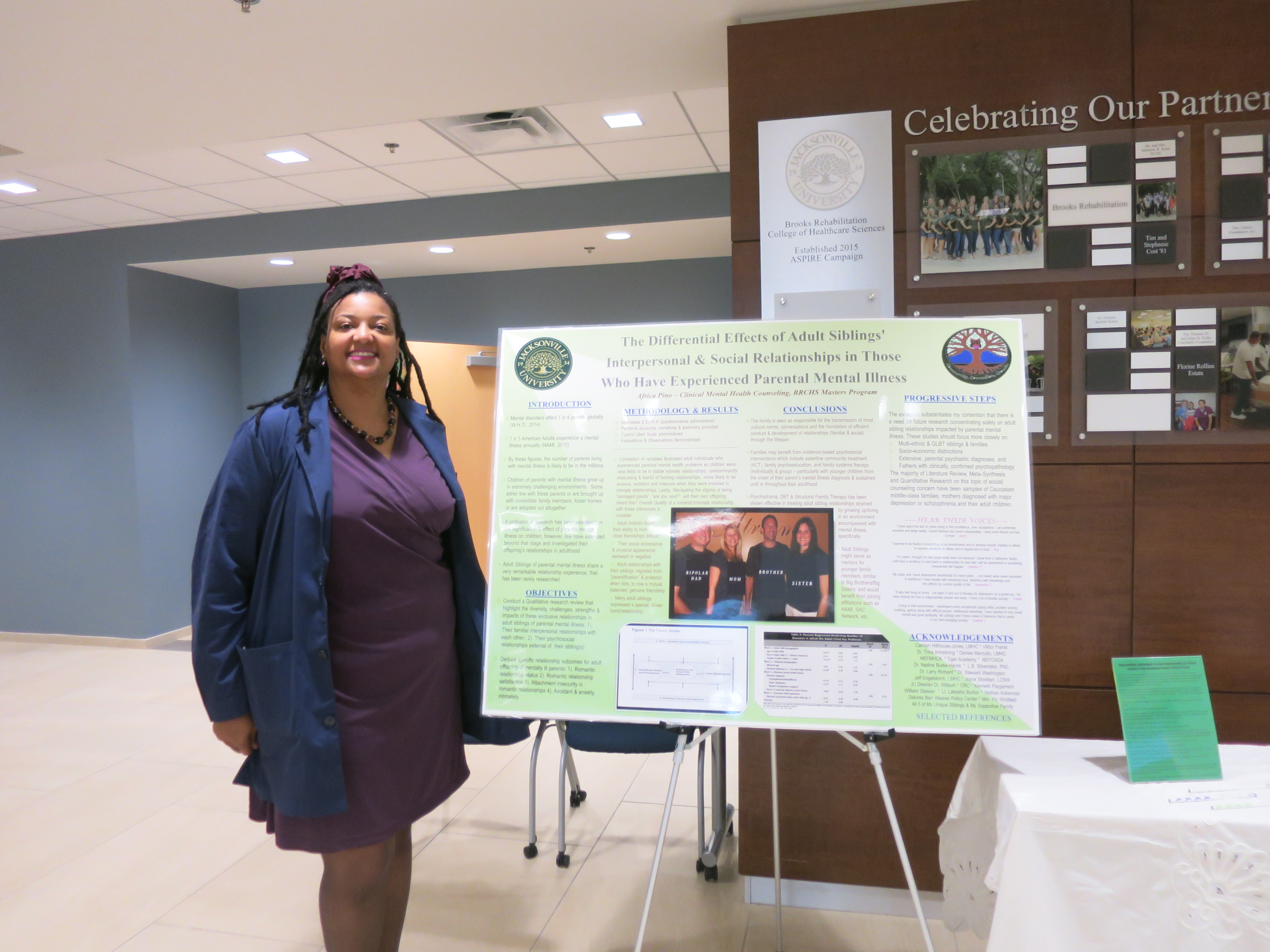 Rico Bodin and Cindy Williams presented, "Intervention and Prevention Strategies to Assist College Counseling Centers in Identifying Undergraduate Males At-Risk for Suicide."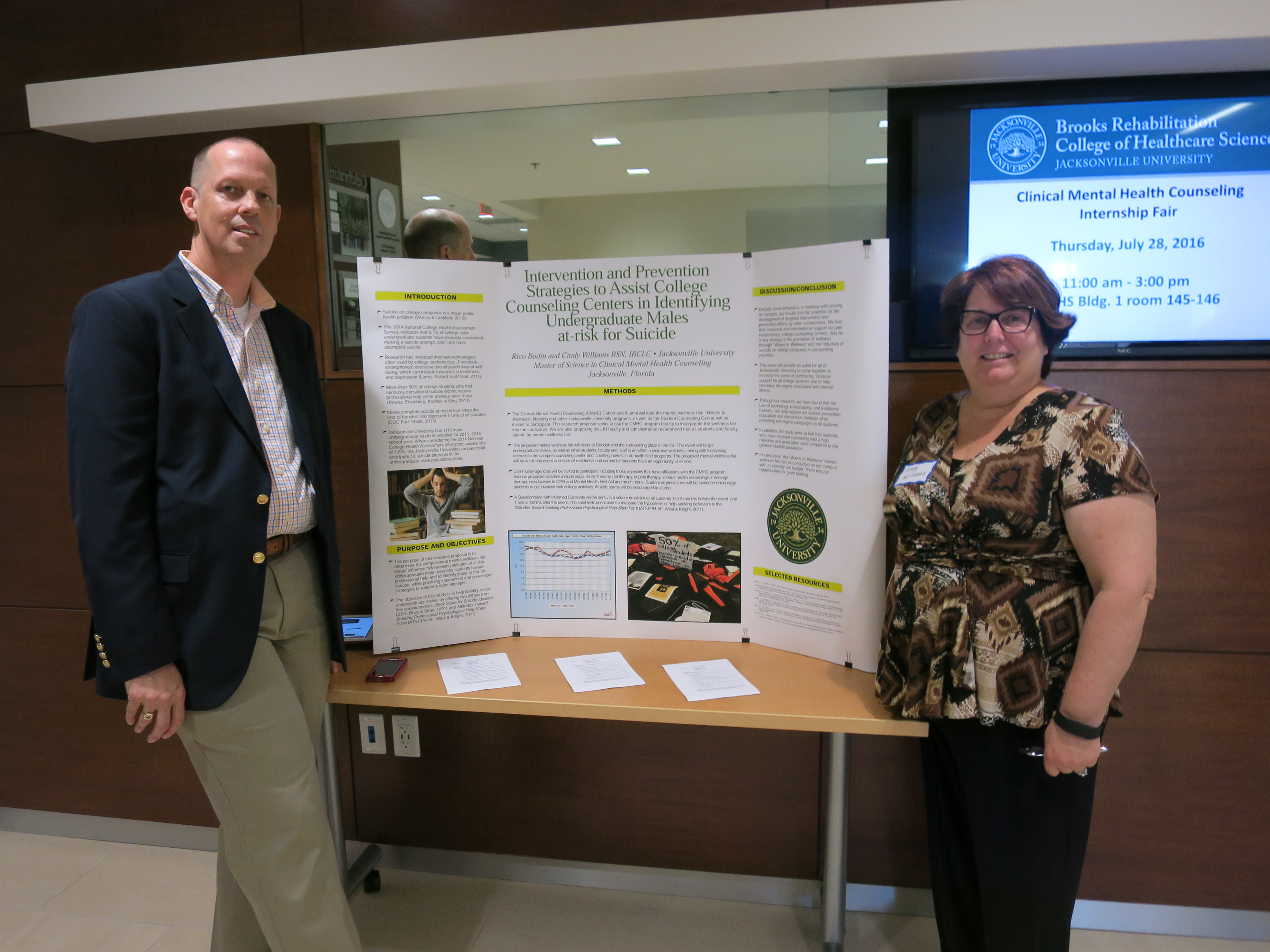 Joseph Johnson presented, "The Long-term Effects of Mindfulness and Meditation Strategies with Those Having Been Diagnosed with Lewy Bodies Dementia."