The Brooks Rehabilitation College of Healthcare Sciences is dedicated to providing resources for our students, faculty and community to better understand Jacksonville as a city.
Download the Brooks Rehabilitation College of Healthcare Sciences Organizational Chart or learn more about our leadership.
Our Mission
​The Jacksonville University, Brooks Rehabilitation College of Healthcare Sciences aspires to be the region's premier provider of health science education. We are committed to: preparing healthcare professionals for careers defined by excellence in practice, community service and lifelong professional development. Teaching, research and community engagement serve as our core values.
We are well-positioned to provide students with the essential skills and hands-on training necessary to be competitive and thrive in high-demand jobs in healthcare industry.
​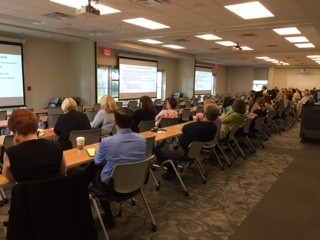 Our College is developing and offering several new Master's degree programs that target critically-needed areas such as health informatics, nursing informatics, psychiatric mental health, and mental health counseling, and is exploring other areas related to healthcare science including health policy and rehabilitation outcomes.
The overall goal is to promote the most conducive and contemporary learning environment for our undergraduate and graduate students.
History
​​View the 44-minute video from the Brooks Rehabilitation College of Healthcare Sciences Naming Ceremony on September 21, 2015. ​
About Our City
The Jacksonville health care industry includes Baptist Health, Mayo Clinic Jacksonville, Nemours Children's Clinic, St. Vincent's HealthCare, and UF Health Jacksonville.​​ Learn more about the city of Jacksonville.