Named Scholarships
How can we assist students around the world to become JU Dolphins?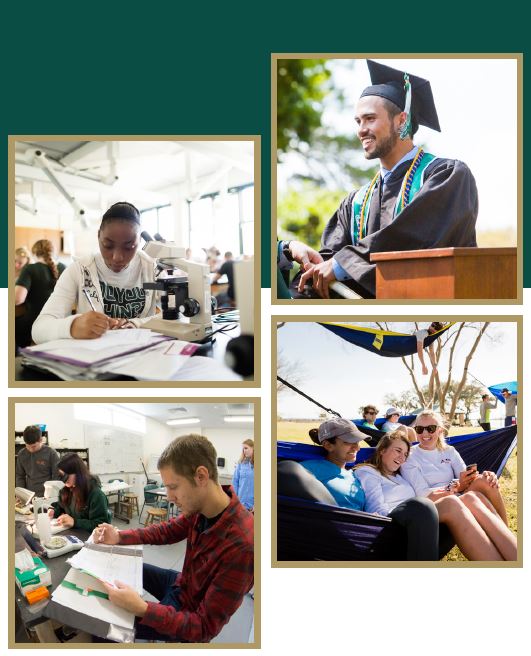 The Total Cost per year for a residential student at JU with a maximum meal plan is $63,425.
This includes:
Tuition
Room and Board
Books
Student Health Insurance and Wellness Fee
Transportation
...and more
To recruit and retain the brightest students and make these figures manageable for future students and their families throughout their four years without saddling them with enormous debt upon graduation, University Advancement invites investment in scholarship dollars!
Studies show that students who are able to engage with their peers and get involved in a campus club or activity will be more likely to succeed. We want to ensure JU students have the time to be students and participate in campus life programming on top of their coursework. Students who take a full load of classes and work multiple jobs are not able to maximize their JU experience.
Consider our students in need stories: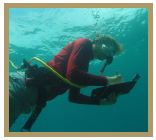 Student A is a Florida resident who comes from a family of 4 including his mother, father, and twin sister. He is a bright student with a promising future and brings a High School Core GPA of 3.25. His family has an adjusted gross income of $30,000 classifying him as high-need, especially with two college-aged students. He knows that even after maximizing all grants, scholarships, and student loans he would still have a balance of $24,540 as a residential student. In order to bring his estimated family contribution to zero, he would have to consider some combination of taking out a private loan, a parent PLUS loan, or a payment plan.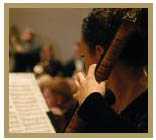 Student B is from Maryland and is interested in studying Marine Science at JU. She is an only child and her family has an adjusted gross income of $160,000. She knows that even after receiving a $10,000 annual JU scholarship and taking out $5,500 in student loans - her family would still be responsible for $33,460 each year. This would have to be made up through some combination of private bank loans, parent PLUS loans, payment plans or student employment.
The difference in both of these stories is your impact and legacy for these students! Your support of our Named Scholarship Program can help fill the gap for students who dream to become JU Dolphins.
How You Can Help

JU's freshmen enrollment for the year 2022 brought in the largest-ever class of 750 students, and JU continues to see an increase in the academic quality of our entering students. The overall freshman GPA was 3.7. Today, over 94% of JU students receive some form of financial assistance.
Named Scholarships bridge the gap and take "need" out of the conversation, removing financial barriers to allow students whose academic pursuits align with JU to attend and succeed. You can make a lasting difference by helping deserving students over a longer period of time - and receive a tax deduction along the way.
Investing in a Named Scholarship allows us to take institutional aid and stretch it further to attract and retain our aspirational students. Scholarships are awarded on the basis of merit, need, and diversity.
This scholarship can bear your family name, or the name of a favorite professor or loved one and would be awarded to any specific need. Named scholarships begin with commitments of $5,000 per year for 5 years. You will be matched with a student in need and the investment will assist the student with a named scholarship. A relationship between you, the donor, and your student will be established and continue throughout their college career... and hopefully beyond!
Helping may also be a consideration for creating a permanent scholarship on campus. An Endowment is a permanent, self-sustaining source of funding that provides current and future revenue streams to support the donor's choice of philanthropic support.
Endowment assets are invested, and each year a portion of the endowment earnings are used to support scholarships, programs, or other university initiatives. Endowments can be established with a minimum gift of $25,000.
JU's strategic plan includes growing its enrollment and named scholarships to help JU meet the need of an increasing pool of bright, talented students who wish to benefit from the transformative nature of a JU education, but require scholarship aid to make it possible.
For more information on how you can help, contact the Office of University Advancement at supportju@ju.edu or (904) 256-7045.