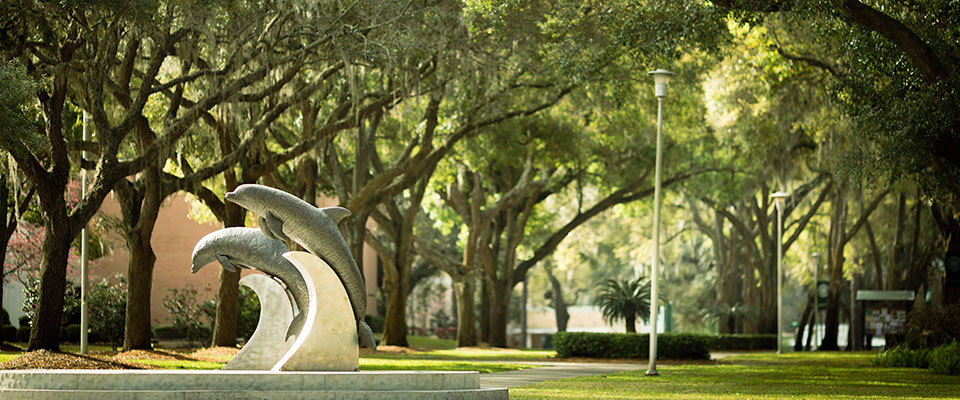 Support Jacksonville University
Together, we are #JUStrong.
As our team of experts continue to closely monitor the COVID-19 pandemic, many Jacksonville University students continue to feel the financial strain with new and long-term obstacles like:
Lack of income from continued unemployment and reduced financial support from family members who have also lost their jobs,

Increased need to utilize services provided by our Student Wellness Center to manage emotional stress and mental wellness, and

Access to laptops, high-speed internet and new technology.
Your gift to the Nellie Student Support Fund will ensure an uninterrupted experience for our resilient, bright and determined students!
Thank you for your continued support of Jacksonville University. The JU experience means something unique to each one of us. Whether you are a current student or graduated decades ago, a member of our beloved faculty or a fan of our arts and athletics, a proud parent or a dedicated staff member, you have personal reasons for believing in our educational mission.​
Jacksonville University depends on annual gifts to provide a quality private education and to enhance the JU experience. By giving each year, your investment brings life to the future of our University.
​The impact your gift can have cannot be overstated. All gifts help strengthen every aspect that creates the JU experience:
Questions? Learn more about giving to Jacksonville University.
Make Way for the Future: Work Begins on New Basketball Performance Center
Ground has been broken, and clearing has begun for Jacksonville University's new basketball performance center. The center, currently scheduled to open in time for the 2021-2022 season, will be the future home of the JU men's and women's basketball teams, …