Jacksonville UniversityDolphin Dash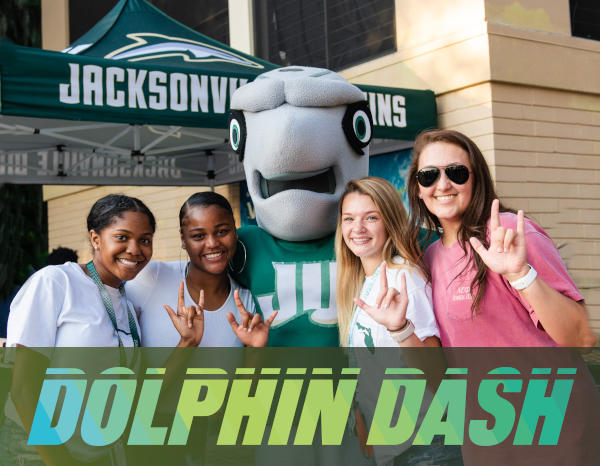 February 5-9, 2024Put Phins first!
Dolphin Dash is Jacksonville University's Annual Giving Challenge where Dolphins across the globe Give Forward for a whole week in February. Save the date for the next Dolphin Dash, which will run from February 5-9, 2024!
During Dolphin Dash, alumni, students, families, faculty, staff, friends and fans put Phins first — let's push Jacksonville University further than ever before.

Dolphin Dash is about being a part of a collective giving movement to make waves for the next generation of Jacksonville University students. Every gift large and small matters to help us make a big difference.

Join the movement and shape greater student futures by charging ahead of the next curve.
Dolphin DashFacts & Figures
Why Give
The rest of the year is about giving back; Dolphin Dash is about powering forward. Donors challenging donors to invest in Jacksonville University. So fuel impact. Supercharge dollars into change. Let passion power progress. Let's GIVE FORWARD together. Know that your gift is bolstered by thousands of Dolphins working together to invest in our students, improve Jacksonville University's national reputation and U.S. News & World Report rankings, and support the area on campus that means the most to you!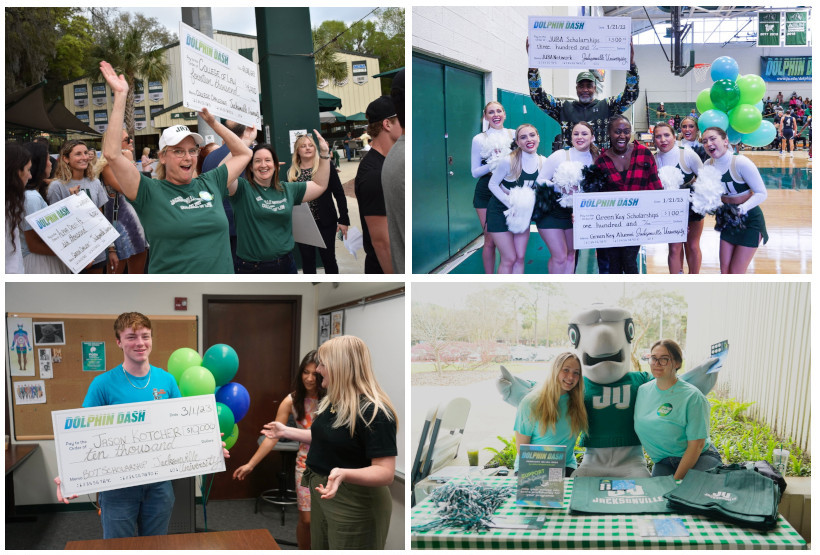 Dolphin Dash 2024Become a Dolphin Dash Champion!
Want to get PHINvolved?
Champions are Jacksonville fans who have committed not only to give, but to spread the word about Jacksonville University's week of Giving Forward to their friends.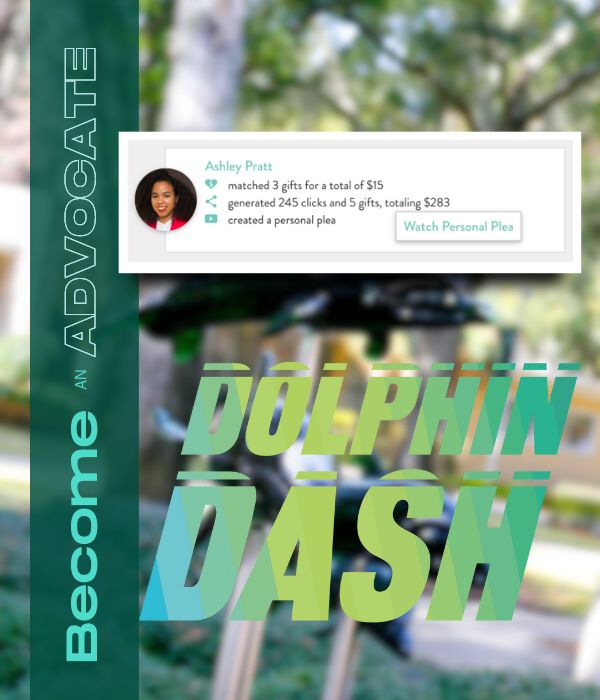 Dolphin Dash 2024Track Your Impact!
Use your unique giving link to encourage your classmates, family, and friends to support Dolphin Dash and any of its challenges.
---
The Champion Challenge
The champion who raises the most money using their unique giving link will receive $1,000 to donate to any Jacksonville University college, school, team or organization of their choice (must be approved JU organization).
Dolphin DashContact
For questions regarding Dolphin Dash contact
Sierra Aitken
Director of Annual Philanthropy & Advancement Communications
Email: saitken@ju.edu
Phone: 904-256-7014
Contact Information Dolphin Dash
Quick Links