President's Parents Council
​​​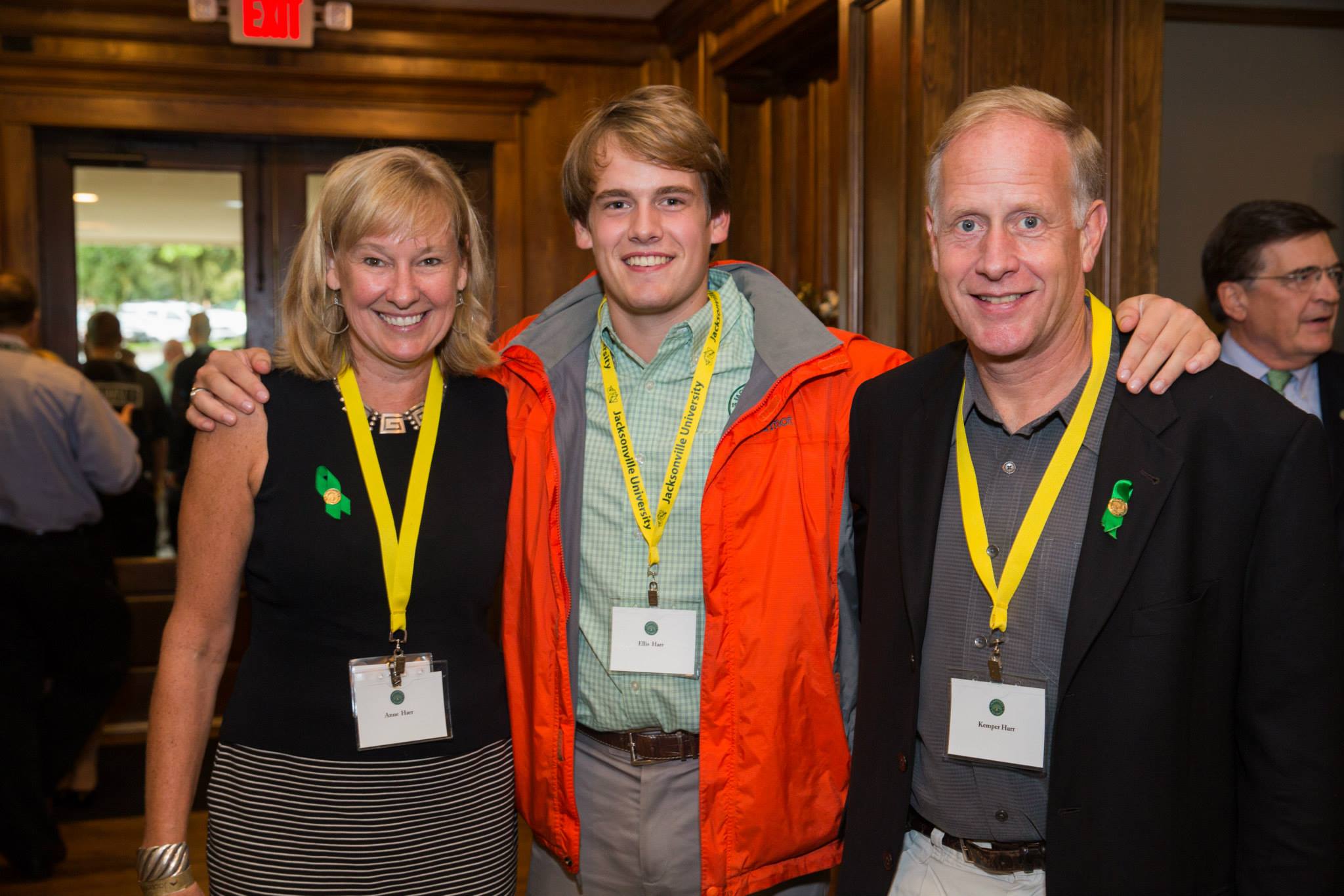 Jacksonville University's President's Parents Council is an important group who act as ambassadors for Jacksonville University in their communities. President's Parents Council members provide Jacksonville University with direction by studying issues, offering guidance, and acting as liaisons between the parent body and administration on key issues for our campus and in higher education. Members of the Council support the University by making annual gifts at the Order of the Dolphin level or one of its giving societies. Members serve as representatives in their geographic area to prospective Jacksonville University students and families and make future Dolphins feel welcomed into the University family.​​
President's Parents Council Members
Chairs: Robert and Cindi Luten P'18 – Jacksonville, FL
Laura Angelini P'18 – Jacksonville, FL
Gil '87 and Kelly '86 Barrera P'19 – Ponte Vedra Beach, FL
Gary and Renee Benedict P'20

– Newtown Square, PA

Mark '01 and Betsy Berman P'20

–

Ponte Vedra Beach, FL
Kim Blume '82/P'21 – Oviedo, FL
Joe and April Bradley P'19 – St. Augustine, FL​
Tim and Sheila Bolte P'18 – Lutherville Timonium, MD
Frank and Janis Dowd P'18 – Charlotte, NC
Hal and Nancy Gilreath P'21 – Jacksonville, FL
Barry and Polly Gleichenhaus P'18 – Cherry Hills Village, CO
Paul and Melanie Herring P'20 – Jacksonville, FL
Mike and Marsha Keller P'21 – Ponte Vedra Beach, FL
Savas Kyriakidis P'20 – Oolewah, TN
Rick McUmber and Melanie Folstad P'19 – Chevy Chase, MD
Thomas and Amy Myslinski P'19 – Jacksonville, FL
Maria Pepey P'17 – Westhampton, NY
Carrie Phelps P'20 – Chattanooga, TN
Loren Rutulante P'21 – Palm Bay, FL
Bill and Stephanie Spinelli P'18 – Orlando, FL
J.B. and Audrey Wilcox P'17 – McMurray, PA
Chris and Heather Yeloushan P'19 – Lutz, FL​
To find out more please contact Parent and Family Programs at (904) 256-7045 or family@ju.edu.
Questions? Learn more about giving to Jacksonville University.