Black Alumni Network Executive Committee
Meet Our Current Members:
Julius Richardson '16/'19
President
Degree: Bachelor, Business Management
Master, Organizational Leadership
Location: Jacksonville, FL
Current Employment: Talent Acquisition Partner, Crowley,
Bio: Julius Richardson served in the United States Marine Corps for 13 years, his specialty was Supply Chain and Logistics. His career assignments were Camp Lejeune, NC, Jacksonville, FL; Hot Springs, AR; and Beaufort, SC, and several overseas deployments. He also completed a successful tour of duty as a Canvassing Recruiter; enlisting 42 Marines. That tour of duty helped him realize that he enjoyed marketing, sales, and helping people. After an Honorable Service, Julius decided pursue another challenge, college graduate. Returning to his new home in Jacksonville, FL. Julius completed both a Bachelor's degree in Business Management and Marketing at Jacksonville University. From there he continued his career in recruiting with TEKsystems, an Information Technology services and staffing company. During his tenure there he was able to successful place IT professionals from contract to permanent opportunities with Fortune 500 companies such Bank of America, CSX, Blue Cross and Blue Shield. From there, he went on to become the Human Resources Recruiter with the Jacksonville Transportation Authority (JTA) along with an endeavor with a startup tech company. All the while earning a Master's in Organizational Leadership. Currently, as the Talent Acquisition Business Partner with Crowley, Julius has continued with his passion and leadership of aligning qualified candidates with opportunities. In short, he still enjoys helping people.
He has experienced skills and competencies in strategic planning, full life cycle recruiting, sales, marketing, coaching and developing, resume writing, and project management.
Mike Mitchell, USN (Ret.) '15/'19
Vice President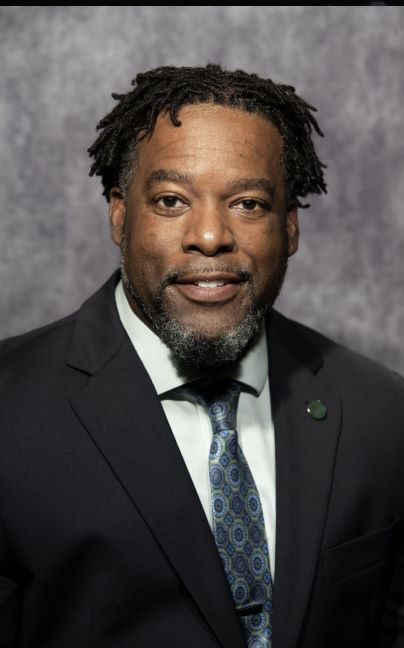 Degee: Bachelor, Master
Location: Jacksonville, FL
Current Employer: Jacksonville University
Bio: Michael Mitchell USN (Ret.) is a native of Charleston, South Carolina, graduated from St. Andrews Parish High School, and enlisted in the U.S. Navy in September 1992, attending Recruit Training and Seaman
Apprenticeship Training in Orlando, Florida. He retired as a US Navy Chief Petty Officer from the U.S. Navy on September 30, 2013 after serving 21 honorable years. Michael received a certification in Sensitive Security Information and became a life member of the American Board for Certification in Homeland Securit
y. He's active in the Jacksonville community as Past Master of Son's of Spencer Masonic Lodge#155; R
ebecca Chapter#015 (OES); North Florida Consistory#1918 (32nd Degree); and NAJA Shrine Temple#1990 (Shriner). He's a former Student Veterans Of America (SVA) JU Chapter President (15') and also JU's former Employee Advisory Council (EAC) Chair (19'-22'). He's married to the former Samara Taylor; a JU alumni (0
7'/13'). Together they have three boys, D'Angelo (26), D'Marco (23) and Dallas (10).
Michael is currently Jacksonville University's Director of Military and Veterans Resource Center. He is the frontline staff member in recruiting and retaining active duty military and veteran students. He serves as an advisor and advocate for veteran students.
Sharhonda Rush '02/'19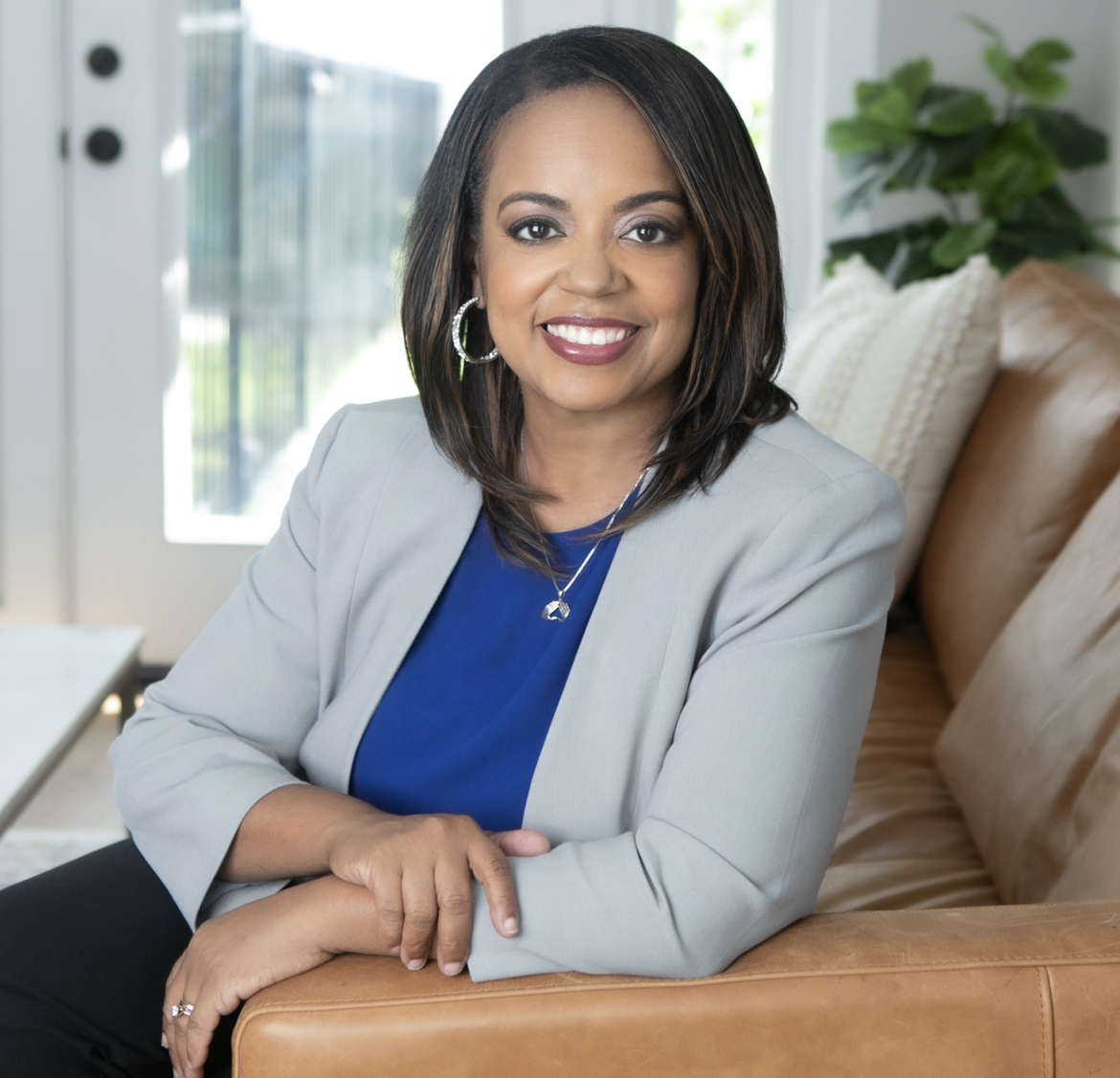 Treasurer
Degree: Master degrees
Location: Jacksonville, FL
Current Employer: Black Line
Jayla Stallworth '16
Philanthrophy Director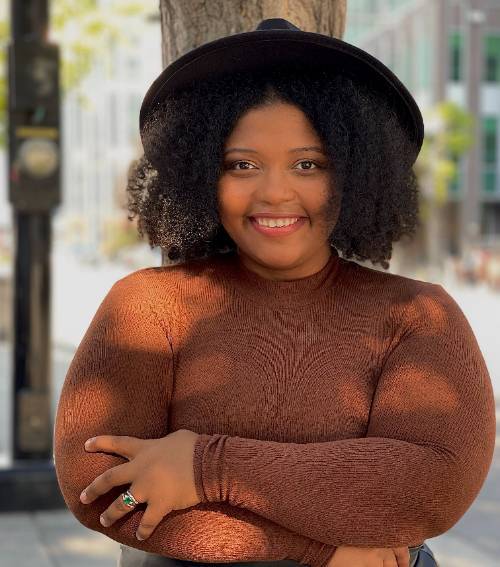 Degree: Bachelor
Location: Nashville, TN
Current Employer: SevenStep RPO
Bio: Jayla Stallworth's excitement for helping others started at Jacksonville University interning with the Career Resource Center, since then Jayla has spent the past 9 years recruiting in Retail, Technology, Finance, Legal, and Healthcare helping others nationwide take the next step in their career.
Jayla originally from Chicago, moved to Jacksonville, FL for Jacksonville University and dove head first engaging with the JU Community. During her undergrad, Jayla worked as a Presidential Student Ambassador, Event Assistant, and Career Advisor, and volunteered with Feeding NorthEast Florida, Clara White Mission, and Autism Speaks all while maintaining leadership roles in 13 organizations. Due to this leadership and impact, she joined the top 1% of leadership with Green Key Honor Society and graduated in 2016 Magna Cum Laude in Sociology.
Starting her career postgraduate in Logistics, she engaged her network and moved into retail recruiting with Acosta Sales and Marketing hiring for Walmart and Sam's Club gaining a Bronze Ovation Award in 2019 for her work. In 2021, Jayla moved to Nashville with her husband, high school sweetheart, and fellow Dolphin, Sterling Stallworth '17 and transitioned to the Sevenstep RPO, the number two healthcare RPO in the world, partnering with the Fortune 4 Company, CVS Health, hiring over 300 candidates annually. Jayla is a founding member of the Jacksonville University Black Alumni and looks to continue finding fun and creative ways to support JU students of color in having a fantastic and worthwhile academic experience.
Allen Bird '15
Student and Campus Engagement Director
Degree: Bachelor
Location: Jacksonville, FL
Current Employer: Allen Moody Group, Inc.
Dr. Glori Peters '83
Historian
Degree: Bachelor
Location: Jacksonville, FL
Current Employer: University of North Florida
Bio: Dr. Glori Peters' career spans more than 30 years in secondary and higher education, championing opportunities for underrepresented and underserved young people. Dr. Peters has served as a School Counselor, Resource Development Officer, and Program Administrator for the federally funded TRIO programs (Upward Bound, Student Support Services & McNair) and The GEAR-Up program at Jacksonville University. Currently, Dr. Peters serves as a program administrator for the GEAR-UP partnership at the University of North Florida, and volunteers as a Guardian ad Litem, and Co-Director of the BEST Saturday Academy.
Aleizha Batson '19
Marketing and Communication Director
Degree: Master
Location: Jacksonville, FL
Current Employer: Florida Blue
Quenneth Hartley '17/'19
Parliamentarian
Degree: Bachelor, Master
Location: Charlotee, NC
Current Employer: U. S. Bank
Adam Alimi '20/'21/'22
Event Director
Degree: Master degrees
Location: Jacksonville, FL
Current Employer: Ascension
La Tarsha Stallworth
Secretary
Degree: Master degrees
Location: Jacksonville, FL
Current Employer: Jacksonville University