Class of 2017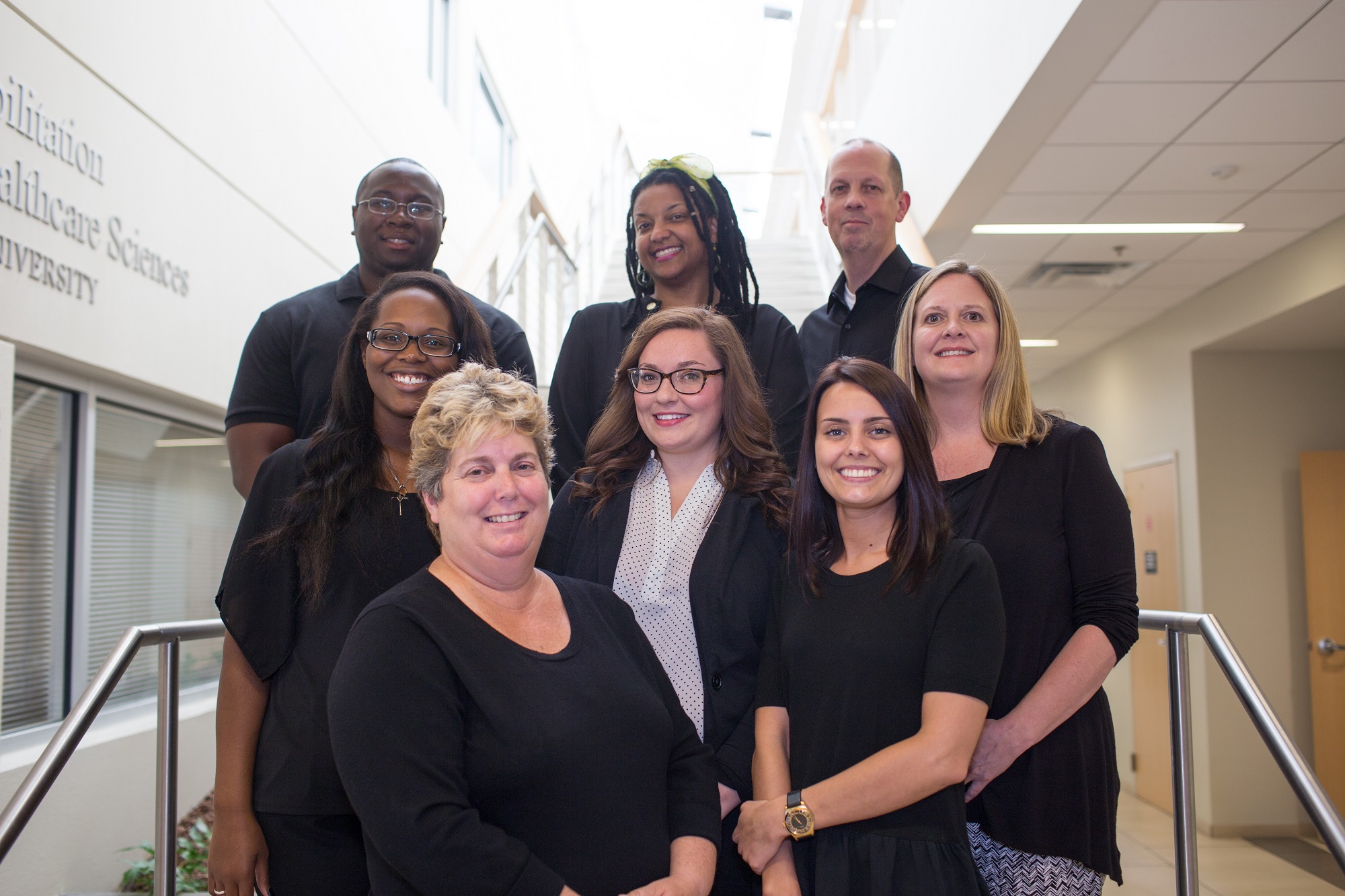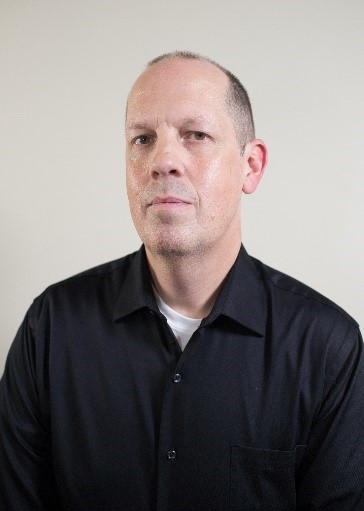 George "Rico" Bodin
Rico is a long-time resident of Jacksonville. He received his Associate in Arts in Business Management at Florida State College and his Bachelor of Science in Behavioral Science from Bellevue University. Rico chose the Clinical Mental Health Counseling Master's program at Jacksonville University, mainly because of the reputation of the University and CMHC faculty, in which the hybrid platform became the chief promoter. After starting the program, Rico began working for Gateway Community Services, as a case manager. Gateway promoted Rico to counselor where his intention is to stay focused on the needs of our community, in addition to creating integrated recovery programs concentrated within the LGBT community and their allies. Rico is also a collaborative team manager of the Jacksonville's pilot program "Project Save Lives."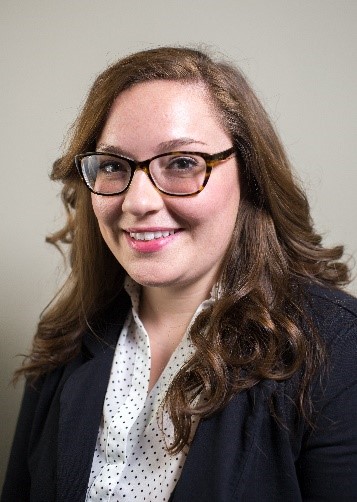 Laytan Gornoski
Laytan is a Jacksonville native who received her Bachelor of Science in Psychology with a minor in Art from Jacksonville University. After teaching private violin lessons to students for several years, she decided that bettering the lives of children and helping them find their voice was her calling. She chose to go on and complete her Master's degree in Clinical Mental Health Counseling at JU because she wanted to be a part of something new and innovative in a program that would allow her to make a positive impact on the Jacksonville community. She is currently working as a part-time preschool teacher and as an intern at Daniel Kids. After graduation, Laytan plans to become an infant mental health specialist using Play and Art Therapy.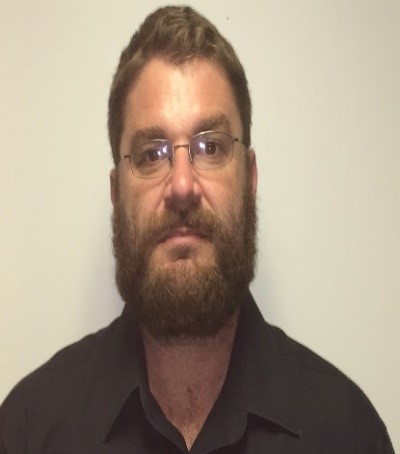 Joseph Johnson
Joe is a long time resident of Jacksonville and received his Bachelors of Arts in Political Science from the University of North Florida. Joe choose the Masters in Clinical Mental Health Counseling because of the excellent reputation of the University and faculty and the flexibility offered by the hybrid format. Joe is currently working with for Ability Housing, a non-profit property developer and affordable housing provider for the disabled and homeless. In addition to other duties, Joe is involved in helping to develop the use of Peer Support in Permanent Supportive Housing in our community. After graduation Joe hopes to continue working in supportive housing for the formerly homeless and persons with severe persistent mental illness.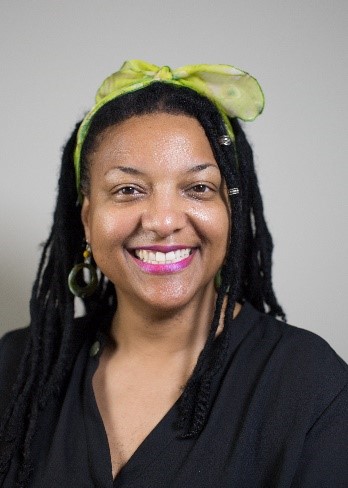 Africa Pino
Africa is a Georgia native who has happily resided in Florida for over two decades now. She chose to complete her Master's degree at JU because of its esteemed reputation, historical presence in the city and the hybrid structure of this program. Her internship experiences offered her the opportunities to provide individualized, behavioral support services to youth and adults living with Autism, other neurological and physically challenging disorders; while supplying clinical support to their families. She also learned and utilized - Child-Parent Psychotherapy, Infant Mental Health as well as Trauma Focused modalities aiding and counseling children and families involved within the Foster Care, Adoption Services, preparation and extensive proceedings. After graduation, Africa plans to work in a community agency with the severely and persistently mentally ill, their children and extended family members affected by this, and many other, life changing outcomes.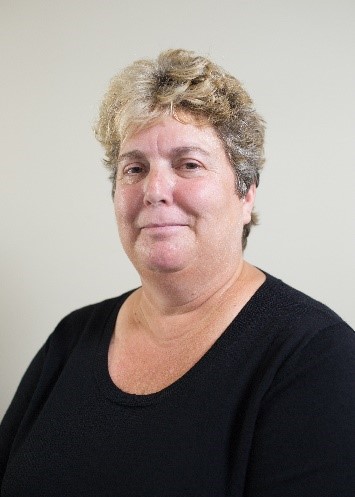 Cindy Williams
Cindy is originally from Bailey Island, Maine. Cindy began her career as a Data Processing Technician in the U.S. Navy. Cindy received a Bachelor of Arts degree in Psychology from Columbia College of Missouri and her Bachelor of Science degree in Nursing at Jacksonville University. Cindy has been working in the Jacksonville community for the past twenty-one years as a Registered Nurse and an International Board Certified Lactation Consultant. Cindy is currently interning with the Community Health Outreach and Clay County Schools. Cindy's interests include military and military families, autism spectrum disorders, anxiety disorders, equine therapy, postpartum mood disorders, adoptions, coaching and working with families who are dealing with addictions.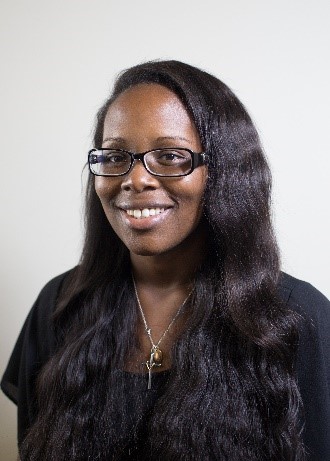 Diamond Williams
Diamond originally from Chattanooga, Tennessee graduated December 2015 from Jacksonville University with her Bachelor's Degree in Psychology. During her undergraduate career, Diamond made JU her home away from home. Her interest in exploring how family systems work and the impact they have on an individual's mental health is what led her to the counseling field. It was the feeling of home that inspired Diamond to continue her career at JU as an inaugural member in the Clinical Mental Health Program. During her time in the program, Diamond has received numerous trainings in programs like Green Dot and One Love. Since starting this program, Diamond has developed a passion for group therapy and hopes to continue group work in the future. Ultimately, Diamond hopes that by being a part of this cohort she will have the opportunity to participate in a much-needed shift in the mental health world.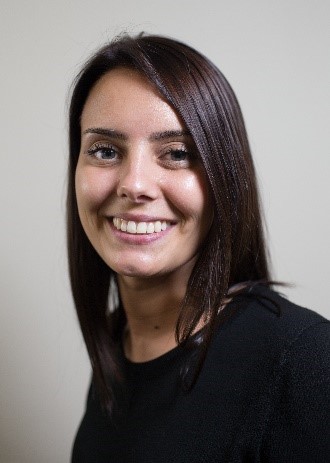 Sadie Schultheis
Sadie s a Pittsburgh, Pennsylvania native who received her Associate degree in Specialized Business (Funeral Service) and attended Point Park University for her Bachelor of Science. She chose to complete her Master's degree at Jacksonville University because of expertise and dedication of the CMHC faculty and the flexibility the program has to offer its students. The hybrid format allowed her to continue working as well as be a full-time student. Sadie is currently working on research focused on childhood emotional abuse and development of adult anxiety disorders. She presented this research at an international conference for health care professionals. After graduation, Sadie plans to continue working with at-risk adolescents and their families. As well as continuing to do research in the field of child abuse and human sex trafficking.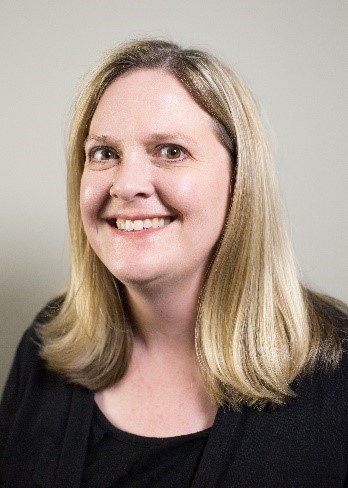 Sarah Shields
Sarah is a resident of Atlantic Beach, FL. Sarah graduated from UNF with a BA in Psychology in 1997. She went on to work in sales and marketing in several financial services positions in the Seattle, WA area, before returning to the Jacksonville area and serving in the role of Mortgage Loan Officer for several major banks. Sarah decided to pursue a career change that would fulfill her desire to lead a life with a greater purpose in serving others. She was accepted into the inaugural cohort of Jacksonville University's Clinical Mental Health Counseling program in January of 2016. Sarah is planning to go into private practice in Jacksonville upon graduation, as well as pursuing additional credentials related to trauma, addiction, and sexuality counseling.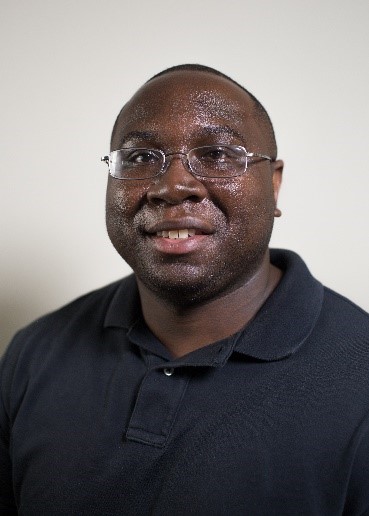 Willie Stocker, Jr.
Willie is a Hopkins, South Carolina native who received his Bachelor of Arts degree in Criminal Justice from Limestone College in Gaffney, South Carolina. He is currently servicing on active duty in the United States Coast Guard. He chose to complete his Master's degree in Mental Health Counseling at JU because of the respected reputation of the University. In addition, getting the opportunity to be a part of the inaugural Mental Health Program here at JU would be a great honor. Lastly, he believes that the hybrid format of the program has given him the opportunity to complete his degree while continuing to serve on active duty in the military. Willie chose the profession of counseling because he wants to make a positive impact in the community and to help bring awareness to the importance of Mental Health and well-being.