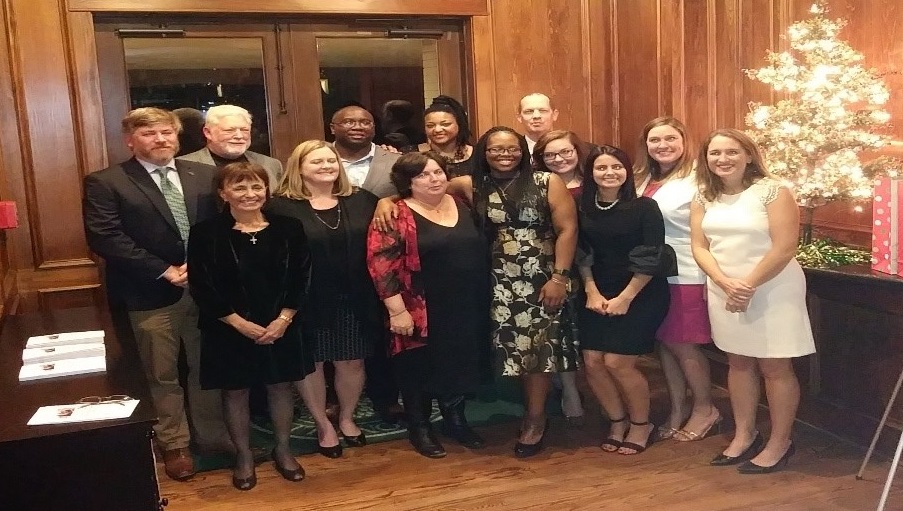 Inaugural Cohort Graduating Class
Celebration for the Clinical Mental Health Counseling inaugural graduating class of 8 students was held December 15, 2017 at the Jacksonville University River House. Over 70 family members and community partners attended. Dr. Heather Hausenblas, Associate Dean of the School of Applied Health Sciences and JU President Tim Cost warmly welcomed and offered their congratulations. Dr. Sharon Wilburn, Clinical Mental Health Counseling Department Chair introduced Dr. Christine Cauffield, CEO of LSF Health Systems who gave the keynote presentation and Erica Whitfield, Florida Mental Health Counseling Association President-Elect offered her words of wisdom. The 8 graduates were also initiated into the Eta Upsilon Chapter of Chi Sigma Iota National Honor Society. Three awards were given: Rico Bodin, Leadership, Africa Pino, Advocacy and Cindy Williams, Clinical Excellence.

It has been a privilege and honor to work with these fine students. We look forward to their success.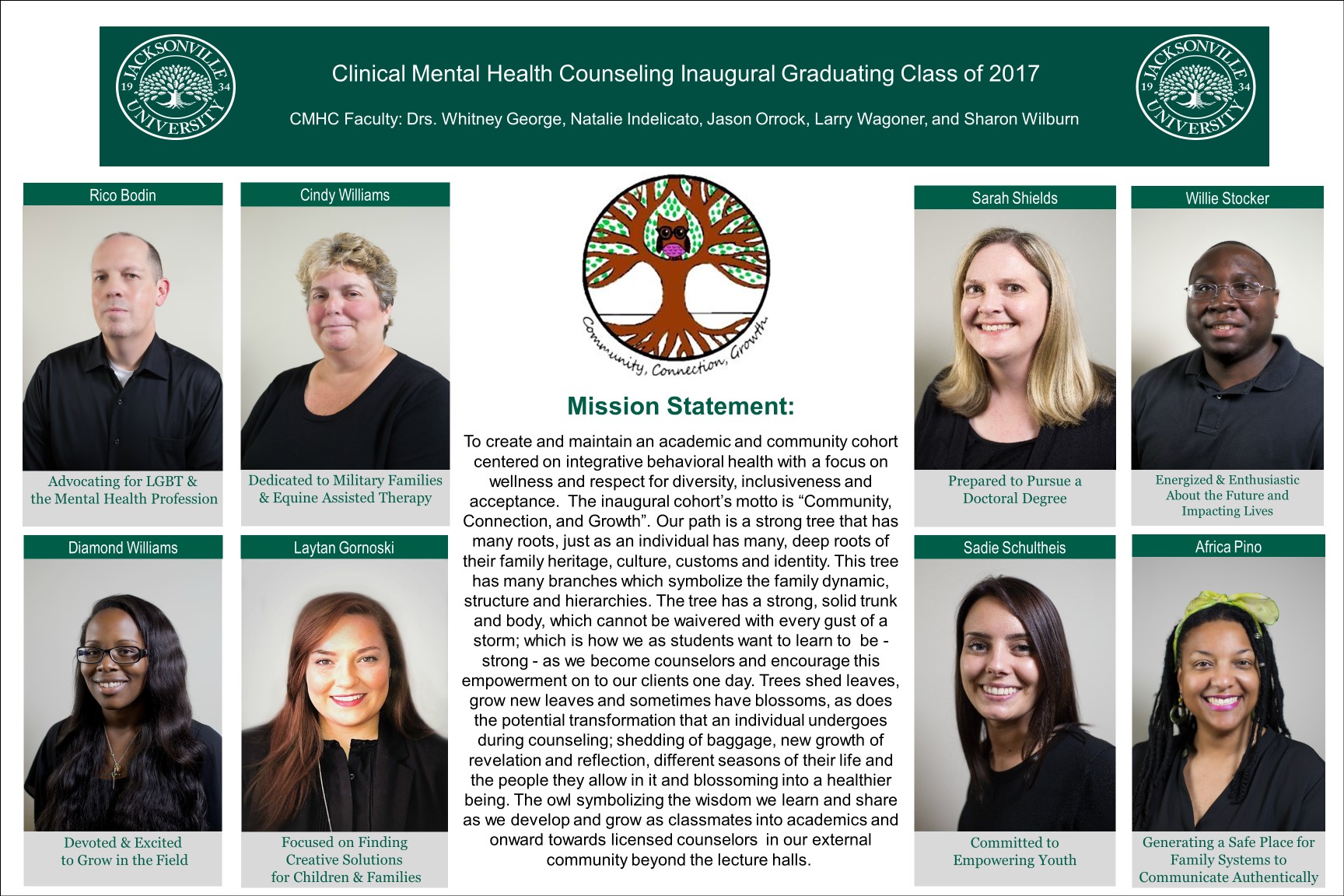 Student Profiles
Click one of the links below to learn more about our students.
Handbooks and Resources