Darling Dolphins
​​Young Love Blossoms
​
In their sophomore year, Stephanie Arnold and Jefferson Oliva met in the Council building and sparks flew. They became familiar with each other on campus, "as you often see everyone's face on such a s​mall, intimate campus," Arnold told us. The bumped into each other often after that and ever participate in the Student Associations Valentine's Day where they got "married in international waters." From that day forward, Stephanie called Jefferson husband and they joked about when the honeymoon would be. By the time they reached their senior year, the two coincidently ran into each other on campus nearly every da​y leading up to graduation. Jefferson got down on one knee and asked Stephanie to ma​rry him (for real this time) on top of Empire State Building on New Year's Day. Arnold said, "Jefferson is the reason I believe in fate and love." ​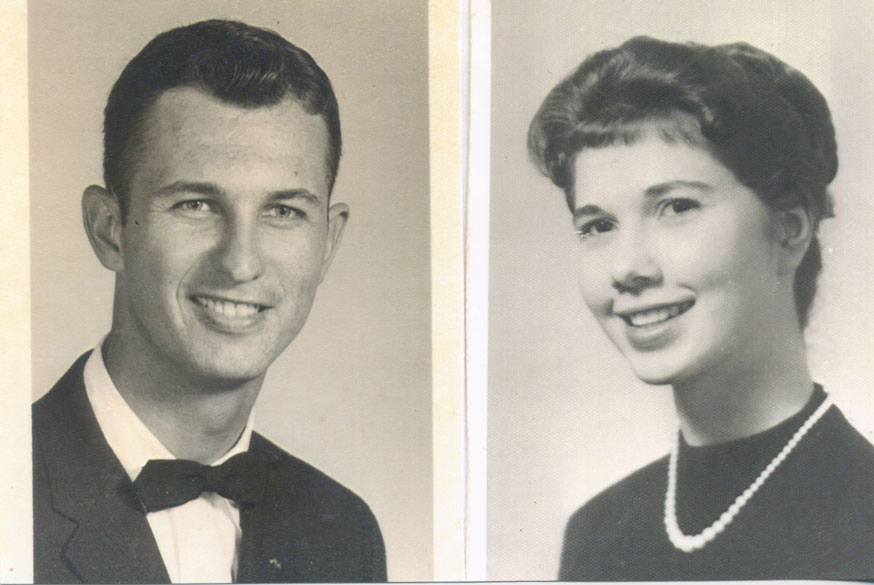 Young Love Culminates in Happily Ever After
In 1957 in her freshman year, Leah Holmes Bird, was eager and made sure she sat near the front of all her classes. In her English class there was a group of Phi Delta Delta fraternity brothers who sat in the back of the class, she was new a member of their sister sorority, Beta Chi Alpha and she thought of them to be somewhat rowdy. After her first semester passed, one of them asked her if they could walk her to her next class. His name was Merritt Bird. "We walked and talked," Bird told us. In the days to come, they were in another class together and she began sitting in back of the classroom with him. Things "rocked on" and he asked her if she would grab a slice and go bowling with him after class, quite smitten she accepted. The rest, as they say, is history. They dated for 5 years and married in 1962 and Leah said, "we had 52 glorious married years together until he lost his battle to cancer in March of 2014. So yes, JU has many special and wonderful memories for me."