Alumni Events & Calendar
​​​​​​​​​​​​​​​​​​​​​​​​​​​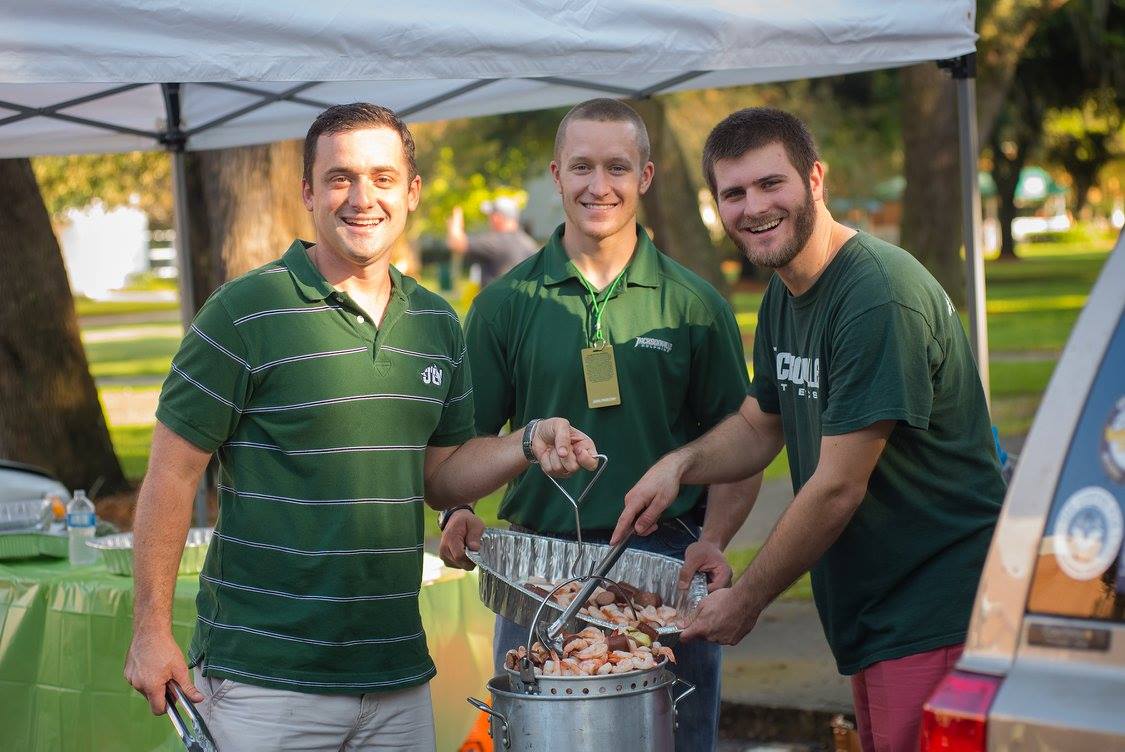 ​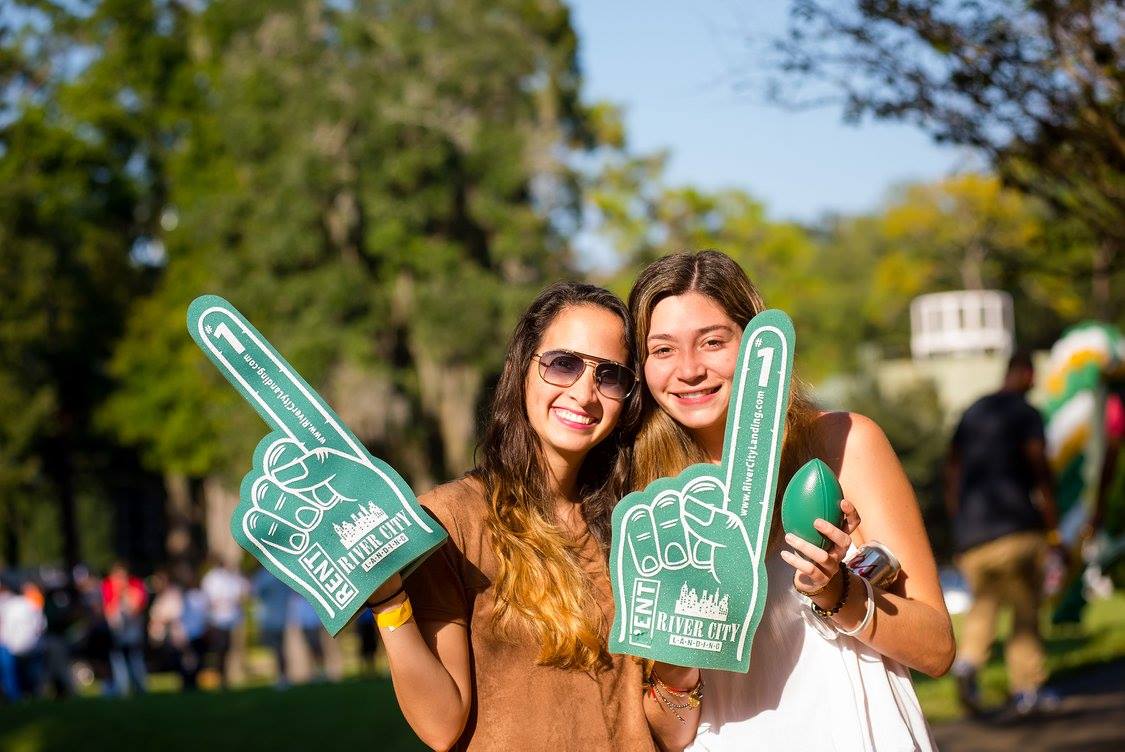 Your involvement with your Alma Mater helps us grow and assist current students in reaching their full potential. In addition to on-campus lectures, fine arts productions and other events on campus, the Alumni Office plans social events for you to network and reconnect with your fellow Alumni. See below for a listing of upcoming events!​
2018
February
Rally at the River
February 22

from 5:30-6:30 p.m. | River House
Jacksonville University students, alumni and fans are rallying at the River House before the River City Rumble Men's Basketball game vs. UNF, tip-off at 7 p.m. Eat, drink, enjoy live music and get ready to make some noise for our Dolphins as they take on their cross-city rival. Find game ticket details and RSVP for Rally at the River here.
March
Cupcakes & Conversation
To celebrate Women's History Month this March, we invite you to take part in casual conversations facilitated by JU women. Join students, faculty & staff, alumni, and parents for guided dialogue and open discussion. All Cupcakes & Conversation sessions are from 12 noon-1:15 p.m. in the Active Learning Lounge in the Davis Student Commons. They are open to all students, faculty & staff, alumni, and parents.
March 6: Gender & Age
March 8: Race & Sexual Orientation
March 22: Women in Public Policy
March 27: Women in the Military
March 29: Women in STEM fields
Row Across Florida
March 7, 201

8
Help the JU Rowing Team row the state of Florida! On March 7, 2018 both the Men's and Women's rowing teams will be hosting our annual "Row Across Florida" erg-a-thon event. Our goal is to "row" the entire Florida Coast Line (equivalent to 2,909,694 meters). We need your support! Help us by sponsoring a rower today!
Women's History Month: Special Fine Arts Performance
March 21 at 7:30 p.m. | Terry Concert Hall
This special Fine Arts performance in Terry Concert Hall in honor of Women's History Month will feature women-centric programming. The winners of our Dr. Frances Bartlett Kinne Student Woman of the Year, Graduate Student Woman of the Year, and JU Faculty/Staff Woman of the Year awards will be announced during this event.
April
Save the date for Charter Week: April 9-14, 2018!
50th
Reunion Brunch And Green And Gold Guard Induction For The Class Of '68 And Friends
April 14 From 11 A.M. - 1 P.M. | River House
Join your former Jacksonville University classmates for brunch to celebrate the Class of 1968. Class of 1968 alumni will be presented with their Green and Gold Guard medallions by President Tim Cost.
Attendees will also witness the induction of new members into the Green Key Honor society, which recognizes the top 1% of our students.
Register here to attend the Class of 1968 50th Reunion.
May
Dolphin Travel Program: Greece
May 11-19
We invite you to join us on a journey through classical Greece. Learn more about this trip and how you can join the Dolphin Travel Program in Greece for only $1,999.
August
Tri Delta Reunion
August 4
Jacksonville University River House
Dolphin Travel Program:

Ancient Peru & Machu Picchu
August 16-26
Ascend into the Andes and explore the plazas of colonial Cuzco, the Inca sites in the Sacred Valley, and the legendary Lost City of the Incas with a Machu Picchu tour. Learn more about Ancient Peru & Machu Picchu.
September
Dolphin Travel Program:

Symphony On The Blue Danube
September 5-14, 2018
The Danube River and the resplendent cultural centers of Prague and Vienna are a visual symphony of both natural and man-made architecture. Learn more about Symphony On The Blue Danube.
October
Save the date for Homecoming & Family Weekend: October 12-14!
Dolphin Travel Program: Cuban Tropical Rhythms Cruise
October 26 - November 5, 2018
Open the door to Cuba's soul on this 11 day luxury cruise through the heart of this once-forbidden island nation. Learn more about Cuban Tropical Rhythms.