Alumni Events & Calendar
Your involvement with your Alma Mater helps us grow and assist current students in reaching their full potential.
In addition to on-campus lectures, fine arts productions and other events on campus, the Office of Alumni Programs plans social events for you to network and reconnect with your fellow alumni.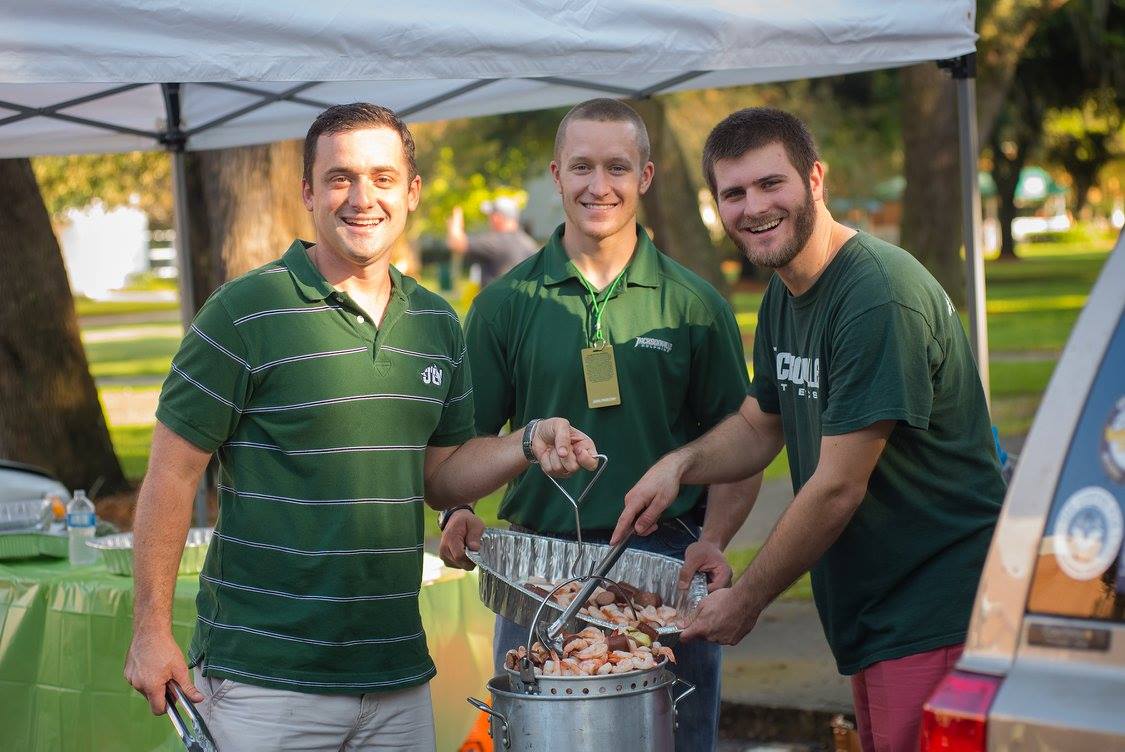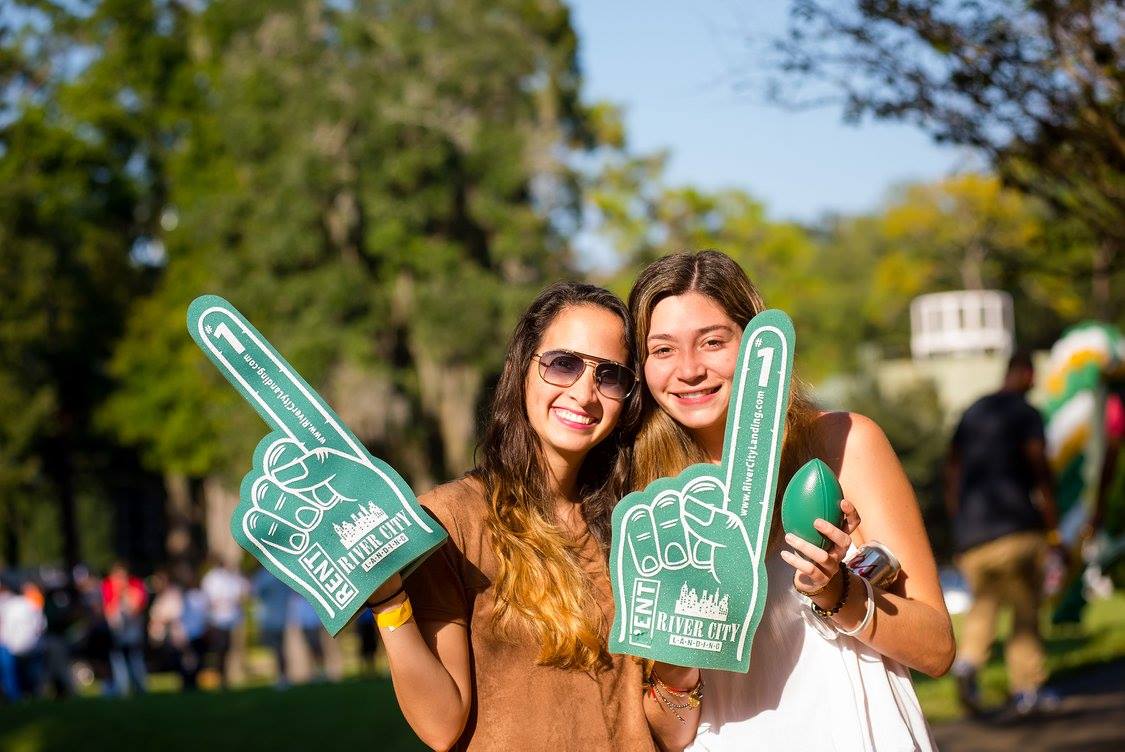 2018
October
JU-Jags Tailgate
Jacksonville University and the Jacksonville Jaguars are teaming up to bring you an exclusive offer that includes a game ticket, round-trip transportation, and a pregame tailgate starting at just $25! Come cheer on the Jaguars as they take on the Houston Texans on Sunday, Oct. 21st at 1 p.m..
You have two options when purchasing your tickets:
$25 - Game ticket, bus transportation*, and pregame tailgate
$30 - Game ticket, bus transportation*, pregame tailgate, and meal voucher for tailgate
*You are not required to use the bus transportation provided. Parking is available in lot X on gameday if you choose to drive separate. There is a cost associated with parking.
The tailgate in lot X will begin at 10 a.m.. Bus transportation from the JU campus will begin at 9:30 a.m. and run through 11:30 a.m.. The buses will then return to campus 30 minutes after the conclusion of the game. More details about the bus transportation and pregame tailgate will be communicated as the event gets closer. There will be Jaguars merchandise, upgraded tickets, and Jags swag raffled off at the tailgate and live music/DJ as well!
Please contact Thurman Morris at (904) 633-6501 or morrist@nfl.jaguars.com with any questions!
November
Brew-val Tour
Date

November 1; 6-8 p.m.

Location

Green Room Brewing
As part of Jacksonville University Athletics' bold new rebrand, JU is inviting alums, supporters and fans alike to join athletics staffers and coaches on the "JU Brew-val Tour" this fall.
Four stops at area breweries are planned for the tour, and fans will have an opportunity to interact with coaches and Dunk'n the Dolphin, win raffle prizes, collect gear with the new branding logos on it and engage with the JU community.
The last stop on the "JU Brew-val Tour" is Green Room Brewing, located at 228 3rd Street N, on Nov. 1.
Each tour stop features a happy hour-type setting from 6-8 p.m., with finger foods provided and select coaches present to discuss their team's outlook. The JU Athletics marketing department will be on hand with gear and games promoting the new logo, as well as a raffle opportunity to win basketball season tickets.
GOLD Phin Hops & Headshots
Graduates Of the Last Decade (GOLD Phins, class years '08-'18) will enjoy networking, a Q&A panel discussion led by accomplished JU alumni, and will have the opportunity to get a professional headshot taken by a local portrait artist. We will also have a taco bar, and the first 25 GOLD Phins to arrive will be provided a free locally-brewed beverage!
Register for GOLD Phin Hops & Headshots
2019
Dolphin Travel Program
Date

Trips throughout the year

Location

Mexico, Iceland,

Galápagos Islands, England and Cuba
Relax, learn, and enjoy as travel experts handle all the in-country details and local guides arrange behind-the-scenes tours.
Learn more about the Dolphin Travel Program
Dolphins Do: Jax Cooking Studio
Learn to cook a nutritious meal at Jax Cooking Studio with fellow Dolphin alumni and families. This will be a hands-on experience during which participants have the opportunity to prepare and taste their culinary creation.
Register for Dolphins Do: Jax Cooking Studio
Helpful Links