Service Learning Courses
SL Courses for Fall 2018
Download the schedule of Service Learning courses offered in Fall 2018.
Service Learning is an educational experience for academic credit in which students engage in organized service activity that meets identified community needs and reflect on the service activity in such a way as to gain further understanding of course content, a broader appreciation of the discipline, and an enhanced sense of civic responsibility.
Examples of Service Learning Courses
Computer Information Systems
Students in a computer course assist senior citizens at a local housing development establish a computer lab and then students teach the seniors how to use the Internet.
Education
Students in an Adaptive Physical Education course assist children with disabilities at local schools. The service-learning activities culminate with a game of Challenger Ball in which every child is a winner!
Social Sciences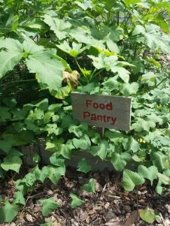 Students in Sustainability, Sociology, and Geography partner with Arlington Community Garden to provide healthy produce for the Arlington Food Pantry.
Sociology students mentor local youth through the Communities in Schools program.