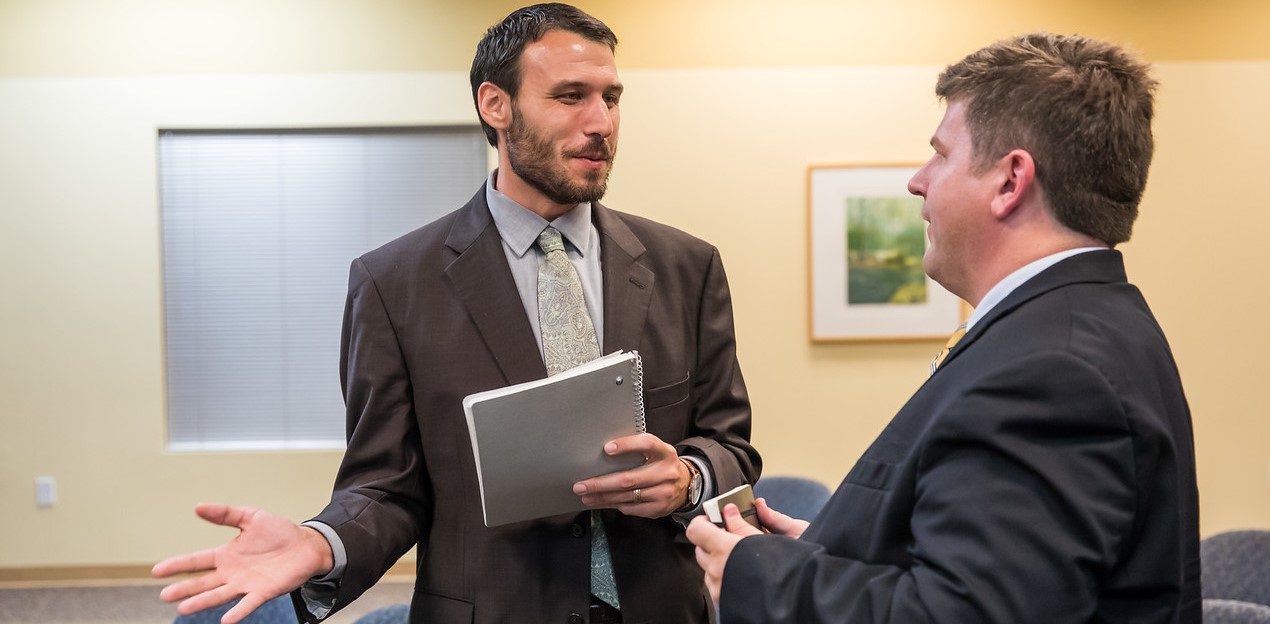 Degrees in Public Policy
Master in Public Policy​
"JU's program has a unique emphasis on understanding the entirety of the policy process. Given the opportunity, I would definitely go back and do it all over again."

Elizabeth Feustel, Jacksonville University JD-MPP '16, MPP Program Manager
The Master in Public Policy degree at Jacksonville University is a two-year, 48-credit program that emphasizes interdisciplinary study and the development of core skills in policy analysis, quantitative methods, management and leadership. Students are prepared for diverse leadership and career opportunities through internship, capstone policy project, and policy related electives​.
The MPP core curriculum​ includes courses in microeconomics, public finance, political science, statistics, legal processes and foundations, public institutions, ethics, and leadership. Students gain skills in policy analysis, quantitative methods, and policy research. For more detailed degree requirements, click here.
Students considering an MPP degree should understand this is not a Master​ in Public Administration (MPA). The MPA focuses on the budgeting and management aspects of implementation and execution of public policy. The MPP focuses on policy analysis and decision making.
"My MPP degree has taught me to think critically, to influence, to collaborate and solve problems – these are indispensable skills."

Tom Majdanics, University of Chicago MPP, Adjunct Faculty Member
Dual Degrees​
MPP students at Jacksonville University have the option of obtaining dual degrees in law, business, or marine science. Dual degrees are two separate graduate degrees - expanding skills, expertise and career opportunities - and can generally be obtained in less time than if the t​wo ​degrees were pursued separately. The ​Public Policy Institute offers the following dual degree programs: