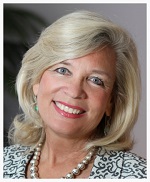 Affiliate Faculty
Phone: 904-337-4045
E-Mail: christine.cauffield@lsfnet.org
Office Location: 9428 Baymeadows Road, Suite 320, Jacksonville, FL 32256
Office Hours
By appointment
Areas of Specialization
Geriatric Neuropsychology and Gerontology
Education
Post-Doctoral Residency in Geriatric Neuropsychology and Gerontology, Harvard Medical School
Psy.D., Clinical Psychology, Florida Institute of Technology
MS, Clinical Psychology, Florida Institute of Technology
MS, Counseling Psychology, Georgia State University
BS, Communications Broadcasting, University of Central Florida
Professional Information
Dr. Christine Cauffield has served as President and CEO of organizations providing integrated health services for children through seniors, including a corporation that provides in-patient, acute psychiatric care to seniors in crisis. She received her doctorate degree in Clinical Psychology from Florida Institute of Technology and completed her Internship and Post-Doctoral Residency at Harvard Medical School, where she specialized in geriatric neuropsychology. She is a Governor appointee on the State of Florida Substance Abuse and Mental Health Corporation and is a Co-chair on Florida's Optimal Aging and Mental Health Board. She also serves on the Executive Committees of Florida Council on Aging, Brain Injury Association of Florida and Smart Justice of Florida. Dr. Cauffield is a Leadership Florida alumna. Dr. Cauffield has written book chapters on senior behavioral health issues in addition to numerous articles. She has appeared on CNN Nightly News, ABC Prime Time, AP Press, and several national and international media. Her clinical expertise includes substance abuse, trauma recovery, grief and loss issues, integrated health, and brain disease/disorders in the elderly.
She currently is CEO of LSF Health Systems, the Managing Entity comprised of 47 Behavioral Health Care organizations that span a 23-county region. The network serves over 150,000 clients annually with a budget of $120 million in North Central and Northeast Florida.
Dr. Cauffield's proven track record of management success has resulted in several company turn-arounds. Additionally, her vision and strategic planning allow organizational growth and expansion, with innovative clinical programs. She has developed national Best-Practice models that include in-home care, out-patient, inpatient and acute care hospital based units. Dr. Cauffield has successfully integrated healthcare services that encompass both urban and rural community settings. She is a passionate healthcare advocate and is adept at working with local, state and national governmental officials to champion policy and funding initiatives. Dr. Cauffield incorporates philanthropic fund-raising and effectively engages the communities she serves. She has successfully worked with local, state and national policy makers on critical healthcare initiatives.